Sources close to the General Hospital set have reported that Mary Beth Evans (Katherine Bell) and Julian Stone (Jerry Jax) have been let go.
The reports, which were first publicly reported by Soap Opera Weekly, have yet to be confirmed by a GH spokesperson or by ABC. The report also goes on to say that both stars are being released to make room in GH's coffers for the pending signing of actor A Martinez (See related article, Gimme An A) to the show.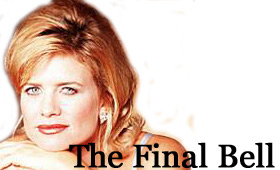 According to the sources, Evans will depart in September and there are no plans to recast the role. The news about Stone's departure is far more sketchy. No plans have been announced as to how the character will be written out nor has any final airdate been announced.
Soap Central will continue to cover this late breaking news and we will bring you the latest as we learn more.