Ava Jerome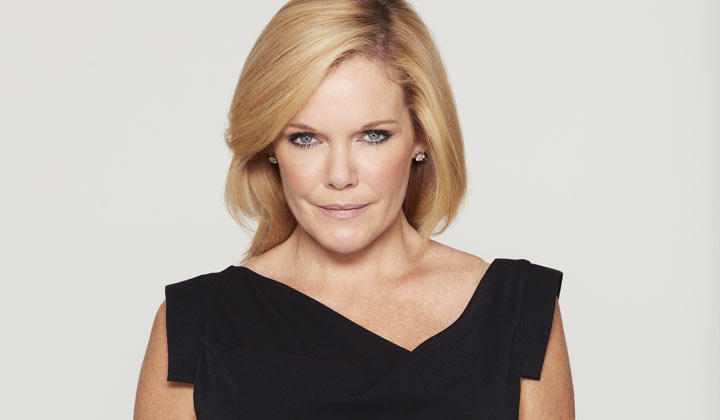 Denise DeMuccio (alias Ava used to return to Port Charles after her presumed death)
Birthday celebrated on-screen August 19, 2014 (Original airdate was to have been August 18, 2014)
Presumed deceased after being shot in the chest by Carlos Rivera and falling off a bridge [February 3, 2015]
Revealed to be alive February 27, 2015
Member of the Jerome family crime syndicate
Art dealer
Formerly employed at an art gallery in SoHo, New York
979 Carlyle, Port Charles, New York 16543
Formerly New York Methodist Hospital Room 105
Formerly Pentonville Federal Penitentiary
Formerly an apartment in Port Charles
Formerly Greystone Manor (120 Shoreline Road, Port Charles, New York 16543)
Formerly an apartment in Port Charles
Formerly 66 Harbor View Road, Port Charles, New York (Quartermaine Mansion)
Formerly 49 Reed Street, Apt. 16A, New York, New York
Single
None known
Victor Jerome (father; deceased)
Delia Reid Coleridge (mother)
Julian Jerome (half-brother)
Olivia St. John (half-sister)
Evan Jerome (half-brother; deceased)
Dino (half-brother)
Johnno Ryan (maternal half-brother)
Bob Reid (maternal uncle)
Owen Ryan (nephew, via Johnno)
Samantha Morgan (niece, via Julian)
Lucas Jones (nephew via Julian)
Evan Jerome Jr. (nephew via Evan)
Unnamed child (nephew; via Julian; presumed deceased)
Daniel Morgan (great-nephew, via Sam)
Lauren Katherine Jerome (daughter; with Silas Clay) *
Avery Jerome (daughter; with Michael "Sonny" Corinthos) [Born: Nov 4, 2014 (Oct 31, 2014 on the show)]
*Had claimed Robert "Franco" Frank was Lauren's father
Silas Clay (lovers; prior to 2013)
Robert "Franco" Frank (lovers; prior to 2013)
Robert "Franco" Frank (pretended to date)
Silas Clay (kissed)
Morgan Corinthos (lovers)
Michael "Sonny" Corinthos, Jr. (one-night stand)
Morgan Corinthos (kissed; as Denise DeMuccio)
Silas Clay (kissed)
Robert "Franco" Frank (kissed; as Denise DeMuccio)
Fired a shot at Franco which hit Olivia Falconeri in the chest [Jun 11, 2013 (revealed Jun 24, 2013)]
Operated an online gambling ring and knowingly lured Morgan Corinthos into gambling debt [revealed Aug 2, 2013]
Shot and killed Connie Falconeri and framed A.J. Quartermaine for the murder [Aug 26, 2013, revealed Feb 25, 2014]
Accessory to the murder of VInce, a henchman within the Jerome organization (Ava pushed his body into the harbor after Julian shot him) [Sep 16, 2013]
Ordered Carlos Rivera to kill A.J. Quartermaine [Feb 27, 2014]
Conspired with Sonny Corinthos to cover up his crime after he shot A.J. Quartermaine [Mar 4, 2014]
Attempted to murder A.J. Quartermaine in his hospital room [Mar 14, 2014]
Arranged for Franco to be summoned to her via kidnapping [Jul 29, 2014]
Ran over Jason Morgan with Jordan Ashford's car, fled the scene, and allowed Jordan to take the blame [Sep 23, 2014]
Evaded the police to avoid arrest [Nov 19, 2014]
Arrested for the murder of Connie Falconeri [Dec 12, 2014] and taken to Pentonville to await trial
Escaped from prison [Jan 29, 2015]
Arrested for the car bombing that kill Morgan [Feb 10, 2017]
Experienced cramps during pregnancy [Sep 11, 2014]
Took Misoprostol (a drug which causes premature labor), unaware the Sabrina Santiago had tampered with her prescription [Sep 19, 2014]
Injected with a paralytic substance by Nina Clay and rendered temporarily paralyzed [Oct 31, 2014]
Injected with a substance to induce labor by Nina Clay and gave birth prematurely [Nov 4, 2014 (Oct 31, 2014 on the show)]
Collapsed after giving birth and was hospitalized [Nov 7, 2014 (Oct 31, 2014 on the show)]
Rendered temporarily unconscious after being involved in a car accident while escaping from prison [Feb 2, 2015]
Presumed deceased after being shot in the chest by Carlos Rivera and falling off a bridge [Feb 3, 2015]
Diagnosed with lymphoma [Mar 9, 2015]
Underwent a bone marrow transplant [revealed Jun 4, 2015]
Sustained serious injuries in a warehouse fire [May 30, 2017]
Phone number is 716.555.0174
As a young, aspiring art dealer, Ava Jerome met the talented and troubled artist Robert "Franco" Frank. They engaged in a romance until Ava discovered that she was pregnant. Franco was intrigued with the news and viewed his unborn child as a piece of art. Ava ended her relationship with Franco and kept him away from their daughter. Ava's belief in her decision was solidified over the years as Franco's art became more dark and disturbing and he was accused of several crimes. Ava raised her daughter Lauren Frank as Lauren "Kiki" Jerome and did not tell her about her father.
Years later when Kiki was a young adult, Ava pushed her daughter to visit her boyfriend in Port Charles. Kiki made the trip, unaware that Ava had lured her there to gain access to Kiki's inheritance after it was revealed that Franco was a member of the wealthy Quartermaine family. However, Ava's relationship with her daughter was placed on shaky ground after Kiki learned about her mother's deception and met her father and his Quartermaine relatives.
Ava was stunned when Franco was revealed to be alive and in Port Charles. Ava initially warned Franco to stay away from Kiki but changed her mind after she considered the power of his ELQ shares combined with Kiki's. Despite the alliance, Ava had no intention of facilitating a relationship between Franco and her daughter and she made an unsuccessful attempt on Franco's life. Instead a bystander, Olivia Falconeri, was shot. Franco surmised that Ava was behind the hit but she turned the tables on him by revealing that she knew he was behind the relish scandal that caused ELQ stock values to plummet.
Since Ava and Franco each had what the other wanted, they continued their association. Ava would reap the rewards of Franco's ELQ takeover and she would help Franco get to know Kiki. They pretended to date in order alleviate Kiki's wariness and to justify the amount of time they were spending together. Ava moved into the Quartermaine mansion with Franco and Kiki. As Ava settled into life in Port Charles, she ran into her former lover, Dr. Silas Clay. They spoke briefly and Ava reminisced their time together. Her attitude toward Silas became adversarial after he met Kiki. Silas asked Ava if he had fathered her child, but Ava lied about Kiki's age and insisted that she became pregnant well after they broke up. Kiki's boyfriend Morgan overheard the conversation and Ava was forced to admit that Silas was Kiki's father. Morgan planned to tell the truth until Ava convinced him otherwise.
Ava continued to gain access to ELQ and her intentions behind it were revealed when she met with her presumed deceased brother Julian. The siblings discussed their plans to take back their former territory which was now controlled by organized crime figure Sonny Corinthos. Julian had hoped that Ava would have already secured access to ELQ but was pleased to learn that instead she had fostered a relationship between her daughter and Sonny's son Morgan through an online gambling ring. Ava announced that Kiki was engaged to Morgan and that no one but Duke Lavery suspected that she was tied to the infamous Jerome crime family.
While Ava succeeded in pushing Kiki and Morgan together, she failed to keep the secret of Kiki's paternity. Silas learned the truth and was furious with Ava for her deception. Ava had hoped to rekindle her romance with Silas but he pushed her away. Ava was hurt but chose to focus on dismantling Sonny's organization. Ava spent time with Sonny under the guise of co-hosting a party to celebrate the marriage of their children. She learned that Sonny's mental health was strained by the recent death of his fiancé Connie Falconeri and Ava encouraged Sonny to discontinue his medication. Meanwhile, Julian destroyed a shipment of Sonny's on the night of the party. During the party, Sonny behaved erratically and announced that Morgan had married Kiki in haste before she learned that she was not related to Morgan's brother Michael. Kiki ended her marriage which devastated Morgan. He turned to Ava for comfort and they slept together.
Ava and Morgan carried on as lovers and she allowed Morgan to move in with her. She tried to keep Morgan in the dark regarding her family business but he overheard Derek admit that he was Ava's brother. Morgan also learned that Ava and Julian planned to overtake Sonny and he confronted them. Ava feared that Julian would eliminate her lover but instead Morgan joined their cause against his father and Ava and Morgan grew closer. However, Ava was careful to keep Morgan in the dark about her involvement in the death of Sonny's fiancé and she fueled Sonny's hatred of A.J. Quartermaine, the man who had been accused of Connie's murder.
As Ava manipulated Sonny, A.J.'s memories of the night of Connie's murder returned and he realized that Ava had killed Connie and framed him. Ava ordered Carlos Rivera to kill A.J. but the hit did not go as planned. Instead, A.J. confronted Ava in her home and Sonny walked in. He saw A.J. with his hands around Ava's neck and remembered when A.J. had threatened Connie. Sonny shot A.J. and Ava helped him cover up the crime. After A.J. passed away, Ava and Sonny hoped that they had gotten away with murder.
Ava became Sonny's confidant as he struggled with A.J.'s death. She convinced him to keep what they had done a secret and they engaged in a one-night stand. Morgan walked in on them afterwards and accused Sonny of stealing the woman he loved. Ava insisted that she loved only Morgan and tried to win him back. Her plans for Morgan were complicated after Julian threatened her life and she was forced to take refuge on Sonny's private island. Morgan interpreted her trip as a romantic tryst with Sonny.
Despite Morgan's interpretations, Ava's time with Sonny was not at all romantic. Sonny had learned the truth about Connie's death and he planned to watch Ava slowly bleed to death just as Connie had. As Sonny held a gun to Ava, she delivered the news that she was pregnant with either his child or his grandchild. After the pregnancy was confirmed, Ava hoped to reconcile with Morgan but Sonny demanded that she reside in his home until the child was born. He informed Ava that her life would end after the baby arrived. Ava continued to reach out to Morgan but he could not understand why she chose to live with Sonny.
Ava was desperate to get away from Sonny and she reached out to her mother. Delia attempted to steal a flash drive which contained Ava's confession that she had killed Connie. The endeavor was thwarted by Sonny which prompted Ava to make a deal with Julian. In exchange for her rescue from Sonny, she told her brother that Sonny had killed A.J. While residing with Julian, she learned that Luke Spencer was bankrolling her brother's operation and Ava offered to work for Luke as well.
Per Luke's orders, Ava was instructed to kill Kiki's boyfriend Michael. She chose not to carry out the order and instead hoped to evade Luke until she secured proof that Sonny had killed A.J. Meanwhile, Ava experienced cramping and sought treatment at the hospital where she had a strange encounter with Nurse Sabrina Santiago. Later, Sabrina paid Ava a visit and apologized for her behavior and delivered a prescription to her. Sabrina believed that Ava had been behind the car accident which had led to the death of Sabrina's infant son. Ava was unaware that Sabrina had tampered with the prescription in hopes of causing Ava to lose her child.
Ava continued to fear for her own life and the life of her unborn child after Sonny's men tried to kidnap her. With Jordan Ashford's help, she escaped but ran over an unidentified man. Jordan came to her rescue again and allowed Ava to leave while she took responsibility for the accident. Ava hoped to receive refuge from Kiki but instead was taken in by Morgan. Ava explained that she would not come between Morgan and his father again but he vowed to protect Ava and her child.
While Ava hid at the Brownstone she tried to keep her unborn child safe from Sonny, unaware that Silas' wife Nina Clay was also a threat. Nina had recently emerged from a twenty year coma and was angered to learn that Ava had given Silas a daughter and was pregnant again whereas Nina had miscarried her child with Silas years ago. Nina arrived and injected her with a substance which forced her to go into labor. Nina delivered Ava's daughter and claimed the child as her own. Nina's mother Madeline helped her escape with the newborn and Ava informed Nina that her mother had paid her to seduce Silas. The revelation did not stop Nina from taking the baby.
Ava tried to save her daughter but Nina disappeared with the newborn. Before Ava could track Nina down, Sonny arrived with the intent to kill Ava as punishment for Connie's death. They were interrupted and Ava resumed the search for her child but collapsed and was hospitalized. She was distraught when she learned that Franco and Nina were together with the baby. Meanwhile, the recording of Ava's murder confession was made public, prompting Ava to escape. She turned to Silas for help and claimed that she needed to leave town to search for her baby and took steps to make sure that Silas remained unaware of the warrant for her arrest. Their quest was successful and they located the baby.
Immediately after Ava's child was found, she was taken into police custody and later sent to Pentonville to await her trial. Before Ava left for prison, she learned that Sonny was her baby's father and she named her daughter Avery. At Pentonville, Ava was threatened by a guard that she believed worked for Sonny and she feared for her life. She planned to escape and asked Silas to make sure that her children never forgot her. Silas wished Ava well and she escaped from prison with Sonny, Julian, and Franco. Their escape was short-lived, as Carlos and Johnny Zacchara soon caught them. Carlos held Ava at gunpoint and reminded her that he had served time in prison for a crime he did not commit because she had threatened Sabrina. Ava tried to repent for what she had done but Carlos refused to listen and shot her in the chest. She fell over a bridge and held on until Sonny found her. He tried to rescue her but she was too weak and fell to her presumed death.
Ava survived her fall from the bridge and contacted Silas. He secretly transported her to a hospital in New York and allowed everyone, even Kiki, to believe that she had died. Ava begged Silas to let her run away with her infant daughter but Silas explained that it was not possible because Ava had cancer. Ava understood that her options for treatment were limited and she asked Silas to kill her. He refused and Ava was forced to continue to battle her cancer while she worried about her daughters.
Eventually Ava believed that she had convinced Silas to euthanize her. Instead, Silas secretly kidnapped Ava's baby Avery and used her bone marrow to save Ava's life. When Ava recovered and learned what Silas had done, she was furious but focused on a plan to reunite with her daughters instead. Ava arrived in Port Charles under the alias of Denise DeMuccio, Ava's long lost twin sister. Delia supported Denise's statement and Ava was able to fool everyone except for Silas. He urged Ava to quietly leave town but she refused and threatened to reveal him as Avery's kidnapper if he did not accept Denise.
As Denise, Ava was able to see each of her daughters. She also saw Morgan and he was instantly drawn to her. They shared a passionate embrace and almost made love even though Morgan was involved with Kiki. Ava turned to Silas and asked him to date her so she would not be free to pursue Morgan but Silas refused. However, Franco was also in need of a significant other and he and Denise pretended to date.
***
All charges against Ava were dropped after it was proven that Olivia Jerome had been responsible for Morgan's death. After Kiki paid Ava a visit and offered an apology for believing Ava had been responsible for Olivia's crimes, Ava walked Kiki to her car. When Ava returned, she found Olivia waiting for her. Olivia demanded that Ava call Julian and have him rush home immediately. When Julian arrived, he found Ava tied to a chair; he untied her, and she left.
Jordan paid Ava a visit, and Ava told Jordan about Olivia's visit and how she'd used Ava to lure Julian home. Ava had no idea where Julian and Olivia were. Ava told Jordan and Alexis that Olivia had been threatening Julian for months, and everything Julian had done had been to protect his family from Olivia.
Ava met Scott at Metro Court and told him that Sonny had tried to kill her at the art gallery because she'd mentioned something about things going too far with Morgan. Ava was afraid Lucy would go to Sonny about the pills. She wanted Scott to take care of the problem.
Scott told Ava that Lucy had gone to see Sonny. Ava arrived at Greystone Manor in time to stop Lucy from giving Sonny the pills and promised a generous donation to help Lucy get the Nurses Ball off the ground.
At the Floating Rib, Ava showed Lucy two checks she'd received from Tracy after she'd helped Tracy locate a painting. Ava promised to give the money to Lucy as soon as the checks cleared. Lucy insisted she needed a more generous donation to get the Nurses Ball off the ground. Ava provided Lucy with a small Greek sculpture that had been excavated at Ephesus and was extremely valuable. At that moment, two masked gunmen stormed into the bar, and one gunman grabbed Ava. He held Ava's arm in a firm grip as he informed the patrons that he wouldn't hesitate to kill her if anyone caused trouble. Lucy was instructed to put everything of value into a bag, and it included the pills.
At that moment, the police arrived and arrested the gunmen. Jordan stopped Ava from retrieving her things from the bag, explaining that everything would be returned once it was logged as evidence. Scott paid Ava a visit and told him about the robbery at the Floating Rib and that the pills were in police custody. Ava wanted Scott to retrieve the pills from the evidence room of the police station. Scott refused, and Ava warned him that he'd become an accessory the minute she'd told him about the pills. Scott returned later and advised Ava that he hadn't found the pills in the evidence room.
Kiki paid Ava a visit and said that she had signed up for a six-week training program to become a nurse's aide. She wanted to work in the psychiatric ward. Ava tensed when Kiki mentioned that she'd spoken with a doctor about Morgan's situation. Kiki said the doctor had been concerned about how quickly Morgan had spiraled. Ava thought it was morbid to pursue a career in psychiatry because of Morgan.
At the police station, Ava became concerned when she overheard Dante tell Sonny that he'd sent Morgan's prescription bottle for fingerprint and DNA testing. After Sonny left, Dante questioned Ava about the prescription bottle. Ava denied knowing anything about it.
When the items from the robbery were released, Ava was given her bracelet and told that the pills would be returned to Sonny. Ava told Scott that Dante had taunted her about Morgan's pills. Scott assured her that he'd switched the placebos for the actual prescription of lithium. He assured her that it would all work out. MAY Scott and Ava were at the Haunted Star when Ava saw Sonny with a woman, and smiled as she watched Sonny leave the bar with the woman.
At Metro Court, Ava accidentally walked into Martina and recognized her from the Haunted Star. Ava saw from Martina's business card that she was a lawyer. Ava mentioned that she had a challenging custody issue. Martina advised that she was in town for a very short period of time. Ava was delighted to learn that Martina was Carly's lawyer. A short distance away, Ava stopped and took a picture of Carly and Martina together.
Ava paid Sonny a visit and told Sonny that she had leverage after seeing Sonny follow Martina to her stateroom the night before. Sonny warned Ava that if she said anything to Carly, Ava wouldn't be allowed anywhere near Avery. For her silence, Ava asked to have Avery for the weekend, and Sonny agreed.
In the park with Avery, Ava encountered Carly and advised her to take her last look at Avery because Carly's time with Avery would be over. Carly threatened Ava with exposing the sex tape of Paul Hornsby and Ava. People would believe that Ava had been working with Paul. Ava told Carly to back off and left.
At the Nurses Ball, Ava told Kiki she was proud of Kiki for earning her certification as a nurse's aide. Ava told Kiki she was happy that Kiki was with someone who appreciated her and remarked at what a difference a year made. Kiki asked why Ava tried to pretend that Morgan had never existed. Ava admitted that Morgan's death haunted her, but she didn't want the past to prevent Kiki from a future. Ava added that everything she'd done had been for Kiki's well-being. Ava said she'd do anything to keep Kiki happy and safe.
Ava told Lucy that she wanted to present Lucy with an oversized check on stage in memory of Morgan in exchange for Lucy's silence about the pills. Lucy said Ava was tempting fate by being center stage. Ava shot back that fate was on her side.
When Ava and Scott arrived on the red carpet, Mario mentioned Ava's generous donation to honor Morgan. Ava was upset that Lucy hadn't updated Mario about the donation, and she was afraid Sonny might have seen the interview on television. Moments later, her eyes rounded in fear when she saw Sonny in the doorway. Sonny grabbed Ava's hand and said that he knew about her donation in honor of Morgan.
Later, Scott warned Ava to get out of town because Sonny and Carly knew that Ava had switched out Morgan's lithium for placebos. Ava went to the Jerome Gallery warehouse to retrieve a bag filled with passports, money, and a gun. As Ava was about to leave, Sonny and Carly confronted her. Sonny accused Ava of tampering with Morgan's medication. Ava said she only wanted to keep Morgan away from Kiki and to protect her daughter.
After Sonny and Carly pressured her, Ava finally screamed and admitted that she'd tampered with Morgan's medication. Carly said Ava was an evil woman. Carly asked why Ava hadn't picked on someone Ava's own size. Ava grabbed the lantern and smashed it on the ground in front of Carly. A fire started, and Carly fell to the ground.

Post a Comment

Share on Facebook

Tweet this

Submit Feedback