Lauren Katherine "Kiki" Jerome
Deceased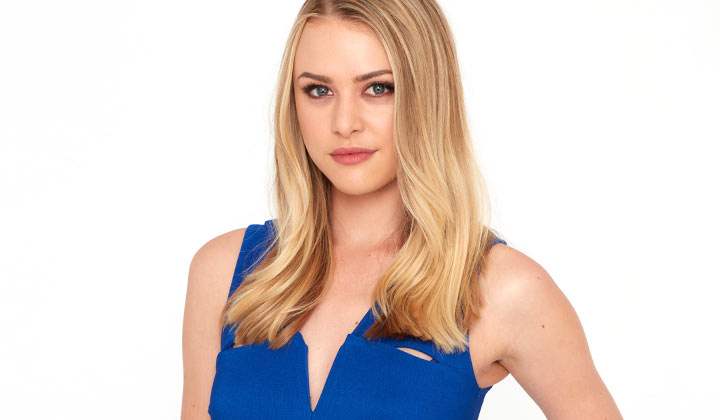 Hayley Erin
Born May 29, 1992 at New York Methodist Hospital [revealed Jul 19, 2013]
Nicknamed "Kiki"
Lauren Frank
Online screen name "JEROME AROUND THE WORLD"
Works in an investment house, with a focus on Japanese investors
Former student at Vassar
829 Hawthorne Dr. #82, Port Charles, New York
Formerly 1424 Elm Street, Port Charles, New York (The Brownstone)
Formerly 829 Hawthorne Dr. #82, Port Charles, New York
Formerly an apartment in Port Charles belonging to Michael Corinthos
Formerly 66 Harbor View Road, Port Charles, New York (Quartermaine Mansion)
Formerly an apartment in Port Charles belonging to Michael Corinthos
Formerly 49 Reed Street, Apt. 16A, New York, New York
Single/Annulled Marriage to Morgan Corinthos [Engaged Jul 22, 2013; revealed to be married: Aug 12, 2013; annulled Oct 23, 2013]
None known
Silas Clay (father)
Ava Jerome (mother)
Victor Jerome (maternal grandfather; deceased)
Delia Reid Coleridge (maternal grandmother)
Olivia St. John (maternal aunt; deceased)
Julian Jerome (maternal uncle)
Evan Jerome (maternal uncle; deceased)
Johnno Ryan (maternal uncle)
Stephen Clay (paternal uncle; deceased)
Bob Reid (maternal great-uncle)
Owen Ryan (maternal cousin)
Rafe Kovich, Jr. (paternal cousin; deceased)
Samantha Morgan (maternal cousin)
Lucas Jones (maternal cousin)
Evan Jerome Jr. (maternal cousin)
Daniel Edward Morgan (maternal second cousin)
None
Morgan Corinthos (lovers)
Michael Corinthos III (lovers)
Morgan Corinthos (kissed)
Morgan Corinthos (pretended to date)
Encouraged Morgan Corinthos to participate in illegal online gambling [May 2013]
Hid Franco from the police and lied to the police regarding his whereabouts [Jan 20, 2014]
Charged as an accessory after she helped Franco escaped from police custody (charges dropped) [Feb 4, 2014]
Conspired with Morgan Corinthos to switch the prescription medication taken by Michael (Quartermaine) Corinthos III [Mar 23, 2015]
Shot in the abdomen during a botched drug deal [Feb 23, 2016]
Mobile phone number is 716.555.0138
Lauren Katherine "Kiki" Jerome followed her boyfriend, Morgan Corinthos, to Port Charles after his parents forced him to return home. Kiki and Morgan had met online while frequenting illegal gambling sites, and Kiki had encouraged Morgan to bet more after he accumulated several thousands of dollars in gambling debt. Morgan's brother and parents quickly learned of Kiki's involvement in Morgan's financial troubles and were not thrilled with their relationship. However, Kiki's mother, Ava, supported their association and encouraged Kiki to visit Morgan in Port Charles.
While Kiki visited Morgan, they stayed with Morgan's older brother Michael. While Kiki was there, her mother visited and revealed that Kiki was part of the wealthy Quartermaine family and that her father was alive. Kiki was shocked by the revelations and bonded with Michael as he shared some of the similar family drama he had lived through. As they spoke, they traded stories related to their respective fathers, unaware that their fathers were brothers. Kiki and Michael shared a kiss but regretted it immediately afterwards when they learned that they were cousins.
Kiki moved in to the Quartermaine mansion with her new family and Morgan moved with her, unaware of the kiss she had shared with his brother. As Kiki tried to forget about Michael, she met Franco, the man she believed to be her father and was shocked to discover that her mother had reunited with him. Kiki tried to avoid her parents and Michael but her thoughts remained on her cousin. She also worried Franco after he was the victim of an assault and was diagnosed with a brain tumor. While at the hospital, she met a doctor from her mother's past named Silas Clay, unaware that he was actually her father. Unbeknownst to Kiki, Morgan knew the truth that she was not related to Michael and he feared that she would chose end her relationship and chose to be with Michael when she learned the truth. While Kiki remained in the dark, she accepted Morgan's marriage proposal.
Shortly after the proposal, Morgan and Kiki married at the courthouse. Immediately after the ceremony, Michael arrived and announced that Kiki was the daughter of Silas Clay and was not related to the Quartermaine family. Michael questioned if Morgan had known the truth and Kiki believed her husband when he claimed that he was unaware of Kiki's paternity. Kiki was furious with Ava for her lies but agreed to attend a party hosted by her mother to celebrate her marriage to Morgan. At the party, Morgan's father admitted that Morgan had told him that Michael and Kiki were not related and he apologized for keeping Morgan's secret. Kiki was disgusted with Morgan's betrayal and ended their marriage.
After the marriage ended, Kiki and Michael admitted their feelings for one another and moved in together. Kiki worried about how Morgan would handle her new relationship but her concern waned when she learned that Morgan was residing with her mother and that they were lovers. Kiki and Michael's feelings became more serious although he did not approve of her decision to keep Franco in her life. Their relationship was tested after Michael's mother Carly disappeared and Michael believed that Franco was to blame. Kiki defended Franco and hid him from the police. After Franco was arrested, she aided him in his escape from police custody and vehemently thought her actions were justified when Franco rescued Carly. Michael disagreed and they broke up briefly but reconciled soon after.
Kiki and Michael seemed to be on solid ground again when Michael's biological father was shot and killed. As Michael grieved, Kiki turned to Morgan for help when Luke Spencer made several sexual advances toward her. Eventually Michael learned about Luke's behaviors after Ned Ashton asked Kiki for help in proving that Luke was unfit to marry into the Quartermaine family. Kiki explained that she had not wanted to burden Michael and he promised to keep her safe from Luke.
Kiki's friendship with Morgan grew stronger after Ava revealed that she was pregnant by either Morgan or Sonny. Kiki listened to Morgan's frustrations over the situation and in return he offered her a place to live after Silas' wife Nina awoke from a coma. Kiki and Morgan resided together while they worked to renovate The Brownstone, a project developed by Michael through ELQ.
As Ava's pregnancy progressed, Kiki grew closer to her mother and feared for her safety due to threats from Sonny and Silas' wife Nina. She also worried about her relationship with Michael after she chose not to inform him that his parents, Sonny and Carly, were having an affair. Kiki continued to keep secrets from Michael after she learned that Sonny had killed Michael's father A.J. When Michael learned the truth, he cut everyone that had lied to him out of his life, including Kiki.
Meanwhile, Nina forced Ava to go into labor and she kidnapped the child. Morgan and Kiki leaned on one another as they searched for the baby. Once the child was located, Ava was sent to prison for the murder of Connie Falconeri while Sonny, the child's father, also spent time in prison for murder. With both parents in prison, Kiki cared for her sister Avery. As Kiki adjusted to life with a baby, she was devastated to hear that her mother was shot by Carlos Rivera and presumed deceased. At the same time, Sonny received a pardon and was free to raise Avery.
Kiki chose not to fight for custody of her sister but sided with Sonny when Michael decided that he wanted to raise Avery. Morgan and Kiki believed that Michael only wanted custody of Avery to punish Sonny. They were disappointed and frustrated when Michael was awarded custody and banned Kiki and Morgan from seeing their sister. Together Kiki and Morgan decided to switch out Michael's prescription medication with a medication that would impair his judgement. Their plan appeared to work but Avery was kidnapped before she entered Kiki's care.

Post a Comment

Share on Facebook

Tweet this

Submit Feedback