Samantha McCall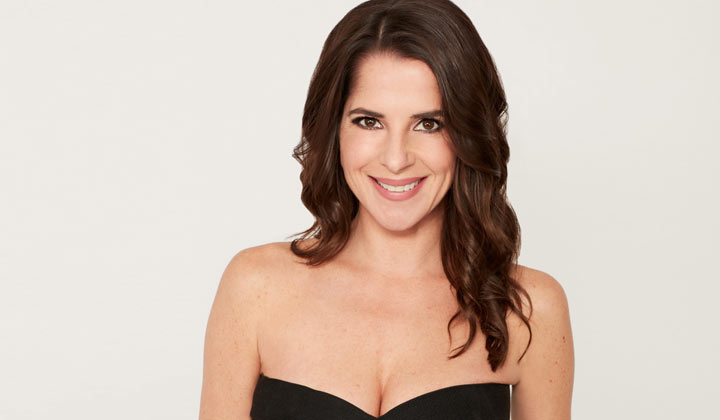 Cindy
Sandra McIntire (as a con)
Angela Monroe (as a con)
Susan Curtis (as a con)
Linda Black
Raven
Alicia Montenegro
Taffee Ryan
Claudia Zacchara
Brenda Barrett
Anna Devane
Sabrina Santiago (while investigating a case)
Susan Zackin (while investigating a case)
The Goddess (nickname)
Fair Samantha (nickname)
Born in Maine on May 11, 1980 at 7:23 a.m.
Co-owner, Aurora Media
Former partner in McCall and Jackal Private Investigations
Former assistant to Todd Manning at Manning Enterprises (undercover work)
Card shark in the Haunted Star casino
Former maid at the Port Charles Hotel
Petty thief [prior to 2003]
122 Harbor View Drive, Port Charles, New York (Harbor View Towers, Penthouse #2)
Formerly 55 Cherry Lane, Port Charles, New York
Formerly Loft #346, Port Charles, New York
Formerly 122 Harbor View Drive, Port Charles, New York (Harbor View Towers, Penthouse #2)
Formerly aboard Lazarus III, a yacht
Single/Divorced from Andrew Cain [Married: Jan 22, 2018; Divorced Jun 19, 2018]
Five illegal marriages under various aliases
Jason Morgan) [Engaged: Jul 21, 2011; married: Sep 22, 2011; dissolved by his presumed death Oct 19, 2012; divorced: January 2018]
Andrew Cain [Sep 6, 2016; invalid]
Andrew Cain [Married: Jan 22, 2018; Divorced Jun 19, 2018]
Cody McCall (father; via adoption; deceased)
Evelyn Bass (mother; via adoption; deceased)
Alexis Davis (biological mother)
Julian Jerome (biological father)
Helena Cassadine (step-grandmother)
Mikkos Cassadine (biological grandfather)
Kristin Nilsson (biological grandmother; deceased)
Victor Jerome (biological grandfather; deceased)
Jack McCall (great-grandfather; via adoption; deceased)
Daniel McCall (older brother; via adoption; deceased)
Lucas Jones (biological half-brother)
Kristina Davis (biological maternal half-sister)
Molly Lansing (biological maternal half-sister)
Olivia St. John (biological aunt
Evan Jerome (biological uncle; deceased)
Stavros Cassadine (biological uncle; deceased)
Stefan Cassadine (biological uncle; deceased)
Valentin Cassadine (biological uncle)
Ava Jerome (biological aunt)
Dino (biological uncle)
Kristina Cassadine (biological aunt; deceased)
Nikolas Cassadine (biological cousin; deceased)
Lauren Katherine "Kiki" Jerome (biological cousin)
Anthony Cassadine (biological great-uncle; deceased)
Victor Cassadine (biological great-uncle; deceased)
Spencer Cassadine (biological cousin)
Petros Cassadine (cousin)
Charlotte Cassadine (cousin)
Lila "Baby Girl" McCall* (daughter; with Sonny; deceased; Nov 8, 2004)
Daniel Edward Morgan (son, with Jason; Jun 1, 2012)
Rafe Kovich, Jr. (foster son; deceased)
Emily Scout Morgan (daughter with Drew; Feb 28, 2017)
* Headstone reads, "Baby Girl McCall," but Jason Morgan confirmed the baby's name was Lila on Nov 10, 2017
Dated the leader of a grand theft auto ring
"Chase" (lovers)
Jasper Jacks (lovers)
Sonny Corinthos (affair)
Coleman Ratcliffe (flirtation)
Jason Morgan) [Engaged: Jan 17, 2005; broke up: Jul 2007]
Ric Lansing (affair)
Lucas Lorenzo "Lucky" Spencer Jr. (affair)
Jason Morgan (lovers)
John McBain (kissed)
Robert "Franco" Frank (while he believed he was Jason) [kissed]
Silas Clay (affair)
Patrick Drake (lovers)
Andrew Cain (lovers)
Assumed aliases, married five different men, and stole their fortunes [prior to 2003 arrival]
Tried for the murder of Bill Monroe - found not guilty/self-defense [prior to 2003 arrival]
Arson [prior to 2003 arrival; charges dropped when it was revealed her half-brother had started the fire]
Murder; set a fire that killed her mother [prior to 2003 arrival; charges dropped when it was revealed her brother had started the fire]
Pick-pocketing [prior to 2003 arrival]
Charged with 19 counts of grand auto theft [prior to 2003 arrival; charges dropped in exchange for her testimony against the leader of the grand theft auto ring, her ex-boyfriend]
Entered pleas of no contest to multiple counts of petty theft and fraud in several states [prior to 2003 arrival; never convicted]
Has a history of bad debt [prior to 2003 arrival]
Pleaded no contest to solicitation in Texas [2002]
Faked a suicide to break out of a small-town jail [Oct 1, 2003]
Threatened Jasper Jacks with a knife [Oct 1, 2003]
Stole the jack of diamonds, a card that was a part of the Dead-Man's Hand, from Jax's apartment [Oct 1, 2003]
Threatened to shoot Jax [Oct 8, 2003]
Trespassing; sneaked into the Quartermaine Mansion [Oct 17, 2003]
Impersonated a math tutor to con Georgie, then stole the other three cards from her room [Oct 29, 2003]
Attended an illegal auction; was present while Luke was auctioning off the Dead-Man's Hand [Oct 31, 2003]
Drugged Jax and then stole the two cards he had from the Dead-Man's Hand set [Oct 31, 2003]
Broke into Jax's car and sabotaged it [Nov 7, 2003]
Arrested for aiding and abetting Sonny Corinthos [Dec 2, 2003]
Stole the sunken Courage's treasure from her father, Cody [Dec 30, 2003]
Took out a Taser switch and shocked Luke in the back of the neck to knock him out [Feb 5, 2004]
Stole the Azure Key's treasure from Luke [Feb 5, 2004]
Arrested in the kidnapping of Kristina Davis-Corinthos [Feb 3, 2005]
Escaped FBI custody [Feb 7, 2005]
Helped Jason spirit Michael out of town before Michael could be arrested for A.J.'s murder, which they believed he'd committed [Jul 20, 2005]
Broke into offices of the school Alexis went to [Mar 10, 2006]
Escaped police custody [Nov 1, 2006]
Shot and killed Diego Alcazar when he went after her and Jason [Nov 17, 2006]
Witnessed Jake Webber's kidnapping and did nothing [Jun 15, 2007]
Lied to the police when questioned about Jake's kidnapping [Jun 18, 2007]
Hired two armed goons to terrorize Elizabeth Webber and her children in the park [Aug 17, 2007]
Stole from the police department the gun that Sonny had used to shoot Dante [Feb 3, 2010]
Rendered two security guards at the Crichton-Clark facility unconscious [Mar 3, 2014]
Impersonated Sabrina Santiago and hacked into the computer system at Crichton-Clark medical facility [Aug 4, 2014]
Assaulted William, an employee at Crichton-Clark medical facility [Aug 6, 2014]
Broke into Larry Ashton's safe deposit box [Nov 21, 2014]
Broke into Wyndemere [Jul 7, 2015]
Broke into Nikolas Cassadine's safe [Jul 8, 2015]
Broke into Wyndemere [Oct 6, 2015]
Hacked into Nikolas Cassadine's computer [Oct 7, 2015]
Blackmailed Nikolas Cassadine [Apr 12, 2016]
Aided and abetted Drew Cain [then believed to be Jason Morgan] when he went on the run to clear his name in Nikolas' murder [Jun 2, 2016; Nikolas revealed to be alive Jun 13, 2016]
Hacked into antique shop owner's laptop [Jun 14, 2016]
Broke into antique shop [Jun 16, 2016]
Assaulted shop owner when he pulled gun on her [Jun 16, 2016]
Impersonated WSB agent Anna Devane [Jun 17, 2016]
Picked lock on Ava Jerome's hotel room [Jun 22, 2016]
Posed as Ava Jerome's assistant [Jun 22, 2016]
Secretly slipped onto Cassadine Island [Jul 6, 2016]
Threatened to kill Julian Jerome [Aug 5, 2016]
Slapped Julian Jerome [Sep 19, 2016]
Broke into storage locker [Jan 27, 2017]
Purchased gun illegally [Jul 12, 2017]
Assaulted and shot Sonny Corinthos [Jul 24-25, 2017]
Left Sonny Corinthos to die at abandoned distillery [Jul 25, 2017]
Discarded gun in Dumpster [Jul 25, 2017]
Broke into Wyndemere with Curtis Ashford [Jun 13, 2018]
Stole evidence from the Port Charles Police Department [Jun 29, 2018]
Threatened to kill David Henry "Shiloh" Archer [May 28, 2019]
Fraud/conspiracy; worked with Julian Jerome to change Wiley Cooper-Jones' birth records then replaced the original records with the falsified records at the courthouse [Jun 5, 2019]
Shot Shiloh in the back with a flare gun as he loomed over Jason with a gaffing stick. Witness reported overhearing Sam confess that she had killed Shiloh out of vengeance [Sep 26, 2019]
Suffered from hypothermia while attempting to salvage the sunken Cassadine freighter [Dec 17, 2003]
Hospitalized after an explosion occurred underwater while she was scuba diving [Dec 26, 2003]
Felt weak after being bit by a scorpion [Jan 5, 2004]
Knocked unconscious after an explosion occurred in an Azure Key cave [Jan 13, 2004]
Stabbed by a person who had just planted an explosive in Sonny's limo [Mar 16, 2004]
Hospitalized after the premature birth of her daughter [Nov 8, 2004]
Fell ill during the encephalitis plague that hit Port Charles [Jan/Feb 2006]
Shot by Manny Ruiz, suffered extensive damage to her uterus [May 1, 2006]
Grazed by a bullet in the arm [Nov 8, 2006]
Minor injuries following Metro-Court hostage crisis [Apr 2007]
Assaulted by the Text Message Killer [Feb 4, 2008]
Injured hip when struck by a car in a hit-and-run [Feb 4, 2008]
Re-injured hip [Mar 4, 2008]
Suffered fainting/dizzy spells [Feb 4, 2011]
Kidnapped and drugged by Theo Hoffman [Feb 25, 2011]
Critically injured in a limo explosion; temporarily deaf as a result [Feb 25, 2011]
Drugged by Franco Baldwin in an effort to make Jason Morgan believe that Sam had been sexually assaulted [Nov 7, 2011]
Underwent fertility reconstruction surgery [May 5, 2011]
Hospitalized after she experienced stomach cramping [Jun 17, 2011]
Drugged by Franco [Nov 4, 2011]
Led to believe she was raped by Franco [Nov 7, 2011 (learned she had not been raped; May 29, 2013)]
Rendered unconscious on a cabin floor after giving birth [Jun 4, 2012; Jun 1, 2012 on the show]
Fainted during a dizzy spell while sickened with a fever from the toxin in the water supply; treated for a laceration on her head [Sep 5, 2012]
Kidnapped, along with her son Danny, by Stephen Clay (also known as Caleb Morley) and bitten in the neck twice; injected with an unknown toxin while bitten [Feb 15, 2013]
Rendered unconscious after an altercation with Franco as he impersonated Jason [Jul 22, 2013]
Rendered two security guards at the Crichton-Clark facility unconscious [Mar 3, 2014]
Bruised and sore after being held at gunpoint by Jake Doe (name Jason Morgan used while experiencing amnesia and under Helena Cassadine's mind control) [Dec 8, 2014]
Sprained ankle [Oct 12, 2015]
Assaulted by a henchman [Nov 19, 2015]
Fell down basement stairs at Webber house and suffered concussion [Jan 29, 2016 to Feb 1, 2016]
Smoke inhalation and hypothermia [Feb 3, 2016]
Cut finger on Jason's memorial plaque [Mar 10, 2016]
Assaulted by a henchman [Apr 6, 2016]
Dizzy spell and fainted [Jul 26, 2016; Aug 1, 2016; Aug 5, 2016]
Revealed to be pregnant [Aug 16, 2016]
Ligament pain [Nov 1, 2016]
Cramping [Jan 16, 2017]
Pushed off Roebling footbridge and knocked out [Feb 23, 2017]
Premature labor [Feb 24, 2017]
Delivered daughter in a snow-covered ravine [Feb 28, 2017]
Hypothermia, complications from premature birth [Feb 28, 2017]
Complications during surgery and slipped into coma [March 02, 2017]
Hallucinations and paranoia [Jun 14, 2017 to Jul 31, 2017]
Diagnosed with toxoplasmosis [Jul 27, 2017]
Encephalitis and coma [Jul 28, 2017]
Drugged and taken hostage [Oct 27, 2017]
Hypothermia after being thrown into freezing water [Oct 27, 2017]
Drugged and nearly raped by David Henry "Shiloh" Archer [May 23-24, 2019]
Knocked unconscious and imprisoned in deep freezer; nearly died from lack of oxygen. Needed CPR to be revived [Aug 2, 2019 to Aug 6, 2019]
Respiratory infection [Aug 7, 2019]
Banged up and suffered laceration to her arm when Shiloh attempted to sexually assault her [Sep 25, 2019]
Samantha "Sam" McCall followed Jax to Port Charles in search of a set of cards called the "Dead Man's Hand." They were the cards Wild Bill Hickok had been holding when he'd been killed, supposedly by a member of the McCall family. Jax hoped to deliver the cards to his father in order to restore his will to live, whereas Sam hoped to destroy the cards, which had caused her family generations of bad luck. They met in pursuit of the jack of diamonds card, and they repeatedly swindled the card away from each other. Sam and Jax decided to temporarily team up after a third party, A.J. Quartermaine, joined the quest for the card.
A.J. had the other four cards, and a battle for possession of the cards ensued. Luke Spencer; Quartermaine family members Tracy, Dillon, and Skye; and Georgie Jones all held some or all of the cards briefly at some point in time. During the game of cat and mouse, an attraction developed between Jax and Sam. Jax eventually ended up with the cards, but Sam made one final attempt to steal them back. However, her efforts left them stranded in the desert. When they made it back into civilization, Sam made a few more attempts to get the cards, including disabling Jax's car. She changed her mind about destroying the cards after Jax convinced her that the cards were lucky. Jax won her a yacht at the casino, and they made love.
Sam joined Jax at his father's bedside, but his father passed away after opening his eyes briefly to see his son. Sam was plagued with guilt because she had prevented Jax from arriving at the hospital in time to save John. That night, Sam gave Jax comfort, and they made love. However, Jax received a phone call, and he learned that Sam had sabotaged his car. Jax began pushing Sam away. Jax told Sam to take the Dean Man's Hand and leave town. Despite the opportunity, Sam didn't take the cards.
The cards changed hands a few more times, but Sam wanted nothing to do with them when they were in her possession. Instead, she wanted Jax back because she had developed genuine feelings for him. Jax wanted nothing to do with her, and they became adversaries once again after her ownership of the yacht was questioned.
Though Sam washed her hands of the cards, she found herself in another sticky situation. Sam was driving down the street when Sonny Corinthos, who had just tried to kill Lorenzo Alcazar, ran right in front of her truck and stopped her. Sonny then took Sam hostage and forced her to drive away from the crime scene. Despite how they'd met, Sonny and Sam soon became lovers, and it wasn't long before Sam became pregnant. Then, Sonny reunited with his wife, Carly, so his closest friend and employee, Jason Morgan, claimed that the baby was his. Jax also wondered if he was the child's father, but the truth regarding the child's paternity was revealed soon after.
Sam eagerly awaited the birth of her child but was soon dealing with another secret -- years before, she had sought out her mother, who had wanted nothing to do with her, and her mother had died in a fire. Her stepfather, Stuart Mest, had implicated Sam in Evelyn's death, but the truth was that Danny, Sam's mentally challenged half-brother, whom Stuart and Evelyn had kept a virtual prisoner, was the one who had really set the fire. Sam was cleared and looked forward to raising her child, but then Sonny's young daughter with Alexis Davis got sick. Sonny's daughter Kristina needed the stem cells from Sam's baby's umbilical cord, since no one in the families was a match. Although Sam was reluctant to risk the baby's life, she agreed to have labor induced, but tragedy struck, and the baby died at birth. However, the stem cells were still viable, and Kristina made a full recovery.
Sam grew closer to Jason after the death of the baby, whom she named Lila in honor of Lila Quartermaine, and the two made plans to adopt "Hope," the infant daughter of a teenager. In the end, the birth mother changed her mind about the adoption and blamed Jason for losing their chance to be a family. Sam swore she would never forgive Jason and began moving away from him, and she was even suspected of having kidnapped Sonny's three children. She and Jason were able to move forward as they paired up to return the children home. Sonny was grateful for their role in getting his children home and sent Sam and Jason on a vacation.
Sam and Jason didn't get much chance to enjoy their vacation because a woman named Allegra kidnapped them. She needed Sam to impersonate her dead daughter, Alicia, and marry Alicia's fiancé, Andrew, so that Allegra could replenish the family coffers. Sam agreed because Allegra was holding Jason hostage in her cellar, but she soon learned that Alicia, a dead ringer for her, was alive and well. Sam married Andrew but confessed the truth to him. She and Andrew made their way back to the mansion, but Sam later found a dead Andrew next to an unconscious Jason.
Sam was arrested and charged with Andrew's murder, but Allegra showed she had a heart, after all, when she arranged to free Sam and had her own daughter, who was the real killer, imprisoned in Sam's place. Jason disappeared after suffering another seizure and losing his memory altogether. When he arrived back in Port Charles, Sam learned the severity of his condition but refused to accept that he was going to die. Sam called Jason's old girlfriend Robin Scorpio who had become a specialist in brain disorders. Although her treatment was not successful in curing Jason on its own, the surgery restored Jason's memory. Their happiness was tempered by the arrival of a man named Manny Ruiz. He threatened Sam and broke into her apartment several times.
Sam's fear of Manny was overtaken by another fear after both she and her brother Danny became ill when an encephalitis plague hit the city. Sam received the serum and survived, but Alexis Davis received the other available dose. Sam asked Alexis to give the serum to her brother and reminded Alexis of the stem cells Kristina had received courtesy of Sam's deceased child. Alexis was unable to grant Sam's request, and Danny died. Just before Danny passed away, he told Sam how their parents had "chosen" her. A DNA test confirmed that Sam and Danny were not biologically related.
Sam was devastated to realize she had been adopted and had never known it. Initially, Sam was hesitant to find her mother, but in the end, her desire to know was stronger than her fear of rejection. Her search led her to discover that her mother was none other than Alexis Davis, who had been forced by her father, Mikkos, to give up her baby for adoption. At first, Sam wanted nothing to do with Alexis. There was too much hurt and resentment between the women, and it didn't help that Alexis viewed Sam's relationship with Jason as unhealthy and bordering on abusive.
Alexis had good reason to be concerned about Sam's well-being with Jason. Manny continued to stalk Sam and embarked on a crime spree, killing several Port Charles residents. One night, while Sam was happily running into Jason's arms, Manny shot her. Sam was gravely wounded and rushed to General Hospital. Worried that the worst could happen, Jason decided to tell Alexis that Sam was the daughter she'd given up at birth. Alexis was stunned and became very protective of Sam.
When Jason blamed himself for Sam's shooting, feeling as if his lifestyle had put Sam in the line of fire, Alexis didn't argue. She agreed and pushed him to walk away from Sam so that Sam could have a chance at a long and happy life without all the violence and death. When Sam woke up, she was devastated to hear Jason break things off with her. She grew to resent Alexis for her role in the breakup but ultimately accepted Alexis' offer to move in and recuperate. Sam was torn between bonding with her new family and despising her mother for costing her the love of her life.
Confused, hurt, and frustrated over Jason's continued refusal to reconsider things, Sam started nurturing a friendship with her mother's husband and Jason's enemy, Ric Lansing. Ric and Alexis were having difficulty. Ric felt Alexis was being distant and cold toward him. Sam didn't care much for Ric, but she knew that Alexis did. Wanting to hurt both Alexis and Jason as they had hurt her, Sam started down a path she couldn't turn away from. Sam pleaded with Jason to give their relationship one more chance, but he pushed her away. When she returned home, she engaged in a heated argument with Alexis.
After Alexis stormed out, Sam and Ric nursed their hurt with some alcohol. Before long, they were having sex on the living room floor. They did not realize that Alexis would return a short while later and see what was going on in her living room through the window. Nor did they realize that Jason had stopped by to talk to Sam in the hopes of reconciling, and he saw her on the floor of the living room with Ric. Sam went to see Jason the next day with plans to confess what she had done with Ric. She learned that not only had Jason seen with his own eyes what had happened but that he had turned to Elizabeth Webber and spent the night with her in his penthouse. Sam was hurt but realized she had no room to judge him.
They decided to move slowly and rebuild their relationship but hit several stumbling blocks. The first was when Alexis revealed that she was suffering from stage three lung cancer and needed surgery. The next was Sam's arrest for a stolen flashcard. Ric had framed Sam in the hopes of using her to get to Jason. He showed Sam some surveillance pictures of Jason and Elizabeth, spinning it to prey on Sam's insecurities. In a panic, Sam fled custody and went on the run.
Jason soon caught up to Sam and helped her escape. Unfortunately, others caught up, as well, including Diego Alcazar. In an exchange of gunfire, Sam managed to kill Diego before he killed her, Jason, and Spinelli. Unfortunately, her little sister Kristina happened along and witnessed the violent crime. Before long, Jason and Sam were able to clear her name, and Sam tried helping her sister, who was in a catatonic state as a result of witnessing the shooting.
When things started settling down, Sam's desire to be a mother grew stronger. She'd never quite stopped wanting to start a family, but it seemed that the timing was always off. Certain that the time was right, Sam suggested the idea to Jason. She was surprised at his reluctance and somewhat hurt. Months earlier, Elizabeth had learned she was pregnant, and there was a possibility that Jason could be the father. He'd offered to marry Elizabeth, but she had turned him down. Sam couldn't understand why Jason didn't seem to have a problem with having a child with Elizabeth but was reluctant to have one with the woman he claimed to love. Jason explained that the difference was that in Elizabeth's case, the baby had already been conceived. Jason just didn't feel it was right to plan to bring a child into his violent lifestyle.
With time, Sam convinced Jason to trust that they would protect their child. Unfortunately, by that time, Sam had received some heartbreaking news. Her uterus had been severely damaged when she'd been shot the year before. There was extensive scar tissue that would make conceiving or carrying a child full-term impossible. Sam was crushed and needed time to come to terms with it before telling Jason. Before she had a chance to share the devastating news with Jason, gunmen seized the Metro Court hotel. Sam was working behind the reservation desk when it happened. She hit the silent alarm, which also triggered the vault to lock for 15 hours.
As the police surrounded the hotel, the gunmen terrorized the hostages. The leader was infuriated because what he wanted was inside the vault. Eventually, Sam managed to escape and warn the police about what to expect inside. Moments later, the police stormed the lobby of the hotel just as it exploded. As a result of Sam's actions, a television producer courted her to host a new show called Everyday Heroes. Sam was flattered but initially reluctant. Amelia Joffee was persistent and finally convinced Sam to give it a try. What Sam didn't realize was that Amelia was the daughter of Bill Monroe, one of the five men Sam had, under various aliases, married and stolen fortunes from.
Amelia was out for revenge. She was convinced that Sam, at the time using the name Angela Monroe, had murdered Bill when he'd realized that she was about to steal his fortune. The truth was that Sam had killed Bill Monroe in self-defense. Sam, using the alias Angela, had been arrested and tried for the crime but in the end had been acquitted. Amelia was not satisfied with the verdict and intended to expose Sam for the fraud that she was.
As Sam's career flourished, her personal life fell apart. Sam was told that her eggs were not viable, so she would never have a biological child. She was desperate to keep Jason from learning about her past, and she started lying about various incidents. As time passed, they grew distant. Then one day, Sam overheard a conversation between Jason and Elizabeth in which Sam learned that Jason was the biological father of Elizabeth's son Jake. The discovery shattered her.
Weeks later, Jake was kidnapped. By that time, Jason had been arrested for Lorenzo Alcazar's murder. Sam and Jason were barely speaking. Sensing she was losing Jason to Elizabeth, Sam hit rock bottom. She had interviewed a distraught mother that had recently lost her daughter in a fire. Sam watched the mother take Jake out of his stroller while Elizabeth had her back turned, but Sam did nothing. She returned to the studio. When the police questioned her about being in the park just before Jake's kidnapping, Sam lied and said she'd seen nothing. Her conscience, however, plagued her. Sam started drinking and ended up on Elizabeth's doorstep, trying to console the grieving mother. It was a disastrous decision.
Sam's behavior raised questions, and Amelia started suspecting Sam of kidnapping the infant herself. She went to Jason with what information she had on Sam, including all of her aliases and the marriage scams. Jason defended Sam, but he wondered why she had hidden information from him about her past.
Around the same time, Jason was released on bail. Amelia called him with a possible lead on Jake, and they found the baby. Jason was overjoyed to be reunited with his son. His joy soon turned to confusion when the woman jumped to the conclusion that Sam had told Jason where he could find Jake. He learned that Sam had seen Jake being kidnapped. Jason returned Jake to Elizabeth's waiting arms, but before he could talk to Sam, he was arrested for jumping bail then shipped off to the state penitentiary to await trial.
Sam paid Jason a visit and discovered that he knew her role in Jake's kidnapping. She admitted to everything and let him see her anger. Jason didn't hold back. They traded angry words before Sam ended things and walked out. Things remained tense between them through the trial. Jason worried that Sam would be out for revenge and would deliberately incriminate him in Lorenzo's death. She didn't. In the end, Sam's testimony helped, rather than hurt, Jason's case. During the trial, Elizabeth's night with Jason was revealed but they continued to lie to Elizabeth's husband, Lucky, and allowed him to believe that he was Jake's father.
Sam was blinded by her own pain and focused all of her anger on Elizabeth. Determined to make sure Elizabeth had nothing, Sam hired armed goons to terrorize Elizabeth and the children in the park. She wanted the goons to pretend to kidnap Elizabeth and the children before Sam made a timely arrival and chased them away. Sam's intention was to remind Elizabeth that Jason's enemies lurked everywhere. Her plan worked too well. Jason, worried about the threat to Elizabeth and the children, started hunting down the men. With Spinelli's help, Jason was able to trace them back to Sam. Realizing the danger Sam had put Elizabeth and the children in, Jason confronted Sam. He threatened to kill her if she ever hurt Elizabeth and the boys again.
Sam couldn't believe that Jason would go that far. Then he issued the threat again. Sam blamed Elizabeth and was determined more than ever to ruin Elizabeth's life. Sam set out to seduce Lucky and quickly had him in her bed. The Spencer marriage fell apart, and Sam found herself drawn to Lucky more than ever. It bothered her how Lucky continued to think the best of Elizabeth, knowing she continued to lie about Jake's paternity. That resentment grew until finally Sam forced the truth out of Jason and Elizabeth.
Lucky was stunned and dropped out of sight to absorb everything he had learned, including the realization that Sam had known the truth for quite some time without telling him. When Lucky came around, he had a long talk with Sam. He told her that he intended to continue raising Jake as his own son, but he needed to know that Sam would leave Elizabeth alone for the children's sake. Sam agreed, but the damage had been done. Lucky learned of Sam's role in Jake's kidnapping and the stunt she had arranged with the gunmen in the park. Lucky claimed he could not trust her and threw her out of his home.
Brokenhearted, Sam ended up on the docks and was attacked by the Text Message Killer. She managed to escape him but wound up being run down by a car. Luckily, her injuries weren't fatal. She was released from the hospital and went home, where the Text Message Killer was waiting for her. Sam was stunned to discover that the Text Message Killer was none other than Diego Alcazar, the man she thought she'd killed a couple of years earlier. Diego had survived the shooting and was targeting the women close to Sonny and Jason so that they would have a taste of the loss he had experienced when they'd ordered his father, Lorenzo Alcazar, killed.
Lucky and Sam reconciled, and they worked together to investigate counterfeit medication that was showing up in Port Charles. Sam and Lucky thought either Dr. Ian Devlin or Jerry Jacks could be connected to the counterfeit medication. Against Lucky's wishes, Sam went undercover and took a job landing shipments for Andrei Karpov, a Russian mobster who was smuggling drugs into Port Charles. Karpov no longer trusted Sam after the police intercepted one of Karpov's shipments.
Due to the danger the investigation posed, Lucky was disappointed with Sam's decision to continue to investigate the counterfeit medications. Sam planned to flirt with Jerry Jacks to obtain proof that Jerry was smuggling drugs with Karpov. Sam tried to seduce Jerry in her hot tub and then steal his PDA, but Jerry was one step ahead of Sam. He planted evidence in Sam's apartment, and she was arrested for possession of illegal drugs.
Nikolas Cassadine bailed Sam out on Lucky's behalf. Sam confessed to Lucky that she would have slept with Jerry to obtain evidence, so Lucky left town to think about their relationship. When Sam was released from jail, Jerry kidnapped and imprisoned her on a boat. Jerry also strapped a bomb to her. Jason worked with Spinelli to rescue Sam. When Lucky returned to town, he was grateful Sam had survived. He forgave Sam for placing herself in danger once again.
Sonny killed Karpov, and Karpov's associates targeted everyone close to Jason and Sonny, which included Sam and Elizabeth. Jason arranged for Sam to take Liz and her boys into hiding at a cabin in the woods. The Russian mobsters found Sam and Liz and tried to enter the cabin. Sam and Liz engaged in a shootout with the Russians. During the fight, Karpov's associates kidnapped Jake. Sam and Jason found Jake at a different cabin, which had been rigged with explosives. Sam saved Jake's life when the cabin exploded. One final associate of Karpov's, named Sasha, remained in Port Charles. Sasha and Sam had an altercation, and Sam fell into a mineshaft. Sam injured her hip in the fall and was unable to climb out. Sasha was killed before she could reveal Sam's whereabouts, but Jason rescued Sam.
Lucky was frustrated with Sam's addiction to danger, and he was disappointed when Sam decided to become a private investigator. Sam and Lucky ended their relationship as friends when Lucky realized he still loved Elizabeth. Spinelli went into business with Sam, and they named their firm McCall and Jackal Private Investigations.
Jason hired Sam and Spinelli to determine who had shot Sonny's son Michael. Jason suspected Jerry Jacks was involved. Sam and Jason ran into Jerry when they traveled to Mexico to take Sonny's children Michael and Kristina home. The children had run away to Mexico when Kristina had caused a car accident that had resulted in Sonny's pregnant wife, Claudia Zacchara, losing her baby. Jerry had made contact with Michael and Kristina because he knew Jason would show up wherever Michael was.
Jason was severely injured when Jerry shot him twice and a roof collapsed on him. Sam stayed in Mexico and took care of Jason. Sam and Jason became lovers again, and they professed their love for one another. When they returned to Port Charles, Sam and Jason uncovered evidence that proved Claudia Zacchara, Dr. Ian Devlin, and Jerry had been behind Michael's shooting.
A mysterious artist called Franco began to cause trouble in Port Charles. Franco was obsessed with Jason. Franco kidnapped Sam and tied a bomb to her, and he planned to kidnap Carly also. Franco wanted to force Jason to choose one woman to save: Carly or Sam. When Franco was unable to kidnap Carly, he kidnapped Lulu Spencer instead. Sam and Lulu were each tied to a bomb, but they were on opposite sides of town. Jason saved Sam while Lulu's boyfriend Dominic, who was later revealed to be Dante Falconeri, a detective, saved her.
Claudia Zacchara kidnapped Carly as Carly went into labor. Carly delivered the baby in a deserted cabin, and Claudia planned to steal the baby. Michael found the cabin first and killed Claudia to protect Carly and the baby. Sam and Jason arrived shortly after. Sam took Carly and the baby to the hospital while Jason dealt with Michael and with Claudia's body. Sam helped Jason, Sonny, and Carly cover up Michael's involvement in Claudia's death.
Eventually, the truth about Claudia's murder was revealed, and Michael was sent to prison. Jason made arrangements to join Michael in prison so he could protect him. Sam was heartbroken, but she supported Jason's decision. Sam and Jason considered getting married so they could have conjugal visits, but they decided against it. While Jason was in prison, Sam looked for information she could use to blackmail the judge that had sentenced Michael, so the judge would release Michael and Jason. Sam was able to stop her investigating when both Michael and Jason were released from prison, courtesy of Detective Dante Falconeri.
Sam was a supportive sister when Kristina's boyfriend, Kiefer Bauer, abused her. Kristina originally named Ethan Lovett as her abuser, which prompted Sam to attack Ethan. When Kristina later revealed it was her boyfriend, Kiefer, that had abused her, Sam stood by Kristina and helped Kristina move past the abuse. Sam also helped Alexis decide how to proceed when Kiefer died as a result of being hit by a car Alexis was driving. Alexis confessed and was able to avoid jail time.
When Jason's ex-wife, Brenda Barrett, returned to Port Charles and moved into Jason's penthouse, Sam tried to give Jason space. Brenda needed protection from a European mobster named the Balkan. Jason asked Sam to investigate the Balkan, but Jason refused to share Brenda's secrets. Sam explained to Jason that she would understand if Jason wanted to rekindle his relationship with his ex-wife. Jason assured Sam he had never loved Brenda and never could because Sam had his heart.
In January 2011, Sam learned she might be able to have a child. Sam was a candidate for fertility reconstructive surgery. She and Jason went back and forth on whether or not they should be parents. They had already accepted a life without children.
The discussions about a baby were put on hold when Sam's sister Molly overheard an attorney named Theo Hoffman confess to being the Balkan. Sam and Jason went after the Balkan, and the Balkan kidnapped Sam. She was placed in the back of Sonny's limousine, which exploded. Since Sonny's limousine was bomb-proof, Sam emerged with a concussion, a few scrapes, and temporary hearing loss.
When Sam was released from the hospital, she got a lead on the location of one of Theo Hoffman's men. As Sam drove to investigate the lead, she suffered a severe headache while driving. Around the same time, Jason and Elizabeth's son, Jake, was hit by a car and killed. Sam thought she could be the one that had hit Jake. DNA evidence cleared Sam but revealed Luke Spencer was the driver.
Jason decided he was ready to be a father soon after Jake's death, so Sam underwent the fertility reconstruction. Shortly after the conversations about having a child, Jason questioned Sam about her feelings on marriage. She insisted she was happy with their relationship the way that it was and did not need a piece of paper to confirm those feelings. Sam suspected marriage was on Jason's mind, and she and her mother discussed the possibility of Sam and Jason marrying. Alexis surprised Sam by giving her blessing. Sam was surprised again when she met Jason for a rooftop picnic and he proposed. Maxie had lost the ring Jason had picked out for Sam but she accepted a metal lug nut instead and accepted the proposal.
Sam and Jason slowly shared the news of their engagement. Carly did not take the news of their engagement well, and they tried to set boundaries with her. Carly was offended, but she showed up again soon after and claimed she needed Jason's help because Jax had sneaked back into town to take her daughter, Josslyn. Sam begged Jason not to go, but he went along with Carly. Shortly after Carly and Jason took off, they were involved in a car accident, and Jason was rendered unconscious. Sam blamed Carly for the accident and the head trauma Jason suffered and accused her of being selfish.
Jason underwent surgery, and while he recovered, Sam's sisters and Maxie continue to plan the wedding, although several disasters occurred during the planning process, and Maxie declared the wedding jinxed. Regardless, when Jason left the hospital, he and Sam remained on course to marry. Sam started to believe her wedding was doomed when Jason walked in and saw her trying on her wedding dress. She was overwhelmed until Jason took her on a motorcycle ride, and they ended up at a Chinese restaurant. They lamented their wedding woes to the elderly couple that ran the restaurant and explained that they simply wanted to be married without all the fuss. The elderly couple's grandson shared that he was an ordained minister, and he performed the ceremony on the back terrace of the restaurant. Sam and Jason exchanged rings that had once belonged to Jason's grandmother and his father.
On the day of the planned wedding, Sam and Jason showed up for their wedding together in casual clothes and announced that they were already married. They returned to the Chinese restaurant where they'd been married and held an informal reception with their friends and family. After the celebration, the newlyweds honeymooned in Hawaii and enjoyed a romantic time together until Carly, her daughter Josslyn, and her bodyguard Shawn showed up. Carly and Shawn claimed Franco had made contact with them, and they suspected he was in Hawaii.
Jason searched for evidence that Franco was nearby until he received word that Franco had been spotted far away from Hawaii. Carly, Josslyn, and Shawn returned to Port Charles while Sam and Jason stayed to enjoy the final days of their honeymoon. Sam and Jason were unaware that Franco had cameras set up and had watched them. While Jason and Sam were out planning romantic surprises for one another, Franco interfered with their plans. He drugged Sam and made it appear that he raped her while Jason was locked in a room and forced to watch.
When Sam recovered, she was confused by what had happened and could not remember seeing Franco. Jason told her what he had witnessed, and he vowed to kill Franco for hurting Sam and blamed himself for not being able to protect her. Sam reminded Jason that what Franco had done to her was not his fault, although their relationship was strained as they ended their honeymoon and headed back to Port Charles. Franco also made his presence known in Port Charles and left graffiti tags around town with a message that referenced creation.
Sam understood Franco's message when she discovered she was pregnant by either Franco or Jason. She and Jason decided to have a paternity test run before they made the news of the pregnancy public, and they were relieved to learn that Jason was the unborn child's father. Before they were able to fully celebrate the news, Jason suffered a health crisis and was admitted to the hospital, where they learned he had inoperable brain swelling. His best hope for survival was for Robin to develop a drug therapy that Patrick could implant into his brain. Robin worked to create a miracle for Jason, and she was killed when a fire broke out in her lab.
In the aftermath of Robin's death, Sam had to ask Patrick to do the impossible and proceed with the drug protocol Robin had given him before she'd died. In his grief over the loss of his wife, Patrick initially refused and blamed Jason for being the reason Robin had been killed. Sam begged Patrick to save Jason and shared with him that she was pregnant and did not want her child to miss the chance to know his or her father.
Patrick did agree to do the surgery, and he expected Jason to make a full recovery. While Jason remained hospitalized after the surgery, Sam barred Carly from visiting Jason. She also made sure that none of Jason's visitors shared the news of Robin's death. Sam decided that it would be best for Jason to hear the news after he had made a full recovery. Jason asked repeatedly to see Robin, but each time, Sam made an excuse.
Despite Sam's efforts to keep Carly away from Jason, she sneaked in and told him about Robin's death. Jason was furious that Sam had lied to him and made decisions for him. He took off from the hospital and went to the church were Robin's funeral had been held earlier in the day. Sam tracked Jason down, and they had a heated argument. Jason took off while Sam remained at the church. A man named John McBain entered, and although he was a stranger, Sam felt a connection to him, and she shared her troubles with him. She regretted telling him about her marriage when she later learned that John was a police officer from Llanview, Pennsylvania, and he was in Port Charles to investigate Sonny's role in a car accident that had killed two citizens from Llanview.
Jason forgave Sam's decision to keep Robin's death a secret and he asked Sam to stay away from John. Both Jason and Sam were concerned about a video Jason had received while Jason was in the hospital. The video showed footage of Jason as a newborn, and they believed it was a clue from Franco. Sam took a trip to New York and went to the hospital where Jason had been born to search for more information. When Sam looked at the hospital records for Susan Moore, Jason's birth mother, she realized that a portion of the records was missing. Sam realized that Susan's cousin Heather Webber had been present at the birth. Sam paid Heather a visit at Ferncliff, the mental institution in which Heather resided.
Sam was shocked when Heather revealed that Susan had passed out after giving birth to Jason and was unaware that she had been pregnant with twins. While Susan had remained unconscious, she'd delivered a second son that was Jason's fraternal twin. Heather gave the second baby to the nurse in exchange for the payment of Susan's medical bills. Susan had never been aware that she'd had more than one baby. Heather told Sam that the nurse that had adopted the second baby was named Elizabeth Frank, although she went by Betsy. Sam immediately recognized the name, as Betsy Frank was Franco's mother.
The obsession Franco had with Jason was suddenly clear, and Sam was horrified to realize that Franco and Jason shared DNA, so the results of her original paternity test were moot. Sam struggled with what to do, and she confided in John instead of Jason. She told him about Franco's involvement in their lives and her rape. John encouraged Sam to tell Jason everything that she had learned, but Sam insisted she wanted to wait until she knew for sure who the father of her baby was. John informed her that he would get her a sample of Franco's DNA from the FBI files so a more conclusive test could be run. Sam thanked John, and she made arrangements to have another DNA test conducted without Jason's knowledge.
Although Jason was unaware of the new paternity test, Heather Webber learned of the test and threatened to tell Jason. Sam reminded Heather that she would be glad to tell Heather's son Steven about how she had sold Franco at birth.
When the results of the test came back, Sam was devastated to learn that Franco, not Jason, was the father of her child. She shared all the devastating news with Jason regarding his connection to Franco and the paternity of the baby. Jason was angry that Sam had not confided in him but instead had turned to John. When Sam pressed Jason to address the issue of her baby, he admitted that he could not commit to raising the child as his own, and Sam moved out.
Sam moved into the Rendezvous motel, which happened to be the same motel John was staying at. Unbeknownst to both of them, Ronnie Dimestico was also there, but he was not alone. Ronnie had kidnapped Lulu Spencer, and Sam accidentally discovered them. He took Sam hostage, as well, but the women worked together and convinced Ronnie to take them to the deserted Haunted Star casino. They left clues to their whereabouts, which John and Lulu's husband, Dante, used to find them. Dante distracted Ronnie so Lulu was able to escape, but Ronnie held onto Sam and threatened her and her unborn child. John intervened and killed Ronnie in order to save Sam.
After the ordeal, Sam and Jason continued to drift apart. Jason spoke to Elizabeth about his marriage while Sam continued to spend time with John. Eventually, Molly and Alexis learned that Sam had moved out, and she shared the truth about her marriage and how her baby had been conceived by rape. Her family offered their love and support, and Molly stepped in as Sam's birthing coach in Jason's absence.
Sam continued to reside at the motel, and she was there with John on a stormy night when her water broke. The phone lines were down due to the storm, and John helped Sam deliver her son in the motel room. Afterwards, John left Sam and her son so he could get a car to transport them to the hospital, but he never returned. Sam was concerned about her son's breathing, so she took off with him on foot to find help.
Sam saw a road closed sign and headed toward a light in the woods that emanated from a small cabin. She placed her son outside the cabin while she went inside to seek help. As she entered the cabin, she passed out. When she awoke, Jason was by her side, and she inquired about her son. He told her that her son had died, but she demanded to see him. Jason placed the baby in her arms, and she declared that the baby was not the child she had given birth to.
Jason took Sam and the baby to the hospital, and an autopsy was ordered. As they awaited the results, Sam questioned why she had to endure the pain of losing another child and wondered if her son would have survived if John had returned to help her. The autopsy revealed that the baby had hemophilia, although that had not shown up in any of the tests during the pregnancy, but the cause of death was respiratory failure. Sam continued to wonder if her child might have survived if she had gotten her son to the hospital sooner.
Sam wanted to blame John for her child's death until she learned that he had not returned to help her because he had been severely beaten on his way to get the car. The men that had attacked him had been ordered to do so by Jason. She sent Jason away and refused to forgive him for what he had set in motion.
After the loss of her child, Sam returned to work and joined Spinelli on the case he was working on, which involved an investigation of Heather. Sam told Spinelli about the grudge Heather held against her and admitted that she would love to find evidence that would send Heather back to Ferncliff. Spinelli and Sam realized that Heather and Todd Manning shared some sort of connection, so Sam went undercover as Todd's assistant at Manning Enterprises.
Although Sam tried to focus on work, she contemplated the future of her marriage, and she continued to confide in John while Jason leaned on Elizabeth. On the Fourth of July, San and John comforted one another and shared a kiss, unaware that Jason had witnessed it. Jason responded by kissing Elizabeth. Although Sam still loved her husband, she was unable to forgive his role in what had happened to her baby.
Sam moved forward with her investigation into the connection between Heather and her boss. She suspected that the secret they shared involved her child. She was fired after Todd caught her breaking into his safe. She was forced to examine her feelings for John when her mother represented him. Sam admitted to Alexis that she felt something for John but remained in love with Jason.
Jason and Sam tried to work out their feelings for one another, but the couple decided to file for divorce after they were unable to reconcile their differences. Jason was not willing to accept Sam's friendship with John, and she continued to blame him for her son's death. Sam wondered if she and Jason still had a chance at happiness after they spent what they believed were some of their final moments together when they were both sickened with a deadly toxin that Jerry Jacks had placed in the water supply. Sam and Jason both survived, and Sam tried one last time to save her marriage. She decided to move forward with the divorce after Elizabeth falsely led her to believe that Jason had moved on.
Sam sensed that Jason was keeping something from her, and she assumed it was his relationship with Elizabeth. He was actually following up on the possibility that her son was still alive. Jason, along with John and Spinelli, confirmed that Sam's living son had been switched at birth with Téa Delgado's deceased child. Jason theorized that Heather and Todd had made the switch while Sam had been unconscious after giving birth. Jason shared the joyous news with Sam, but her joy was tempered when she learned that Heather had kidnapped her son.
Together, Jason and Sam rescued the baby from Heather, and Sam named her child Daniel Edward Morgan. She decided to move back in with Jason as his wife, and they planned to raise Danny together. On their first night home as a family, Jason was called to the docks for a meeting with his accountant. He was shot and fell into the harbor. Although his body was not recovered, he was presumed deceased. Sam refused to give up on Jason and continued to search for him. As she dealt with Jason's absence, she learned that Heather had altered her paternity test and that Jason was her son's father.
As time passed, Sam was forced to accept that Jason was gone. She spent time with her family and helped care for John after Lucy Coe accused him of being a vampire and stabbed him. Lucy insisted that John was a vampire named Caleb Morley and that Sam was actually Livvie Locke, the target of Caleb's obsession. Both Sam and John assumed that Lucy was mentally unstable and dismissed her rants until John was accused of several crimes, including two murders.
In the meantime, Heather Webber escaped once again from Ferncliff and kidnapped Danny. After Heather took Danny, John's doppelgänger, Caleb, took the child, but Todd Manning managed to rescue him. Once Sam was reunited with her son, Caleb reappeared and kidnapped both of them and took them to Spoon Island. Caleb insisted that Sam was his wife Livvie and claimed that she would remember their life together after her bit her three times. He managed to bite her twice before John and Lucy rescued her and Danny. Caleb, who was actually a psychiatric patient named Stephen Clay, was killed during the rescue.
After Sam recovered from her experience with Steven Clay, she was granted temporary legal guardianship of Steven's son, Rafe Kovich Jr. The teen's mother had been murdered recently by Steven, his father, in front of him. Rafe had also been kidnapped by Steven but had helped to protect Danny during the ordeal. Rafe's addition to Sam's home helped to distract her from her grief over Jason and the loss of her friendship with John after the FBI required his departure from Port Charles.
Sam feared that Rafe would also be removed from her life after she ran into a man that she mistook for Steven Clay. After an uncomfortable introduction, Sam learned that the man was Steven's brother, Doctor Silas Clay. Silas was unaware of his brother's death or that he had a nephew. Silas demanded custody of his nephew, despite Rafe's discomfort with the physical similarities between Silas and Steven. Sam lost the legal battle for guardianship of Rafe, but Silas allowed Rafe to remain in her home after Silas diagnosed Danny with leukemia.
Silas developed a personal interest in Danny's case and took over as the head of oncology at General Hospital. Sam was not pleased with Silas' bedside manner, but she believed he could provide the best treatment for her son. She was distraught when Silas informed her that Danny's survival was dependent upon a bone marrow transplant. During this time, Franco was revealed to be alive and claimed that he was a changed man. Franco experienced a seizure and afterwards believed that he was Jason. Franco took Danny out of the hospital and took him to the penthouse. When Sam arrived, Franco would not allow her to see her son, and a struggle ensued between them. During the altercation, Sam was rendered unconscious. Shortly after Sam regained consciousness, Franco was found with Danny, and she learned that Franco was a bone marrow match for her son.
However, due to other health concerns, Franco was not eligible to donate his bone marrow, and the donor search continued. A businessman new to Port Charles named Derek Wells was able to save Danny's life. When Danny's health crisis was over, Silas and Sam admitted that they shared a mutual attraction and decided to explore what could be between them. Meanwhile, Derek was revealed to be Julian Jerome, a member of an organized crime family and Sam's biological father. Sam shunned her father after he used Danny's illness and the potential that it could return as a way to safeguard his life from his mob rival Sonny.
Around the same time, a police detective named Nathan West arrived in town and accused Sam of being involved with a married man that was accused of attempted murder. Sam was shocked by the accusations about Silas but chose to believe him when he explained that his wife, Nina, had been in a coma for over twenty years after she'd been given an overdose of medication. With Sam's help, Silas was cleared of any wrongdoing. In return, Silas supported Sam's decision to allow Julian to be a part of her life. Julian stepped into the role of overprotective father after Silas' wife was revealed to be alive. Silas swore that he loved Sam and insisted that Nina's return did not change their relationship. Sam hoped that Silas was correct.
Although Sam and Silas had declared their love for one another, it was not enough to save their relationship. When Rafe was revealed to have been the driver that had caused the death of Patrick Drake's infant son, Sam believed that Rafe's death on Patrick's operating table had not been intentional, but Silas disagreed. She explained to Silas why she thought Patrick was innocent and was furious when their private conversation was leaked to the press and resulted in Patrick's termination from the hospital. Sam theorized that Nina had eavesdropped and shared the information in hopes of driving a wedge between Silas and Sam.
When Silas refused to consider that Nina had an ulterior motive, Sam ended their relationship. She grew closer to Patrick as they worked together to investigate his car accident. Patrick and Sam shared a mutual attraction, which led to a kiss, but Sam decided that she needed time to heal after her breakup before she pursued a new relationship. Her decision was reinforced after she learned that Patrick had known that Jason had been alive and receiving medical treatment from Robin at the Crichton-Clark clinic. Although Robin's attempt to save Jason had failed, Sam felt betrayed by Patrick's choice to keep information about Jason from her.
Sam reconsidered Patrick's place in her life, and they became lovers. She also worked to uncover the identity of the man that had held her at gunpoint and helped Cesar Faison escape police custody. She suspected that Elizabeth's new housemate, an amnesia patient named Jake Doe, was the culprit. Eventually, Sam found a link between Jake and a break-in that had occurred at her home. When she pressed Jake, he was able to remember that he had been ordered to kill her and that he had been the one to take her hostage. When Jake's actions were revealed to be the result of a microchip implanted in his brain, courtesy of Helena Cassadine, Sam forgave him and hoped that Jake could remember his identity.
Sam's life was turned upside down when Carly broke the news that she had DNA proof that Jake Doe was really Jason Morgan. Jason still had no memory of his life before waking up in General Hospital, and he was still in love with Liz. Sam was crushed when Jason decided to go through with his wedding to Liz, but she accepted his decision. However, it was soon revealed that Liz had known the truth about Jake's identity for months. Hurt by Liz's betrayal, Jason broke off their engagement and moved out.
As the months passed, Jason and Sam reconnected as lovers, and Jason's memories of his life prior to his abduction returned. Sam and Jason decided to make a fresh start, so they divorced then planned a new wedding. Right before the wedding, Sam learned that she was pregnant with their second child. Jason and Sam were elated.
Unfortunately, Sam's happiness was marred by the return of Sam's diabolical aunt Olivia Jerome. Olivia wreaked havoc on Port Charles and planted a bomb in Julian's car that killed Morgan Corinthos. Olivia also took Sam hostage in a desperate attempt to punish Julian for his lack of loyalty to her. Sam was thrown into a snowy ravine at the bottom of the Roebling footbridge, and she was left for dead. Jason found his wife and was horrified when he realized that she was in labor. Jason helped Sam deliver their daughter, Emily Scout, then rushed his wife and daughter to the hospital.
Sam recovered from the ordeal, but she began to experience hallucinations and paranoid thoughts. Sam feared that Sonny would be Jason's downfall, so she decided to kill Sonny before he could kill Jason. Her fears were underscored when Sonny announced his plans to retire and a mobster tried to seize the territory. Jason ended up caught in the crossfire because he became distracted when Sam raced onto the scene, hoping to stop him. Jason survived the shooting, but the incident left Sam rattled, and she followed Sonny to the Black Duck Distillery to confront him.
During the showdown, Sam shot Sonny in the leg then kicked him into an abandoned storage shaft. After she discarded the gun in a Dumpster, Sam left the distillery that was set to be demolished the following day. Luckily, Sonny was found in the nick of time and rushed to the hospital. By then, Sam had collapsed and was diagnosed with toxoplasmosis, a parasite that she had picked up in the snowy ravine on the night she'd given birth to Scout. Sam was successfully treated for the parasite, and she made amends with Sonny.
Sam and Jason decided to make some changes, and they bought Derek Wells Media, which they renamed Aurora Media. On the night of their launch party, their lives were rocked once again when men took the party guests hostage. A man known as Patient 6 crashed through the skylight and into their lives. After Patient 6 saved Sam from the gunmen, he revealed that he was the real Jason Morgan. Sam was stunned because she realized it was true when she looked into his eyes. However, she loved the man she was married to, and her loyalty was to him.
It was revealed that Patient 6 and Jake Doe were identical twin brothers who had been separated at birth. Jake Doe's real name was Andrew Cain, and Drew had been abducted by Helena Cassadine's henchman weeks before Faison had shot Jason on the pier. According to Dr. Andre Maddox, he'd been enlisted to map both Jason and Drew's memories then wipe Drew's memories clean before implanting all of Jason's memories. Drew refused to believe that he wasn't the real Jason Morgan, but his fingerprints matched the ones the Navy had on record for Andrew Cain.
Jason hoped that he and Sam could pick up where they had left off, but Sam explained that she was a different person than the woman he'd known, and her heart belonged to Drew. Jason was hurt, but he accepted Sam's decision. Sam and Jason signed divorce papers on January 11, 2018, but she assured him that she would not stop him from having a relationship with Danny.
On January 22, Sam and Drew were married. However, by June the marriage was over because Sam's feelings for Jason proved to be stronger. Sam and Drew had an amicable divorce, and she and Jason began to spend time together. Their relationship quickly flourished, and they reconnected as lovers, but Jason got his own apartment and spent time getting to know his sons. Jason also developed a close relationship with his nephew, Oscar Nero. Unfortunately, Oscar was diagnosed with a terminal brain tumor, and Oscar's health began to decline in August 2018.
Around the same time, Kristina became involved with an organization called Dawn of Day that focused on community outreach. Sam grew concerned about the founder's influence on Kristina, especially when she noticed that Kristina began to pull away from her family and friends. Sam and Jason turned to Spinelli for help digging into Shiloh's background, and they were shocked when Spinelli uncovered that Shiloh's real name was David Henry Archer -- the son of one of Sam's husbands back when Sam had scammed men out of their fortunes. Shiloh had another connection in Port Charles -- he had known Drew during their days in Afghanistan.
Shiloh seemed surprised that Sam had once been married to his father, but he conceded that he and his father hadn't been close. Shiloh acknowledged that he'd been on a bad path in life, but everything had changed when an IED had hit his jeep in Afghanistan -- and Drew had saved Shiloh's life. Shiloh had returned to the United States then turned his life around. He had chosen the name Shiloh as a symbol of his new enlightened ways. Sam and Jason were dubious, but everyone around Shiloh sang his praises, so Sam decided to play along in an attempt to get close to Shiloh and uncover his secrets.
Sam and Jason pretended to break up. Jason quietly investigated Shiloh, while Sam pretended to become interested in Shiloh's organization. Soon, Sam learned about the inner circle known as the Trust. It became clear that DOD was a cult despite the various outreach programs because members were expected to pay thousands of dollars to reach the highest levels of enlightenment. Sam's suspicions were further confirmed when Shiloh explained that only the most enlightened could be a part of the Trust, which was comprised of only women -- and Shiloh.
Additionally, all members of the Trust had to share a deep dark secret that no one else knew, and it had to have the power to destroy the Trust member's life if it were ever revealed. Kristina had borrowed money from Michael to complete her courses to join the Trust, and she had shared a secret about Alexis. Sam worried about her sister, so she and Jason talked to Sonny. Sonny arranged for Dr. Neil Byrne to treat his daughter at a safe house. Jason rescued Kristina in the nick of time because she'd been drugged with carfentanyl as part of the initiation process into the Trust.
Kristina was furious when she woke up at a safe house, but her anger turned to horror a few days later when Willow Tait, an ex-member of the Trust, revealed that part of the initiation included getting a tattoo and sleeping with Shiloh. Sam was disgusted that Shiloh had intended to sexually assault her sister, so Sam set out to secure the recording of Kristina's secret confession, and to take Shiloh down.
Shiloh was furious when he realized that Jason had been behind Kristina's abduction from the cult, but Shiloh remained confident that he had Sam well under his spell. He didn't question Sam's desire to join the Trust, and he was eager to initiate her. Sam and Jason turned to Spinelli for help because they wanted to make certain that Sam was wired when she went through the ceremony. However, things took an unexpected turn when Sonny and Jason stormed into the DOD house to rescue Sam before Shiloh could have sex with her. Shiloh had managed to escape with Sam's unconscious body, and he took her to his lighthouse.
Sam was too incapacitated by the carfentanyl laced tea that Shiloh had forced her to drink, and she was unable to fight off his lecherous intentions. Luckily, Jason had figured out where Shiloh had been headed, and he managed to save Sam before Shiloh could rape her. Sam was taken to the hospital, and blood tests confirmed that she had been drugged. Shiloh was arrested, but one of his followers decided to confess to drugging Sam against Shiloh's knowledge.
Shiloh had secured his freedom, and he had set out to claim his son that had been given up for adoption by birth. In a strange twist of fate, Sam's brother Lucas Jones and his husband Brad Cooper had adopted the newborn. Desperate to keep Wiley out of Shiloh's hands, Sam reluctantly joined forces with her father, Julian, and together they took steps to change the birth records at the courthouse to keep Shiloh from figuring out that Wiley was his son. However, a few weeks later, Shiloh's case was dismissed when his crimes caught up with him, and he was arrested.
Sam thought her troubles with Shiloh were behind her, but Shiloh secured bail, and he continued to cause problems. He stole the flash drive with Drew's memory mapping because Shiloh hoped to find out where his partner in Afghanistan had stashed a large sum of money that they had made from selling stolen fuel to insurgents. Shiloh's partner had confided everything, including the whereabout of the money, prior to the IED explosion that had claimed Tex's life in 2012. Sam decided to search Shiloh's motel room for the stolen flash drive, but Shiloh caught her.
Shiloh knocked Sam out then stashed her in a deep freezer at the ex-DOD house, which had been put up for sale. Sam nearly succumbed from lack of oxygen, but Jason found her in time. After Jason revived Sam with CPR, she was taken to the hospital. Meanwhile, Shiloh kidnapped Cameron Webber with the intention of having Drew's memories prior to 2012 transferred to Cameron. At the last minute, Cameron's stepfather, Franco, managed to persuade Shiloh to let Franco trade places with Cameron. Drew and Curtis Ashford arrived at the warehouse to capture Shiloh, but they were too late to stop the mad science experiment from being carried out. Franco woke up with Drew's memories.
In September 2019, Shiloh's trial began. Sam testified, as did several other women who had been victimized by Shiloh. However, Shiloh escaped during his transfer from the courthouse to Pentonville prison. Jason raced to the scene of the accident, while Sam headed to the Haunted Star because she had received a call for help from Sonny's teenage ward, Dev Cerci. When Sam entered the ship's salon, she found Shiloh holding Dev and Wiley hostage.
Eventually, Sam persuaded Shiloh to let Dev and Wiley go because Shiloh had too many hostages. She assured Shiloh that she was capable of sailing the ship to Canada, so Shiloh agreed. After Dev carried Wiley off the ship, Shiloh turned his lecherous intentions on Sam. Sam tried to distract Shiloh by revealing that his father, Henry Archer, had despised his son to such a degree that he had married Sam knowing exactly what she was. Henry had preferred that Sam get the money instead of his disappointing son. Shiloh wasn't surprised, which was why he had murdered his father when Shiloh had cut his father's brake lines.
Shiloh threw Sam to the ground then began to unzip his pants, but Jason appeared out of nowhere, and he shot Shiloh in the chest. Jason and Sam shared a quick reunion. After Jason bandaged Sam's injured arm, she went to set course for Port Charles. Jason waited on the deck for her to return. Moments later, Shiloh slipped up behind Jason and prepared to bash Jason's head with a gaffing stick. Jason sensed the danger, and he ducked out of the way at the last moment. A brief scuffle ensued, but Shiloh gained the upper hand. Just as Shiloh was about to strike Jason with the gaffing stick, Sam appeared on the deck.
Sam shot Shiloh in the back with a flare gun. Shiloh screamed in pain as he fell overboard. Later, Jason and Sam found the bulletproof vest that Shiloh had been wearing under his stolen police uniform. At the hospital, Sam confessed to Jason that she'd thought about how many people Shiloh had hurt and, after seeing him standing over Jason, had not wanted him to hurt anyone else. A nurse had overheard Sam, and she later went to the police to report what Sam had said.

Post a Comment

Share on Facebook

Tweet this

Submit Feedback