Coleman Ratcliffe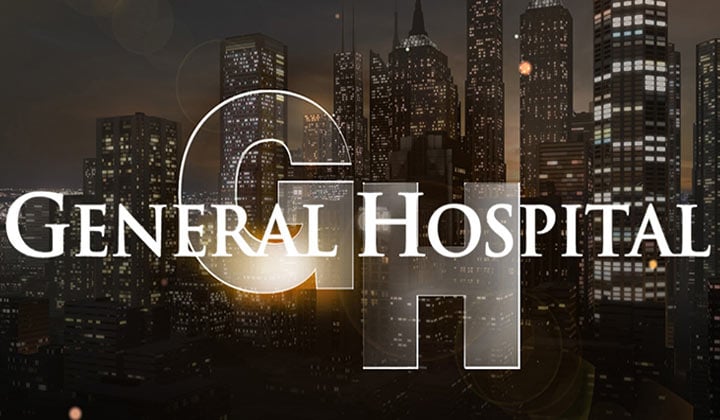 Blake Gibbons
2002 to Present [recurring]
Mitchell "Coleman" Ratcliffe (full name; revealed December 2, 2002)
Coleman Ratcliffe
Owner of the Floating Rib [Renamed from Jake's on Mar 21, 2012]
Ownber of Jake's bar
Former Owner of The Oasis
Port Charles
Single/Never Been Married
None (assumed)
Unknown
None (assumed)
Courtney Matthews (unrequited obsession)
Skye Chandler Quartermaine (lovers)
Samantha McCall (flirtation)
Tracy Quartermaine (lovers)
Kate Howard (lovers)
Accepted $250,000 from A.J. Quartermaine to 'stalk' Courtney so that she would stay with him [Oct 2005]
Claimed to have run down Nikolas Cassadine with his car (it was actually Skye) [Dec 9, 2002]
Blackmailed Skye, threatening to tell everyone she hit Nikolas if she didn't help him polish his image [Dec 10, 2002]
Helped A.J. and Skye frame Brenda Barrett for Luis Alcazar's murder [Dec 2002]
Overheard Skye confess to killing Luis Alcazar but promised he wouldn't turn her in to the police [Dec 26, 2002]
Paid Ida Warren off so that she would continue to say she saw Brenda push Luis and that Jason had paid her to leave town [Dec 30, 2002]
Teamed up with Faith Rosco so that they could get to Sonny Corinthos [Feb 2003]
Attempted to steal the Blackthorn treasure without success at an auction [Feb 5, 2004]
Helped Tracy Quartermaine cover up Ross Duncan's murder [Apr/May 2004]
Fabricated information on Carly's father at her request to keep Sonny from learning it was John Durant [Sep 2004]
Thrown off jury duty in the trial of the murder of Claudia Zacchara and jailed for the remainder of the trial [Apr 2010]
Arrested for selling stolen goods on the black market [Aug, 2014]
Shot by Courtney Matthews while he was masked as her stalker [Oct 31, 2002]
Coleman owned The Oasis, the bar that a drunken A.J. crashed into. In order to keep Coleman from turning A.J. over to the police, Courtney agreed to strip for him, and was quite successful until A.J., not realizing Courtney had paid off their debt, set fire to Coleman's bar. Jason leaned on Coleman, telling him that he had witnesses who would claim that Coleman set his own bar on fire, and Coleman accepted a lump sum of cash from Jason to keep his mouth shut. Coleman used that money to buy Jake's Bar. Coleman continued to be intertwined with the Quartermaines, and it wasn't long before he was revealed to be the man stalking Courtney. Courtney shot him with a gun Jason had given her for protection, and when Coleman ended up in the hospital, he made it through surgery and told Taggert that A.J. had hired him to stalk Courtney so that she would stay with him. This was the end of things for Courtney and A.J. and the beginning of Courtney and Jason, although Coleman didn't give up his plans on being with Courtney.
After seeing a drunken Skye Chandler run down Nikolas Cassadine with his car, Coleman stepped forward and took the blame. His plan was to convince Skye to help him look like a better man in the hopes that Courtney would turn to him and he tried to blackmail Skye to make that happen, but the two fell into bed together. When Luis Alcazar was murdered, Coleman found out from a feverish Skye that she was actually the killer, but paired up with her and A.J. Quartermaine to frame Brenda and to protect Skye. Luckily Skye proved to be innocent, and Coleman was soon free to pair up with Faith Rosco, who wanted to use him to get close to Sonny Corinthos. He remained in A.J.'s pocket, though, and was soon charged with taking incriminating photos of Sonny and Faith. He told Faith, who not only agreed, but offered to help him out!
Once Faith was out of the picture, Coleman hired on to Tracy Quartermaine, who wanted him to steal the treasure from The Courage on her behalf. Unfortunately, a fire at the hotel put a crimp in his plans, and Luke ended up with the treasure. Coleman next took a try at playing private investigator, and was instrumental in helping Carly find her father. Once they learned that her father was John Durant, a prosecutor famous for his vendetta against the mob, Coleman helped Carly conceal the truth from Sonny, lying about what kind of man her father really was. He then enjoyed a turn as Tracy Quartermaine's boy toy, throwing himself back into the mix of things when he agreed to take compromising photos of Nikolas and Emily so that Jax could try to use them to win back Courtney.
Coleman came close to getting himself in trouble when Emily and Nikolas were jumped at Jake's, but managed to diffuse the situation and, later, to diffuse an angry Sonny. Shortly after, he had to avoid trouble again when Frank and Lucas got into an argument at his bar. When Courtney died, a grieving Coleman attended her funeral to say goodbye to a young woman that he had always respected.
In 2007, Jake's was frequented by several members of the hospital staff, including Elizabeth Webber, Patrick Drake, and Robin Scorpio. They stopped by often after work and a friendship developed between Patrick and Coleman. The men discussed Patrick's on-again, off-again relationship with Robin and Coleman offered advice and free drinks when Patrick learned Robin was pregnant with his child. Eventually Patrick and Robin worked through their problems and made plans to be married. Patrick asked Coleman to be his best man and he accepted. He hosted a shower for the couple at Jake's and he stood beside Patrick on his wedding day until the ceremony was interrupted when Robin went into labor.
To perk up business at Jake's, Coleman added karaoke nights. The karaoke was a hit and Maxie Jones and Spinelli included karaoke in their non-wedding reception that was held at Jake's. Coleman used the occasion to flirt with Maxie's boss Kate Howard. The guests at the reception were surprised to see the fashion icon and editor of Crimson magazine Kate Howard intoxicated and enjoying the attention of Coleman. Regardless, they started an affair that night and they continued to see each other whenever Kate was in town.
Coleman was disappointed when he was called for jury duty in the murder of Claudia Zacchara. Claudia's former husband, Sonny Corinthos, was on trial and Coleman tried several times to be removed from the case. Kate encouraged Coleman to partake in his civic duty and made an illegal visit to his hotel room while he was sequestered. During the trial, Coleman repeatedly violated the rules he was supposed to abide by as a juror and was removed. The judge recognized that had been Coleman's intent all along and he jailed him until the trial was complete.
One of Coleman's fellow jurors was a doctor named Lisa Niles. She had dated Patrick in college and had taken a job at the hospital with the hopes of reuniting with him. Patrick confessed to Coleman that he had made a mistake and cheated on Robin once with Lisa. Coleman advised his friend not to tell Robin about his indiscretion. Eventually Robin learned about Patrick's infidelity and their marriage struggled. Coleman continued to listen and advise Patrick as he tried to fix his relationship with Robin.
In the spring of 2011, Kate ended her relationship with Coleman. He was disappointed with her decision and was hurt to see her in the arms of Sonny Corinthos again. Coleman used his new single status to flirt with Carly Corinthos Jacks, Alexis Davis, Diane Miller, and several other woman that visited Jake's.

Post a Comment

Share on Facebook

Tweet this

Submit Feedback