Bryce Henderson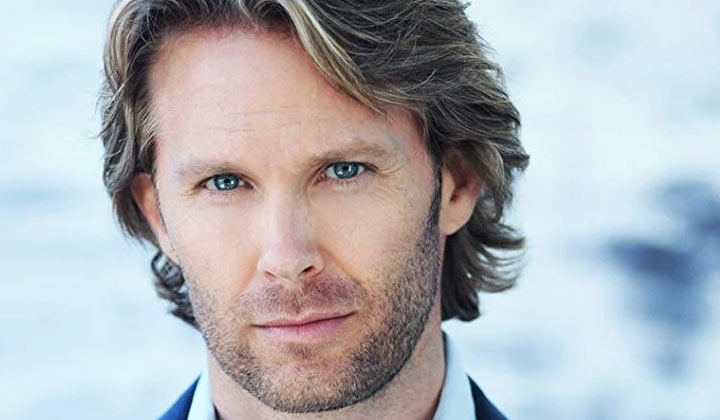 Brian Gross
Murdered; stabbed to death with a pen by his cell mate, serial killer Ryan Chamberlain
Hit man
Pentonville State Prison, 628 Fairfax Road, Port Charles, NY
Single/Never been married
None
None known
None known
None known
Attempted murder; stabbed Andre Maddox twice in the stomach [revealed on Sep 4, 2019]
Hired by Peter August to kill Andre Maddox [revealed Sep 10, 2019]
Impersonated a police officer [Sep 19-20, 2019]
Helped Shiloh escape police custody [Sep 20, 2019]
Falsely accused Sam McCall of hiring him to aid and abet Shiloh [Oct 10, 2019; revealed truth to Jason Morgan Oct 18, 2019]
Overpowered and knocked unconscious by David Henry "Shiloh" Archer during a prison escape [Sep 20, 2019]
Bryce Henderson was a hired gun who had been contracted by Peter August to kill Dr. Andre Maddox. Bryce posed as a driver when he picked Andre up from the airport. A short time later, Bryce pulled the car into an alley then attacked the doctor, but Andre managed to escape the attack and make his way to General Hospital where he collapsed.
Peter was furious that Bryce had failed to kill the doctor, but he gave Bryce another job. Peter asked Bryce to pose as a police officer to help cult leader Shiloh escape from jail. Afterwards, Peter wanted Bryce to kill Shiloh. Everything went according to plan until Shiloh gained the upper hand during the escape. After Shiloh overpowered Bryce then stole Bryce's uniform, Shiloh took several people hostage aboard the Haunted Star.
Bryce was arrested for his role in the escape, but Peter August arranged for an accomplice to represent Bryce in court. At Peter's instructions, Bryce accused Sam McCall of hiring him to facilitate Shiloh's escape. Sam had killed Shiloh in defense of Jason Morgan, so the accusation had been damaging. Sam was arrested by the FBI then sent to Pentonville to await trial.
Bryce had agreed to cooperate with the FBI until Jason had paid Bryce a visit. Jason had persuaded Bryce to turn against Peter, but tragedy struck when Bryce returned to his jail cell. Bryce's cell mate was serial killer Ryan Chamberlain. Bryce noticed a magazine cover featuring Ava Jerome hanging on the wall, and he made a few crude remarks about looking Ava up when he got out of jail unaware that Ryan was obsessed with Ava.
Ryan attacked Bryce with a pen. Bryce succumbed to his wounds before help arrived.

Post a Comment

Share on Facebook

Tweet this

Submit Feedback