Hugh Hughes
Deceased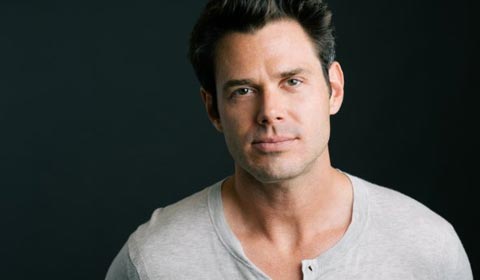 Josh Casaubon
Born on December 26, 1979
Died in late September of 2006
Victim of a multi-car accident on the highway
Temporary District Attorney for Llantano County
Assistant District Attorney for Llantano County
Llanview
Single
None
Spencer Truman (biological father)
Paige Miller (biological mother)
Ned Truman (biological paternal grandfather)
Emma Bradley (biological paternal grandmother; deceased)
David Vickers (biological half-uncle)
* Hugh was adopted as a baby by Mr. and Mrs. Hughes.
None
Giselle
Marcie Walsh (dated)
Copied Marcie Walsh's private journal onto a disk then uploaded it as a web log [September 15, 2005]
Hugh came to Llanview as the new Assistant District Attorney, working closely with both the district attorney's office and the police. Not long after he arrived, Hugh was out with one of the many leggy models he often had on his arm when he ran into Marcie Walsh, who was being ridiculed by other writers after The Killing Club debacle, and gave up his evening to take the drunken Marcie home, where she then threw up on his shoes. This began an unusual friendship between the playboy Hugh and writer Marcie, much to the annoyance of her ex-boyfriend Michael. Hugh realized that Marcie had started writing again to herself, but was afraid to share it with the world, so he secretly copied her writings onto a disk and shopped it around for her, which got her back into writing again when it was accepted, and luckily Marcie wasn't too angry. It wasn't long before the friendship turned into something more, and Hugh and Marcie went on their first official date.
Hugh and Marcie didn't last long, as she resumed her relationship with Michael, and Hugh was thrown into the seat of being the temporary district attorney after Nora's hospitalization. His first big case was the Todd Manning trial, where Hugh was determined to see Todd pay for his crimes, in part because he himself had been adopted and he couldn't rationalize to himself why anyone would want to kill a child. His belief in Todd's guilt never wavered, and he felt that justice was truly served when Todd was convicted. When it was discovered that Todd was truly innocent, Hugh immediately apologized to him for having been the one to put him in prison, even though he was only leading the trail of the evidence.
After exonerating Todd, Hugh concentrated on his friendship with Kelly Buchanan, and on bringing down Spencer Truman. He was shocked when Paige Miller went to him and confessed that she and Spencer were his biological parents. He remained determined to bring Spencer down, and joined with Bo and John, using his recent paternity to manipulate him. Hugh was just beginning to accept the information about his parentage when he was involved in a vehicle accident. For weeks it was believed that Hugh had survived the accident, but it was revealed that the bandaged man in the hospital believed to be Hugh was actually John McBain, and Hugh was buried in John's grave.

Post a Comment

Share on Facebook

Tweet this

Submit Feedback