Here at Soap Central, we're fortunate enough to have plenty of opportunity to interview daytime stars from General Hospital, Days of our Lives, The Bold and the Beautiful, The Young and the Restless, and all the soaps from the genre's past. We hear many juicy tidbits about the actors' work lives, personal lives, and everything else in between -- so much that not everything fits into the final feature articles. But lucky for you, we're sharing some of the fun (and at times inspirational and controversial) tidbits some of daytime's biggest stars have divulged to us.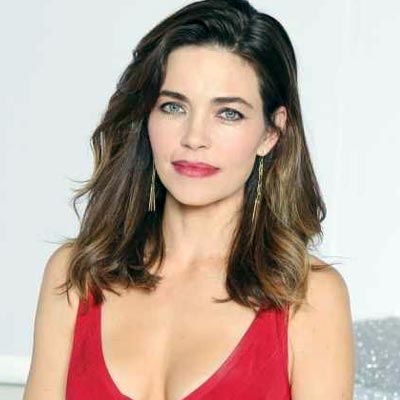 Amelia Heinle
(Victoria Newman, The Young and the Restless)
Like many soap opera characters, Amelia Heinle's Victoria has had her fair share of experience with kids. There was Eve, the daughter she had with Cole that died shortly after birth; Delia, the stepdaughter she helped Billy raise until the girl's death in 2013; Reed, whom she shares with J.T.; Lucy, the adopted child she had to give back; Johnny, the adopted child who belongs to Billy and Chelsea; and Katie, whom she shares with Billy. And that's not even including the two miscarriages Victoria has had! With all those kids in her work life, it's a good thing Heinle doesn't mind sharing the screen with tiny tots.
"I actually really like it," the actress shares of acting with infants and children. "There's a time constraint with the kids, because they're so little, they get like 20 minutes on set per day that they can have, so it can be a little bit stressful trying to get it all done before they can't work anymore. But other than that, I have three kids [at home], so I've pretty much been thrown up on and spit up on and dealt with all of that kind of stuff."
In fact, she's so easy-going with young costars that she's known as a bit of a baby whisperer at Y&R. "They were actually calling me the child wrangler on set. I was like, 'Oh, I am? Thanks. I'll take that as a compliment!'" she says with a laugh. "My babies on the soap are so cute... I love my show kids more than anything -- well, not my real kids! But I feel so close to them. They're my little babies, too."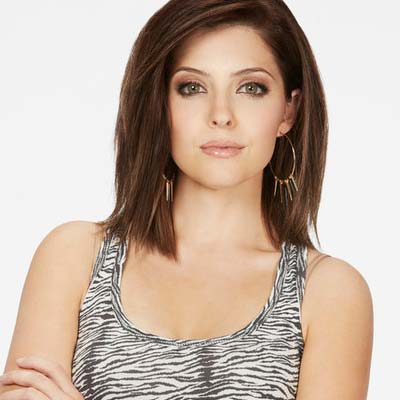 Jen Lilley
(Theresa Donovan, Days of our Lives)
Days of our Lives' Jen Lilley (Theresa Donovan) will soon be departing the canvas, and Shane and Kimberly's daughter isn't the only thing she'll be taking away from the NBC soap. Believe it or not, the actress has a habit of singing in the hallways -- without even realizing it.
"[Christopher Sean, Paul Narita] is actually one of the people that kind of put the nail in and solidified the fact that I was going to start singing again, because he was always so encouraging," she shares. "He would always ask me to sing for him. He was like, 'Oh, I heard you singing.' And I was like, 'Um, when did you hear me singing?!' And he was like, 'Oh, you were walking down the hall and you didn't know I was there,' and I was like, 'Oh, that's awkward!'"
But apparently, thoughtlessly singing is a habit Lilley has had her whole life. "My parents, they always called me their songbird, because I still do it to this day, and I don't realize I'm doing it until I start consciously thinking about it, but every time I walk to my car, and when I walk from my car to my front door, I sing, and I've done that my whole life," she says. "So my parents used to always say, 'We always knew when you were home, because it would be 1:00 in the morning, and you'd be singing at the door!' And they said, 'Even if you were trying to sneak in, we knew you were home, because we heard you singing.' So, yeah, I do. I walk around singing and don't realize I'm doing it."
Funny enough, however, there's one place the actress doesn't sing: "I do not sing in the shower!" she declares. "I know it's weird, and I don't know why. Maybe in the shower, I'm just trying to process all of things I need to get done. I start making a mental list of what I need to do first to get out the door the fastest, because I love to sleep!"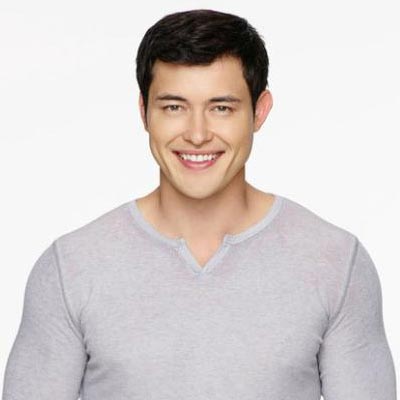 Christopher Sean
(Paul Narita, Days of our Lives)
Christopher Sean has won over DAYS fans with his portrayal of John's son, Paul Narita, but he was thisclose to playing an Australian on The Bold and the Beautiful years before he landed in Salem.
"I would say, if you research every great actor, it has taken them, from their first role as waiter or guy with baseball, or whatever, you know, their first gig listed on IMDb, it takes them seven or eight years to get a contract role," he says, explaining that his first official acting role listed on IMDb is a job at B&B opposite Kim Matula (ex-Hope Logan) and Drew Tyler Bell (ex-Thomas Forrester) back in 2010. "It was this gorgeous lady, the actress, and I was the waiter in a tuxedo, and I was giving her a glass of Champagne, and she says, 'Thank you,' and I said, 'My pleasure ma'am,' and that was it, and I walked away. But the whole time, I kept contemplating, 'Should I do it in an Australian accent?!'"
Thankfully, he kept the line simple, and it remains a special moment in his career. "I got on there and I was like, 'Oh, my God, this is happening. I'm becoming an actor! Oh, my God!'" he recalls with a laugh. "I was so nervous and excited. And then it got to the point, years later, I'm on set for the first time at DAYS, and right before they called action, I was like, 'Oh, my God, I'm an actor. This is happening!' So just the same excitement, the same nerves, and the same surrealism that the dream is coming true."
EVEN MORE ROUGH CUTS: Read out first edition of Rough Cuts featuring Bryan Dattilo, Cady McClain, and Daniel Goddard
What do you think about some of the tidbits Heinle, Lilley, and Sean shared with us? Would you like working with children? Do you have any strange habits? And can you imagine Sean as part of the B&B cast? We want to hear from you -- and there are many ways you can share your thoughts.