To some, success is a fancy car, a big house, and money in the bank. To others, it's close friends, a big family, and health. But how do some of your favorite soap opera stars from shows like General Hospital, The Young and the Restless, The Bold and the Beautiful, and Days of our Lives define success? Get ready to be inspired, because you're about to find out.
soapcentral.com: How would you define success?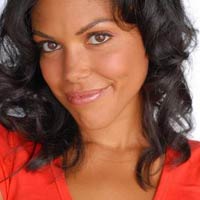 Karla Mosley
(Maya Avant, B&B)
"I think for me, being comfortable in my own skins feels successful. Life is going to go up and down. Even if you're Brad Pitt and Angelina Jolie and making crazy amounts of movies and raising kids and saving the world and being gorgeous and what other amazing superpowers they have, there are still going to be moments that are hard. You're going to lose a relative, or you're not going to be able to do a project that you worked really hard to do, or who knows. And so I think in those moments, having the tools to really just stay close to who I am and my core values, that feels like success to me. Especially young people: you can feel really kind of at the whim of the world and kind of tossed around and away from yourself, particularly in show business that is constantly about putting out, putting out, putting out, and showing a certain state to society. Having that sense of self is something that can never be taken away."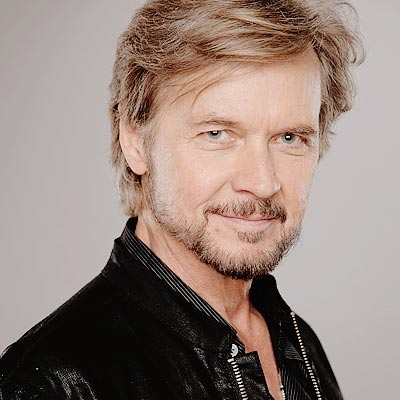 Stephen Nichols
(Steven "Patch" Johnson, DAYS)
"To be able to support my family all these years, put three kids in college, and I have two grandbaby boys now, and I can't wait to buy them things and send them to college. I mean, it's been a dream of mine to have a family and take care of them. And that's what [my career has given me]. Family is the most valuable thing to me."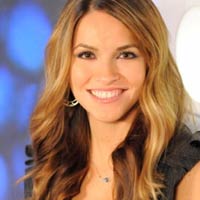 Chrishell Stause
(Bethany Bryant, Y&R; ex-Jordan Ridgeway, DAYS; ex-Amanda Dillon, AMC)
"How would I answer that? How about, what brand of shoes am I wearing?! When times are good, they're probably nicer! [Laughs] No, I'm kidding. There are so many ways to define success, and in L.A., you have to really remember that it's not about your résumé and it's not about who you know, even though that's what people might think. You really have to be centered around good people and people with good values. And you have to know that success is really when you have a circle of friends and loved ones in your life who mean so much to you. Honestly, I gave you the silly answer at first, but to me, success is having that circle of friends you know you'd do anything for, and they'd do anything for you, and you just feel safe and secure. Maybe you're down on hard times, and they're still your friends, or you're on the biggest show in the world, and they're still your friends. That's how I would define it."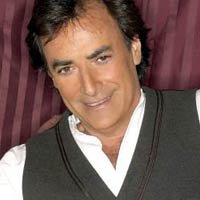 Thaao Penghlis
(Andre DiMera, DAYS)
"My ambition when I came to this country was to go beyond my parents, and I did everything because of them. I succeeded. I sent them overseas, I brought them to America, I went home to Australia, and I hosted a national talk show that brought great pride to my father who thought I was going to bring embarrassment to the family. My mother always believed in me, but sometimes she doubted, because she was a distance away. And when they made their transition [to the afterlife], the hardest thing I had to learn was that I had to do it for myself. And that's not easy, because it means you weren't feeding your inner self all those years, you were doing it for others. So the success for me, and what I regard as success, is when you come to the path of where you suddenly see there's nobody else in front of you except yourself, and you have to face that. And when you face that, and you can smile about it, that to me is great success. To me, it means you have come full circle, and you have arrived."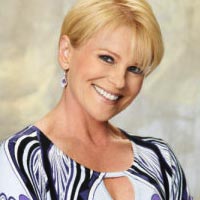 Judi Evans
(Adrienne Kiriakis, DAYS; ex-Paulina Carlino, Another World)
"The kind of life you lead and the people that you touch. After you're gone, that you affected people in a positive way. To me, that's what true success is: What you've given to other people."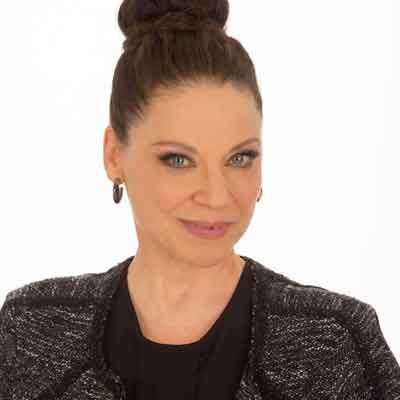 Kathleen Gati
(Dr. Liesl Obrecht, GH)
"When I get a message [from a fan] that says, 'I had a really hard day,' or 'I'm going through a hard time,' and 'Your performance made me laugh or smile,' that makes it all worthwhile. Because when you uplift somebody from their sadness or their pain and just make them forget it for two seconds, that's gold for me. I always say, as an actor, we are tour guides for people's emotions, and we take them on little trips for a few minutes or an hour and make them forget about challenges, the problems, the health issues, the family, the financial struggles, whatever it is, just for that hour or half hour, and if they're happy? It is joy. I think that's my goal, to entertain people and make them laugh or cry or hate me -- I don't care. But to make them forget about what they're going through, that's worth all the hard work and the years of studying. It just puts it all into perspective and makes it worth it."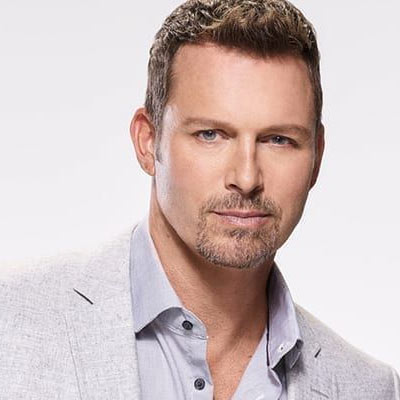 Eric Martsolf
(Brady Black, DAYS)
"Success for me is very multilayered. It's a combination between having a successful relationship, having financial freedom, and finding the ability to be happy on a daily basis. And I think the common misconception is a better job or more money will bring happiness, and that is simply not the truth. I think you have to be happy before these things come. Success changes as you get a little older, too. The things you thought would make you happy when you were younger are just not the priorities anymore. Success to me is coming home and having my kids come up and grab me and say, 'We missed you.' That means I'm a success in that sense. Or... if you have your peers around you saying good things about you and wanting to work with you, then you're a success. So success for me is like a multi-layered bean dip. It's got a lot of layers."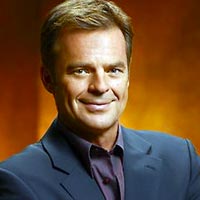 Wally Kurth
(Ned Ashton, GH; Justin Kiriakis, DAYS)
"I think success is someone who has the courage to look at themselves in the mirror and realize who they are and turn around and fearlessly present that image and that reality to the world and be proud of it and relish it, honor it, and love it. I think America is obsessed with high achievement: how much money you have, how big is your house, what kind of car do you drive. That's achievement, but that's not success."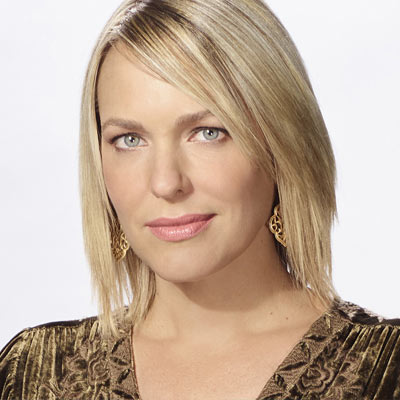 Arianne Zucker
(Nicole Walker, DAYS)
"I think success is in your heart. I don't necessarily think success is about a bank account, because people reach success on different levels. Success can be having a beautiful family and dinner on the table every night and love in the house. I find that to be success as well. But if you can have both, where you find it on a business level, as well, and you're always willing to grow and learn from people around you no matter how old you are, that's success. I feel like I've regressed as I've gotten older in a way that I'm more open now to learn than I have been since I can remember. And I feel like that's success. A lot of growth. And you see a lot of good things happen when you're open and willing to succeed. You have to be open."
Melissa Claire Egan
(Chelsea Newman, Y&R; ex-Annie Chandler, All My Children)
"I would say being happy and being nice to people. Being a good person is a huge part of success, treating others how you want to be treated. And just being happy with yourself and your life and your family and friends. I think that's what success is to me. There's this really good quote by Will Rogers that says something like live in such a way that you would not be ashamed to sell your parrot to the town gossip. And I thought that was such a great quote. Live in a way that you're good to people and have a good reputation."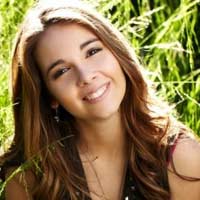 Haley Pullos
(Molly Lansing Davis, GH)
"I think I would really consider myself successful when I've impacted the lives of others and used my visibility to improve the world."
Christopher Sean
(Paul Narita, DAYS)
"Success is in the eye of the beholder. You could be working at Target, at Starbucks, at McDonald's, and be successful, because you're happy in life. Truth be told, as long as you love yourself and love your choices in life, you're successful."
How do YOU define success? Did any of the stars' answers excite, surprise, or inspire you? We want to hear from you -- and there are many ways you can share your thoughts.