We weren't able share these tidbits from former The Young and the Restless and All My Children star Cady McClain (ex-Kelly Andrews; ex-Dixie Cooney) and Days of our Lives stars Alison Sweeney (ex-Sami Brady) and John-Paul Lavoisier (Philip Kiriakis) when they were first revealed to us, but we're thrilled to be able to give you all the details now in Soap Central's continuing feature Rough Cuts, where we share interesting stories the stars of daytime have divulged to us in recent months.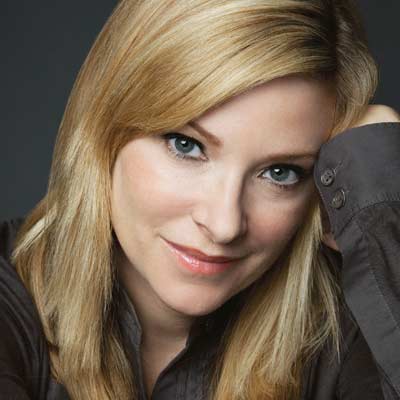 Cady McClain
(ex-Kelly Andrews, Y&R; ex-Dixie Cooney, AMC; ex-Rosanna Cabot, As the World Turns)
It's been a little over two years since Cady McClain released her very personal memoir, Murdering My Youth, which tells her story of having suffered sexual abuse. At the time of its release, the actress felt proud to have made her painful history public. But does she still feel the same now that thousands of readers know such intimate details about her life?
"Yes, absolutely," McClain shares, explaining that one of the main reasons she released the book was to help other people who've had similar experiences. "The point was [to put my memories] in a context so that other people could relate, perhaps, or find their own memories that they feel shame about and know that they don't have to be alone with that feeling. That's what I think makes a lot of people sick, this feeling that they have to lie or hide the truth about something that they experienced. And that was really the great win for me. And even now, people are still reading the book and writing to me on Facebook and Twitter or private messaging, telling me about their experiences and that the book helped them, and that really makes me feel like I did a good thing. I'm proud of that."
And two and half years after its release, Murdering My Youth is still changing lives. McClain recently offered up a signed copy with all proceeds going toward supporting her current project, Seeing Is Believing: Women Direct, a documentary meant to encourage and shed light on women who sit in the director's chair. For more information about the documentary, check out the project's IndieGoGo page here.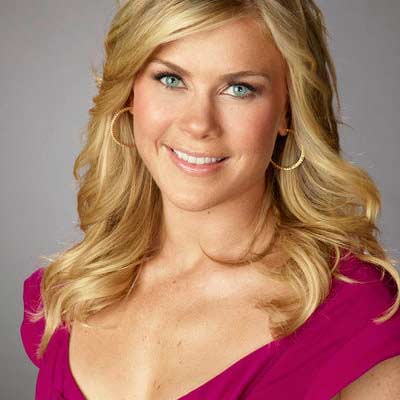 Alison Sweeney
(ex-Sami Brady, DAYS)
Alison Sweeney has made a name for herself in the world of fitness, but just because she graces the covers of magazines and consistently shares healthy eating tips doesn't mean she skimps out during the holidays.
"My mom's red velvet cake is always a favorite and a splurge for me, particularly during the holidays," she shares with Soap Central of her favorite indulgence.
So how does Sweeney manage to nosh down on cake without feeling guilty?
"I'm a fan of making healthier versions of traditional dishes," she says of step number one.
As for step number two? She remains thankful for the time off during the holiday break.
"I love that I have more time to work out so I can enjoy the treats!"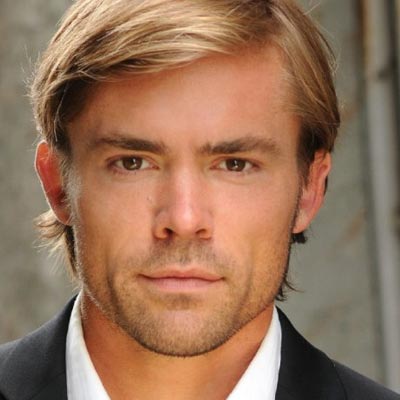 John-Paul Lavoisier
(Philip Kiriakis, DAYS; ex-Rex Balsom, One Life to Live)
For all the fans endlessly searching for John-Paul Lavoisier on social media, forget about it.
"I'm not on it. It makes me uncomfortable," the actor states matter-of-factly. "It's not that I'm so against it, but it genuinely makes me uncomfortable. I feel weird posting a photo to strangers."
Of course, his horrific experience with online dating probably didn't help.
"I tried to do these online dating websites, and you get cat fished all the time, and you see fake people and crazy people, and it's just a scary thing," he shares. "I prefer one-on-one personal contact. And if I want someone to see a photo, I'll send a photo to the five buddies I'd want to see it, you know? The idea of logging on to a public website, a public place, eh. I know you can control it, because you control what you put up there, but it's weird to me that a million people, or however many people, would be looking at a cupcake that I ate. It's just weird! [Laughs] I don't get it. People are posting pictures of food and sunsets, and I'm like, 'Yeah, I got it. It's food. Unless I'm eating it, I don't care!'"
Do you share Lavoisier's opinion about social media? Which holiday foods are your favorites to splurge on? And what do think about McClain being brave enough to share her painful experiences with fans? We want to hear from you -- and there are many ways you can share your thoughts.