Moses Dupre Winters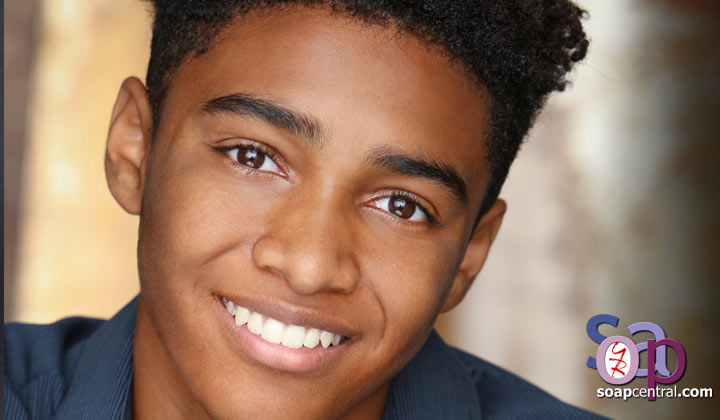 Zion Collins
Phoenix Collins
Dax Randall
Born Oct 11, 2011
Returned to Genoa City April 1, 2021 at 16 years old
Intern at Hamilton-Winters, Music Division
Former student intern at Genoa City Memorial
Student at Walnut Grove Academy
Lakeview Towers penthouse B at 1500 Market Street with Devon
Single
Neil Winters (father; deceased)
Devon Hamilton (brother by adoption)
Lily Winters (sister by Devonís adoption)
Maternal grandmother's name unknown
Moses Dupre (maternal grandfather; deceased)
Lucinda Winters (paternal grandmother, deceased)
Paternal grandfather name unknown
Malcolm Winters (uncle)
Matilda "Mattie" Ashby (cousin)
Charlie Ashby (cousin)
Dominic Phillip Newman Abbott Chancellor (cousin; son of Abby and Chance with sperm donation of Devon)
Dr Nathan Hastings (second cousin)
Faith Newman (dated; kissed)
None known
In July 2010, Sofia Dupre arrived in Genoa City from Europe and revealed that she was Tucker McCall's "right hand." Neil Winters took an instant dislike to her, only to find out that she was his brother Malcolm's mystery fiancť. But Sofia got involved in some trouble while working for Tucker, causing a death. Malcolm felt betrayed that she had not told him what was going on. Malcolm and Sofia canceled their wedding. Neil and Sofia commiserated and ended up having sex on Neil's sofa. Malcolm showed up afterward, ready to forgive Sofia for lying to him. Malcolm and Sofia made up and were married with Neil as best man. While on their honeymoon, Malcolm found a pregnancy test kit in Sofia's bag. He pushed her to take the test, the results were positive. Malcolm found out that Sofia didnít know if her baby boy was Malcolm's or Neilís so they separated.
Sofia went into labor and Malcolm took her to the hospital where she delivered a baby boy whom she named Moses, after Sofia's father. The long-awaited paternity test revealed that Neil finally had a son of his own. Later Malcolm presented Sofia with divorce papers, which she regretfully signed. Malcolm said goodbye to only Phyllis, and boarded a plane for Guam. Neil brought Sophia and their son, Moses, home to live with him the next morning.
Moses Dupre Winters was christened with Tucker McCall and Olivia Hastings as godparents. Afterward, Neil asked Sofia to marry him. She thought it was a bad idea since she knew it was for convenience, not love, but later after discussing it with Olivia, Sofia changed her mind since she did love Neil. Devon, Lily, and Cane with the twins spent Thanksgiving at Neil's, where he and Sofia announced their engagement. A week before Christmas, Reverend Fulton called to say goodbye to Sofia and Neil because he was leaving their parish, which caused an impromptu wedding.
Sofia still worked for Tucker, and deception and underhandedness had always been part of her job. Neil became disenchanted with Sofia's integrity, Neil admitted to Sofia that he had feelings for Harmony, and Sofia was heartbroken. After Harmony and Tucker were caught in bed together by his wife Ashley, Sofia told Harmony she hadn't changed a bit, and to stay away from Neil. It wasn't long before Sofia realized that Neil would never love her, so she filed for divorce. Sofia was offered her dream job in New York City, but after Neil warned her that she would not be taking their son or face a custody battle, she declined the job. After seven-year-old Delia Abbott's tragic death by a hit and run driver, Neil called Sofia to talk to his son Moses and agreed to let her take Moses to New York City.
Seven years later Neil tragically died of a stroke in his sleep. Everyone in Genoa City whose life Neil had touched was saddened and shocked by the news of his death. Family and friends gathered for Neil's funeral in tears, where his foster daughter Ana sang "Amazing Grace". They shared remembrances and stories of how Neil had touched their lives and made them better. Sofia was there with their young son Moses.
Two years later Sofia allowed Moses, now 16, to finish high school at Walnut Grove in Genoa City to fast tract to med school with Dr. Nate Hastings as his mentor. They decided he would live with Neilís adopted son, Devon Hamilton.
While lying in her hospital bed following a truck accident, Faith was visited by Moses who was working at the hospital with Nate as a student intern. He was exactly what Faith needed, a fun friend who cared and made her happy after being unmercifully bullied for months. She too was attending Walnut Grove and once she was well and returned to school, Moses came to her rescue whenever the bullies struck. They eventually realized it was more than a friendship. They began dating and kissed. Moses and Faith had their first real date at Top of the Tower private dining room as a surprise. He even helped her with her homework so she could go. Moses was a great boyfriend, arranging surprises for Faith including attending a Tigirlily concert (Faithís favorite group). Moses arranged with Devon for Faith to meet them at Crimson Lights and to watch the concert from backstage. Her family fully approved as his father Neil had been a family friend. Months later Moses broke it to Sofia that he decided against med school and was more interested in an internship with his fatherís company Hamilton-Winters. Sofia understood and allowed him to stay.

Post a Comment

Share on Facebook

Tweet this

Submit Feedback