DAN J KROLL
Dan is the founder of Soap Central and the host of the weekly soap opera entertainment radio show, Soap Central Live. His "must see" soap is All My Children, but his work on Soap Central has given him an appreciation for all of the soaps; he watches each soap on a regular basis. Dan started Soap Central as part of his personal home page in 1995. Dan has appeared as an extra on As the World Turns and as a soap expert on the SOAPnet reality-ish program, Relative Madness.
Note from Dan: It seems that if I pick someone to win, it's the Emmy kiss of death. It's hard to know what voters look for when they cast their Emmy ballots. So I've opted to pick who I think the Emmy voters will select, and then I offer my own rankings that reflect how I would have voted. I feel like the Emmys should still be in Vegas, because many of these categories are a total crap shoot.
▸ Skip ahead to Dan's picks for Drama Series
▸ Skip ahead to Dan's picks for Lead and Actress
▸ Skip ahead to Dan's picks for Supporting Actor and Actress
▸ Skip ahead to Dan's picks for Younger Actor and Actress
▸ Skip ahead to Dan's picks for Writing and Directing Teams
---
Previous Predictions
See Dan's predictions from past years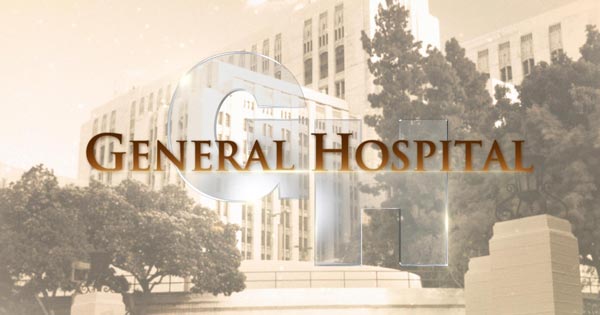 OUTSTANDING DRAMA SERIES


General Hospital

I feel like a mean, old ogre for saying this, but I was underwhelmed by some of the episode selections submitted in this category this year.
Whereas I thought The Bold and the Beautiful would naturally select Stephanie Forrester's death as one of its Drama Series episodes -- it was used in almost every other category, as you'll see later in my predictions -- the show did something a little sneaky: they selected two consecutive episodes from just before Stephanie passed away. I call it sneaky, because for anyone who may have judged other categories, these two episodes set up the backstory for the amazing scenes between Susan Flannery and Katherine Kelly Lang.
But enough about what wasn't submitted. I thought that the farewell scenes between Stephanie and her family were very well done. The two episodes were easy to follow, and with one storyline, there wasn't a need for viewers to try to figure out what was going on. There were tender moments, and there was a musical performance by Celtic Woman. For me, it was powerful to see Stephanie's loved one falling apart when, at times, it appeared that Stephanie was serene and almost happy. There were also moments when Stephanie was obviously trying to fight back tears, and those were equally moving. The episodes featured almost the entire cast -- and even some non-contract players -- and everyone brought their "A" game.
Days of our Lives wisely submitted its big DAYSaster episode, which featured the town being leveled by an underground explosion. This was an incredibly ambitious episode, and the visual effects were great. The only minor negative on this episode is that after the initial excitement, there were some periods of less excitement that made the episode feel long.
For its second episode, the selection was a little puzzling to me. The bulk of the episode involved Daniel confronting Nicole about when her unborn baby had really died. Was it, as Nicole insisted, after she was pushed down a flight of stairs, or had it been before that. These scenes were strong -- and earned Ari Zucker a Supporting Actress nomination (you'll read my thoughts on that later in the predictions), but some of the scenes just ended up being distracting from what I believe was the storyline the show wanted voters to focus on. There were some really tender moments between Hope and Marlena, and Marlena and Sami. It's smart to use faces that voters will recognize. The icy confrontation between John and Kristen was also entertaining. I just feel that after the rush of excitement from the first episode, that this second episode may have left voters wanting something a little more than what this episode brought.
General Hospital went in the other direction. GH started with an outrageously soapy storyline involving two women giving birth at the same time during a rainstorm. One of the babies lived, and one didn't. The episode did not show what happened after that, but most soap viewers would be able to figure out that a baby swap was coming down the pike. The episode featured some great conversation between Luke and Lulu, and moments of hilarity as Heather, dressed like the Gorton's fisherman, wheeled around Anthony Zacchara's dead body in a wheelbarrow.
GH's second episode was the explosive, action-packed episode. I wonder if having this play second on the reel leaves voters with a "Wow!" as opposed to DAYS, which started with the "Wow!" and ended with a less intense episode. Either way, this episode was shot almost entirely on location, which to me ups the ante. There were so many things going on that were not typical soap story (e.g., baby swapping), and the episode has held up. I enjoyed it just as much this time around as I did when it first aired.
One Life to Live may be the sentimental selection, but I said that about AMC last year, and it got me nowhere. The episodes selected -- the final two broadcast by ABC -- were the best of what OLTL had to choose from. After all, they only aired nine episodes in 2012. I think that if voters "get" what the show was doing with its Fraternity Row cancellation storyline, they may vote for OLTL to win because that storyline is something that really resonates with the daytime community. Of course, some of the impact may have been lost because One Life to Live (and All My Children) are now back in production.
I thought that the first episode offered more emotional payout for non-viewers. Viki's speech about why soaps (and their fans) are important was moving and spot-on. There was truly real emotion shown because these were some of the last scenes taped. As a fan, I loved it; as a voter, I'm somewhat torn.
The Young and the Restless took a risk with their submissions, and I don't know how it will pay off. Choosing two consecutive episodes was smart because it allowed for voters to get a better understanding of what was going on. The first episode offered humor (Victor's memorial service), while the second episode offered soap drama (Victor wasn't really dead and went after the people who didn't help him in his time of need). I thought that this reel was a solid showing of what soaps can do -- comedy, suspense, drama, and revenge -- and this may have been good enough in any other year, but this year, I think it will fall just short of allowing Y&R to take home the top prize, in spite of being the most-nominated soap.

Who I'd like to win: One Life to Live
Who will win: General Hospital (or The Bold and the Beautiful)
My final rankings: The Bold and the Beautiful, One Life to Live, General Hospital, Days of our Lives, The Young and the Restless
---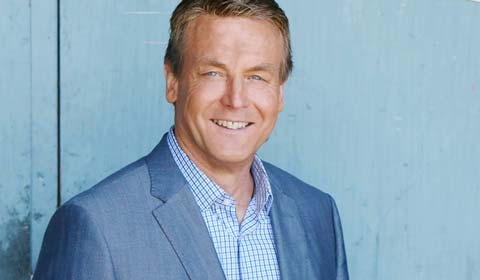 OUTSTANDING LEAD ACTOR
Doug Davidson
Paul Williams
It was a very interesting year for Emmy submissions. I don't recall a past year where so many nominees submitted the same episode as someone else. Three of the four nominees have never before won an Emmy, so it's a likely bet that this year will see a first-time winner.
Peter Bergman's Lead Actor reel is from the same episode as Supporting Actor nominee Billy J Miller. There was a wide range of emotions being shown in the clips -- anger, a sense of betrayal, and later pride. Strangely, none of those emotions made me feel anything. That's not entirely true. I felt sorry for Jack because everything that went on in the scene made him look like a jerk. Bergman has always been an accomplished actor, but I don't know if there was anything for voters to latch onto that would make them say, "Everyone else in this category has to beat this."
I knew that Doug Davidson had some great material in 2012, but sometimes episodes get mushed together in my mind, and I can't remember if a great moment took place in a single episode or over the course of several. That was the case here. Davidson pulled off defiance with an intensity that I haven't seen in a long time on the soaps. Characters can often be written as one-note, but you could see that Paul was all over the map after having killed his son. Yes, Ricky was a bad seed, but he was Paul's bad seed.
I'll be honest: I like Michael Muhney. I thought he was very smart to choose scenes opposite Melissa Claire Egan. The two have great on-screen chemistry (and Egan is a multiple Emmy nominee). I definitely could feel the frustration and anger in his performance. Who hasn't experienced being accused of something that you haven't done and then have the accuser not believe you no matter what you say? There were also scenes with Eric Braeden, Michelle Stafford, and Sharon Case, which allowed Muhney to show even more of Adam's layers -- from smartass to gallantry. This reel is aided by there being a direct correlation between the opening scenes and the ones that ended it.
Coming into the viewing, Jason Thompson was my odds-on favorite to win in this category. His heartbreaking portrayal of a man who had lost his wife was… so inspired. I'm told that I am cold and heartless because I am not openly weepy at some of these tearjerker stories. I believed that Thompson had lost a loved one, and it made my heart ache for him. It was raw and difficult to watch in some sense. My biggest concern is that the clip was very short, and I felt as though there wasn't enough of that material that I loved to sway over voters.
I think that this will be a close one, but I am giving a slight edge to Doug Davidson because he managed to carry those real emotions for a longer period of time.

Who I'd like to win: Jason Thompson
Who voters will pick: Doug Davidson
My final rankings: Doug Davidson, Jason Thompson, Michael Muhney, Peter Bergman
---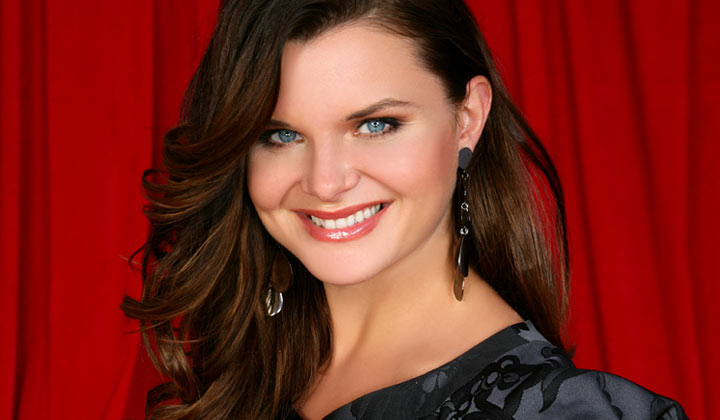 OUTSTANDING LEAD ACTRESS
Heather Tom
Katie Spencer
Cancer. Postpartum depression. Alzheimer's. This was not exactly a feel-good category. As was the case with the Lead Actor field, one of this year's Lead Actress nominees selected exactly the same clip as a Supporting Actress nominee.
Susan Flannery can do no wrong. If she has, I either turned a blind eye to it -- or just didn't see it. Susan couldn't pick me out of a crowd, but that doesn't matter much to me. I need to go back and look at my past predictions, but I am pretty sure that I pick her to win most of the times that she is nominated. This will more than likely be her final Daytime Emmy nomination, as Stephanie Forrester lost her battle with lung cancer, and Susan has retired from acting. The episode submitted was Flannery's final B&B scene, and it was also submitted by Katherine Kelly Lang for her Supporting Actress reel. Does it help or hurt for the same scenes to be submitted by multiple performers? I have no idea because it rarely happens. Flannery didn't have to do a lot of "acting" in the sense of memorizing lines, but when Stephanie spoke, the delivery was on-point. I almost feel like Flannery was the supporting role in these scenes, but that's subjective, I suppose. What I do know is that Susan Flannery and Katherine Kelly Lang showed why Stephanie and Brooke are one of the greatest (non-romantic) couples in soap opera history.
Peggy McCay hasn't had what one might consider "Lead Actress" material in quite some time. Hollywood seems to do that a lot to actresses as they advance in years. Peggy's Emmy reel was relatively short, but it packed in a lot of emotion. At first, Caroline just seemed to fumble a name and a date, but as the scenes played out, it became evident that something wasn't quite right. It must be terrifying for someone to realize that they are losing control of their mental faculties -- and Peggy did a perfect job of displaying that fear.
Heather Tom has already won an Emmy in every Emmy category in which she has been eligible. Some performers might be inclined to set their acting on cruise control, but Heather has always found a way to step on the gas pedal just a little bit more. I remember the episodes that she chose from their airing on B&B, and I remember making notes that said they were Emmy-worthy. I have one big concern that might confuse voters: the incessant sound of a beating heart. If voters aren't familiar with backstory (and they are supposed to vote only on the scenes in the reel), they may have had no idea what the purpose was -- and it may have been seen as distracting. That aside, Katie's sort of coldness was riveting. It seems unfathomable that a mother wouldn't be fawning over their newborn baby -- so it made me want to watch all the more to try to figure out what Katie was going through (and to secretly root that she'd be able to shake it.)
I really, really wanted to see Michelle Stafford's Phyllis and Lauralee Bell's Christine get into a knockdown, drag-out catfight. Not because I condone violence, but because Michelle Stafford had me believing that Phyllis wanted to beat the stuffing out of Christine. Add to that a cockiness… a smugness, and this was something that felt very real to me. After all, Phyllis had just won in court over Christine. There is a reason that nearly every Y&R performer's Emmy reels this year featured Stafford in them somewhere: she's a phenomenal actress, and I think others can feed off of her energy.
I really am torn between Heather Tom and Susan Flannery -- and it's possible that if the votes are split, Peggy McCay could sneak in for the win. Of course, since I am not picking Susan to win, she'll probably win and hate me forever.

Who I'd like to win: Peggy McCay
Who voters will pick: Susan Flannery
My final rankings: Heather Tom, Susan Flannery, Peggy McCay, Michelle Stafford
CLICK FOR DAN'S PICKS FOR SUPPORTING ACTOR/ACTRESS
CLICK TO DAN'S PICKS FOR YOUNGER ACTOR/ACTRESS AND WRITING/DIRECTING