Nathaniel Marston (Eddie Silva) has recently been given an ACD, adjourned contemplation of dismissal, for the alleged assault of an ATM in Manhattan. This means that if he behaves himself for six months, with no problems or arrests, the complaint against him simply goes away.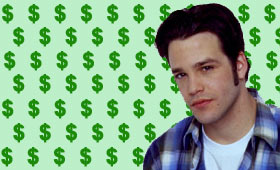 He was however, ordered to pay a $750 fine to Chase Manhattan Bank, the owner of the ATM machine in question. He also must attend six one-hour counseling sessions, one per week.
Marston, who has recently been let go from the show, will air last in mid-January, and is excited about his next career move. There's apparently no link between his departure from the show and his ATM mishap.