Ariel Aldrin Dixon Donovan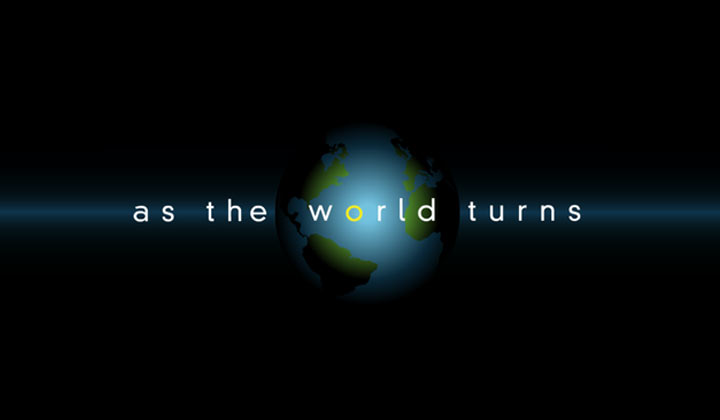 Judith Blazer
June 1982 to May 1984
Unknown; Burke Donovan left her a hefty sum in his will.
Former model at Fashions, Ltd
Last known address was in Sweden
Single/Widowed (Burke Donovan)
Burke Donovan (deceased)
John Dixon (divorced)
Greta Aldrin (mother)
James Stenbeck (brother; deceased)
David Allen Stenbeck (nephew; deceased)
Paul Ryan (nephew)
Jordan Sinclair (nephew)
Cabot Sinclair (great nephew)
Jennifer Ryan (great-niece; deceased)
Eliza Ryan (great-niece)

Dusty Donovan (stepson)
Armond Elliot (dated)
John Dixon(lovers)
Burke Donovan (lovers)
Brian McColl (lovers)
Gunnar St Clair (attempted seduction)
Brian McColl [lovers)
Falsely accused by John Dixon of planting stories to "Dolly Valentine" about them having an affair [Aug 1982]
Kept the truth of James's parentage a secret [Sep 1982 - Oct 1982]
Falsely accused by John of attempting to murder him [Oct 1982]
Stole some audiotapes of John's [Nov 4, 1982]
Stole blackmail money, $100,000, from James meant for John [Nov 7, 1982]
Illegally investigated Nicole Berrysea-Donovan's death [June 1983]
Lied, to Karen Haines Stenbeck, that she and Burke Donovan were lovers [Jul 1983]
Unintentionally poisoned Gunnar St. Clair [Oct 27, 1983]
Fraud, faked being a Christmas caroler so she could get inside the Stewart house for the Christmas Eve party [Dec 24, 1983]
The exotic Ariel Aldrin was welcomed into the home of James Stenbeck at the request of Ariel's mother, Greta, who worked as the Stenbeck family maid in Sweden. Later, Ariel moved to the apartment next to Dr. John Dixon and the two struck up a friendship. Soon, one of John's non-friends, Lisa Miller McColl, who was writing a gossip column under the pseudonym "Dolly Valentine," took great pleasure in manufacturing a romance between her nemesis John and Ariel. John accused Ariel of planting the item, but she denied it. When John invited Ariel to dinner, Ariel accepted, and she told John that American women were too aggressive, but European women, like herself, were "created to make their men happy." John was easily charmed by the beguiling Ariel and later, unable to control themselves, Ariel and John made love in the linen closet at Memorial. However, Ariel wanted more than a fling, she wanted the financial security that a marriage would bring. Ariel did everything she could to make John jealous.
Afraid of losing her, John went to purchase a diamond ring. Since real ones were too expensive for his taste, he bought a fake one. After Ariel made John promise to give her a big wedding, a house and travel, she agreed to be his wife. John told Ariel he wanted custody of his son, Andy, but this was not what she had in mind. When no one wanted to come to their wedding, John suggested they marry in Jamaica. Though John wanted his bride to get pregnant, her mind was on material things,. Later, when Ariel had her ring appraised, two appraisers verified that the diamond was a fake. Ariel vowed to make John pay. First, she went on a shopping spree, then purchased twenty acres of land and made plans to build tennis courts and a pool. Despite his anger, John was still attracted to Ariel, and after making love, she showed him the blueprints and told him the house would cost around a million dollars-- she'd already made the down payment. Later, John gave Ariel an ultimatum: no children, no house. Ariel agreed to have children, and John threw out her birth control pills. However, she quickly double crossed John by renewing her prescription.
Meanwhile, James, who detested John, continually harped on Ariel about keeping John out of his and his mistress, Dee Stewart's, business, Ariel couldn't help herself and started flirting with James and James returned the flirtation. Suddenly, Ariel's mother, Greta, called and ordered James to send Ariel home. She then ordered Ariel to stay away from James and gave her the reason--he was her brother! It seemed that Greta, who was the Stenbeck maid, wanted her son to have a better life and switched her newborn son with that of the Stenbeck baby and placed that child in an orphanage. Although Greta didn't want James to know, Ariel couldn't resist and spilled all to her newfound brother. Suddenly, James realized that Gunnar St. Clair, the man James's wife was falling in love with, was the true Stenbeck heir. What neither James nor Ariel realized was that John had unintentionally audio taped the whole conversation. With glee, John pasted cut-out letters to form the question, "When is a Stenbeck not a Stenbeck?" James suspected John, but Ariel was sure John had no idea that James was not a Stenbeck. Later, Ariel heard John listening to the tapes and realized that it was John who was behind the blackmail and the notes. The first installment of James's blackmail money, $100,000, was missing, and Ariel didn't deny stealing it. John handed her the divorce papers and told her she could consider the money her settlement.
Not long after, horse trainer Burke Donovan and his teenage son, Dusty, arrived in Oakdale. Noticing his animosity toward Gunnar, Ariel investigated and began to suspect that Gunnar was actually Dusty's biological father. It was then that Ariel realized Dusty could be the true Stenbeck heir and she talked James into hiring Burke as his horse trainer. Ariel found herself attracted to Burke, especially since his son might possibly be the heir to the Stenbeck fortune. Meanwhile, James's new wife, Karen Haines, was aroused when she saw how much time Ariel was spending with the new horse trainer. Ariel claimed that she and Burke had once been lovers, but now were just friends. Karen didn't buy this and asked Burke, who replied that he'd known Ariel for only three weeks. The relationship between Ariel and Burke eventually got hot and heavy, and, before long, the two agreed to marry. Unfortunately, Burke collapsed during the ceremony and was taken to the hospital but Ariel got him to agree to finish the wedding ceremony in the hospital. When Dusty admitted that he didn't want Ariel as a stepmother, Karen, wanting to stop the wedding, urged him to tell his father how he felt. The ceremony was well under way when Dusty arrived and voiced his objections.
Torn between his love for his son and his love for Ariel, Burke was forced to delay the wedding. Burke called Ariel and told her how much he loved her. A few days later, the Justice of the Peace contacted Ariel and explained that after reviewing the videotape of their first ceremony, Burke had indeed said, "I do," and, therefore, they were legally married. Ariel couldn't wait to tell Burke, while John finally persuaded Burke to tell Ariel and Dusty the truth about his illness. Burke told Dusty he had something important to tell him, but he wanted Ariel to be there, too. Thinking that his father was going to marry her again, Dusty ran away and hid out at Paul's. When Burke heard that Dusty had run away, he and Ariel decided to keep their marriage a secret. When Dusty returned, Ariel pleaded with him to stay for his father's sake. Burke collapsed and was rushed to Memorial where he died on New Year's Eve, 1983. Ariel blamed Gunnar for Burke's death and told him that Burke hated Gunnar for causing his wife's death. From the intensity of Ariel's reaction, it was clear to John and Karen that she truly loved Burke.
Later, Ariel informed a stunned James that Dusty was the true Stenbeck heir. Karen had custody but she was on the verge of divorcing James. Ariel told James he had better get her back at once! However, Karen was already on her way to getting a quickie divorce. In January 1984, James traced Karen and John (and Dusty) to the island of Hispanique and set out with Ariel to stop the divorce. By the time James and Ariel arrived, Karen and John were legally married. n search of an answer to Dusty's parentage, Gunnar hopped a plane to Hispanique as well. Now a series of events took place, where James became truly sinister. He convinced a doubtful Ariel to attempt to seduce Gunnar. James further told her to take Gunnar out to one of the native huts on the island to attempt the seduction. He then gave Ariel a vial of Keiko's poison and convinced her that it was a love potion she could give Gunnar to make him fall in love with her. As Ariel took Gunnar out to the native hut with a picnic for them and the vial of poison, Dusty was able to convince both Karen and John that he'd be alright on his own and for them to go ahead and enjoy their honeymoon. James then had Mr. Keiko pose as another man named Mr. Phillipe who gave Dusty a fake note from Gunnar asking Dusty to come to the same native hut that Ariel was poisoning Gunnar in. When Dusty arrived at the native hut, he saw Gunnar passed out and Ariel nowhere to be found. Dusty was disconcerted about Gunnar and stayed in the hut with him. James then proceeded to set fire to the native hut, stranding both Dusty and the passed out Gunnar in the burning hut! Luckily, Karen and John were able to save Dusty and Gunnar. Later, they met up with Ariel who seemed contrite. Ariel told Gunnar, Dusty, Karen and John that James was missing and she feared he was going to leave the island of Hispanique and head back to Oakdale to try to kill his ex-wife, Barbara.
In the end, Gunnar accidentally pushed James out of the open door that was meant for him. James seemingly fell to his death. Realizing that there wasn't much left for her in Oakdale, Ariel left for Europe to find herself another rich husband.

Post a Comment

Share on Facebook

Tweet this

Submit Feedback