Joyce Colman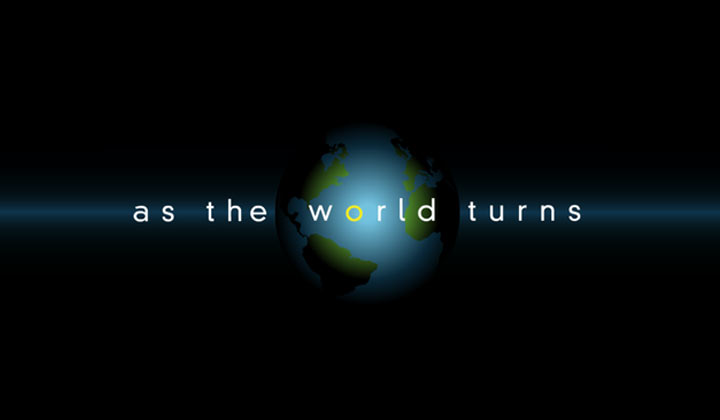 Barbara Rodell
Fall 1973 to July 6, 1979; February 14, 1980 to April 1981
Presumed deceased from July 6, 1979 to February 14, 1980, after she ran her car off a bridge
Former file clerk at Memorial Hospital
Unknown
Single/Divorced (Don Hughes)
Grant Colman (divorced)
Don Hughes (divorced)
None
Theodore Ryder Ellison/Hughes (son with Grant Colman)
Miscarried child (with Donald Hughes)
Miscarried child (with Ralph Mitchell)
Gregory Paget (lovers)
Ralph Mitchell (affair)
Forged her husband's name on a adoption paper [fall 1975]
Planned to murder Ralph Mitchell [1979]
Shot Don Hughes [Feb 14, 1979]
Kidnapped Teddy Ellison [Jun 15, 1979]
inadvertently caused Mary Ellison to fall from a balcony [Nov 5, 1980]
Stole prescription pads [1980]
Joyce Colman arrived in Oakdale to get her ex-husband back into her life. A deeply neurotic woman, she schemed to get break up Grant's relationship with Lisa Shea but only succeeded in alienating herself from him. Despite Joyce's manipulations, Grant agreed to help Joyce when she was accused of murdering a man with her car. Thankfully for Joyce, the death was ruled accidental. Despite her hope that Grant would fall in love with her again, he went on with his plans to marry Lisa. It was on their wedding day that Joyce dropped a major bombshell--after their divorce, she'd given birth to Grant's son and put him up for adoption! Upon investigating, Grant found they boy, Teddy, living in another town with his adoptive parents, Brian and Mary Ellison. Although Joyce initiated a custody battle for the boy in the hopes that Grant would marry her, Grant decided Teddy belonged with the Ellisons and helped them retain custody. After losing the case, a devastated Joyce attempted suicide and was sent to Memorial where she became attracted to her doctor, Bob Hughes. Unfortunately for Joyce, Bob rejected her advances.
Angry, Joyce decided get back at Bob and Grant by seducing Don Hughes, Bob's brother and Grant's partner. Using her charms to wrap him around her little finger, she convinced him to marry her, despite his family's warnings. However, Joyce wanted a better lifestyle than Don could provide and pressured her new husband into luxuries such as a bigger house and a membership at the country club. Unfortunately, she still wasn't satisfied and soon began having an affair with Don's friend, Ralph Mitchell and became pregnant. When Ralph refused to marry her, Joyce decided to pass the child off as Don's. Later, Joyce miscarried and used Don's guilt to hold on to her marriage. Unfortunately, Ralph didn't like seeing his friend hurt anymore and told Joyce that he was going to tell Don the whole truth. Desperate to keep the affair a secret, Joyce made a plan to kill Ralph but ended up shooting Don instead! Though she told everyone that she though Don was a burglar, Ralph suspected the truth and confronted her with it! At the same time, Don overheard and realized the kind of woman Joyce was. Confronted by Don, she tried to run off but was pinned between her car and the garage door and was hospitalized. After learning that Don was considering placing her in a sanitarium, Joyce kidnapped Teddy and told him goodbye. After returning him to Mary, she tried to flee town but her car went off a bridge and she was presumed dead.
Joyce, whose body was never found after her car went off a bridge, returned very much alive Valentine's Day 1980. She had heard that Donald and Mary were engaged, and she decided to free her husband legally, rather than have him continue to believe she was dead. Joyce told Donald her only reason for living was Teddy, and she swore she'd never tell the boy she was his natural mother. Donald was skeptical. Joyce went to the police station and turned herself in for shooting Don. She admitted she had meant to kill Ralph Mitchell, and she wanted to pay for what she'd done. Donald decided not to press charges. Grant told him it was extraordinary that Joyce stepped forward. This was the Joyce he knew and married in San Francisco. Joyce remembered how her father had walked out on the family, and her mother, blaming her for the desertion, put Joyce in a foster home. The only thing she had from her mother was a treasured glass unicorn. Joyce realized that she gave up Teddy because she grew up believing children destroyed marriages, and she feared Grant would leave her if he knew they had a son. Obsessed with Teddy, Joyce egged on Donald to convince Marry that she should let her see Teddy once in a while. Mary agreed to an occasional visit but soon realized Joyce was just as neurotic as ever and reversed her decision leaving Joyce devastated. Mary even went so far as to ban Joyce from Teddy's birthday party and she and Donald had a falling out over it. As Mary continued to turn Teddy against her, Joyce turned to Grant as the father of their child, asking him to set things straight. She gave Grant a letter for Teddy, but Mary ripped it up, and the two women had a knockdown, drag-out fight that ended in Mary slapping Joyce.
While Donald and Mary's relationship was deteriorating over Joyce, Joyce and Grant were growing closer. Joyce told Grant she wanted to set up a trust fund for Teddy, which made Mary furious. She was sure Joyce was doing this to get Grant on her side. Joyce told Mary that maybe Teddy would be better off if he knew Joyce was his real mother! Upset, Mary told Joyce she planned to leave town with Teddy. As Mary rushed out of Joyce's apartment in a fury, she accidentally knocked over and broke Joyce's cherished glass unicorn, escalating Joyce's hysteria. Joyce ran after her, and in the confusion Mary fell off a balcony. When the police arrived, a neighbor told them she saw Joyce push Mary. Joyce was arrested for attempted murder, and if Mary died, the charge would be murder in the first degree! Even Grant had doubts about Joyce's story that it was all an accident. Joyce was sure, though, that when Mary woke up from her coma, she'd tell them the truth. When Joyce was released on bail, she went to see Teddy, but the boy lashed out at her, saying she'd pushed her mother off the balcony Mary eventually regained consciousness and told the truth, exonerating Joyce. As far as her relationship with Donald was concerned, in Mary's mind it was over, and she planned to return to Laramie. Before she did, she gave Joyce permission to say goodbye to Teddy. Teddy said he knew his "aunt" Joyce didn't hurt his mom and he hoped she'd visit them soon. A tearful Joyce told her son she loved him very much.
Soon after she left, Mary was in a terrible car crash not expected to live. Teddy came back to Oakdale, and Nancy Hughes readied Donald's old room for him. Everyone feared what Joyce's reaction would be to Teddy's return. Nancy followed Mary's wishes and kept Joyce from seeing Teddy, but Joyce insisted that as Teddy's legal guardian, Grant should be making the decisions. When Teddy asked to play with Joyce, Grant gave the OK, and the boy began to visit with her more often. One night Lisa dropped by and was horrified to find Joyce and Grant alone together! Lisa was certain Joyce was trying to win Grant back, but Grant explained they were just friends and Teddy was the focus of their relationship. Lisa was sympathetic when Grant ached to reveal to Teddy they were father and son, and she was not about to let Joyce come between them. At the same time, Joyce was telling Teddy they'd have to find a way to stop that horrible woman from taking Grant away from them. Later, Joyce stole some stationery from her doctor in San Francisco and contacted someone about a "certain disease." She was definitely up to something.
In 1981, Grant and Joyce grew close. While dancing, Joyce complained of fatigue and excused herself to take some medication. Seeing Grant's concern, she was sure he thought she was dying, and he ran to her side. Meanwhile, Lisa was bound and determined to remarry him, but he proposed to Joyce, and she said yes. Joyce couldn't resist spelling the beans and even invited Lisa to the wedding. Shortly, the two were in it once again. Grant warned Lisa to stop harassing Joyce or he wouldn't see Lisa anymore. When Lisa questioned Grant's love for Joyce, he confided about Joyce's "illness," and that he had seen a note from her doctor saying that Joyce had a growth on her brain. Lisa decided to investigate. She looked through Joyce's medicine cabinet and took the medication names to Bob Hughes, who said they were cold remedies. Lisa wasted no time in telling Grant. Furious at Lisa for snooping, Grant told her to leave Joyce alone! Lisa made an appointment for Joyce to see an Oakdale doctor. Trapped, Joyce confessed to Grant that her doctor had made a mistake, she wasn't dying after all. Grant assured Joyce he cared for her, but he wanted to make sure her illness hadn't influenced him, and he thought they should delay the wedding. Then Lisa checked with the doctor in San Francisco and found out that Joyce had never been seriously ill. When confronted by Grant, Joyce confessed. He told her that he never wanted to see her again. Exhausted by his problems, Grant decided to leave Oakdale. Don also left to join Mary in Laramie, and the two were married. With no reason left to stay, Joyce departed as well.

Post a Comment

Share on Facebook

Tweet this

Submit Feedback