-->
Nick Kasnoff
Deceased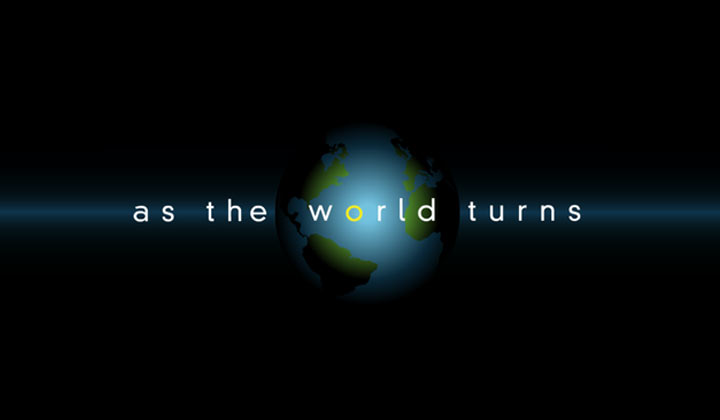 Jordan Woolley
Shot and killed, in self defense, by Katie Peretti on June 2, 2006
Detective at the Oakdale PD
Katie Peretti's cottage at time of death
Single at time of death
None
Mark Kasnoff (cousin)
Mike Kasnoff (cousin)
Sarah Kasnoff (cousin)
None
None
Murdered Maya Gold [1993]
Removed evidence from police custody in order to clear his cousin, Mike, for Maya's murder [May 12, 2006]
Took Carly Tenney Snyder and Katie Peretti hostage at gunpoint [May 2006]
Attacked his cousin, Mike [Jun 2, 2006]
Nick Kasnoff arrived in Oakdale in late 2005 and immediately made an impression. Hired to replace Jack Snyder at the Oakdale PD, the first person Nick encountered was a damsel in distress who had a flat tire. Nick found himself immediately intrigued by this lovely blonde and flirted with her to her disgust. That day, Nick became a hero when he prevented a bomb from going off at WOAK. Nick then learned the identity of the mysterious blonde--Carly Tenney Snyder, Jack's wife. Carly made no secret of her distaste for Nick, accusing him of stealing her husband's thunder. Jack didn't seem to have too much respect for Nick either since he believed the younger cop took reckless risks. Meanwhile, Jack, who'd been suspended from the force, was reinstated. Unfortunately for him, with Nick's arrival, his old position was no longer available and he was forced to work part time at the OPD. Although Jack tried to accept the situation, Carly seethed. Although Carly made no secret of her dislike of Nick, he knew his presence affected her in a primal sense and he shamelessly flirted with her at every turn. His life became further intertwined with the Snyders when, while working undercover to bust a gambling ring, he spotted Carly working at the Galaxy club as a waitress. She spun a story about them needing the money since Jack wasn't working full-time and begged him to keep her job a secret from Jack.
Despite a few close calls, and several run-ins with Jack, the secret remained safe. Finally, several weeks later, Nick discovered the phone number to the person he was investigating in Carly's possession. Putting two and two together, he realized that Carly lied to him: she wasn't there because she needed the money; she was there to funnel information from his case to Jack. Though Nick thought Jack put her up to this and threatened to go after his badge, Carly pleaded with him not to and convinced him that Jack knew nothing--this was all her idea. Angry, and hurt that he'd been played, Nick agreed to keep quiet as long as she stayed out of his investigation. Things got worse when, in another attempt to get Nick out of the investigation, Carly set him up to be drugged and found with a hooker. Unfortunately the plan backfired with Nick getting stabbed by the man he was investigating, Antoly. Nick was briefly suspected of being a dirty cop. After the dust cleared and he was vindicated, Carly asked Nick to forgive her for the set-up, but he refused and declared that he could have her sent to prison! Later, however, Nick decides to let Carly walk - for her kids' sakes
Weeks later, there was trouble when Nick's cousin, Mike, found a skeleton buried beneath the old Kasnoff house. The dead woman was identified as Maya--a jewel thief who'd given Mike rubies to hide thirteen years earlier and then disappeared. Despite Nick's help, Mike was suspected and charged with the murder. Nick took drastic measures to clear Mike by stealing evidence--a St. Christopher medallion of Mike's that was found in the dead girl's hand. However, when Katie found another medallion she started wondering if Nick was covering for himself, not Mike. As both Katie and Carly got closer to the truth, Nick got even more desperate and ended up holding both women hostage. Luckily, Mike and Jack were able to track them down. While Jack went off to find Carly, Mike pleaded with Nick to turn himself in. Cornered, Nick attacked Mike in order to escape. To keep him from killing Mike, Katie grabbed Nick's gun which was on the ground and fatally shot Nick.

Post a Comment

Share on Facebook

Tweet this

Submit Feedback