-->
Archive: Red Carpet Fashion
A look at what people were wearing to past Daytime Emmy ceremonies
Take a trip down the Daytime Emmys Red Carpet with a special archive of Daytime Emmy fashion. The glitz, the glamor, the hits, the misses, we've got it all covered.
The Red Carpet fashions are to awards shows what the commercials are to the Super Bowl. Sure, you tune in for the main event, but there isn't anything wrong with a little added entertainment. For more than a decade, Soap Central has been transporting fans to the Red Carpet so that they can see what their favorite stars were wearing.
In this section, you can view exclusive photos of the Red Carpet gowns, glitz, and glamor.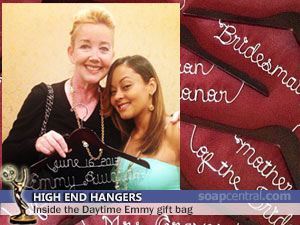 2013
Products included Mom's Kisses arnica spray, Earth Elements all-natural products, High End Hangers, and Three Sisters Fudge.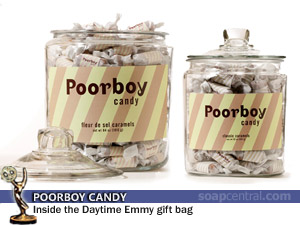 2012
Products included Scented Studio candles and fragrances, Poor Boy caramels, and Pomp jewelry by The Young and the Restless' Sharon Case.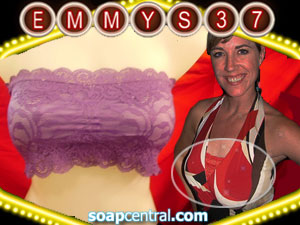 2010
Products included Claire Burke fragrances and decor, Guesstimation board game by Discovery Bay Games, Vitabath skin care, Johnny Rockets restaurants, and the Bramis bra + camisole.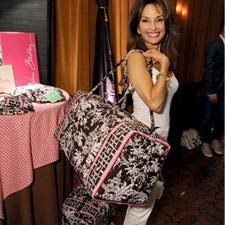 2009
Products included Chewylou Design dog accessories, NatureMade's SAM-e Complete supplements, and Vera Bradley accessories.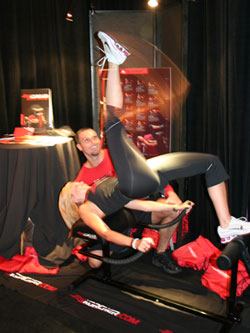 2008
Products included Skorcher better-butt maker, Vera Bradley, and Anne Koplik Designs jewelry.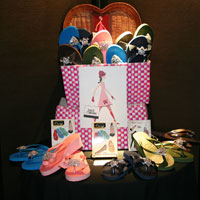 2007
Products included NUTRISYSTEM, Desert Essence Organics, and PURPOSE skin care.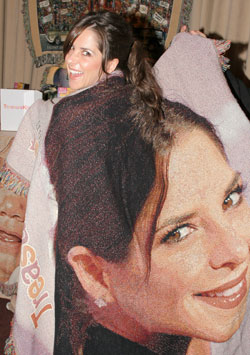 2006
Products included BODY Soy Massage Candle, 2(x)ist Underwear, TreasureKnit Photo Blankets, and Invicta Watches.