Soap Central has learned that Brittany Snow (Susan Lemay) will not be returning to Guiding Light as planned.
The 15-year-old actress took a leave from the daily rigors of the soap business several months ago to concentrate on her academics. She had been scheduled to return to the show this summer.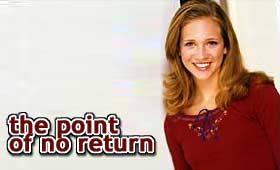 At a fan event in Naples, Florida, Snow told Soap Central that her plans have changed. Snow has opted to pursue other ventures outside of daytime television. According to Snow, she has already landed a part in a pilot for The WB. It is unclear if the actress would consider a return to Guiding Light if the pilot does turn into a full-fledged series.
It's clear that Snow's departure will be felt by fans. In this year's GL Online edition of the Soap Central Awards. Snow picked up two Dankies, as the awards are known, for Outstanding Younger Performer and Outstanding Supporting Actress. All Soap Central award winners and nominees are chosen by the votes of soap fans.
CBS has issued no statement on Snow's announcement so it remains unclear if the role will be recast.