There will soon be another new face roaming around Harmony. Jack Krizmanich has landed the contract role of "John" on Passions.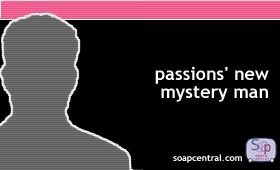 According to James E. Reilly, Passions' creator and head writer, John is "young and handsome and someone in Harmony is going to be very surprised when he arrives on the scene."
Krizmanich, a Hoboken, New Jersey native, is a newcomer to the world soaps. His hobbies include most sports, specifically basketball, football, hockey, tennis and the martial arts. He celebrates his birthday on December 16th.
Look for Krizmanich's John to first appear on December 31st.