Shannon O'Hara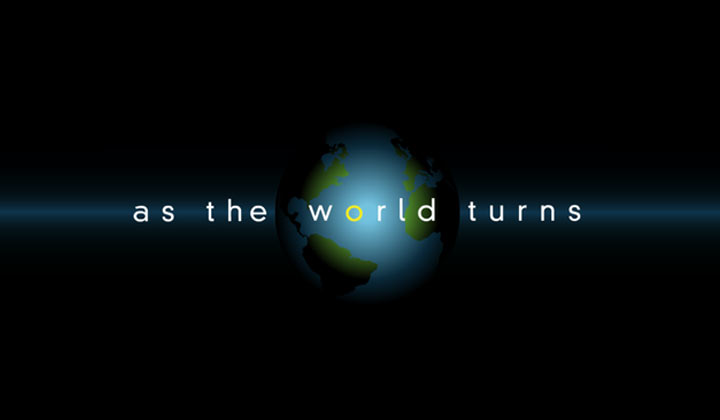 Margaret Reed
1985 to 1990; 1994 to 1995
Born Erin Cavenaugh
Erin Casey; alias
Presumed dead from 1990 to 1994
Published author
Interior decorator
Unknown
Single/Divorced (Duncan McKechnie)
Duncan McKechnie (divorced)
Duncan McKechnie (divorced)
Earl Mitchell (uncle; deceased)
Lisa Grimaldi (aunt by marriage)
None
Andre Montrand (lovers)
Brian McColl (engaged)
Glenn Harrington (lovers)
Mark Harrington (dated)
Helped her uncle Mitchell to fence jewelry [1985]
Oakdale newcomer Shannon O'Hara ingratiated herself into John Dixon's life by inviting herself to join him at his table when he was eating alone at a local restaurant. After Shannon gave John a sob story about not having any money, John paid for her dinner and then went home. Shannon wasted no time tracking him down and John permitted her to stay at his house for the night. Though Shannon promised John that she'd leave the next day, she was able to get John's teenaged ward, Dusty, to convince John to let her stay. Unbeknownst to John, Shannon had a secret and made several phone calls under the guise of Erin Casey. In the meantime, a woman named Evelyn Stone was found murdered. Evelyn was linked to a jewel fencing operation and "Erin Casey" became a suspect when her name was found among Evelyn's belongings. The police suspected that "Erin Casey" was set to deliver the stolen jewelry to Evelyn. It turned out they were right—Erin Casey, a.k.a Shannon, indeed had the jewels in her possession. Eventually, Shannon was able to get in touch with the jewel fence, Guy Howard, and he warned her to give him the jewels or else. Meanwhile, District Attorney Tom Hughes figured out that Erin Casey and Shannon O'Hara were one and the same. However, when he asked her point blank, she kept mum. Eventually, Guy was arrested for Evelyn's murder and Shannon handed the jewels over to an identified man, who was later revealed to be her uncle, Earl Mitchell.
Soon after, Shannon met a charming man named Brian McColl. After Shannon ran off without giving her name, a resourceful Brian put a full page ad in his newspaper asking anyone if they knew who she was. Irritated, Shannon visited Brian and asked him to pull the ad He agreed—on the condition that she have a drink with him. Soon a friendship began and when John finally kicked Shannon out, Brian let her stay with him, no strings attached. When Shannon discovered that Brian's ex-lover, Barbara Ryan, was digging up information on her, Shannon spilled all to Brian. Born Erin Cavenaugh, Shannon changed her name in order to hide from her ex-lover, Andres, who was the head of an underworld organization. She also informed him that she smuggled jewelry for her Uncle Earl. Shannon was hurt when Brian accused her of making up the story. Later, Brian discovered that Shannon was telling the truth when she was arrested. Fortunately, her Uncle Earl was able to get her released since the jewels that she had given him were fake. In the meantime, as Shannon was falling for Brian, her uncle was falling for Brian's former stepmother, Lisa. It didn't take long for Earl and Lisa to marry and for Brian and Shannon to become engaged.
On her wedding day, Shannon got a shock with the arrival of Duncan McKechnie who introduced himself to everyone as her husband. Apparently Duncan and Shannon married years ago on a drunken lark and went their separate ways without consummating the marriage. Now, Duncan was determined to hold on to his wife and continually blocked her attempts to get a divorce. As the months wore on, it became apparent that Shannon wasn't his only reason for being in Oakdale: he was also there to investigate reports that international criminal James Stenbeck was alive. Apparently James smuggled drugs into the shipments of jewels that Duncan was sending home and Duncan wanted him apprehended. In the course of the investigation, Shannon and Brian discovered a startling secret: Beatrice, the woman Duncan claimed was his sister, was actually his daughter! Growing closer to Duncan, Shannon convinced him to tell Beatrice the truth. Meanwhile, Shannon noticed Brian's growing feelings for Beatrice and got him to admit to them. At the same time, Duncan and Shannon realized they had deep feelings for one another and they married in a beautiful Scottish ceremony.
Afterward, came the arrival of Duncan's first wife, Lilith, who spent twelve years in a mental institution after trying to kill him. Though Lillith succeeded in stabbing Shannon, luckily, Duncan stopped her from murdering her. While, Duncan attended to an injured Shannon, Lilith ran off. Rattled, Shannon distanced herself from Duncan. While they were separated, she opened the Earl Mitchell Center for runaways in honor of her uncle who had since died. She also got pregnant by a man named Glenn Harrington (while dating his brother) but lost the child. Throughout all of this, Duncan supported her and the pair reconciled. Unfortunately, the threat of Lilith reared its head again. Though Duncan sent Shannon away for her safety, Lilith found her and sent Duncan her shrunken head: confirmation that Shannon was dead.
Years later, Duncan, now remarried, received a call stating that his wife had been arrested. Imagine his shock when he realized that the wife was Shannon! Suffering from amnesia, Shannon was brought back to Oakdale by Duncan. Though he told his wife, Jessica, that he'd honor their vows, it was evident that he was still drawn to Shannon and so Jess granted him a divorce. In the meantime, Shannon eventually got her memory back. Apparently, while in Africa, Shannon was imprisoned and it took her this many years to escape. Soon after, a man named Devere arrived in town and told Duncan some more news. Unbeknownst to Duncan, Shannon was pregnant when he sent her to Africa. Sadly, the child died shortly after birth. After helping Shannon deal with her traumatic past, Duncan and Shannon married again. After discovering that the marriage wasn't legal, the couple realized that they'd grown apart in the years that Shannon was gone and the two went their separate ways.
With a new lease on life, Shannon wrote a successful book based on her experience in Africa. After saying a heartfelt goodbye to Lisa, Shannon left Oakdale to go on a book tour.

Post a Comment

Share on Facebook

Tweet this

Submit Feedback