Here are the clips submitted by the Younger Actor and Supporting Actress nominees this year for Emmy consideration. We've provided synopses for each clip and provided links to our comprehensive recaps of those episodes so that you can get a better feel for what action took place. To get all the additional details, just click on the appropriate links.
Outstanding Younger Actor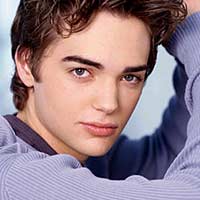 Drew Tyler Bell (Thomas Forrester, The Bold and the Beautiful)
Episode #5524
Air Date: March 18, 2009
Running Time: 7:02

Episode Synopsis: An unapologetic Thomas tore into his family for their lack of action in handling Rick, a man who'd been responsible for his sister's death, bedded his mother, and then turned his sights to his other sister, Steffy. While Ridge seemed to understand and even approve of Thomas' actions, Steffy did not and angrily confronted her brother.


Scott Clifton (Schuyler Joplin, One Life to Live)
Episode #10568
Air Date: November 23, 2009
Running Time: 7:00

Episode Synopsis: Schuyler walked in on Stacy adjusting her pregnancy pad. Schuyler assumed that Stacy was faking her pregnancy and called her every name in the book. Kim, who'd been there with Stacy, interrupted his tirade and claimed that Schuyler was the father of Stacy's baby. Schuyler went into a tailspin as he realized that he'd been drugged and seduced by Stacy.


Zack Conroy (James Spaulding, Guiding Light)
Episode #15672
Air Date: May 13, 2009
Running Time: 8:16

Episode Synopsis: James turned to his father, Phillip, when he needed to come up with a huge amount of money to get himself out of a jam. Phillip was supportive, and said that he'd talk to the police to try to makes any charges go away. James didn't want the police involved at all, and later turned to his grandfather for help. Before James could rope Alan in, Phillip pulled him away and vowed to protect him.


Drew Garrett (Michael Corinthos, General Hospital)
Episode #11929
Air Date: November 16, 2009
Running Time: 6:12

Episode Synopsis: Sonny came up with an alibi for Michael for the time of Claudia's death. Johnny visited later and tried to convince Michael that, despite having accidentally shot him, Claudia never hated Michael. Michael was enraged and blasted Claudia for having put him in a coma for a year. Later, Jason tried to comfort Michael, but Michael defiantly announced that he didn't regret killing Claudia -- and that he'd do it all over again.


Dylan Patton (Will Roberts, Days of our Lives)
Episode #9305
Air Date: June 12, 2009
Running Time: 4:21

Episode Synopsis: At the hospital, Will tearfully told Kate that the last words he'd said to his sister, Grace, before she'd died were things he'd wished he'd never said. Kate assured Will that Grace knew that he loved her. Later, at home, Sami told Will that Grace hadn't been adopted; she was his biological sister.

Outstanding Younger Actress

Julie Berman (Lulu Spencer, General Hospital)
Episode #11783
Air Date: April 10, 2009
Running Time: 9:00

Episode Synopsis: Lulu confronted Johnny when she believed that he wanted to be with Maxie instead of her. Lulu insisted that Johnny and Maxie slept together, and Maxie said Lulu had been pushing them towards it -- but they hadn't. Lulu was infuriated when Maxie said that none of them were without blame. Lulu threatened to tell Spinelli about Maxie having kissed Johnny. Later, Tracy urged Lulu to get a backbone.


Molly Burnett (Melanie Layton , Days of our Lives)
Episode #11138
Air Date: August 6, 2009
Running Time: 9:39

Episode Synopsis: A grumpy Melanie overheard Nathan talking to Maggie about how he didn't want to be in a relationship. Later, Maggie talked to Melanie and told her that she complemented Nathan. Maggie determined that Melanie sabotaged everything good in her life because Melanie felt she was not worthy of happiness. Melanie reconsidered her actions and met up with Nathan in the park. There, she made funny small talk about "this guy" that she liked. Nathan gave Melanie a hard time, but agreed to go to dinner with her.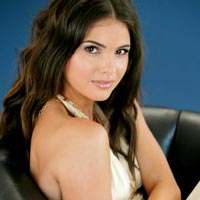 Shelley Hennig (Stephanie Johnson, Days of our Lives)
Episode #11064
Air Date: August 21, 2009
Running Time: 10:55

Episode Synopsis: Stephanie exited the shower just as an unknown man shot Phillip in the chest. The gunman took a shot at Stephanie, but missed. At the hospital, Stephanie tried to hold it together as Phillip was taken into surgery. As Stephanie tried to cope with what had happened, Victor probed her for details about the shooting. Stephanie was given clearance to see Phillip. He came to and tried to say something to her before flatlining.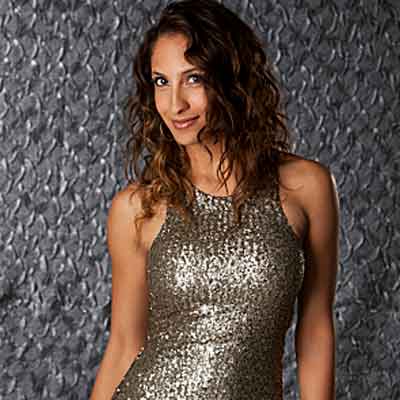 Christel Khalil (Lily Winters, The Young and the Restless)
Episode #9192
Air Date: July 20, 2009
Running Time: 10:39

Episode Synopsis: A hospitalized Lily couldn't decide if she should tell Cane that she might have cancer. A somber Neil entered the room and told his daughter that the biopsy had come back positive: she had cancer. Olivia tried to explain Lily's course of treatment, but Neil tried to block Lily from asking questions. Lily finally told her father to be quiet, moments before learning that her chance of survival was just 45%.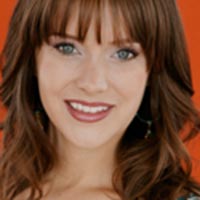 Marnie Schulenburg (Alison Stewart , As the World Turns)
Episode #13526
Air Date: May 26, 2009
Running Time: 13:00

Episode Synopsis: Alison vacillated between anger and indifference at her father's appearance at her graduation ceremony. She was stunned to learn that Hunter had sent Larry an email telling him to show up for the celebration. Later, Alison vented about how her father had never been there -- no holidays, no birthdays, not even an occasional phone call. After she got her feelings out, Alison gave Larry a farewell hug and nearly called him "dad."