Cesar Faison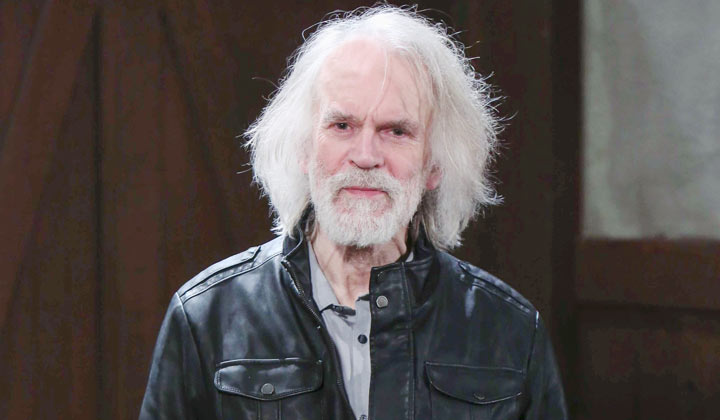 P.K. Sinclair
Herr Krieg
Presumed dead in a boat explosion with Robert Scorpio and Anna Devane [1992-1999]
Presumed dead in a boat explosion after Mac Scorpio fired shots at the boat (later revealed that Helena Cassadine had planted explosives on the boat) [2000]
Missing after being captured by Robert Scorpio and Anna Devane [December 2, 2013 to November 24, 2014]
Former bartender at the Haunted Star nightclub (as Duke Lavery)
Worked with Helena Cassadine
Former head of the DVX cartel
Author of adventure novels, including "The Alpine Express" and "Crystalline Conspiracy" (under the alias P.K. Sinclair)
Wyndemere, Spoon Island
Formerly Steinmauer maximum security prison, Geneva, Switzerland
Formerly an apartment in Port Charles (as Duke Lavery)
Formerly Switzerland
Formerly Amsterdam
Formerly various locations in Europe
Formerly Wyndemere, Spoon Island
Single/Broken engagement to Anna Devane [1990]
None known
Emil Krieg (father; deceased)
Sybil "Nanny" McTavish (mother; deceased)
Britt Westbourne (daughter; with Liesl Obrecht)
Desiree (lovers)
Anna Devane (obsession; engaged)
Liesl Obrecht (lovers)
Anna Devane (dated; as Duke Lavery)
Liesl Obrecht (kissed)
Various criminal activities while working for the DVX [prior to 1990]
Hired Anna Devane to work for the DVX [prior to 1990]
Kidnapped Felicia Jones and held her in Paris [1990]
Kidnapped Robin Scorpio, Anna Devane, and Casey (an alien) [1990]
Created nerve gas [1990]
Poisoned Tiffany Donely and Susan Hornsby with a dangerous virus [1990]
Ordered Bill Eckert to kill Robert Scorpio [1992]
Planned to release lethal nerve gas in Port Charles [1992]
Kidnapped Robin Scorpio and Anna Devane [1992]
Shot and killed his mother, Nanny McTavish, in attempt to kill Robert Scorpio [1992]
Planted a bomb in Jenny Eckert's wedding bouquet [1992]
Smuggled diamonds while working with Helena Cassadine [1999]
Kidnapped and brainwashed Lucky Spencer while working with Helena Cassadine [1999]
Kidnapped Felicia Jones [1999]
Threatened to kill Felicia Jones and Luke Spencer [1999]
Kidnapped Duke Lavery and held him prisoner [Unknown]
Assumed Duke Lavery's identity to woo Anna Devane [2012]
Faked the death of Robin Scorpio Drake and allowed her family to believe she was dead [Feb 2012 to Present]
Helped Jerry Jacks terrorize Port Charles with a deadly pathogen in the water [2012; as Duke Lavery]
Shot and threatened the life of Bernie Abrahms and his family and forced him to transfer the assets of Sonny Corinthos into his daughter's name [Dec 2011; revealed Oct 2012; as Duke Lavery]
Instructed Joe Scully, Jr., to have his son marry Kristina Davis [revealed Oct 2012; as Duke Lavery]
Ordered Joe Scully, Jr., to kill Bernie Abrahms [Oct 2012; as Duke Lavery]
Shot and killed Bernie Abrahms [Oct 2012; as Duke Lavery]
Shot and killed Jason Morgan [Oct 2012; as Duke Lavery]
Shot and killed his associate Klaus [Dec 10, 2012]
Injected Anna Devane with a syringe and rendered her temporarily unconscious [Dec 10, 2012]
Escaped from Steinmauer maximum security prison [Oct 14, 2013]
Rendered Duke Lavery unconscious and imprisoned him inside the catacombs at Wyndemere [Nov 4, 2013]
Attacked Liesl Obrecht and imprisoned her inside the catacombs at Wyndemere [Nov 18, 2013]
Rendered Nikolas Cassadine unconscious [Nov 22, 2013]
Ordered his associates to beat up Nikolas Cassadine [Nov 27, 2013]
Impersonated Luke Spencer and conspired with Helena Cassadine and her associates [Dec 3, 2014]
Taken into police custody for numerous international crimes [Arrested: Dec 3, 2014; escaped: Dec 8, 2014]
Presumed dead in a boat explosion off the coast of Venezuela [1992]
Presumed dead in a boat explosion in the Port Charles harbor [2000]
Presumed dead after being shot by Robert Scorpio and Anna Devane [Dec 2, 2013]
Cesar Faison's time in Port Charles primarily centered on his obsession with Anna Devane. His mother had been a nanny to both Anna and Holly Sutton when they were children. Faison grew up to join and eventually lead an evil crime cartel named the DVX, while Anna went on to work in opposition to the DVX as part of the World Security Bureau (WSB). Anna and Faison crossed paths when Faison hired her to work for the DVX, unaware that Anna was a double agent and planned to take down the DVX.
Faison became enthralled with Anna and forced her to betray her husband, fellow WSB agent Robert Scorpio, in order to prove her loyalty to the DVX. Eventually Anna discontinued her work for both agencies and Faison briefly left Port Charles. While he was away, Faison remained focused on Anna and returned to town to gain possession of a crystal. Faison also met Anna's child with Robert, a young girl named Robin, and he started to fantasize about a life with Anna and Robin.
Anna became engaged to Faison, unaware that their engagement was only a ploy for Anna to gather evidence against him. Although Anna was unable to prove Faison's evil deeds, she ended the engagement and remarried Robert. Faison kidnapped Robin, Anna, and Robin's alien friend Casey in a final attempt to win Anna's affections but his plan did not work.
After his romance with Anna was over, Faison created a cartel in Port Charles which created a deadly nerve gas and a dangerous virus. He had his sights set on the Quartermaine family business, ELQ, and he blackmailed Paul Hornsby into a marriage with Tracy Quartermaine. Faison and his associates planned to kill Tracy so Paul would inherit her shares of the company. A friend of Robert Scorpio's named Bill Eckert infiltrated the cartel and gained Faison's trust. Eventually Paul, Bill, Anna, Robert, and Sean Donely joined forces to bring the cartel down. They foiled Faison's plans to kill the citizens of Port Charles by releasing nerve gas on Founder's Day and instead released a harmless gas.
Faison was angered and humiliated after plan did not work. He remained obsessed with Anna and his mother helped him kidnap Anna and Robin in another attempt to make Anna love him. His attempts failed and Faison realized that Anna's heart would never belong to him. Faison boarded a boat rigged with explosives and triggered an explosion which left everyone to believe he was dead. Robert and Anna were also on the boat and presumed dead as well.
Although Robert, Anna, and Faison were all presumed dead, they survived the explosion. Faison used the alias Herr Kreig to gain a foothold in the illegal jewel business and often worked with Port Charles resident Luke Spencer. Faison also joined forces with Helena Cassadine and helped her kidnap and fake the death of Luke's son Lucky. Faison brainwashed Lucky to be loyal to Helena instead of the Spencer family. While Faison held Lucky captive, he developed a new obsession with Luke's romantic interest, Felicia Jones.
Faison kidnapped Felicia and Luke showed up soon after to rescue her. Faison threatened to kill both of them but they were able to escape his clutches. When they all returned to Port Charles, Helena turned on Faison and pinned her crime of pushing Katherine Bell from a parapet at Wyndemere on him. Faison decided to leave town but before he left, he contacted Luke and told him that his son was alive. As Faison tried to provide Luke with more information, Mac Scorpio arrived and fired shots at the boat. Helena had also rigged the boat with explosives which detonated and Faison was declared deceased once again.
Faison once again appeared in Port Charles disguised as Duke Lavery in an elaborate plot to woo Anna. It was then revealed that Faison had kidnapped Robin, who had been presumed killed in an explosion in the hospital's lab. Robin was moved to a clinic in Switzerland after receiving electroshock therapy when she tried to escape. At the clinic, Robin managed to steal a cell phone and call home. Faison returned to the clinic in Switzerland when he learned that Robin had spoken to Emma. Faison, pretending to be Duke, intended to "rescue" Robin and return her to the bosom of her family in the hopes of being hailed a hero. However, Robin figured out that the man with Duke's face was an impostor, so Faison pulled off his mask to reveal his true identity.
Robin desperately tried to persuade Faison to release her, but Faison refused. After he left Robin's hospital room, he made his way to another patient's room. The patient in the other room was the real Duke Lavery. Faison spoke to Duke and gloated that the memories he had forced Duke to share about his time with Anna were enough to capture her heart. Faison continued to grow closer to Anna while he impersonated Duke but she hesitated to completely trust him and explained that something felt different about him.
Faison dismissed Anna's concerns but he was forced to change his tactic after Robert showed up in town and accused him of impersonating Duke. Anna did not believe Robert's claims and agreed to go out of town with Faison. He worried that Anna would doubt his identity unless she saw Duke and Faison in the same room together. Faison lured Anna to Switzerland and allowed her to see both men simultaneously. Afterwards, he resumed his impersonation of Duke while Anna believed that Faison had escaped until Robert Scorpio and John McBain arrived in Switzerland. They destroyed Faison's mask and his true identity was revealed. He was captured and taken into custody by Interpol.
Several months later, Faison's accomplice in various crimes and former lover Dr. Liesl Obrecht paid him a visit. Liesl had masqueraded as Anna in order to gain access to Faison in the maximum security prison. When he realized it was Liesl, not Anna, he was disappointed but his mood turned after Liesl announced that their daughter Britt had provided them with a grandson. Faison escaped with Liesl to Cassadine Island and was introduced to his grandchild.
On Cassadine Island, Liesl attempted to renew a physical relationship with Faison but he only wanted to be with Anna. Liesl was crushed by Faison's rejection and refused to work with him any longer. Instead, Faison tried to focus on his grandson but Britt arrived and claimed that neither she nor Faison were biologically related to the child. Meanwhile, Anna and Robert arrived on the island in search of Robin and were taken captive by Jerry Jacks. Faison implored Jerry to release Anna and they struck a deal in which Liesl and Faison would track down Luke Spencer while hiding Robin in Port Charles.
Faison continued to plot ways to win Anna's affections while he kept tabs on Robin. Faison believed he had found a way to secure Anna after Duke Lavery paid a visit to Wyndemere. Faison imprisoned Duke and planned to force Anna to be with him in exchange for Duke's life. Liesl was disgusted by Faison's continued obsession with Anna and spoke out against him. He was angered by Liesl's disloyalty and tied her up with Duke. Eventually Duke and Liesl were freed and Faison was captured by Robert and Anna. Faison assumed that he would be taken into custody by the WSB but was disillusioned when Anna and Robert chose to imprison him beneath the stables on Spoon Island instead.
Faison escaped and connected with Helena Cassadine and her associates. He donned a mask of Luke Spencer's face and falsely led the police to believe that he had been impersonating Luke for months. Anna arrested Faison and he shocked her by declaring that his passion for her had died the day she gave up her honor and sought her own justice against him. He gave his affection to Liesl instead and professed that their time to be together had arrived. Faison escaped from police custody and planned to leave town with Liesl. Their daughter Britt chose to join them as well in order to escape her own set of criminal charges. Faison was stunned when Liesl stayed behind to care for her son, a police officer, whom had been shot during Faison's escape. Faison and Britt left Port Charles and promised Liesl that when the time was right, they would be together.

Post a Comment

Share on Facebook

Tweet this

Submit Feedback