General Hospital is pulling out all the stops for its November Sweeps storylines, and one of the major reveals is that Genie Francis is returning as Port Charles mayor Laura Webber.
She Knows revealed the exciting news in an interview with GH co-head writers Chris Van Etten and Dan O'Connor, the latter of whom teases that an epic showdown between Laura and the supremely evil Cyrus Renault (Jeff Kober) is likely in the cards.
"[Cyrus] has a plan not only for his future but for that of Port Charles," warns the scribe, who adds that the upcoming return of Francis' Laura may be the key to stopping Cyrus in his tracks. "She can't shake the feeling that Cyrus is interested in her, and on a personal level, not just because she is the mayor of this town he's set his sights on."
Van Etten adds that Laura will team up with Curtis (Donnell Turner) and Jordan (Briana Nicole Henry) so they can "dig into Cyrus' past to find out what's motivating him and see if that hidden agenda might ultimately pave the way to his downfall" -- all of which will lead to what the writer calls "a battle for the soul of General Hospital."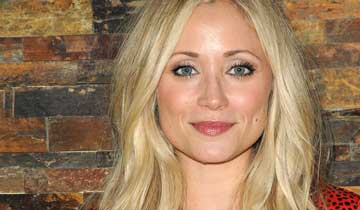 RELATED:
SHOCKER: Emme Rylan out as GH's Lulu
Buzz about Francis' return to GH first began in October of this year, when the actress shared on Twitter that she was leaving New England. The first thing that most fans hoped was that she was heading to California, where GH tapes.
Though the show has yet to make an official statement, it is widely believed that Francis' big storyline will tie into the reported exit of Emme Rylan as Lulu Spencer.
Francis has played the role of Laura on-again, off-again since 1977 and became globally famous alongside actor Anthony Geary as part of the soap's iconic Luke and Laura pairing. The fictional couple's 1981 wedding was the most-watched episode in soap opera history, bringing in a whopping 30 million viewers. Francis left GH in 1982 but returned again in 1993. In 2002, Francis exited the show after contract negotiations went sour. She returned several times over the next decade, including in 2013 to help celebrate General Hospital's 50th anniversary.
In 2015, Francis returned as part of Anthony Geary's exit storyline, but she ended up sticking around and signing a long-term contract with the ABC soap. Fans were shocked when she was dropped to recurring status in 2018, and the actress revealed the following year that the show's decision to give her less material sent her into a major depression. Fortunately, she was once again brought back to the show in a full-time capacity, and 2020 has seen Laura recovering from being shot and dealing with Cyrus. She hasn't been on the canvas since August, but it looks like that is definitely going to change this November!
For more about GH's November Sweeps storylines, check out She Knows' article here.
How do you feel about Genie Francis returning as GH's Laura? What do you think will happen in the battle between Laura and Cyrus? We want to hear from you -- and there are many ways you can share your thoughts.