Roxanne "Roxie" Shayne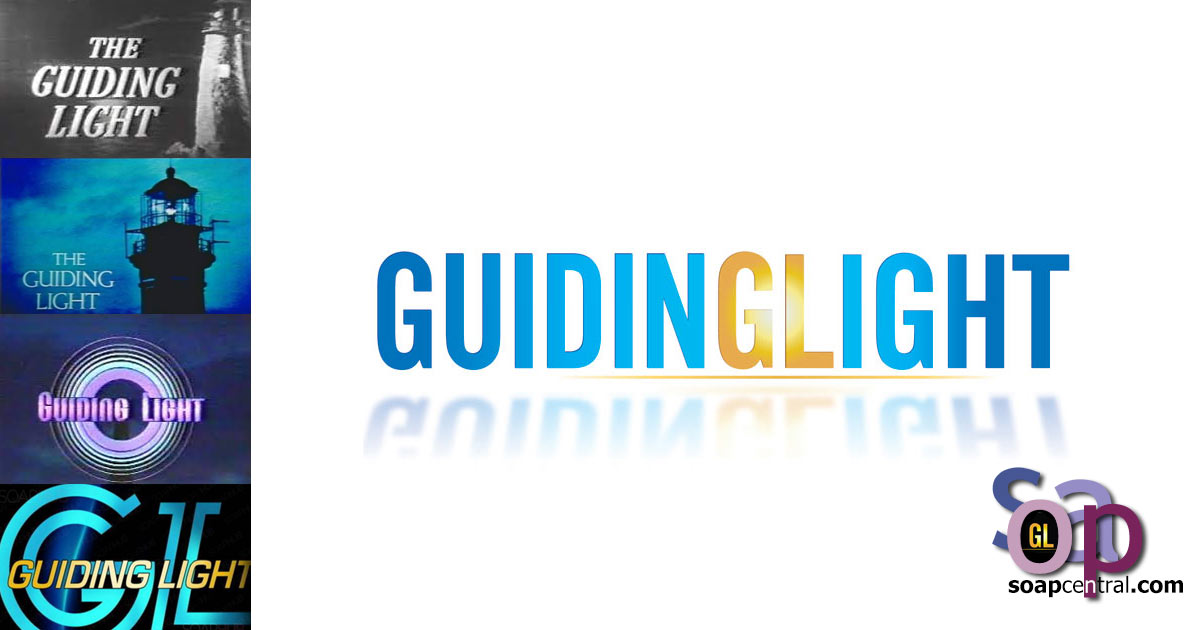 Kristi Ferrell (September 1984 to May 1988)
Former waitress at the nightclub, Kiyogi
Former employee at Company
Formerly Billy Lewis's assistant at Lewis Oil
Sanitarium in Tulsa, Oklahoma
Single
Kurt Corday (Annulled; deceased)
Hawk Shayne (father)
Sarah O'Neal Shayne (mother; Deceased)
Reva Shayne (sister)
Russell "Rusty" Shayne (brother)
Cassie Layne (half-sister)
Marah Lewis (niece)
Shayne Lewis (Nephew)
Tammy Winslow Randall (niece; Deceased)
Roger Joshua Winslow(nephew)
Jonathan Randall (nephew)
William Richard Winslow (nephew)
Colin O'Neill (Nephew)
Susan "Daisy" Lemay (great-niece)
Sarah Randall (great-niece)
Henry Cooper Lewis (great-nephew)
June O'Neal (Aunt; deceased)
Rose McLaren Shayne (sister-in-law; deceased)
Richard Winslow (brother-in-law; deceased)
None
Johnny Walker "Dub" Taylor. (engaged)
Kurt Corday (lovers; deceased)
Kyle Sampson (lovers)
Rick Bauer (Engaged)
Jackson Freemont (lovers)
Johnny Bauer (Engaged)
Prostitution [before arriving in 1984]
Worked in a brothel in Alaska [Mar 1985]
Corporate espionage [early 1985]
Committed fraud by marrying Kurt to keep him from being deported [1985]
kept quiet about fugitive Johnny Bauer's whereabouts [1987]
Roxie Shayne, the youngest daughter of Hawk and Sarah Shayne, grew up in Tulsa, Oklahoma. After Hawk left the family when Roxie was just a kid, Sarah worked as a housekeeper to the Lewis family. Roxie was introduced, in 1984, when her older sister, Reva, ran back to her hometown to escape her romantic problems. Reva was disheartened to discover that Roxie was living with an abusive boyfriend, Johnny "Dub" Taylor. When Reva heard that H.B. Lewis was ill, she went back to Springfield and dragged Roxie with her. Trying to put her past with Dub behind her, Roxie met Rick Bauer and fell for him immediately, since he was the first guy who'd ever been nice to her. A jealous Mindy Lewis, Roxie's former high school rival, who wanted Rick for herself, tried to break the couple up by bringing Dub to town, but when Dub told Roxie that Mindy was behind his sudden arrival, that drove Rick and Roxie closer together. Meanwhile, Roxie took a job as Billy's assistant at Lewis Oil and settled into life in Springfield. Unfortunately, new Lewis client Kyle Sampson began blackmailing her into having sex with him, since he knew her in Tulsa when she was a hooker. Kyle threatened to tell Rick about Roxie's shameful past if she didn't feed him information about Lewis Oil, so she was forced to betray Billy and the Lewises. Billy eventually found out but, to her surprise, forgave Roxie. When Roxie flew to Alaska, in 1985, to save Billy from a bad deal that Kyle arranged, her snowmobile overturned and she suffered amnesia and disappeared into the Alaskan wilderness. Amnesiac Roxie found refuge in a brothel run by Diamond Lil, who began calling Roxie "Rosie Cheeks", or Rosie for short, and gave her a job as a prostitute. One of her customers was sweet Kurt Corday who fell in love with her. One day, while Roxie and Kurt were in bed, Rick burst in and called Roxie a whore. Roxie, of course, had no idea who Rick was. Meanwhile, Kurt surprised Rosie with an Eskimo marriage festival and they honeymooned in an igloo. At the same time, Rick went back to Springfield and told Reva where Roxie was. Reva turned to Kyle for help, and together, they found Roxie and tried to bring her back to Springfield. Kurt stowed away on the plane, attacked Kyle and Reva with a spear gun and forced them to jump out of the plane. Eventually, Roxie and Kurt settled in Springfield and started working at Company. A regretful Rick helped Roxie regain her memory, which included a long-buried memory of being raped when she was twelve years old. When the memory emerged, Roxie felt unworthy of Rick's love and left him.
Meanwhile, Kurt and Mindy, who also worked at Company, fell in love and got engaged. Meanwhile, Rick refused to give up on Roxie and began to investigate Kurt, discovering that Kurt was an illegal alien from Canada. Kurt was only allowed to stay in the country because he was married to Rosie Smith (Roxie's alias in Alaska), so his residence was illegal since she was really Roxie Shayne. To keep Kurt in the country, Roxie crashed Kurt and Mindy's wedding and married him again. The immigration officials gave Kurt a reprieve and he and Roxie had their marriage annulled. Rick, soon, forgave Roxie for marrying Kurt again and the couple got engaged. However, in 1986, the long hours of classes and study required by the accelerated medical school program put a strain on Rick's relationship with Roxie. They had very little time together, and Rick's choice of fellow student Amber Novak as his study partner increased tension between the lovers. After learning that Reva was in the hospital after jumping off a bridge, a distraught Roxie sought comfort from Rick, who cancelled his plans to study with Amber for an exam the following day. Needing to spend more time with Rick, Roxie arranged a dinner for him and several of his classmates. Unfortunately, the meal was a disaster and Roxie felt even more left out when she couldn't participate in the medical discussions which preoccupy the students. After the guests left, Roxie busted into tears and an exhausted Rick tried to comfort her, causing him to fall further behind in his studies.
Later When Kyle held his Sampson Girl contest, Roxie was one of the contestants alongside Mindy, Beth Raines and Jessie Matthews. Roxie's estranged father, Hawk, tried to blackmail Kyle into fixing the contest in Roxie's favor, but Kyle just laughed in his face. Roxie was disappointed when Mindy won. Adding to this disappointment was the fact that Rick was not at the contest as he promised he would be. When Roxie arrived home, she saw a note from Amber explaining that Rick was needed at the hospital and she took it as evidence that Rick preferred Amber. Deeply hurt, Roxie had an impulsive one-night stand with Jackson Fremont, which ended in embarrassment when she found a congratulatory poster he'd prematurely made for Beth. Meanwhile, being the Sampson Girl put a wedge between Mindy and her new husband Kurt, and she became jealous of his closeness with Roxie, especially when she found them asleep in one another's arms in the house that he was building for Mindy. It was an innocent situation, but Mindy overreacted and accidentally set fire to the house. Hawk risked his life to save Kurt and Roxie, and Roxie and Hawk repaired their relationship. Soon after, Roxie learned of Rick's drug use when she found an empty bottle of amphetamines in the apartment. Roxie was hurt that Rick didn't confide in her and, instead, accepted help from Amber in kicking his habit. Hurt, Roxie moved out and she and Rick broke up. Later, Roxie thought she was pregnant with Jackson's baby. It turned out to be a false alarm but when Rick found out about the test, she was forced to admit her indiscretion and Rick bitterly left her.
In 1987, Roxie met Rick's distant cousin, Johnny Bauer. Soon the pair fell in love but then Johnny's ex from France, Christine Valère arrived in town and Johnny was once again drawn to her. About this time, criminal Cat Brixton kidnapped Roxie and Mindy. When Cat was abusive to Mindy, Roxie saved her by attacking Cat but she had no chance and Cat beat her up. Luckily, Roxie's brother, Rusty, arrived and rescued both women. While Roxie was injured in Cedars, a grateful Mindy finally befriended her old rival. Meanwhile Johnny found out that Christine was still married to her husband Paul Valère, so he broke up with her and returned to Roxie Soon after, Valère was killed at his hotel room and Christine laid conscious behind him with the murder gun in her hand. The prime suspects were Johnny and Christine, who had no memory of the shooting. Though Rusty didn't believe Johnny's innocence, Roxie did. In the end, the real killer turned out to be Warren Andrews. Warren was imprisoned, Christine left town, and Johnny and Roxie got engaged. Unfortunately, tragedy struck when Johnny was diagnosed with cancer. Roxie suggested that Johnny try holistic therapy to treat his disease, and Rick supported his decision to try it. Johnny also began pushing Roxie and Rick together, sensing their lingering chemistry and hoping that Rick would be there for his girlfriend after he died. Rick and Roxie almost slept together during a vacation in England with Johnny but didn't go through it. Unfortunately, the pressure of dealing with Johnny's cancer was too much for fragile Roxie, and she had a severe breakdown in early 1988. She was institutionalized to Switzerland just as Johnny's cancer went into remission.
In 1990, it was mentioned that Roxie was doing better in her sanatorium in Switzerland and, as a result, Johnny visited her there. When Johnny returned home, he ended his engagement to Chelsea Reardon and left Springfield to be with Roxie permanently. Later, Hawk mentioned that Roxie was transferred to Chicago due to her improvement and that Johnny had followed her there. In November 1996, shortly before Sarah died in Italy, she asked Reva how Roxie was doing and Reva replied that, according to her psychiatrist, Roxie's state of mind was unchanged. In 2002, Josh and Reva married for a third time and when Hawk attended the wedding, he gave Reva a letter from Roxie, in which she wished Josh and Reva all the best. Hawk also mentioned that Roxie was doing much better and was living on her own in a facility. However, by now, it was unclear if Johnny was still with Roxie or not.

Post a Comment

Share on Facebook

Tweet this

Submit Feedback