John "Johnny" Bauer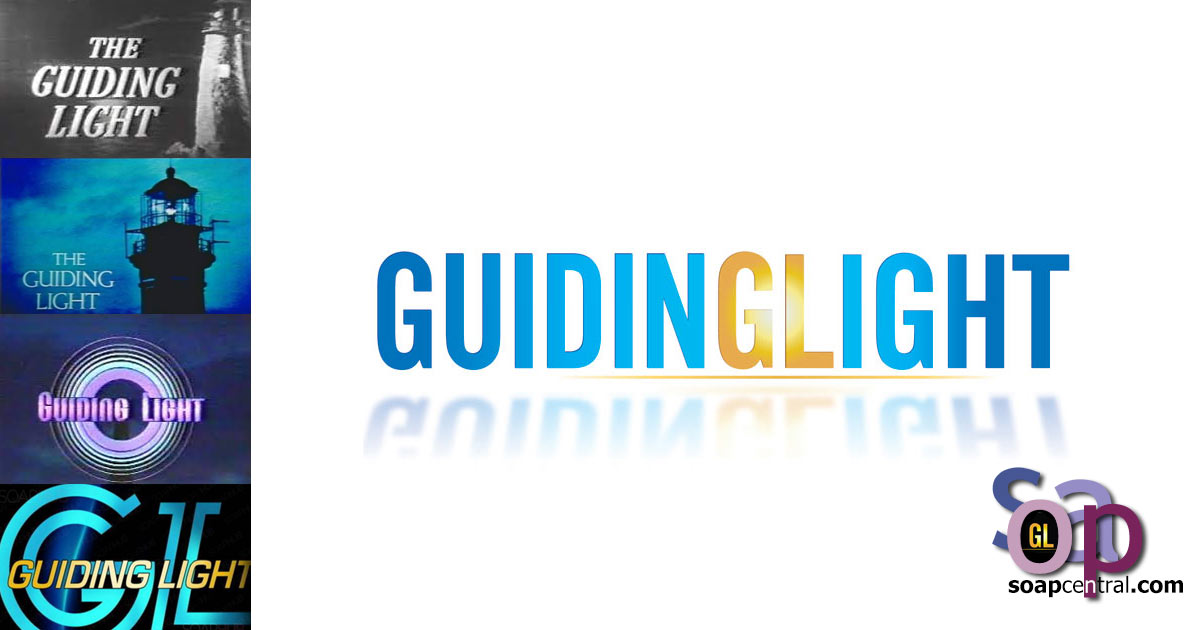 James Goodwin (June 1986 to May 16, 1990)
Pilot
Former Talk show host of "One on One" at WSPR-TV
Former owner of a flight school
Tulsa, Oklahoma
Single/Never Been Married
None
Jack Bauer (Father)
Lanie (maiden name unknown) Bauer (Mother)
Lacey Bauer (Sister)
Mary Bauer (Aunt)
Otto Bauer (Paternal grandfather; deceased)
Myra Bauer (Paternal grandmother; deceased)
Friedrich "Papa" Bauer (great-uncle/deceased)
Bill Bauer (first cousin once removed/deceased)
Meta Bauer (first cousin once removed)
Trudy Bauer Palmer (first cousin once removed)
Chuckie White (second cousin; deceased)
Mike Bauer (second cousin)
Ed Bauer (second cousin)
Hillary Bauer (second cousin; Deceased)
Hope Bauer(second cousin once removed)
Rick Bauer (second cousin once removed)
Michelle Bauer (second cousin once removed)
Alan-Michael Spaulding (second cousin twice removed)
Robert Santos (second cousin twice removed)
Jude Bauer (second cousin twice removed)
Leah Bauer (second cousin twice rmoved)
Hope Santos (second cousin twice rmoved)
None
Christine Valere (lovers)
Roxanne "Roxie" Shayne (Engaged)
Chelsea Reardon (Engaged)
Unwitting accomplice to smuggling stolen art [prior 1987]
Falsely accused Vanessa Chamberlain, on a live airing of "One on One", of buying up property on Fifth Street for dubious means [November 13, 1989]
Falsely accused Neil Everest, on a live airing of "One on One", of buying up property on Fifth Street for dubious means [December 28, 1989]
Falsely accused the following of stalking him: Roger Thorpe, Holly Lindsey, Nadine Cooper and Dana Jones. [January 1990]
Johnny Bauer's introduction to Springfield came in 1986 through Kurt Corday. Johnny and Kurt had become close friends and Kurt told him about his friends, the Bauers in Springfield. Knowing that he was distantly related, Johnny followed Kurt to Springfield and became acquainted with his family and later fell in love with Roxie Shayne. Happy, Johnny received a shock in 1987 when his past caught up with him. Alan Spaulding, learning that Johnny had helped smugglers Christine and Paul Valere smuggle goods into the country, blackmailed him into smuggling for him. Although Johnny made it clear to Alan that he hadn't known what was in the crates he transported from Europe to Springfield, he was trapped into being Alan's courier. Meanwhile, although Johnny was, initially, unable to fight his lingering attraction to Christine, whom he had known intimately in Europe, he, ultimately, chose his love for Roxie Shayne over her when he discovered that Christine lied to him about still being married to Paul. Rejected by Johnny, Christine tried to worm her way back into Paul's life and Paul didn't object, which raised the ire of Lisa Cutler. Even though it looked like Johnny and Christine were now over, Paul was still jealous of Johnny. When Paul threatened Johnny and Christine, Johnny swore he would kill Paul if Paul ever laid a hand on Christine again. Not long afterward, Paul was shot and killed and Christine lay conscious behind him with the murder gun in her hand! The slew of suspects included Johnny, Christine, Phillip Spaulding, Chelsea Reardon, John and Lisa Cutler. The Springfield police department immediately suspected Johnny because of his vocalized threat to Paul. Ed and Maureen Bauer though were convinced that Johnny was innocent and asked longtime family friend Lt. Larry Wyatt to come out of retirement to investigate the crime and clear Johnny's name.
Though Roxie's brother, Rusty, didn't believe in Johnny's innocence, Roxie did. Finally, to avoid prison and to find the real killer, Johnny ran away and hid with only Roxie, Ross and Dr. Eileen Lyndon knowing of his whereabouts. Though Christine was hidden by Alan (he thought she killed Paul) at the Spaulding cabin, Ross soon found her and brought her to Johnny. Despite being scared, Christine agreed to be hypnotized by Dr. Lyndon and suddenly her memory returned: though she had planned to kill Paul, her shot only injured him and she was knocked out. At this moment, the real murderer appeared from his hidden place behind the door and shot and killed Paul. The murderer, Warren Andrews, then put the gun in Christine's hand to make it appear as if she killed Paul. It turned out that Warren murdered Paul because he knew Paul had planned to kill him later. In the end, Warren was imprisoned and Christine left town.
Their problems gone, Johnny and Roxie got engaged and Johnny opened his own flight school. Unfortunately, tragedy struck when Johnny was diagnosed with cancer. Only an operation would help. Unfortunately, the operation involved Johnny losing part of his jaw and he'd only be able to talk with the use of a computer. Not wanting to live like that, Johnny decided to commit suicide by crashing his airplane. Fortunately Meredith Reade, Ed, Rick, and Roxie talked him out of it. In early 1988, Johnny decided to forgo conventional medicine and went for a holistic approach. While his friends organized a candle service to pray for him, Johnny miraculously went into remission. Unfortunately, Roxie couldn't handle the stress of Johnny's illness, suffered a severe nervous breakdown and was institutionalized in Switzerland. For awhile, Johnny seemed blessed with healing powers, such as when Johnny laid his hands on young cousin, Michelle, and instantly lowered her fever, but the gift went away pretty quickly.
Later, Johnny pursued a relationship with Chelsea Reardon and, in 1989, they began to work for Holly Lindsey at WSPR. Johnny was the host of a talk show "One on One' while Chelsea was the producer. At the same time that Chelsea started to react jealously to Holly's flirtations with Johnny, she was pleased to learn that her college roommate, Rae Rooney was coming to town. When Johnny and Chelsea became engaged before Christmas, Chelsea began singing on Johnny's show. Holly was surprised how many people called in to WSPR and approved of the pairing of Johnny and Chelsea, singing and the ratings went up! Johnny was about to get the bigger surprise, when someone phoned in during his call-in segment of "One on One" and instead of praising Chelsea and Johnny's pairing, this caller threatened Johnny to get rid of Chelsea! Then the caller played back a certain section of the song, "Friendship" with the lyrics of "When other friendships are forgot, ours will still be hot," and then told Johnny that he belonged with them, not Chelsea! The caller then hung up. Johnny now knew he had an obsessed fan or, so he and much of Springfield thought! As the days went by, the obsessed fan continued to stalk both Johnny and Chelsea with more threatening phone calls. Johnny asked Frank Cooper to investigate, but the fan continued to stay one step ahead of him and the obsessed fan got more daring and personal. On December 18, 1989, unbeknownst to Chelsea and Johnny, while Chelsea visited Johnny's apartment to put up his Christmas tree and lights, the obsessed fan stood outside watching them through the window. Finally, Johnny became suspicious that the obsessed fan was really a stalker wishing to do Chelsea ill. Johnny would be proven right. On New Year's Eve, Johnny and Chelsea came to Johnny's apartment and found that Chelsea's items were ransacked.
Four days later, on January 3, 1990, with Chelsea and Johnny singing "Friendship", Chelsea almost was killed when a piece of lighting equipment nearly falling on top of her. Almost everyone else at the station (Holly and Ross amongst them) assumed it was an accident; but near the end of the show, the "obsessed fan" called with a warning to Chelsea that this wasn't the worse that was about to befall her. Johnny now knew that Chelsea was being stalked. Things heated up soon after when the "fan" tried to run into Chelsea with a car and then later left another phone call at the station. Finally, two things occurred that seemed to point at WSPR employee Dana Jones being the stalker: Chelsea's stolen engagement ring was discovered in Dana's possession and Dana had been seen imitating Chelsea. At the end of the month, the stalker attacked Chelsea with a sharp letter opener! Luckily, Johnny was able to stop the stalker, even injuring the stalker's hand slightly. Chelsea then asked Rae if she could borrow her gun, and then agreed to move in with Johnny. Johnny was furious during the first few days of February when he found the weapon and promptly returned it to Rae. Johnny and Chelsea although concerned, proceeded with their plans for a Valentine's Day wedding. Rae was to be Chelsea's matron of honor and Rick was to be Johnny's best man. The wedding was to take place at Ed and Maureen's house and would be a rather small intimate gathering of a very few people, mainly the wedding party and Ed, Maureen and Michelle.
However, things before the wedding even began Chelsea doubled over in pain! Rick, Ed and Johnny quickly took her to Cedars, where sure enough Rick found out that Chelsea had been poisoned. Johnny and Frank agreed that Chelsea was to be put under police protection (which really did not sit well with her.) The next day, Chelsea would be grateful for the protection when the stalker called and not only threatened Chelsea's life, but also Ed's daughter, Michelle's Then the stalker called during "One on One" and insisted that Johnny's show be replaced permanently by Nadine's "The Love Bug." Johnny refused to be intimated though and addressed the fan directly challenging them to show themselves at the station, of course the stalker refused. Later Rae Rooney told Chelsea at Cedars, that she suspected that Dana Jones was the stalker. In order to protect Chelsea, Johnny suggested that they appear to break up. Chelsea was released from Cedars and with not being with Johnny anymore went and lived with Rae. Later, Chelsea told Frank that she was convinced that Dana was the stalker and was still after Johnny; but Frank told Chelsea that he was equally convinced that Rae was the stalker; which Chelsea vehemently disagreed with. Very soon after their conversation, Frank would have a jolt that perhaps Chelsea was right about Dana. Frank found Dana going through Johnny's stuff! Dana tried to tell Frank and Johnny, who showed up shortly after this, her suspicion that the stalker was Johnny's old girlfriend, Roxie, who had had a nervous breakdown. Of course Frank and Johnny were now even more suspicious of Dana.
Tired of being a suspect, Dana decided to leave town and asked Chelsea to meet her at WSPR so they could talk. Chelsea complied only to have a pair of hands come up from behind her and start to strangle her. Chelsea struggled with her attacker and was able to give the attacker a quick kneed with her hand to the abdomen and the stalker let go and ran. Sure enough, Dana's fingerprints were all over Chelsea's scarf and Dana was arrested as the stalker. Johnny, believing the danger was now over, proposed to Chelsea again and Chelsea accepted.. A couple of days later, an unknown person posted Dana's bail. Upon her release, Holly convinced Dana to work the control booth for a newscast with Johnny one last time. Reluctantly, Dana complied and was shocked to see someone else in the booth ready to drop a light on Chelsea! A struggle ensued with Dana getting shot and the real culprit getting away. That day, Dana died at Cedars before she had a chance to name her killer. The stalker would turn out to be Rae herself. The reason she was stalking Chelsea was that she blamed her old roommate for her brother's mental condition because Chelsea never returned his affections. Her brother went crazy and landed in an institution. After he committed suicide, Rae continued to terrorize Chelsea. Finally Rae kidnapped Chelsea and threatened to kill her when Johnny and Frank found them and stopped her. After Rae went to jail, Chelsea and Johnny went on with their wedding plans.
Just then, Johnny received word that Roxie was making an improvement and with Chelsea's support traveled to Switzerland to see her. After a few weeks, Johnny returned and wanted to give Chelsea a good-bye letter but Chelsea found the letter before he had a chance. Enraged, she let him go and Johnny moved to Switzerland to be with Roxie. Later the same year, it was mentioned by the Shaynes that Roxie was transferred to Tulsa with Johnny following her.

Post a Comment

Share on Facebook

Tweet this

Submit Feedback