Melinda Cramer
Deceased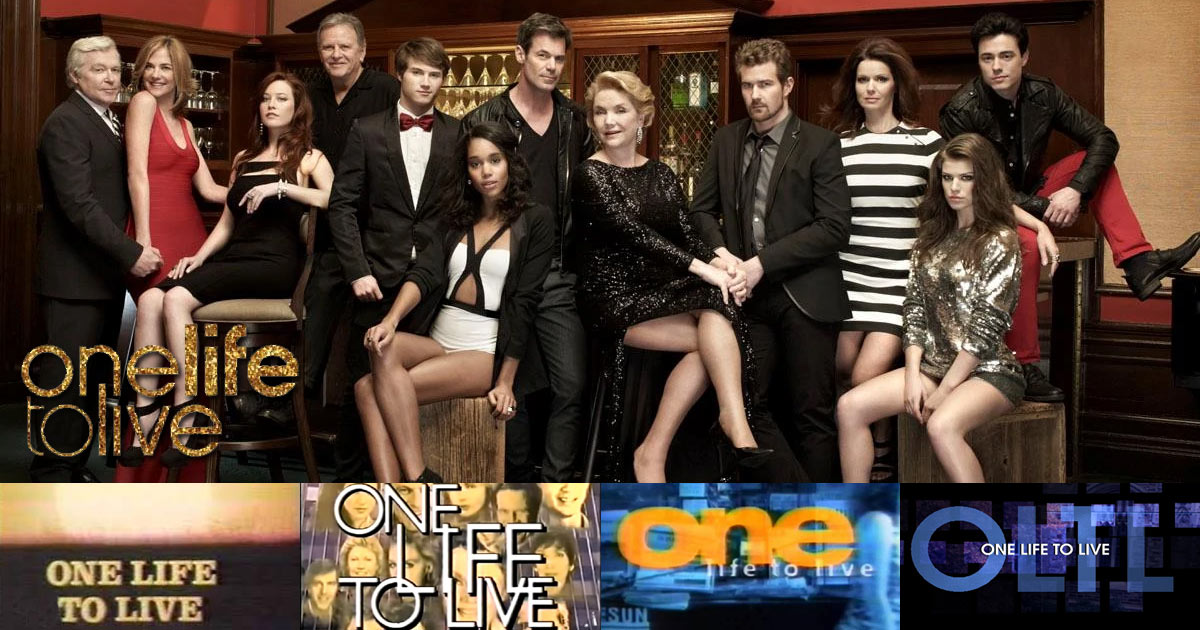 Patricia Pearcy
1973 to 1974
Jane Badler
1978 to 1981; 1983
Sharon Gabet
1987 to 1989
Nicole Orth-Pallavicini
1997; 2004
Christiana Anbri
1997 to 1998 in Dorian's childhood memories
Died in 2010 from a heart attack
Ex-pianist
A clinic in California (at time of death)
A clinic in Boston [2004]
Previously the Compton Clinic in California
Previously Llanview, Pennsylvania
Single, at the time of her death
Peter Janssen (1978 to 1981)
Paul Cramer's father (unknown time frame; divorced)
Louis Cramer (father; deceased)
Sonya Cramer (mother; deceased)
Dorian Lord (sister)
Agatha "Addie" Cramer (sister)
Cassie Callison (niece)
Adriana Cramer (niece)
Blair Cramer (niece)
Langston Wilde (niece via adoption)
William Sloan Carpenter (great-nephew; deceased)
William Sloan River Carpenter (great-nephew; via adoption)
Starr Manning (great-niece)
Brendan Thornhart (great-nephew; deceased)
Jack Cramer Manning (great-nephew)
Hope Manning Thornhart (great-great-niece; deceased)
Kelly Cramer (daughter; father unknown)
Paul Cramer (son; father unknown; deceased)
Zane Buchanan (grandson)
Mark Toland (infatuation, 1973-1974)
Jon Russell
Kelly's father
Paul's father
Tried to kill Dorian and her lover Dr. Toland [1974]
Threatened Jenny Vernon with a letter opener [1981]
Left arm paralyzed after falling off horse [pre-1973]
Institutionalized after suffering psychotic breakdown [1974]
Declared mentally incompetent and re-committed to psychiatric hospital [1981]
Given electromagnetic shock treatments against her will [1987]
Confined to mental institution [1990s]
Melinda first came to Llanview with her older sister Dorian, who had just taken a job as a doctor at Llanview Hospital. Melinda's dreams of becoming a renowned pianist had been dashed at an early age when her left arm was paralyzed after she fell off her horse during a freak riding accident. She could still play, but not as good as she could before the accident. Melinda and Dorian always believed that their parents had died in a plane crash and that their older sister Addie had died from pneumonia at the age of 13, although many years later it would be revealed that Addie had been locked in a sanitarium and their mother hadn't died after all.
Melinda wasn't completely healthy mentally, most of her life she was in an institution, but she could now be out since she was living with her sister and was seeing Dr. Marcus Polk on weekly basis. One day after an appointment with Dr. Polk, she met a young intern in the Hospital, Dr. Mark Toland and developed a major crush on him. She told Dorian about that, but Dorian, who was seeing Mark herself, acted as if she didn't know him and decided to keep her affair with him a secret from Melinda. When Melinda found out that her sister was seeing Dr. Toland herself, she had had enough of living in Dorian's shadow and decided to kill them both. While Mark and Dorian were making love in Dorian's room, Melinda came in with a knife and planned to stab them both, but fortunately she only scratched Mark's hand. After that incident she became catatonic and was institutionalized again, this time in the Compton Clinic in California.
After four years, Dorian got a call from Melinda's doctor, Dr. Overton, who told her Melinda was healthy enough to go home. Dorian went to see her sister right away, but was surprised when Melinda told her she didn't want to live in Llanfair with her. She was afraid Dorian would be over-protective of her and wouldn't let her live a normal life. She wanted to stay in the clinic for more time, so when she did leave she'd never relapse again.
About a month later, Melinda decided to move to Llanview, but she didn't want her sister to know about it, she was afraid Dorian would try to control her life. She rented a room in Ina Hopkins's boarding house and found a job as a sales woman in a ski shop. Ina became Melinda's best friend and was there for her in the rough times.
One day, a nice doctor named Peter Janssen came to the shop and took an immediate liking to Melinda. What Melinda didn't know was that her sister was also interested in Peter as well. Peter had no idea that the two were sisters since he never knew that Dorian's maiden name was Cramer. In the meanwhile, Dorian was informed by the clinic that Melinda had left and Dorian was frantic to find out where Melinda had gone.
When Melinda came to visit Peter in his office, she came face to face with Dorian, who was shocked to find that her sister had been living in Llanview and was also dating the man Dorian wanted. The sisters were fighting over a man again, but this time Melinda was the one who won. Peter never wanted a relationship with Dorian and proposed to Lynn (this was his nickname for her). Melinda was afraid Dorian would try to ruin things for them and the two eloped.
The couple returned and with time Dorian learned to accept their marriage. The problems began when Lynn heard that a famous piano teacher was coming to town, Bruno Weston, and wanted to be his pupil. She began practicing compulsively day and night and almost drove Peter insane. After a long time of preparing an audition tape, she finally sent it to him, but he wasn't thrilled at all and turned her down. Melinda was so ashamed, she couldn't bear the thought she had failed and told everybody that she'd succeeded.
Marco Dane found out about Melinda's lie and decided to blackmail her. Unable to cope with Marco's threats, Melinda checked herself back to the Compton Clinic. After a year there, Dorian declared her mentally incompetent.
While Melinda was institutionalized, Peter fell for another woman, his long time friend Jenny Vernon. He wanted to marry her as soon as possible and he needed a divorce from Lynn, but to get it he needed to prove she was sane. He brought her from the clinic to live with him and she stood up as matron of honor in her sister's wedding to Herb Callison. When she learned Peter wanted to divorce her, Melinda flipped out and threatened Jenny with a letter opener. Melinda went back to the sanitarium, and Peter had the marriage annulled on the grounds Melinda was insane when they married,
In 1983 Herb Callison (Melinda's brother in law) came to visit her in California and she confirmed his suspicions that David Renaldi indeed was the same David who fathered Dorian's child, Cassie.
Melinda was let out of the institution in 1987 and since Dorian was now living in Mendorra, she moved in with her niece Cassie to Dorian's penthouse. After all the years of therapy, she was now stronger and even a little aggressive. She witnessed Dr. Donald LaMarr murder mobster Alex Crown and since LaMarr knew her medical history, he tried to convince her that she had gone insane again. At first the only one who believed her was Alex's son, Rob, but after Melinda dreamed that Donald murdered her, Cassie and her lover, Jon Russell also joined to try to prove it.
Their plan was that Melinda would fake insanity and be admitted to Mountain View where Dr. LaMarr had worked, although Cassie was against risking her aunt's life. While inside Melinda dug up some details but not enough, she also became a good friend with Dr. Pringle who helped her a bit. She ran into Blaize Pardee there (Asa's grandma from the old west) and took her to Llanfair to meet Viki. Later when she returned she found out LaMarr was onto her, he conducted a psychotic experiment on her, which almost killed her, but fortunately she was able to escape and go to the police.
After that, Cassie and Rob stopped trying to prove LaMarr was behind Alex's murder, but Melinda and Jon kept trying. In the meantime, Melinda and Jon had a short fling. When Cassie found out about it she threw her aunt out of the penthouse.
Jon and Melinda eventually were able to prove LaMarr murdered Alex Crown by disguising a cop to look like Alex Crown and parading him into a courtroom. Believing Alex's ghost had come back to haunt him, LaMarr admitted what he had done.
Melinda began working at WVLE and had short affair with the manager, Max Holden. She and Bo Buchanan were trying to find out who was the "Fraternity Row" stalker. After that, she decided to leave Llanview for good since Cassie had also moved to Mendorra to be with Dorian.
In 1995, Melinda's previously unheard-of teenage daughter, Kelly, came to town. Kelly had lived with her mother as a child but was sent to a boarding school in Paris (paid for by Dorian) when Melinda became too ill to care for her. Kelly explained that her mother again had been institutionalized in California. In 1997, Kelly visited her mother to ask about some Cramer family secrets that Dorian was trying to keep hidden. Kelly was amazed how healthy her mother seemed and suggested she come to Llanview with her and her friend Ian Armitage. Melinda was afraid to go back and see Dorian, who Melinda feared would try to control her life like she did in the past. But Melinda wanted to spend more time with her now-grown daughter and they flew back to Llanview. Sure enough, Dorian began controlling Melinda from the outset, insisting that she stay at LaBoulaie. Whenever Cassie or Mel Hayes tried to talk with Melinda about the past, Dorian didn't allow her to speak.
Dorian saw she couldn't make Melinda keep quiet, so she switched her pills, which kept her sane, with sugar pills. Melinda began to act weird and when Dorian didn't answer any question she had about the past, she ran out to St. Anne's to see her older sister Addie, who Melinda hadn't seen since she was a little girl. The visit made Melinda's condition worse, however, so Kelly sent her back to the institution in California.
In 2003, the Cramers discovered that Melinda had borne a son, Paul, some years after giving birth to Kelly. Melinda even had married Paul's father, although the brief marriage ended in divorce and Paul was raised by his father with no knowledge of his mother. After his father died, Paul came to Llanview to connect with his newfound family. The following year, Kelly briefly visited her mother, who was now in a clinic in Boston.
In 2010, the Cramer family was stunned by the news that Melinda had died of a heart attack at the California sanitarium where she had been living, although Dorian and Kelly suspected foul play.

Post a Comment

Share on Facebook

Tweet this

Submit Feedback