Shaun Evans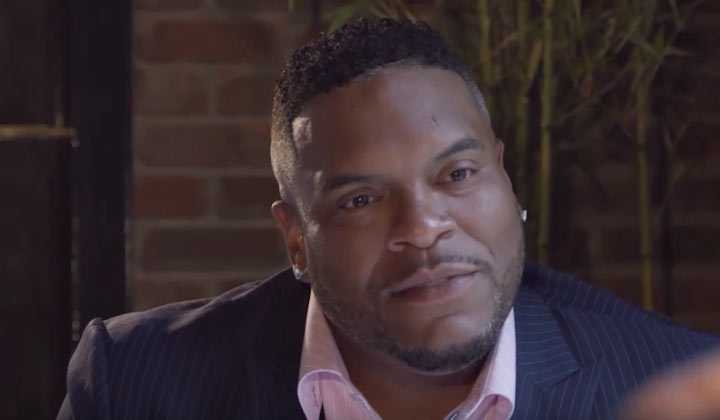 Cramer family bodyguard
Formerly Todd Manning's bodyguard
Formerly Cramer family bodyguard
Formerly Vincent Jones' bodyguard
Llanview, Pennsylvania
Single/Never Been Married
None
Richard Evans (father)
Phylicia Evans (mother)
Fred Wenton (grandfather)
Mrs. Wenton (grandmother)
Greg Evans (brother)
Destiny Evans (niece)
None
Charlene (teenage girlfriend; deceased)
Talia Sahid (kissed and pretended to date, 2007)
Rachel Gannon (dated, 2009)
Vivian Wright (dating, 2010 to present)
Served time in Statesville Prison in early 1990s
Suffered cardiac arrest and lapsed into coma while in surgery [Sep 2009]
Shot multiple times while trying to protect Todd and Starr from kidnappers [Sep 2009]
Knocked unconscious and kidnapped by Todd Manning [Aug 2010]
Assaulted by Elijah Clarke [Oct 2010]
Shaun Evans first appeared in Llanview in 2006 as the bodyguard and trusted friend of businessman Vincent Jones. When Vincent invested in Nash Brennan's winery, Shaun visited the vineyard to make sure his boss' money was being put to good use. He protected Vincent when police detective John McBain got too close for comfort, and he even tried to patch up Vincent's troubled relationship with Layla Williamson. When the white supremacist group One Pure People was believed to be behind a series of arsons occurring in 2007, Shaun confided to the police that his grandfather Fred Wenton had been targeted by the group in the past. Then Shaun's grandparents' house was burned down, exposing a leak in the police department.
Shaun briefly posed as the boyfriend of police officer Talia Sahid in 2007. Talia had made up the boyfriend because she was scared to get involved with fellow officer Antonio Vega, but ultimately the sham was exposed and Shaun encouraged Antonio to pursue a relationship with Talia.
After Vincent left town in 2008, Shaun was hired as a bodyguard by Todd Manning, who feared for the safety of his children after his enemy Lee Ramsey became the police commissioner. But Shaun quit when Todd got violent toward his daughter Starr and her boyfriend Cole Thornhart. When Todd's ex-wife Blair Cramer won sole custody of the children, she hired Shaun to protect the kids from Todd.
In 2009, Matthew Buchanan befriended a fellow freshman at Llanview High School named Destiny Evans, and it was soon revealed that Destiny was Shaun's baby sister. After Matthew was paralyzed in a car accident, Destiny began pestering Shaun for their brother Greg's phone number. Destiny believed that Greg, a doctor, could help Matthew walk again, but Shaun refused. When Shaun accompanied his sister to the prom, he met Matthew's sister Rachel Gannon and quickly hit it off with her, and they began dating casually. Shaun told Rachel that Greg had walked out on their family after becoming a world-famous doctor. When Greg came to town to evaluate Matthew, Destiny thought it was because she had wrote him asking him to come, but Shaun knew better -- Greg had come only because Clint Buchanan had promised him a large payment to evaluate Matthew. Greg decided to leave town when Matthew's parents decided not to proceed with the surgery, but Rachel convinced him to stay and try to mend his fractured relationship with his brother and sister.
Shaun began to sense that Greg was attracted to Rachel and he worried that she would fall for him as well. When Shaun saw television footage of Rachel and Greg working out and nearly kissing after collapsing on top of each other, he asked Rachel whether she still wanted to be with him. Shaun said he knew he wasn't as flashy as his brother, but he vowed to take her on a date and sweep her off her feet. Rachel meanwhile gave into temptation and shared a passionate kiss with Greg. Rachel decided she would break it off with Shaun before she could hurt him anymore. But during a kidnapping attempt at La Boulaie, Shaun was shot multiple times while protecting Starr and Hope. He was rushed to the hospital and survived the emergency surgery, to the relief of his family. When a bullet fragment was found lodged in his skull, however, Shaun agreed to let Greg operate on him to get it out. Complications arose during the surgery and Shaun lapsed into a coma, devastating Greg, Rachel and the Evans family. After nearly a month in a coma, Shaun woke up as Destiny was talking to him and asked to see Rachel -- unaware that she and Greg had nearly had sex just before he came to.
Shaun told Rachel he wanted to take her out on the date they were planning before he got shot, and Rachel didn't have the heart to say no. But when Shaun showed up for the date, Rachel couldn't go through with it and admitted to Shaun that she wasn't in love with him. Shaun asked if she was in love with Greg, but Rachel avoided the question. In the park, Rachel told Greg she didn't want to pursue a relationship with Greg for fear of hurting Shaun. Shaun saw them kiss and lashed out at them, warning Rachel that Greg will get bored with her and move on to another woman. Shaun remained cool toward Rachel and Greg as they began dating and kept his distance. When the Evans family gathered at Capricorn for Snoop Dog's concert, Shaun surprised Greg and Rachel by showing up with Dr. Vivian Wright, who had previously been with Greg. They were apparently dating, and Shaun's parents were pleased by Shaun's choice of a mate.
Shaun got a new assignment in 2010 when Dorian ordered him to serve as her niece Kelly Cramer's bodyguard. Kelly's mother Melinda had recently died under mysterious circumstances and one of Melinda's fellow sanitarium patients died after coming to Llanview to tell Kelly the truth about her mother's death. Shaun stayed on Kelly like white on rice, annoying Kelly to no end -- especially as she began dating one of her ex-husband's associates, Reed Wagoner. After Shaun caught Reed alone in Kelly's office at The Sun, Kelly told Reed she wasn't interested in pursuing a relationship with him and they ended things.
When Téa Delgado learned she was dying and wanted to go away to a private hospice to live her final days, Shaun helped her get there while evading Todd's private investigators. Shaun told Téa he didn't understand why she didn't want Todd or Danielle with her when she died, saying if it was his mother he would want to be with her until the end. Shaun refused to help Todd find Téa, even after Todd had him knocked unconscious and tried to force him to give up Téa's location. But Shaun was unable to say no to Dani, and he agreed to fly Todd and Dani to St. Kitts, the island where Téa was staying. When they arrived, however, Shaun's brother Greg told them that Téa had died the night before. Shaun smelled a rat and questioned why Greg was so determined to keep Téa from her family, but Greg said he was only doing what his patient requested.
Shaun's suspicions grew after Destiny told him she had followed Greg to a clinic in nearby Cherryvale where Greg was treating a mysterious female patient. Shaun went to the clinic to check it out for himself, but before he could talk to the patient he got a call from Llanview Detective Theo Price informing him that Greg had been given a near-fatal dose of morphine from a believed-dead Elijah Clarke in St. Kitts. Shaun didn't understand what Greg had to do with Eli and figured that Eli must have been holding something over Greg's head. Shaun's mother got very quiet when he shared his theory with her, and Shaun realized that his mother knew more than she was saying. Shaun and Destiny held vigil over Greg as he was rushed back to Llanview in a coma. Shaun was in the room when Greg came out of his coma, and the first word out of his mouth was "Téa."
Shaun was startled when he entered Greg's room and found Eli standing over him, dressed in surgical garb. Eli knocked Shaun upside the head with a metal tray and made a quick escape. After Greg recovered from the second attempt on his life, Shaun and Destiny stormed Greg's hospital room demanding to know what secret Eli was holding over Greg's head. Shaun was stunned when his parents told Destiny that they weren't her biological parents. Shaun questioned how this could be, but Richard reminded Shaun that he had been in Statesville Prison while his mother was supposedly pregnant with Destiny. A tearful Destiny at first assumed she was adopted, but then Greg admitted that he was her father. Greg had gotten a girl pregnant just after starting medical school. Rather than give the baby girl away, Phylicia and Richard agreed to raise her as their own. When Shaun pressed for more details, Greg admitted that Destiny's mother was Charlene, a girl from the neighborhood who had been dating Shaun before he was sent to prison. Greg and Charlene had gotten close while working on Shaun's legal appeal, and Greg said it never should have happened. Shaun couldn't believe that Greg would go after his girlfriend, noticing a pattern that had continued into adulthood, and began strangling Greg until Richard intervened. Greg told Destiny that Charlene was dead, which was news to even Phylicia and Richard, who believed Charlene had simply left town. When Destiny ran out of the room in tears, Shaun followed after her and gave her a big embrace.
As Greg was being released from the hospital and taken to police custody, Shaun demanded to know what had happened to Charlene. Greg claimed that Charlene had fallen and hit her head after they had been arguing about putting their baby up for adoption. Greg said he tried to revive her but she was already dead, so he disposed of her body and never told her parents what had happened. Shaun grieved for Charlene and her parents, who never knew what had happened to their daughter, and Vivian comforted him. Shaun took in Destiny, who no longer wanted to live with her parents because of their betrayal.
When Todd was shot and nearly killed by a sniper in March 2011, Shaun stood guard outside his hospital room in case the sniper returned to finish the job. Shaun caught a hooded stranger trying to enter Todd's room and was literally floored by the mystery man, who turned out to be Téa's wayward brother Tomas. Tomas said he learned martial arts moves after classes at Julliard, but Shaun knew Tomas' skills were far more advanced. When Dani and Nate found a syringe near Todd's bed just after Tomas had left Todd's room, they told Shaun and he called the cops.
Shaun nearly went ballistic when he overheard Matthew and Destiny talking about having sex for the first time, but Destiny assured Shaun that she and Matthew weren't involved. After Matthew suffered a near-fatal blow to the head and went into a deep coma, Vivian suspected that Destiny and Matthew were more than friends. After Vivian confirmed that Destiny was indeed pregnant with Matthew's child, she told Shaun the truth. Shaun and Vivian counseled Destiny and encouraged her to get permission from her mother to have an abortion, since Destiny felt she couldn't raise the baby. But Destiny changed her mind at the last minute after Nora discovered that Destiny was pregnant and pleaded with her to keep the baby, since it could be her last link to Matthew. In September 2011, after the man previously known as Todd Manning was shot and killed, Shaun went to the police with a recording of the phone call that was made at the time the shooting occurred.

Post a Comment

Share on Facebook

Tweet this

Submit Feedback