About the PS News Archives
Passions-related news from 2001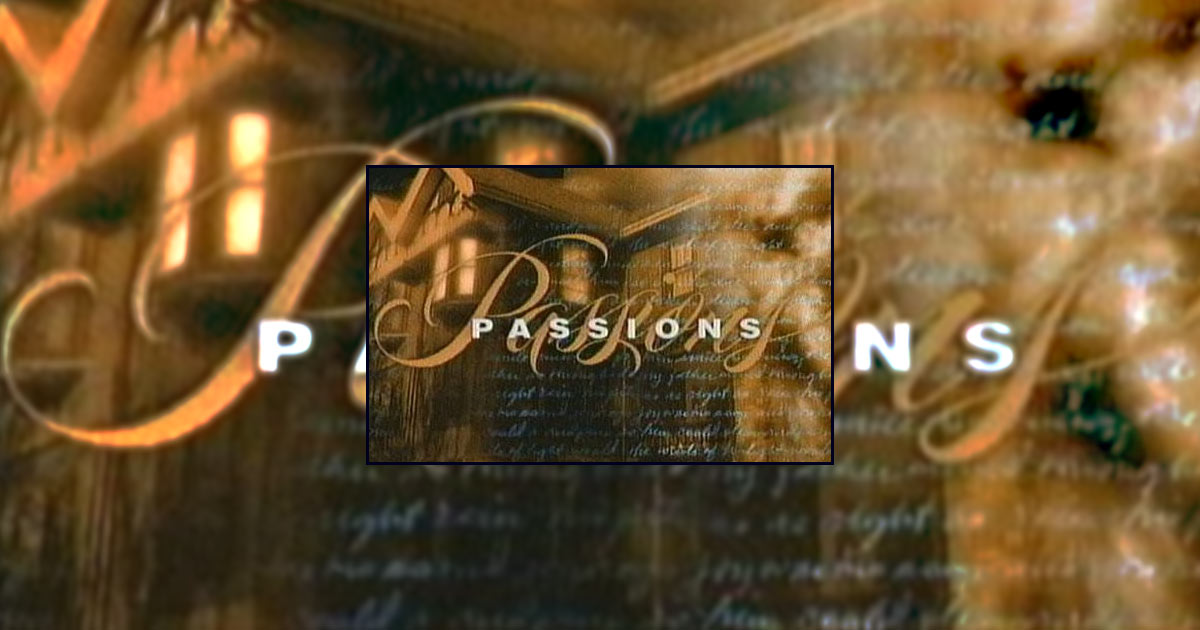 It's impossible to keep up with all of the twists and turns from the world of soaps. Luckily, Soap Central has done it for you. Our News Archive has a listing of every news story ever posted on our site.
Here are some of the news stories posted on Soap Central during 2001 that focus on Passions or past and present PS performers. To read any of the articles listed below, simply click on the appropriate link.
To access articles from other years or to review articles with similar themes, please see the News Archive links below this text to access a specific year. Or to view a listing of all years for which news stories are available, simply click here.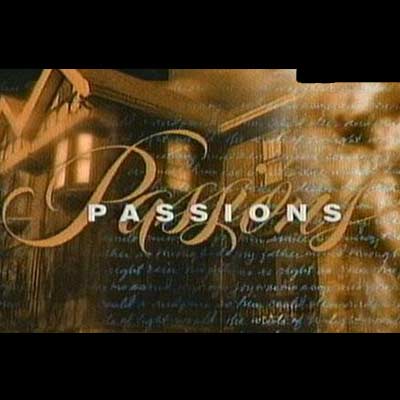 January 2001
Galen Gering (Luis Lopez-Fitzgerald) and McKenzie Westmore (Sheridan Crane) dominated the nominations phase of this year's Dankies. The pair racked up a combined seven nominations. Gering earned nods in the Outstanding Leading Actor and Most Attractive Actor categories while Westmore took nominations as Outstanding Leading Actress and Outstanding Overall Performer.
January 2001
On January 23rd, Tabitha Lenox becomes the newest published author. No, that's not a typo. Harmony's resident witch will have a shot at being on the best-seller list with the publication of Hidden Passions: Secrets from the Diaries of Tabitha Lenox.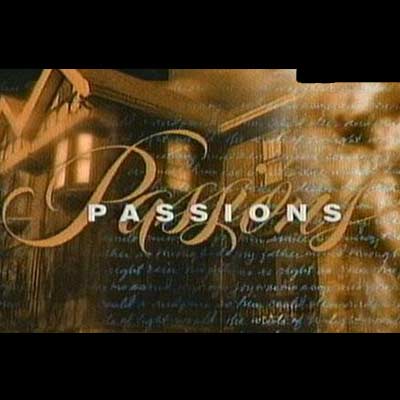 January 2001
Passions fans can breath a bit of relief. NBC has decided to extend the fledgling soap's run for at least another year.

February 2001
Hank Bennett
will undergo a radical transformation in the next few months. Dalton James, the actor who created the role in 1999, has been released from his contract.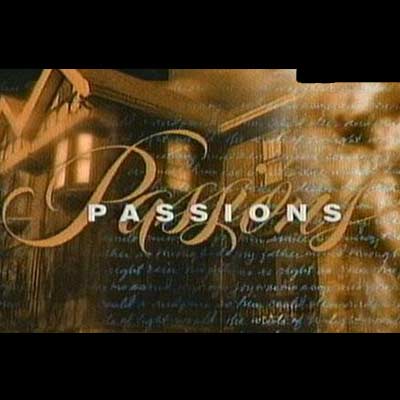 February 2001
For months, Passions fans have been demanding some sort of payoff from the show's numerous ongoing storylines. If those same fans were looking to the Passions Online Awards, known as the Dankies, for some appeasement of that storyline angst... well, let's just move on to the results.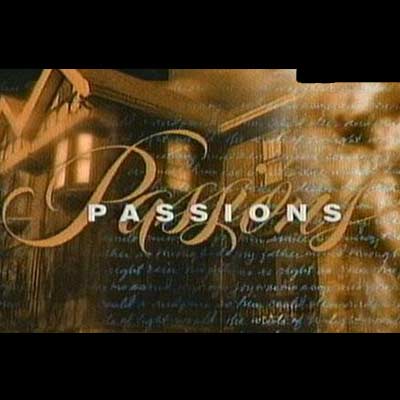 February 2001
With over 117,000 copies of it in print, Hidden Passions: Secrets from the Diaries of Tabitha Lenox" is a bona fide best seller.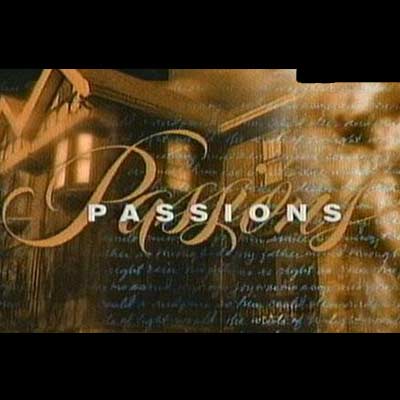 February 2001
With over 117,000 copies of it in print, Hidden Passions: Secrets from the Diaries of Tabitha Lenox" is a bona fide best seller.

February 2001

March 2001

March 2001
Daytime newcomer Ryan McPartlin will be joining the cast of Passions as Hank next month. The role of Hank was vacated earlier this year when the writers decided that it was time to take the character in a new direction. That decision left Dalton James, the creator of the role, out of the picture. James' last appearance was January 10th.

March 2001
The crew and cast of Passions had little time to celebrate the show's eight Daytime Emmy nominations. As the good news hit, there were rumblings that behind-the-scenes turmoil was brewing.

May 2001
When the Emmy nominations came out last year, fans of Passions bemoaned the apparent shun of the show by Emmy voters. In its first year of eligibility, Passions received zero Emmy nominations.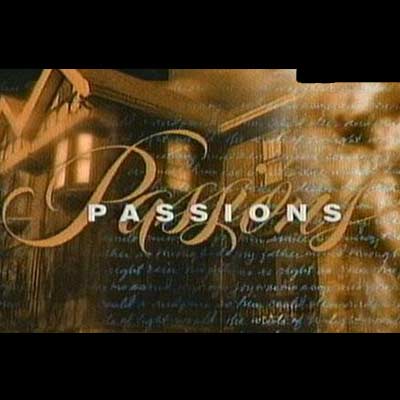 June 2001
This past year proved to be a big year for the fledgling soap. Passions racked up an impressive eight Emmy nominations, though the show did not earn any victories. The total placed it as the fourth most-nominated soap of the year.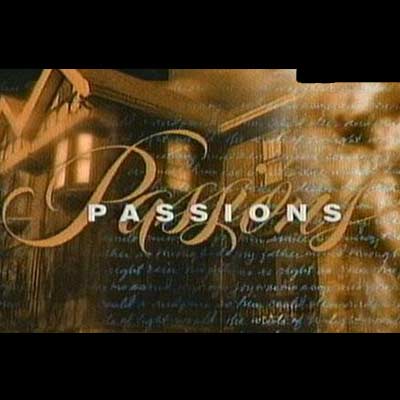 July 2001
Television veteran Owen Bush died on June 12th at the age of 79. Among his many roles, Bush played the recurring role of Orville on Passions.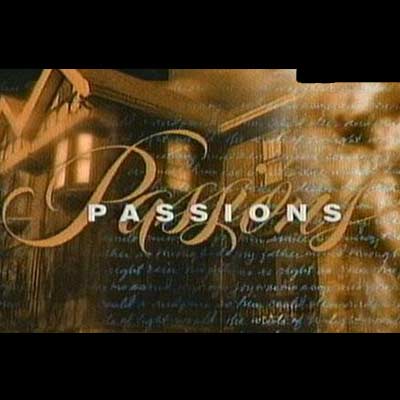 July 2001
If your local office supply store seems to be running low on pens and pencils, there may be a very good reason. Passions creator James E. Reilly is said to be in the process of creating two spin-offs and a primetime telemovie based upon the NBC soap.

August 2001

August 2001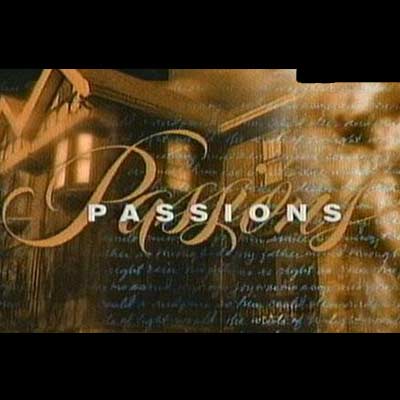 September 2001
The 17th Annual Shine Awards have bestowed a nomination on Passions - the only soap to receive a nomination this year. The Shine Awards honor the exploration of sexually-themed storylines in a frank, yet sensitive manner.

November 2001
There will soon be another new face roaming around Harmony. Jack Krizmanich has landed the contract role of "John" on Passions.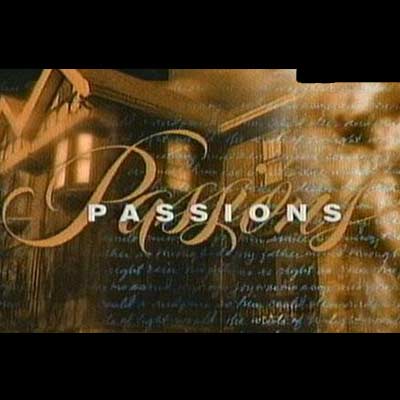 December 2001
With the exception of a few performers who are no longer with the show (and of course storylines), this year's Passions edition of the Soap Opera Central Awards looks very much as it did last year. In fact, seven of the eight nominees in the Outstanding Lead Actor and Actress categories were also nominated in the same categories last year.