ABC announces the cancellation of Port Charles
by
Dan J Kroll

Posted Friday, June 27, 2003 11:03:45 PM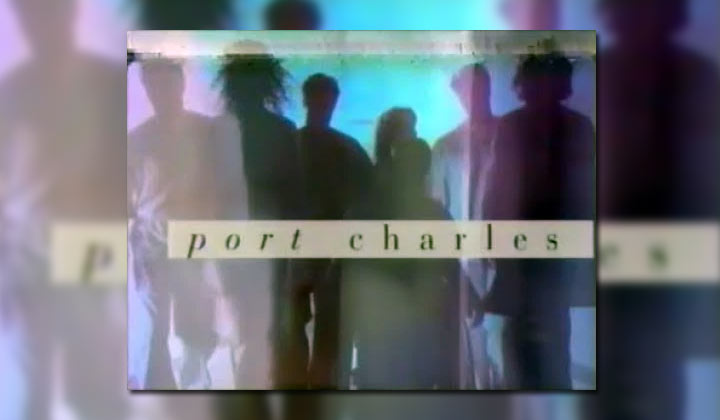 Port Charles, the six-year old spinoff of General Hospital, has been cancelled. The show will air its final episode on October. The announcement of the show's demise was made Friday, June 27th by ABC Daytime President Brian Frons, just three days after a Soap Opera Central special report hinted the the half-hour soap was in danger of being cancelled.
"This was an extremely difficult decision. We were very pleased with the creative execution of the show, but the 30-minute format in this time period posed significant financial challenges, which ultimately led to this decision," Frons said in a statement. "Port Charles allowed us to develop a wonderful stable of talent in front of and behind the camera, and it is our plan to place as many as possible throughout our other ABC Daytime shows. I am extremely grateful to everyone who played a role in developing, creating and making this show on a daily basis."
Port Charles is currently on hiatus. The soap went to a six month taping schedule to help reduce costs. ABC's announcement comes as the show was preparing to return to production. Julie Hanan Carruthers recently told TV Guide that she had penned the show's Thanksgiving episode and was looking forward to developing scripts for "The Gift," the book which was to have begun in October.
But in recent weeks, Internet buzz had grown louder about Port Charles' fate. While several soap opera publications had previously reported on the renewal of Port Charles by ABC, the network had never officially given the ratings-challenged soap a green light for another year.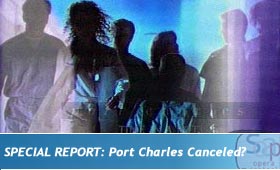 At this year's Daytime Emmy Awards, Michael Easton (Caleb Morley) and Brian Gaskill (Rafe Kovich) separately encouraged fans to write to ABC to voice their support for Port Charles. Though the show garnered an Outstanding Drama Series nomination at this year's Emmys, it was seen as a major disappointment when Port Charles lost the award to As The World Turns; Port Charles had been selected as a shoo-in by media outlets - including Soap Opera Central - across the country. The show also failed to capitalize on any of its six other Emmy nominations.
ABC Daytime President Brian Frons was said to be one of Port Charles' biggest champions. It was Frons' idea to have Port Charles air a special one-hour episode in the timeslot usually held by One Life to Live. The idea behind the unusual move was to bolster the show's ratings. For the week of June 16th, Port Charles notched a 1.6 rating, which equates to a little over one-and-a-half million viewers. That total is about one-quarter of the viewing audience of top-rated CBS soap The Young and the Restless and places Port Charles dead last among the ten soaps currently airing. Compared to a year ago, Port Charles' ratings are stagnant.
With Port Charles's cancellation now confirmed, it looks highly unlikely that any of the show's characters would be folded back into the General Hospital roster. Port Charles started off as a closely-knit spinoff of General Hospital. In recent years it was the decision of the show's executive staff to move away from the kid sibling status and develop a niche of its own for the show. That, of course, led to the experimentation with vampires, angels and other atypical soap opera material.
A Port Charles insider claims that only Erin Hershey Presley (Alison Barrington), Brian Presley (Jack Ramsey) and Nolan North (Chris Ramsey) have been told that they would be moved to General Hospital. Other long-time veterans, like Jon Robert Lindstrom (Kevin Collins) and Lynn Herring (Lucy Coe) are apparently not of interest back at their one-time home.
In fact, Herring is reportedly in talks with CBS executives to join the cast of The Young and the Restless, at least according to Internet chatter. A spokesperson for The Young and the Restless declined to comment on the rumor. A spokesperson for Port Charles said only that Herring is a member of the Port Charles cast.
A survey conducted by Soap Opera Central during the four day period prior to the ABC announcement, 40% of poll respondants felt that Port Charles would be renewed. However, a third felt that the show had become stale and would definitely be cancelled.
The Port Charles section of Soap Opera Central will remain online indefinitely as a place for fans of the show to share their memories as well as re-live the highs and lows of the show's run.
Port Charles airs its final episode on Friday, October 3.
Are you disappointed that Port Charles was canceled? What are some of your favorite memories from the series? We want to hear from you -- so drop your comments in the Comments section below, tweet about it on Twitter, share it on Facebook, or chat about it on our Message Boards.