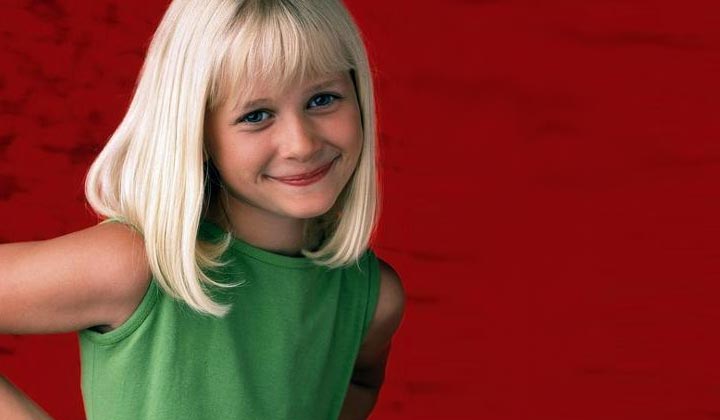 Serena Baldwin
June 6, 1997 to October 3, 2003
Born on-screen on December 7, 1993 Student 22 Rue de Felice, Paris, France
Formerly the Firehouse Single/Never Been Married None
Scott Baldwin
(father)
Dominique Stanton Taub Baldwin
(biological mother; deceased)
Lucy Coe
(surrogate mother)
Karen Wexler
(half-sister; deceased)
Logan Hayes
(half-brother; deceased)
Christina Baldwin (sister; via adoption)
D.V. Bordisso (paternal grandfather)
Lee Baldwin
(grandfather; via adoption)
Avery Stanton (grandfather; deceased)
Katherine Bell
(half-aunt; deceased)
Danielle Ashley
(half-aunt; deceased) None None None
GENERAL HOSPITAL
Serena was born via surrogate mother Lucy Coe when it was discovered that her mother, Dominique, was dying, but wanted to leave her husband, Scott, with a child. Lucy made this dream possible by carrying Serena until birth. Shortly after Serena's birth, Scott took her to Canada to hide from the mob, who were trying to steal the fortune that Dominique left them both.
PORT CHARLES
In 1997, Scott returned to Port Charles without Serena. Scott accused Lucy of kidnapping her. Scott was run down by a car, but that didn't stop him from his efforts to find his daughter. Eventually, Scott learned that Danielle Ashley and Rex Stanton had taken Serena with the hope of bilking Scott out of Serena's trust fund. Danielle told Scott the truth and he reunited with Serena. Rex, however, wasn't finished with Scott. He made it appear that Scott was an unfit father, and Rex gained custody of Serena. Lucy married Rex in order to keep an eye on Serena. Rex was forced to come clean and he was arrested for his crimes. Serena was once again reunited with her father -- this time for good.
Lucy grew jealous of Eve spending time with Scott and Serena, so Lucy siphoned the gas out of Eve's car as part of a plan to be a hero in Serena's eyes. Lucy figured that she would rescue them when their car ran out of gas, and Scott would be impressed. However, things didn't go as planned. The car got in an accident and Serena lost her eyesight. After a successful surgery, Serena was able to regain her vision. Lucy and Scott eventually married and the trio headed off to Paris to live happily ever after.

Post a Comment

Share on Facebook

Tweet this

Submit Feedback