All My Children Recaps: The week of March 30, 2009 on AMC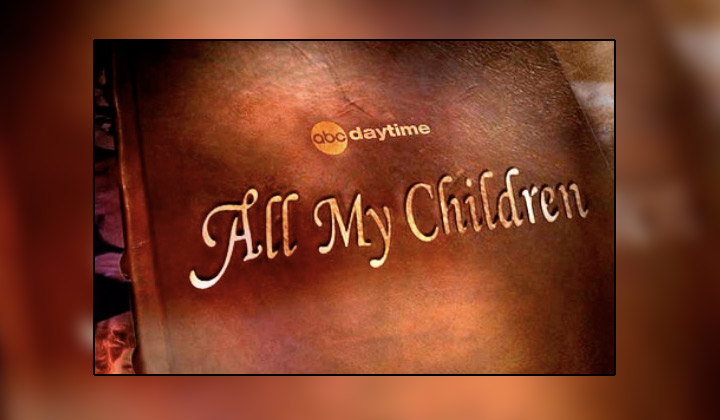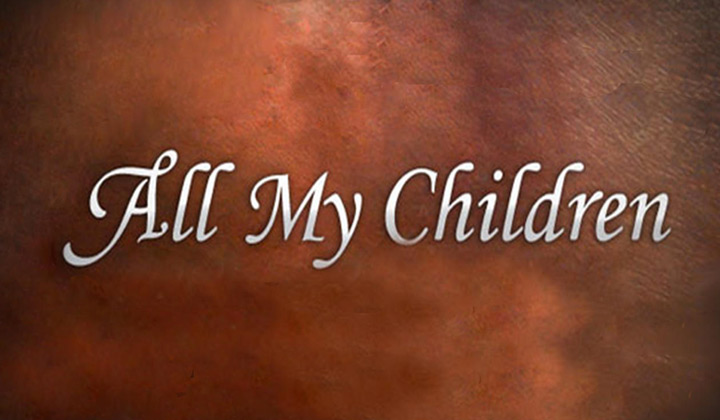 Monday, March 30, 2009
David was furious when he left the courtroom. David blamed JR for the judge's decision to leave Little A in a foster home. JR told David that a worse alternative would have been for the judge to grant David custody.
Annie awoke from a nightmare. She was startled when she saw Aidan standing in her room. Aidan apologized for intruding on Annie while she slept. He offered to leave, but Annie asked Aidan to stay; she didn't want the nightmare to return.
Annie asked Aidan about Emma's birthday. Aidan gently told Annie that she had been confused; it had been Annie's birthday. Annie became agitated. She wondered why she had nightmares about a birthday party, but didn't have any recollections of a real birthday party.
Aidan asked Annie to tell him about her nightmares. Annie revealed that in the dream she was seven years old. The dream turned disturbing when everything suddenly went dark; Annie heard heavy breathing followed by a loud scream.
Aidan suggested that something traumatic had happened to Annie in the past. Aidan suspected that the horror of the event had caused Annie to repress memories. Aidan asked Annie how long the dreams had been plaguing her. Annie admitted that they had started around the time that Annie began talking to Tori.
Aidan cautioned Annie not to reveal too much to Tori. Annie promised to heed Aidan's warning. Annie tried to distract Aidan with playful affection, but Aidan reminded Annie that ignoring her problem wouldn't make it go away. When Annie asked Aidan why he continued to push her to remember, Aidan revealed that he didn't want Annie to hurt anyone again.
At the Martin residence, Jake helped Amanda complete a profile about herself for prospective adoptive parents. Amanda refused to disclose any information about David; she believed he was irrelevant. Neither was aware that Pete stood in the foyer eavesdropping on their conversation.
Moments later JR and Tad arrived home. JR was distraught because Little A had been left in the custody of a foster family. Amanda and Jake joined Tad and JR in the foyer. JR was filled with regret. JR believed that his loss of temper in court had convinced the judge to rule against him.
Pete pulled Jake aside when everyone wandered into the living room. Pete confessed that he had overheard Jake and Amanda discussing Amanda's profile. It soon became apparent that Pete was under the impression that Amanda was looking for someone to marry so that her baby wouldn't be born out of wedlock. Pete surprised Jake by offering to marry Amanda. Pete asked Jake to pass along the message. Jake fought a grin as he promised to mention the proposal to Amanda.
While Tad stepped away to take a call from Opal, Amanda tried to offer JR words of encouragement. JR rebuffed Amanda's efforts. JR accused Amanda of being partly responsible for JR's predicament because she had conspired with David.
JR warned Amanda that David would eventually go after her baby.
Later, Jake found Amanda in the boathouse. Amanda asked Jake to promise her that he would not let her see the baby after it was born. Amanda feared that she wouldn't be able to give her child up for adoption if she held the baby. Jake assured Amanda that she was not alone; she had Jake and Pete. Amanda was baffled by the mention of Pete's name. Jake shared the details of Pete's proposal of marriage.
Amanda was relieved when she realized that Pete was unaware of her adoption plans. Jake agreed that they needed to be cautious about their future conversations when they discussed the adoption.
David was in a fit of rage when he arrived at Wildwind. Krystal trailed behind him, appearing anxious. David was certain that Jesse knew where Little A had been placed. Krystal was speechless when David blamed everyone but himself for the judge's decision. David turned his wrath on Krystal when she suggested that Little A was better off without David. David grabbed Krystal; he violently shook her as he shouted at her to "shut up!"
Krystal cried out that David was hurting her. David immediately released his grip on Krystal. Krystal stumbled backwards. As she fell, Krystal hit her cheek on the corner of a table. David looked down at Krystal with a horrified expression. He apologized to Krystal as he tried to help her up, but Krystal pulled away. She ordered David not to touch her.
David begged Krystal to forgive him, but Krystal raced out of Wildwind.
Tad was talking to Opal at ConFusion when he spotted Krystal across the bar. Tad noticed Krystal's bruised cheek as he approached her. Krystal tried to explain that the injury had been a result of an accidental fall, but Tad seemed determined to believe that David had struck Krystal.
A short time later Tad arrived at Wildwind. He warned David to keep his hands off of Krystal.
At the Hubbard residence, Angie walked into the living room after putting Little A down for a nap. She was heartbroken because Little A was homesick.
Later, Jesse assured Little A that JR loved his son and was in Little A's heart. Little A seemed to take comfort from the words. Angie led Little A into another room to play, while Jesse answered a knock at the door.
JR was teary-eyed as he handed Little A's favorite stuffed animals to Jesse. JR asked Jesse to make sure that Little A received them. JR was distraught, so Jesse invited him in.
While Jesse and JR talked in the living room, Little A saw his father. Little A lit up with joy. He ran into JR's outstretched arms as they happily reunited.
At the casino, Zach offered to gamble for what he loved "most." It became clear, as Kendall tried to discourage Zach from antagonizing Ryan, that Kendall believed she was what Zach loved most. Ryan corrected Kendall; he insisted that Zach had meant the casino. Kendall was visibly hurt when Zach didn't dispute Ryan's claim.
Ryan accepted Zach's challenge. The two men sat down to play poker. Erica walked in during the first hand. Ryan was victorious. Zach went to the bar for a drink before the second hand was dealt. Kendall followed Zach. She begged him to reconsider his desperate attempt to win the casino from Ryan.
Zach accused Kendall of knowing about Ryan's plan to gain control of Cambias Industries and the casino. Kendall insisted that she had learned of it when she had seen the headline in a newspaper. Zach didn't believe her. He told Kendall that, win or loose, he was done with her.
Kendall asked Zach if he felt better after insulting her. Zach claimed that he hadn't meant to offend her. He congratulated Kendall on going after what she wanted: Ryan. Zach wondered how things would fare for Kendall and Ryan when Ryan finally realized that he had only himself to blame for Greenlee's demise. Zach believed that Greenlee wouldn't have felt compelled to save the Slater marriage if Ryan had not told Greenlee that Zach had an affair with Reese.
Kendall warned Zach not to go there. Zach pointed out that a kiss was a far cry from an affair. Kendall disagreed with Zach's view of the betrayal.
Meanwhile, Erica cautioned Ryan not to take advantage of Kendall's pain. Ryan denied the allegation, which prompted Erica to threaten to "smack the smug off" of Ryan's face. Ryan dared Erica to follow through with her impulse, but she ignored him. Ryan insisted that he was helping Kendall; he continued to blame Zach for all of Kendall's problems.
Ryan and Zach returned to the table for another hand of poker; Zach won. As the men took another break, Kendall told Erica that Zach had petitioned for a divorce. While Kendall went to talk to Ryan, Erica approached Zach. She asked Zach to teach Ryan "a lesson he won't soon forget."
Ryan and Zach sat down for the third round of poker. Ryan realized that he had a winning hand. He invited Zach to walk away. Ryan promised not to think less of Zach if he accepted the offer, but Zach declined. Instead, Zach put everything on the line, including his wedding ring. Ryan followed Zach's lead. When they revealed their hands, Zach emerged victorious. Ryan promised retribution before he stormed off.
Zach scooped up his winnings, minus his wedding ring, then left the table.
Annie had another nightmare. In the dream, Annie was a little girl trapped in a dark basement. A man called out Annie's name as he opened the door. When Annie jolted awake from the dream, she saw Tori standing in the shadows. Aidan slept soundly nearby.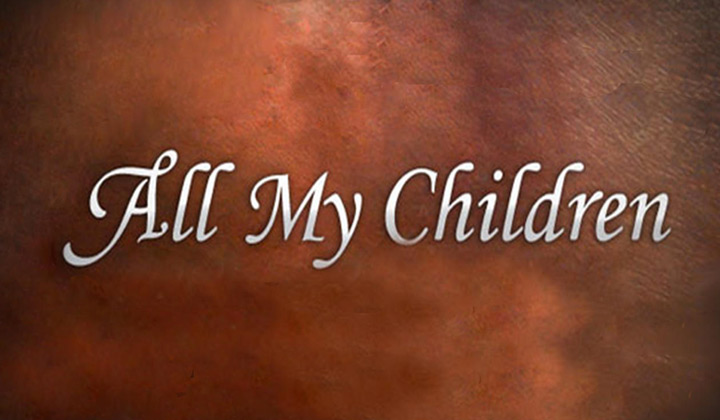 Tuesday, March 31, 2009
Krystal was at ConFusion. She stared into a compact mirror and looked at the bruise on her face. Opal approached Krystal and commented that Krystal had quite a bruise. Opal suggested that Krystal put a steak on her face to reduce the swelling. Opal then commented that she learned the "tricks of the trade" after she realized she married a monster.
Krystal insisted that David did not hit her. Opal said that she knew what it was like to make excuses for an abusive man. Krystal told Opal not to compare David to Ray Gardner. Krystal affirmed that she was not a victim. Opal stated that Krystal was not her favorite person, but Opal did not think that anyone deserved to live in fear.
David opened his door to find Tad on his doorstep. Tad grabbed David by the throat and warned him never to hurt Krystal again. David pushed Tad off of him and insisted that he did not mean to hurt Krystal. David admitted that things got "out of control" after the custody hearing and that he hated himself for what happened.
David explained that he grabbed Krystal and she fell and hit her head by accident. David swore that he did not intentionally hurt her, but Tad was unconvinced. David thought that Tad should understand what it felt like to lose a child. Tad reminded David that Little Adam was not his child. Again, Tad warned David never to lay a hand on Krystal.
Tad arrived at ConFusion. Krystal asked Tad what he did to David. Tad assured her that David was fine. Tad said that David claimed her fall was an accident. Krystal reaffirmed that David did not mean to harm her, but Tad felt otherwise. Tad wished that Krystal would finally realize who David truly was. Krystal announced that David was her husband and her home.
After Krystal left, Opal told Tad that Krystal needed him. Opal thought that Tad was the only person who could save Krystal.
JR was shocked to see Little Adam in the Hubbards' home. JR hugged his son and told the boy that he loved him very much. Jesse apologized for not telling JR where Little Adam was. Angie wished that Little Adam could go home with JR, instead of staying with them for longer. JR told the Angie and Jesse not to apologize. JR was extremely grateful that his son was with loving, caring people. JR promised not to tell anyone that he visited Little Adam at the Hubbard residence.
David went to see Jesse, so JR and Little Adam hid. David said that he wanted to make sure there were no hard feelings between him and Jesse after the hearing. Jesse asked why David really came to see him. David wanted to know where Little Adam was, but Jesse refused to give David any information. David hinted that he would pay Jesse for information. Jesse warned David not to bribe him. David swore that he would not give up, and he left.
JR was disgusted with David. JR told Jesse to arrest David for bribery. Jesse explained that he did not have evidence of a bribe. Also, Jesse did not want to provoke David any further.
Angie suggested that JR give Little Adam a bath. When JR and Little Adam left the room, Jesse and Angie discussed their predicament. Angie worried that they might get in trouble because they let JR see his son. Jesse said that they could both lose their jobs.
David arrived home and was surprised to see Krystal. He fell to his knees and profusely apologized to her. He begged for her forgiveness. She told him to stand up. He asked what he could do to make up for his mistake. She said that everyone in Pine Valley thought she was a fool for being with him. She wanted David to prove everyone wrong by never hurting her again. He kissed her and asked her again to forgive him. She stated, "I forgive you."
Frankie paced around his living room. Randi gave him a hug and asked what was bothering him. He said that he could not sleep because he was thinking about returning to Iraq. He wanted to be alone and left the apartment.
Taylor met Brot at the hospital, at the end of his shift. She told him that she received her discharge papers from the Army. Taylor was disappointed that she could not return to Iraq because the army deemed her medically unfit. Brot suggested that she find another job in the Army, besides fighting on the frontlines.
She explained that she could not work behind a desk. She wanted a job filled with action. Brot reminded her that he did not want to be an orderly for the rest of his life, but it was good for the time being. He encouraged her to find a job in the Army that could at least temporarily satisfy her.
Randi asked Taylor and Brot to visit. Randi explained that Frankie was freaked out over his return to Iraq. Brot said that Frankie was nervous about going to war because it was his second tour and he knew what to expect. Brot assumed that getting married was an added stress for Frankie. Randi feared that Frankie regretted the marriage, but Brot and Taylor disagreed.
When Frankie returned home, Brot and Taylor left. Randi asked Frankie if she forced him into getting married. He replied that he was the luckiest man in the world to marry her. He revealed that he wanted to get a life insurance policy, just in case he was killed in Iraq. Randi felt that was unnecessary, but he wanted to ensure that she would be taken care of.
Brot asked Taylor if she was satisfied with their relationship status. She was happy to have him back in her life.
Annie and Aidan were sleeping when Annie had a nightmare. When Annie woke up, Tori was in her room. Annie told Tori to leave because Aidan was suspicious of her. Aidan woke up and asked Annie whom she was talking to. Annie revealed that Tori was there. Aidan looked for Tori, but could not find her. He did not trust Tori, and warned Annie to stay away from her.
Annie told Aidan that she had a nightmare. At first, she was reluctant to share the details of the dream with him. He promised to hold Annie's hand through every step of her recovery.
She recounted the dream to Aidan. She remembered hiding in a basement as a child. She also recalled having blood on her hands. She became anxious over the dream, so he calmed her down. He promised to help her figure out what the dream meant. He told her he loved her and he left.
Tori visited Annie. Tori could tell that Annie was upset. Annie realized why she went crazy. Tori urged Annie to share the truth, so Annie admitted that she committed murder as a child. Tori looked nervous and ran away from Annie.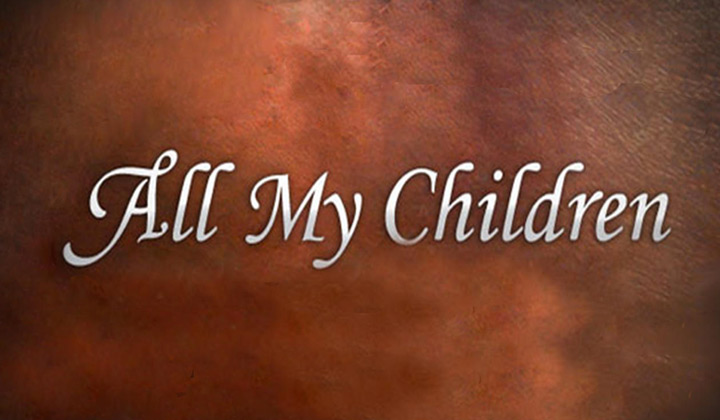 Wednesday, April 1, 2009
David worried that the Martins and the Chandlers would use Krystal's accident against him in the custody battle. Krystal said that she told everyone the truth about the bruise on her face. He wished she had kept a low profile until her face healed. She stated that she had nothing to hide, since David did not hit her.
Tad and Opal told JR about Krystal's bruise. JR wanted to get a picture of the bruise, so he could use it in court against David. Tad and Opal warned JR not to pursue the incident further because Krystal would never admit, under oath, that she was abused.
Krystal went to Tad's house to visit Jenny. JR immediately confronted her about the bruise. Krystal swore that she fell by accident and that David did not hit her. JR was unconvinced and feared that David would lash out on Little Adam. Krystal affirmed that David would never hurt his grandson.
Opal reminded Krystal that her ex-husband, Ray Gardner, broke Tad's arm in three places. Krystal looked frustrated and informed Jenny that she would visit again when the house wasn't as "crowded." Krystal was annoyed with Tad because she felt he set her up to deal with JR.
Little Adam announced to Angie, Jesse, and Natalia that he was ready to go to school. They told the boy that he was not going to school, and he was confused. They explained that everyone in his family loved him very much, so a "big judge" had to decide whom Little Adam would live with. They further stated that the boy had to stay with them until the big judge decided.
Angie, Jesse, and Natalia promised Little Adam that he would have a lot of fun with them until the big judge let him go home. Angie proposed that they make hand puppets, so they all painted their hands. Each of them named their hand puppets. Little Adam called his puppet "the big judge."
Natalia suggested that Jesse and Angie go out for lunch together. She offered to watch Little Adam while they were gone.
Jake and Amanda met with an adoption lawyer at ConFusion. The lawyer asked Amanda numerous questions, like whether or not the father agreed to the adoption. Amanda claimed that she did not know who the father was. The lawyer stated that he could not proceed with the adoption without the father's consent.
Jake then pretended that he was the father. Jake said that he could not raise a child because of his demanding job. The lawyer noted that any child would be lucky to have parents like Amanda and Jake. The lawyer urged them to reconsider the adoption.
After the lawyer left, David entered ConFusion. David asked Jake why he was not working at the hospital. Jake said that his shift was covered. David was concerned because Angie was also missing from the hospital, because she suddenly used all of her personal days.
Angie and Jesse arrived at ConFusion. They were annoyed to see David was at the establishment, so they went to the other side of the bar to avoid him. David followed them to ask Angie why she needed to take time off from the hospital. Angie looked nervous as she covered her hand, which was still painted like a puppet. David saw her hand and quickly left. Angie and Jesse worried that David figured out Little Adam was staying with them.
JR wanted to file a police report against David for abuse. Tad warned JR to stay out of it. Jake and Amanda came home and overheard the news about Krystal's bruised face. Amanda mentioned that David looked upset at ConFusion, especially when he confronted Angie about missing work. JR looked nervous and rushed off.
Natalia and Little Adam played together. Little Adam mentioned that Natalia had a "cool" father. She smiled and gave him a high-five, because he had a "cool" father, as well. She suggested that they watch a movie, so she left the room to get a DVD. After she walked out, there was a knock on the door. Little Adam answered the door and saw David.
Krystal went home and was completely shocked to find Little Adam playing in her living room. She asked David if he snatched Little Adam. David replied, "Pack your bags." She affirmed that she was not going anywhere with Little Adam.
JR arrived at the Hubbard residence. Natalia was frantic because she could not find Little Adam. JR commented that he knew where his son was.
Erica congratulated Zach on winning back the casino. She urged him to try to recover everything else that Ryan took from him, especially Kendall. Zach insisted that his marriage was over. Erica reminded him that he had two sons that depended on him. She said that it would break his sons' hearts if he left their home.
Kendall wondered if she was merely a trophy to Ryan. He swore that he was not using her to get revenge on Zach. She inquired what she meant to him. He stated that, in addition to being the mother of his child, she was the woman he wanted and needed. She wanted him to label their relationship. He said that he could not do that because he was still grieving Greenlee.
Kendall and Ryan were shocked to see Zach enter the house. Zach announced that he was moving back home. Kendall and Ryan called him crazy. He quipped that they could all live together like one big happy family. Zach snidely commented that they could invite Aidan to move in, also. Kendall told Zach to leave, but he refused. Zach mandated that Ryan could no longer sleep with Zach's wife in Zach's bed.
Ryan had to leave to meet Emma. Kendall noted that if Zach wanted to move back, then she would move in with Ryan. Zach said that she could leave, but she could not take his sons. She noted that Spike was Ryan's child. Zach reminded her that he took care of Spike and Ian. Zach stated that he bathed the boys and put them to bed every night while Kendall and Ryan were off having an affair. Then, Ian woke up and cried because he heard Zach and Kendall yelling.
Erica found Ryan at ConFusion. He revealed that Zach moved back into his home. She was delighted to hear the news. Ryan explained that Kendall was moving in with him, as a result.
Erica urged Ryan to leave Kendall alone. Erica felt that Kendall belonged with Zach and their sons, not with Ryan. Erica asked Ryan to help her with Fusion business, instead of getting involved in Kendall's life. Ryan refused to take Erica's advice.
Kendall met Ryan at ConFusion. She stated that it was a bad idea to uproot her sons, so she decided to live with Zach.
Erica visited Zach to tell him that she was thrilled he had moved back home. He reiterated that his marriage was over and that he moved back for his sons, not Kendall. Then, Zach noticed that Ian was not breathing.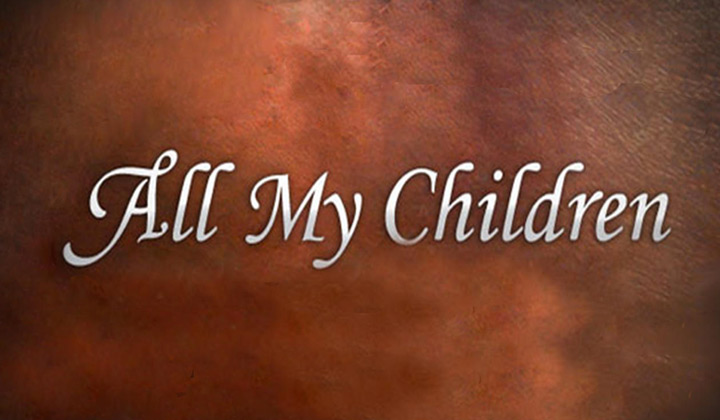 Thursday, April 2, 2009
Krystal was surprised to see David with Little Adam in their home. David told Krystal to pack her belongings quickly so they could leave town with Little Adam. Krystal said she was not taking Little Adam anywhere. David told Little Adam to go play with his toys in another room.
Krystal reminded David that a judge ordered them not to have any contact with Little Adam while the child was in foster care. David said Little Adam was living with Jesse and Angie. He wanted to take the child out of the country.
Krystal said that Little Adam was safe with Jesse and Angie. David reminded Krystal that Angie broke into their home to try to set David up, and Jesse blackmailed David with the evidence. A life on the run was not ideal for Little Adam, Krystal said. David said at least Little Adam would be with people who loved him. He worried that Angie and Jesse were more concerned about getting revenge on David than taking proper care of Little Adam.
Krystal refused to leave Jenny. David said they could take Jenny with them, too. Krystal said she would never take Jenny away from Tad. David said he could not stay in town for Jenny. Krystal said David leaving would only prove he never loved her. It would prove that he married Krystal just to get custody of Little Adam. David said he could not return Little Adam without getting caught. Krystal offered to take Little Adam back to Angie and Jesse. She promised not to reveal David as the kidnapper.
At ConFusion, Angie told Jesse she was worried that David knew Little Adam was in their custody. Jesse said David would not jeopardize Little Adam's custody case by trying to overrule a judge's decision.
Natalia was worried about Little Adam's disappearance, but JR knew who took his son. JR said they needed to contact Jesse immediately. Jesse and Angie came home. JR said David probably took Little Adam. Jesse wondered if David would be crazy enough to pull such a stunt. JR said David had done crazier things to get what he wanted.
Jesse said if David kidnapped Little Adam, he would be thrown in jail. JR blamed Natalia for letting David kidnap Little Adam. Jesse said that the kidnapping was not Natalia's fault, but JR disagreed. JR wanted to find Little Adam alone, but Angie and Jesse warned him that it would only cause more trouble. Jesse said he would find David.
Kendall declined Ryan's invitation to move in with him. She said it would only confuse Spike and Ian. Plus, Kendall said that she and Zach decided to stay in their home together for the boys' sake. Ryan thought Kendall and Zach were getting back together. Kendall said she and Zach were still getting a divorce.
Ryan said Zach was manipulating Kendall to keep her from Ryan. Kendall claimed she needed to keep her children with their father. Ryan said he was Spike's father, not Zach. Kendall said Zach would never replace Ryan, but the home was a safe and stable spot for Ian and Spike.
Zach realized that Ian was not breathing. He performed CPR while Erica called for an ambulance. Paramedics arrived and whisked Ian off to the hospital. Zach called Kendall several times, but she ignored the calls to finish talking with Ryan. Kendall said that, despite the differences between Ryan and Zach, Zach loved Spike, even though Ryan was his biological father.
Kendall finally picked up her phone when she saw Erica was calling. Erica told Kendall something was wrong with Ian.
Ian's heart started failing at the hospital. Joe told a nurse to page David. Kendall and Ryan found Zach and Erica at the hospital. Joe came out and said that Ian was stabilized, but breathing through a ventilator. Joe said Ian was suffering from congestive heart failure, which was usually triggered by a virus or infection. Joe said tests were being run to determine the exact cause of the heart failure. He said that the hospital was trying to reach David to get his help with Ian's case.
Erica visited David as Krystal snuck Little Adam out of the house. Erica told David that Ian needed his help. David said he would recommend a pediatric cardiologist. Erica begged David to reconsider doing the procedure himself. Erica acknowledged that it would be hard for David to operate on another child. The last child he treated with heart problems was his own daughter, Leora, and she did not survive. Erica pleaded with David to see Ian despite his fears.
Kendall and Zach visited Ian in his cubicle. Kendall worried that Ian would not survive. Zach said Kendall did not need to think such negative thoughts. Zach said he had those same thoughts when Kendall was in the coma, but, she pulled through, and Ian would too. Kendall thanked Zach for being so understanding, and Ryan looked on.
Pete went to see Colby. He told her that JR and Tad might be making plans to kill David. Pete said David must have hit Krystal, but he got the impression that Krystal forgave David. Colby claimed she would never stay with a man who hurt her. Colby figured that Krystal stayed with David because she felt obligated. Colby wanted to come up with her own plan to nail Hayward, but was fresh out of ideas.
Krystal brought Little Adam back to JR. Natalia took Little Adam to another room to play. Krystal claimed that she took Little Adam on a play date, but JR, Angie, and Jesse did not believe her. Krystal said she came to see Angie to clear things up, but Little Adam opened the door. Krystal claimed she was so thrilled to see Little Adam that she just took him.
Krystal said that JR, Angie, and Jesse were not innocent. JR was not supposed to see Little Adam. Jesse and Angie broke that rule. Krystal said that everyone needed to obey the judge's visitation orders. Angie, JR, and Jesse decided not to bust Krystal for kidnapping. Jesse called the police station to explain that Little Adam's kidnapping was nothing more than a misunderstanding.
Once alone, Jesse told Angie that he worried that David would come after Little Adam again. Jesse said that Krystal was right about him breaking the law again. Angie said that Jesse was only trying to look out for Little Adam's best interests. Natalia turned in her cadet badge to Jesse. She felt guilty about Little Adam's kidnapping. Jesse said the kidnapping was not Natalia's fault. Jesse handed the badge back to Natalia.
David decided to take on Ian's case. At the hospital, he told Zach, Kendall, and Erica that a valve in Ian's heart was reducing the blood flow, meaning his heart was working overtime to compensate for the defect. Ian's cold was putting extra stress on his heart.
David said Ian's heart was not strong enough to repair the problem. If Ian's heart rate did not increase, he would need a heart transplant. Kendall did not want Ian to undergo a transplant.
Krystal found David at the hospital. She said that Jesse would not be giving him a problem with Little Adam. David wondered how Krystal managed that miracle. Krystal said that she worked out an agreement with Jesse and Angie to keep Little Adam with them until the judge made a final decision.
JR received a disturbing call. The Philadelphia hospital said Adam disappeared.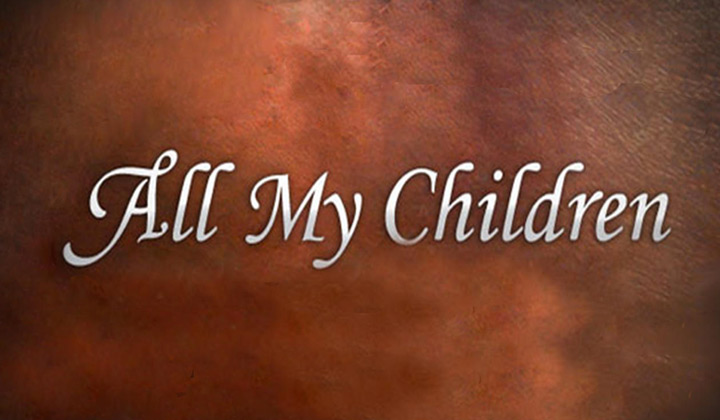 Friday, April 3, 2009
Aidan went to Oak Haven and visited a visibly distraught Annie, who told him that she hadn't slept because it only brought her visions of bad things that had happened. He encouraged her to face those demons, which prompted her to confess that she had murdered someone. Annie indicated that she wanted to move forward with her life so that she could make new and better memories with Aidan, but felt held back from that when she remembered all of the bad things that she'd done. Aidan told her that she survived a lot of bad things in her life and protected herself the only way she knew how.
Annie asked him what would happen if more horrible things were uncovered. Aidan assured her that he loved her, told her that they would work through her issues together, and then said he would try to find out as much information as he could so that he could help her get better. Before he left to do as he promised, he urged her to eat her breakfast. Once gone, Annie quietly reassured herself that she wasn't a bad person just before Tori made her presence known and agreed with Annie's assessment.
Tori apologized to Annie, as she had run out of the room when their previous conversation became upsetting. Annie forgave her, and then told her that Aidan wanted Annie to face her fears, as that would help her on the road to recovery. Tori agreed with Aidan and said that perhaps what Annie had in her head really was just a nightmare. Annie told her that nightmares went away when you woke up, but with the images she'd had in her head, she woke up and felt guilty.
Tad was summoned to the Chandler mansion and, when he arrived, he found both JR and Colby in search of Stuart. When he inquired about Stuart's whereabouts, they told him that Adam had been in a hospital under Stuart's name, but had disappeared, and they didn't know where he had gone. Colby voiced her concern that something had happened to Adam and that they were too late to save him.
JR took a few brief moments to update his stepfather on what had happened with Adam before the doorbell interrupted their conversation. Colby thought that it might be information about Adam, and rushed to the door. Barry was on the other side and, unconcerned with Adam's whereabouts, he told JR that JR needed to make some decisions regarding Chandler Enterprises, as the company was in severe trouble.
Barry revealed that Chandler Enterprises was almost out of cash and that it needed to unload some subsidiaries to even out the books. JR made one call for Barry to work on, but said that the other decisions needed to wait on Adam's return. Barry said the decisions couldn't wait, so JR asked for a 24-hour window in which to look for his father before he made any further decisions. Barry agreed and left to take care of the business that he could attend to.
Once Barry was gone, the Chandler children asked Tad if he would help them locate Adam. After he noted the irony that looking for Adam would offer, given that he'd wanted to get rid of the mogul for years, Tad agreed. JR told Colby that she needed to stay at the house in case Adam called or came home. Colby insisted they call her as soon as they had any news, and, once they agreed, the two men took off for Philadelphia.
Erica showed up at Ryan's penthouse full of explanations as to why she was early. Ryan stopped her and said that he was well aware that Erica wanted to keep him away from Kendall. Ryan cited his desire to not only make sure that Kendall was happy, but to also be certain that Zach wouldn't use the situation to manipulate Kendall. Erica begged Ryan to keep his distance and respect Zach and Kendall's privacy, but Ryan refused to see her point of view. Erica pointed out that Ryan seemed invested in a fight with Zach, but was really just upset that Kendall had decided to stay in the house with Zach. Ryan thought for a moment, and then agreed.
Ryan justified his actions by pointing out that Zach had always been about doing whatever was necessary to get what he wanted, but Erica said that she had never seen Zach use his children in that regard. Ryan said that he wouldn't be surprised if that aspect of Zach suddenly changed, and said that his own moves were out of love for Kendall. Erica questioned that love, as it had self-destructed before Ryan and Kendall ever made it down the aisle. With the life that Zach and Kendall built in place, Erica insisted that Ryan needed to respect the sanctity of the Slater family.
Erica said that she didn't want to fight with Ryan, and he told her that she needed to respect his decision. She said she'd always done so, but he pointed at her disapproval regarding his engagement to Greenlee as proof that she wasn't being completely honest. Erica retracted her statement and tried to itemize Ryan's actions. He told her not to psychoanalyze him. She told him that she simply recognized the bonds that he and Kendall would always share, and that she wanted him to make wise choices with those in mind.
At the hospital, David told Kendall and Zach that Ian's condition had improved enough to move forward with a surgery. When Zach insisted that the doctor do what was best for their son, David said that both Zach and Kendall needed to be fully aware of the risks. After David delivered a laundry list of items to consider, the Slaters realized that, with or without the surgery, Ian could die. David left them alone to weigh out their decision.
Down the hall, Krystal found her husband and asked for an update on Ian, and was pleased when he told her that the baby's heart rate had improved. She then asked when David would take the child into surgery, and David admitted that he didn't want to perform the procedure. Krystal insisted that because he was the best doctor for the job, he needed to do the surgery. David reminder Krystal that he hadn't performed pediatric heart surgery since his daughter, Leora, had died on the operating table. He relived the horror of that event briefly, and Krystal comforted him as he battled against his fear of a repeat occurrence.
Krystal noted that it was unimaginable how David continued to function after the loss of two children, but tried to absolve him of some of the guilt he carried about Leora's death. She then pointed out that although he wasn't able to save his own children, he could work his magic on Ian, a little boy who had already sailed over multiple hurdles in his short life, and put him back in his parents' arms.
Kendall tearfully considered the choice she and Zach had to make, but noted that it wasn't much of a choice at all. Zach took her back to when Ian was first born and said that although Ian wasn't supposed to survive, he showed everyone what a fighter he was. Zach assured her that the same was true with this crisis, and that everything would be all right. Kendall voiced her fears about the surgery, and then talked about the different visions she had for their son's future as a way to feel better. Zach listened quietly and, when she was done, Zach told her that he would go and find David.
Tori tried to hypnotize Annie again, and, after an initial resistance, Annie gave in. Meanwhile, Aidan searched at his computer for information that he hoped would help Annie get better. As memories flooded Annie's brain, Aidan happened upon an article about a missing girl named Tori Atherton.
Kendall called and interrupted Erica's conversation with Ryan to tell her that Ian would have the surgery. Erica said that she would be at the hospital shortly and hung up. She filled Ryan in and then, as she walked out the door, Ryan thanked her for her friendship, but said that he wouldn't let go of Kendall. She tried to reign in her disapproving look before she walked out the door.
Zach and Kendall found David and told him that they wanted to proceed with the surgery. After a brief pause that started to alarm the Slaters, David accepted the task they laid before him and said that he would take excellent care of Ian. He walked off to get the little boy prepped, while Zach and Kendall followed and watched without words.
Tad and JR arrived in Philadelphia and found a man that had information on the man he knew as Stuart. He refused to talk until he was paid in cash, and Tad and JR caved in out of desperation. Once he pocketed the money, the man told them that "Stuart" had drawn most of the time he was there, and that it was always the same woman. He pulled out one of the pictures, and Tad and JR immediately identified the drawing as one of Erica.
The man thought they were daft, as "Stuart" had indicated that the woman was Lottie, his sister who had passed away. The conversation was truncated when JR picked up a call from Colby. In tears, she told JR that someone had gotten on to the property and had stolen Adam's car.
Erica arrived at the hospital and, after a brief exchange with Krystal, she went in search of her oldest daughter. She located Kendall and Zach as they leaned over their son's hospital bed and assured him that all would be fine. Kendall sensed eyes on them and when she saw it was her mother, she tore herself away from Ian's bedside so she and her mother could talk.
Erica said that she believed that Ian would make it, and that so would Kendall and Zach. Kendall asked what she meant and, when Erica revealed she had been at Ryan's, Kendall ascertained that Erica had told Ryan to keep his distance. Conflicted, Kendall declined to respond, and instead returned to Ian's side. Erica's phone rang, and when she answered it, she was lost as to who was on the other end.
Emma and Spike got to the penthouse, and Emma showed Ryan the card that Spike drew for Ian. After he looked at it, Ryan gave his son a hug and assured him that Ian would be back to play with in no time at all. Emma, slightly distressed, told her father that Ian needed the card right away so that he could get better.
Aidan returned to the hospital and interrupted the talk between Annie and Tori. Annie hugged Aidan and told him that she had remembered a lot of things while he was gone, due in part to Tori's help. Aidan asked where Tori had gone, and was slightly alarmed with Annie indicated that Tori hadn't left the room. Annie gestured toward a chair as she said that she was glad that Tori and Aidan could finally meet, and Aidan realized that Tori had been nothing more than a figment of Annie's imagination.
JR and Tad returned to Pine Valley and, when they walked back into the Chandler house, Colby asked if they'd found out any information about Adam. They indicated that they had, but that the information hadn't made any sense. They asked about an update on the stolen car, but Colby had little additional information for them.
JR tried to take Tad aside to ask about the possibility that Adam had stolen his own car. Tad thought it was a stretch, but JR pointed out that after the Erica/Lottie confusion, not much would seem odd. Colby overheard and wanted more information, but the doorbell rang and staunched the conversation. JR opened the door and security reported that Adam's car had been found empty - and wrapped around a tree.
Erica returned to her suite at the casino and found Adam waiting for her. She asked why he wasn't in the hospital, but instead of an answer, he simply laid a kiss on her.
David came to whisk Ian away to surgery and Zach held Kendall as she cried while they watched their little boy being rolled down the hall. Once her son was out of sight, Kendall turned and saw that Ryan had arrived at the hospital.