About the ATWT News Archives
As The World Turns-related news from 2017
It's impossible to keep up with all of the twists and turns from the world of soaps. Luckily, Soap Central has archived all the As The World Turns news from 2017.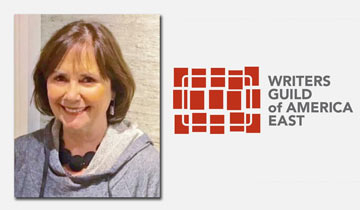 January 20, 2017
Daytime drama actress-turned-writer Courtney Simon (ex-Dr. Lynn Michaels, As the World Turns; ex-Dr. Constance Peterson, The City) will be honored with the Writers Guild of America East's Richard B. Jablow Award.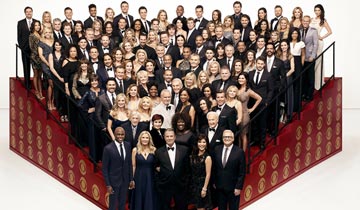 February 9, 2017
Check out this behind-the-scenes video of 100 stars from CBS Daytime shows past and present, including The Young and the Restless, The Bold and the Beautiful, As the World Turns, and Guiding Light posing for a class photo-style shoot.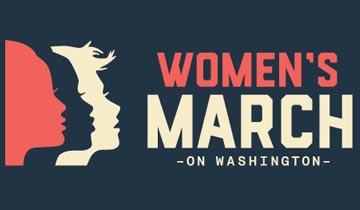 January 23, 2017
See which daytime favorites joined the millions of men and women who marched for female equality over the weekend.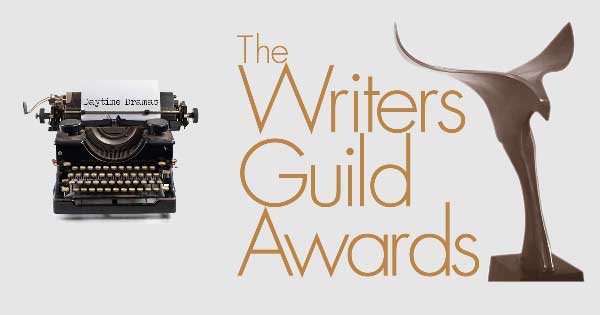 March 1, 2017
The Writers Guild of America is preparing for another strike, meaning the world of daytime could once again be headed for the chaos it experienced during the disastrous writers' strike of 2007-2008.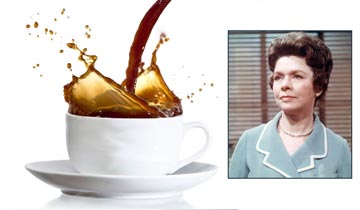 March 3, 2017
Find out which soap opera actress was thisclose to being fired because her boss didn't like the way she poured coffee.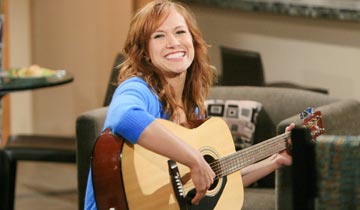 March 15, 2017
As the World Turns and The Young and the Restless alum Jennifer Landon (ex-Gwen Munson; ex-Heather Stevens) has joined Days of our Lives.
March 22, 2017
The final nominees for the 44th Annual Daytime Emmy Awards have been announced, and it looks like 2017 will see quite a race for the gold!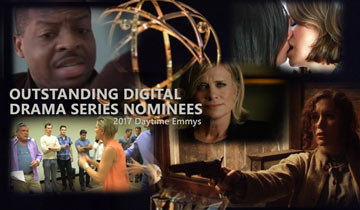 April 3, 2017
The Daytime Emmys expanded the number of categories devoted to digital drama series. We chatted with the nominated stars to learn more about the series they star in and to get their reactions to landing Emmy nominations.
May 4, 2017
Question: This type of daytime entertainment will again be featured on the popular game show Jeopardy! Answer: What is soap operas!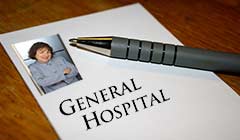 June 6, 2015
It's the end of the line for five-time Daytime Emmy winner Jean Passanante. The current co-head writer of General Hospital is stepping down and retiring from soap writing.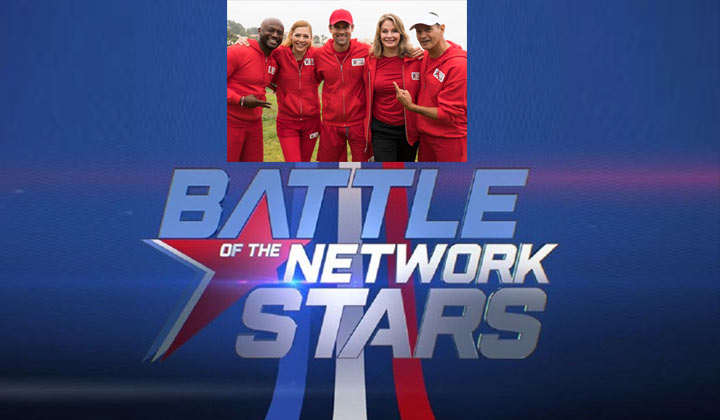 June 14, 2017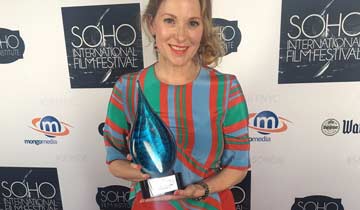 June 23, 2017
All My Children alum Cady McClain (ex-Dixie Cooney) won big at the Soho International Film Festival, nabbing the audience award for best feature film for her documentary, Seeing Is Believing: Women Direct.
June 23, 2017
Check out some of your favorite Guiding Light and As the World Turns stars in a special CBS Daytime class reunion photo.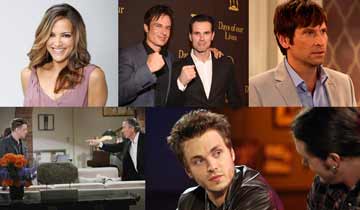 June 6, 2017
Find out which popular soap roles were recast but then recast once again when an earlier or original portrayer was (woo hoo!) able to return.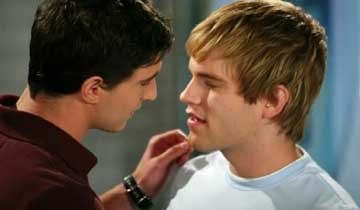 July 6, 2017
The relationship between As the World Turns' Luke and Noah – which featured one of television's first same-sex smooches -- has been named one of the most essential LGBTQ storylines on TV.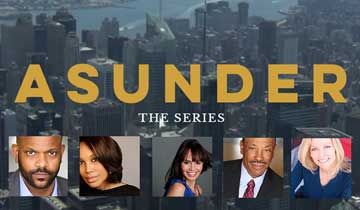 July 7, 2017
The upcoming digital drama series Asunder has added GL's Monti Sharp and Kim Brockington as well as ATWT's Lauren B. Martin to its cast.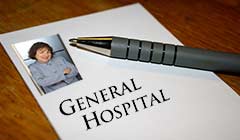 July 27, 2015
General Hospital writer Jean Passanante shares a goodbye message on her last day of writing for the ABC soap.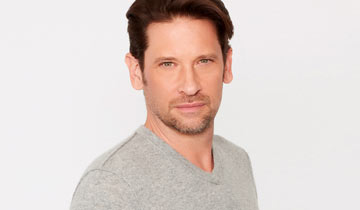 August 14, 2017
The monthslong Franco drought is finally over in Port Charles. Roger Howarth is back on General Hospital, and his upcoming storyline looks hot, hot, hot.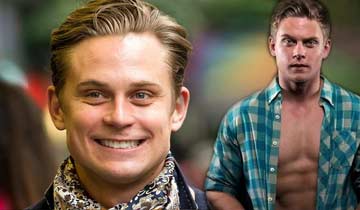 September 7, 2017
As the World Turns alum Billy Magnussen (ex-Casey Hughes) has joined the cast of the live-action remake of Disney's Aladdin.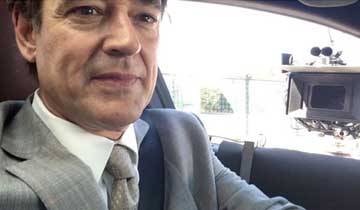 September 13, 2017
General Hospital star Jon Lindstrom (Kevin Collins) gives fun photo and video teases from the set of NCIS: Los Angeles.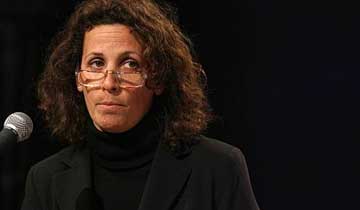 September 20, 2017
Former soap opera executive and writer Barbara Bloom has joined General Hospital as an outline writer.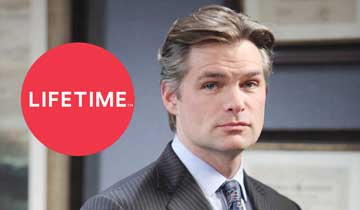 September 26, 2017
Soap opera alum Daniel Cosgrove has landed a recurring role in Lifetime's new psychological thriller You, and it's probably not like anything you'd imagine.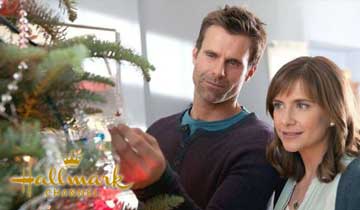 October 1, 2017
Christmas is right around the corner, and so are a slew of soap-star-studded Hallmark holiday movies, featuring Alison Sweeney, Jack Wagner, Lacey Chabert, and more.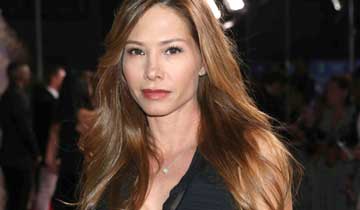 October 11, 2017
In the wake of the Harvey Weinstein scandal, soap opera alum Sarah Brown (ex-Madison James, Days of our Lives; ex-Agnes Jones, The Bold and the Beautiful; ex-Claudia Zacchara, General Hospital) reveals she was sexually assaulted in the workplace.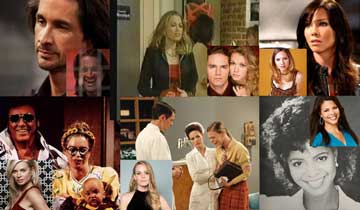 October 16, 2017
These 14 soap opera stars baffled audiences by playing completely different, unrelated roles on the exact same show.
December 15, 2017
Who wants 99 bottles of beer on the wall when the real dream is to have 99 bottles of tequila from Days of our Lives alum Shawn Christian (ex-Daniel Jonas)?