Dr. Casey Peretti
Deceased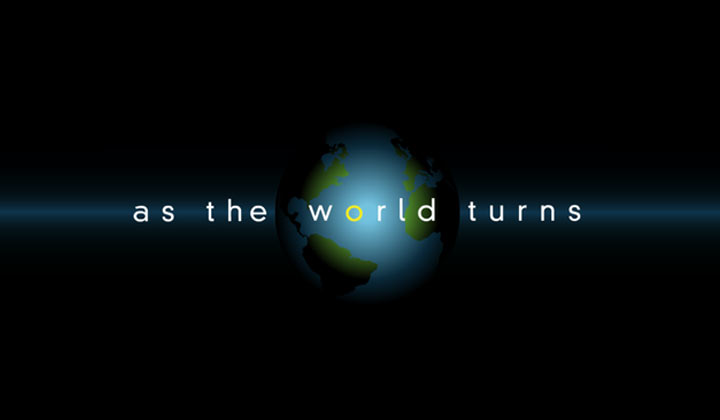 Bill Shanks
March 19, 1986 to June 13, 1990
Born September 7, 1961
Revised to 1951 due to the revised age of his daughter Katie, in 1998
Died of encephalitis on June 13, 1990
Doctor
At time of death, lived with his wife and daughter
Married (Lyla Crawford Peretti, at the time of his death)
None
Joe Peretti (father)
Maureen Peretti (mother)
Rose Peretti (paternal grandmother)
Loretta last name unknown (sister)
Michael Peretti (brother)
Adelaide Peretti (aunt)
Serafina Peretti (aunt)
Josef Peretti (cousin)
Christopher Hughes (godson)
Jacob Snyder (grandson)
Katie Peretti (daughter)
Margo Hughes (stepdaughter)
Craig Montgomery (stepson)
Cricket Ross (stepdaughter)
Frannie Hughes (dated)
Dr. Taylor Baldwin (lovers)
Frannie Hughes (dated)
Dr. Taylor Baldwin (lovers)
Guillain-Barre syndrome
None
Casey Peretti arrived in Oakdale, in early 1986, to begin his career at Memorial Hospital. A stable young doctor, Casey was hired by Dr. Bob Hughes to replace David Stewart. Not only impressed with Casey's professional credentials, Bob also knew that Casey had dated his daughter, Frannie, in college and thought the two could rekindle their friendship. Although Frannie, fresh out of a disastrous relationship with Doug Cummings, was reluctant to date Casey, she allowed him to escort her to her grandparents' wedding anniversary party that April. In the meantime, Casey was staying as a boarder at Nurse Lyla Montgomery's. Lyla quickly befriended the young doctor and encouraged him to pursue Frannie Hughes. This was a troubling time for the Hughes family since Frannie's stepmother was just about to go to trial for Doug's murder. Casey not only dated Frannie, but he helped run interference between the Hughes and the press during this time. Casey also acted like a big brother to Kim's teenaged son Andy. However, a series of events would drive Casey away from Frannie forever. In late April, it was discovered that Marsha Talbot had been the one who killed Frannie's murderous fiancÚ Doug Cummings months earlier. Before anyone could warn Frannie that Marsha was on the loose, Marsha found Frannie at her family's cabin and held her hostage. However, no one knew that at first, they were just trying to trying to figure out where Marsha took off to. The first person to get a clue as to where she might be was Hal Munson, when he found in Marsha's apartment a map to the Hughes cabin that was taken out of the Hughes home. When Hal and Margo met up with the Hughes and Casey, Casey told everyone that he was going up to the cabin; everyone urged him not to, but Casey refused to listen since he was determined to rescue Frannie.
Later, Casey showed up at the cabin and saw Marsha holding Frannie hostage with a gun pointed right at her head!! Frannie spotted Casey outside of the window and tried to mouth to him to leave and get help. At some point, Marsha went into the kitchen after tying up Frannie with a rope. Casey snuck in to the cabin and tried to undo Frannie's ropes as Frannie tried to persuade him to leave. Suddenly, they both heard Marsha about to come back into the main room of the cabin. While Casey hid, Frannie tried to make Marsha believe that she (Frannie) was insane and speaking to the deceased Doug. Marsha believed her, at first, until Casey made a noise (in his hiding place near the basement door, Startled, Marsha yelled at Frannie that she was lying and announced that it's time to kill her, but first she wanted to kill the person who Frannie was protecting. When Marsha moved closer to the basement door, Frannie, who was able to loosen the ropes around her wrist and legs, made a sudden bolt towards the door which startled Marsha. As Marsha's head was turned, Casey hit Marsha over the head with a lamp he'd taken from the basement. The police showed up and arrested Marsha for all her crimes and then Casey and Frannie were left alone. Despite Casey being hailed as a hero, Frannie began to realize that she wasn't really in love with Casey and thought it was unkind to string him along. After the incident with Marsha Talbot, in August 1986, Kim and Bob again went back up to the Hughes cabin. By coincidence, Casey had gone up there himself, again. It was then that a pregnant Kim went into labor. Though Bob called for an ambulance, since both his car and Casey's were stalled, by the time it finally came, Kim had already given birth, with Casey delivering the baby, Christopher.
It didn't take long for Casey to become attracted to another woman--Lyla! Despite her reservations, since she was several years older, Lyla and Casey ended up falling in love. However, after a tirade from Chief of Staff John Dixon, Lyla became increasingly concerned over how people viewed her relationship with a younger man. When Casey offered to move out, she accepted, however, unable to tolerate their separation, Lyla defied public opinion and asked him to move back. Meanwhile, a doctor named Taylor Baldwin had been working in the lab at Memorial with Susan Stewart and got an itch to move to Oakdale permanently. Taylor hired Shannon O'Hara to decorate and furnish her new penthouse apartment and Shannon re-introduced Casey and Taylor, who were old flames. Of course, John was able to take advantage of Shannon's mistake and was able to help create a wedge between Lyla and Casey's burgeoning relationship. Taylor found out about Casey and Lyla's relationship and wasted no time going after Casey, fanning Lyla's insecurities. When Casey confronted her over her behavior, they passionately kissed. Taylor wasted no time telling Lyla and Lyla told Casey to choose. Casey made his choice by proposing to Lyla in a hospital linen closet. However, Lyla was hesitant, so Casey continued the barrage of proposals, almost causing her to give in until she learned he'd once proposed to Taylor. Afterward, Lyla mused over the offer of a gig and possible recording contract in New York from Heather Dalton's former manager, Otis. Casey and Margo thought she was running away from her future, but she accepted the offer. Meanwhile, Casey made dinner for Taylor, drinking heavily and dozing off next to her. Soon after, Lyla's friend, Dr. Susan Stewart, railed at Casey for not realizing that Taylor didn't really love him. She then told him where Lyla would be singing in New York and told Casey to hightail it there if he was truly in love with Lyla. That was the kick in the butt Casey needed, and, realizing what he'd almost lost, he flew to New York with Tom and Margo to see Lyla's opening night. The duo toured the city, and she finally accepted his marriage proposal. With Tom and Margo as best man and matron of honor, Lyla and Casey were married in the hospital chapel with Casey's whole family from Boston in attendance.
In 1988, despite Casey's protests, Lyla went to Greece to check on her daughter, Margo, who was searching for Lyla's missing son, Craig.. Although Margo was safe, Craig was being held hostage by a Greek criminal who offered to give Craig up in exchange for another hostage. Though Margo volunteered, Casey stepped in to take her place. With Casey's help, Craig escaped and contacted his mother and sister. In 1989, Lyla and Casey were expecting a child. Lyla was incredibly happy, staying with Casey's parents in Boston as they cared for her. Their joy came to an end though when Casey began experiencing numbness in his arm and other strange symptoms. He asked John to take him off the work roster, and soon collapsed in the cafeteria. Tests led to a diagnosis of Guillain-Barre syndrome, a disorder of the nervous system. When the paralysis soon spread to his neck, Casey knew that his life would be endangered if the paralysis spread to his respiratory system. Due to his body's deterioration from Guillain-Barre, Casey contacted the flu. As Lyla's water broke, Casey checked himself into her Boston hospital. Lyla gave birth to a girl, a daughter named Kathryn Ann, Katie for short.
In 1990, the flu turned into encephalitis. A worsening Casey was confined to a wheelchair, helpless and unable to feed or bathe himself. He gave away his surgical instruments and set up a trust for Katie, asking Tom and Margo to be her guardians, but his spirits lifted when he guided his young friend, Duke Kramer, through an emergency tracheotomy. Casey was thrilled to be offered a position teaching at the local medical school, but began having difficulty swallowing and was admitted to Memorial. Knowing that he could slip into a coma at any time, Casey wanted a living will, but asked Margo to keep it a secret from Lyla. A conversation between them was accidentally caught on a tape recorder. As doctors ordered a respirator, Casey begged Margo to let him die with dignity. The will wasn't finished yet, but Margo summoned up the courage to fulfill his final plea, ripping the life-support plug from the wall. Meanwhile, John encouraged Casey's parents and Lyla to honor Casey's request, but Lyla stated that she could not do that. At this point, they received news of his death. When, Lyla wondered why his respirator was unplugged, Margo admitted to disconnecting it, causing a bitter rift between mother and daughter. When the prosecutor asked Lyla if she condoned Margo's act, Lyla said no. A grand jury was convened to look into possible first-degree murder charges. However, just before testimony was to begin, Lyla and Joe Peretti listened to a tape Casey used to record messages to Katie, and heard his conversation with Margo. Lyla visited Casey's grave and told him that she wished he'd come to her with his request. Lyla then told the grand jury that while she couldn't condone her daughter's actions, she forgave her. The grand jury decided not to indict. Margo and Lyla tearfully reconciled.

Post a Comment

Share on Facebook

Tweet this

Submit Feedback