Frances "Frannie" Jennifer Hughes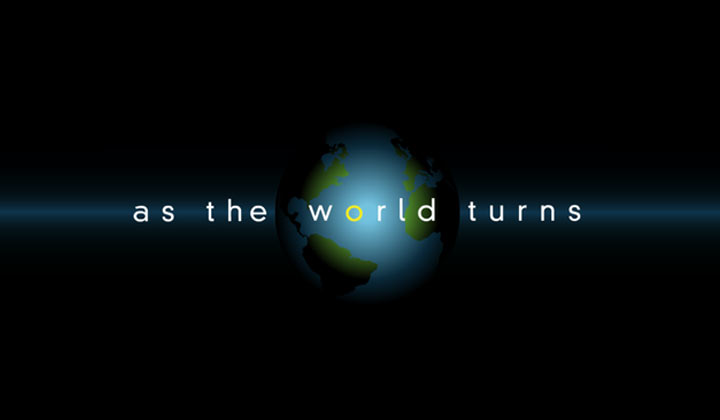 Kelly Campbell
1973
Maura Gilligan
1975 to 1979
Tracy O'Neil
1980
Melanie Candel
spring 1982
Helene Udy
December 24, 1982 to June 6, 1983
Terri VandenBosch
June 13, 1983 to December 26, 1984
Julianne Moore
Mary Ellen Stuart
November 1989 to November 30, 1992
Mary Kane
1991 (temporary replacement)
Born (on-screen) Christmas 1973
Revised to December 1965 when she turned 20 in 1985
Psychologist
Haiti
Single/Divorced (Darryl Crawford)
Darryl Crawford (divorced)
Jennifer Sullivan Hughes (mother; deceased)
Bob Hughes (father)
Barbara Ryan (half-sister)
Melinda Grey (half-sister; deceased)
Rick Ryan (half-brother)
Tom Hughes (half-brother)
Christopher Hughes (half-brother and cousin)
Sabrina Hughes (half-sister and cousin)
Chris Hughes (paternal grandfather; deceased)
Nancy Hughes (paternal grandmother; deceased)
Will Hughes (great-grandfather; deceased)
"Ma" Hughes (great-grandmother; deceased)
Paul Ryan (nephew)
Jennifer Munson Donovan (niece; deceased)
Will Munson (nephew)
Lien Hughes (niece)
Adam Hughes/Munson (nephew)
Casey Hughes (nephew)
Daniel Hughes (nephew)
Johnny Dixon (nephew; deceased)
John Dustin Munson/Donovan (great-nephew)
Billy Norbeck (great-nephew; deceased)
Jennifer Ryan (great-niece; deceased)
Hallie Jennifer Munson (great-niece)
Eliza Ryan (great-niece)
Kim Hughes (aunt and stepmother)
Susan Hughes (aunt; deceased)
Penny Hughes Cunningham (aunt)
Don Hughes (uncle)
John Hughes (great-uncle)
Edith Hughes Frey (great-aunt)
Pearl last name unknown (great aunt)
Amy Lyn Cunningham (first cousin once removed)
Ryder Hughes (first cousin once removed)
Andy Dixon (cousin and step-brother)
Margo Hughes (sister-in-law)
None
Kirk McColl (dated)
Billy last name unknown (dated)
Jay Connors (lovers)
Casey Peretti (dated; deceased)
Kevin Gibson (dated; deceased)
Doug Cummings (engaged; deceased)
Benjamin "Ben" Anderson (dated)
Casey Peretti (dated; deceased)
Seth Snyder (engaged)
Larry McDermott (lovers)
Sean Baxter (lovers)
Larry McDermott (dated)
None
Frances "Frannie" Hughes was born to Bob and Jennifer Hughes. Frannie's mother, however, died when Frannie was a toddler and she was raised by her father and grandparents. Even though she grew up motherless, Frannie was surrounded by family, which included her Aunt Kim, and grew up happy and well adjusted.
Since Frannie was so well adjusted, her family was shocked when she flunked out of Yale after one year. When Frannie returned to Oakdale, her old boyfriend, Kevin Gibson, followed her, hoping to repair their relationship. Soon Frannie's family learned the reason behind the couple's break-up---Kevin had supposedly impregnated his old girlfriend, Marie Kovacs. Upon learning that Marie had lost her baby, Frannie warily agreed to give Kevin a second chance. Wanting to impress Frannie and her family, especially her father, Bob, Kevin settled down in Oakdale and landed a training position at Walsh Enterprises as a junior executive. Unfortunately, Kevin and Frannie's relationship would deteriorate quickly thanks to Marie. After telling Frannie that Marie's baby wasn't his, Kevin became furious when Frannie told him that she'd written to Marie. Caught off guard by his anger, Frannie began to have doubts about Kevin. Those doubts intensified with Marie's arrival. Marie told Frannie that Kevin had lied: Her miscarriage was really an abortion that Kevin paid for/ Later, Marie lied to Frannie that Kevin had raped her, and she warned Frannie to be careful. Frannie didn't know what to think. Kevin was quick to deny everything and stormed out to find Marie, while Jay Connors comforted Frannie. Frannie finally told Kevin it was over. His reputation getting more and more sullied because of Marie, Kevin tried to break into her apartment to steal her diary but was arrested. Thankfully Frannie's older brother, Tom, was able to get the charges dropped.
In the meantime, Frannie turned away from Kevin and started becoming closer to a man named Doug Cummings, the owner of a club called "Caroline's." She confided in Doug her problems and the two started dating and became engaged by Christmas 1985. Although Frannie assumed that they'd marry the following June, Doug wanted to rush the wedding to Valentine's Day 1986, saying that was when he married his late wife, Caroline. Frannie was a little taken aback, but agreed to Doug's suggestion to a Valentine's Day wedding. However, that date still wasn't soon enough for Doug and when he insisted that they elope immediately, Frannie complied left a note for her father and his new wife, Frannie's Aunt Kim, asking them to meet her and Doug at Acapulco.
In the meantime, Kim was being harassed by a secret admirer. Things came to a head the day that Frannie was set to elope when she found a secret shrine to Kim in Doug's apartment! His secret out, a half-crazed Doug had told her that he'd make Frannie his wife and Kim a part of the family. Shocked, Frannie tried to back away, but Doug kept approaching her and Frannie fainted. After Frannie came to, and tried to escape using the elevator key to Doug's apartment, she overheard Kim and Doug talking and became frightened for her stepmother. Frannie went into the secret shrine and while Doug's back was turned, facing Kim, hit him across the shoulders with a fireplace poker! As Frannie and Kim tried to escape, Doug's assistant, Marsha Talbot, came up the elevator and pointed a gun right at the very frightened women! Marsha tried to convince a slightly injured Doug to go with her and lock Frannie and Kim in the secret shrine, but Doug refused, clearly demented, saying that he would have the family he always wanted! Kim tried to get Marsha to see that Doug needed professional help, but Marsha refused to listen to Kim and forced Kim and Frannie, at gun point to go on the private plane that Doug had kept near the river, outside of town! Doug landed his jet safely just outside the city limits of Denver, Colorado and led his captives to the renovated millhouse where he was born. He had named it Dream's End, after he had married Caroline and took her there for their honeymoon. Meanwhile, Bob, Kevin and Hal had put everything together, and the three men, and the Denver police, were on their way to Dream's End.
It was a race against time as the men reached the millhouse. His dream shattered, Doug intended to blow the place up. In an effort to stall him, Frannie swore that she still loved him. Doug wanted a terrified Frannie to prove it. At this point, Marsha was still holding a gun on Kim, but somehow Kim was able to punch the younger woman hard. When Kim turned around, Marsha somehow had recovered and disappeared with the gun. As Kevin neared the house, he and Kim heard a blood-curdling scream coming from Frannie! Kim rushed into Doug's room and found him dead -- stabbed by a letter opener! Frannie was on the floor sobbing that Doug had tried to rape her. When Marsha suddenly appeared, seemingly out of nowhere, she saw the dead body of the man she loved and she went berserk. When Kevin got to the room and saw what happened he rushed in, took a bullet meant for Frannie and died in her arms.
Unfortunately, the ordeal wasn't over yet since no one knew at this time that Marsha was the one who killed Doug. Believing that a distraught Frannie had done it, Kim confessed to the crime while Frannie had no recollection of what happened immediately after Doug tried to rape her. Eventually, Frannie would finally remember what she saw the night of Doug's murder--it was Marsha, not Kim, who stabbed Doug! Later, to get her mind off the trial, Frannie went to the Hughes cabin. Meanwhile, the authorities realized that Marsha was missing. Marsha had hightailed it out of Denver in Doug's private jet and headed right for the Hughes cabin, with a gun and held Frannie hostage, and threatened to kill her, for several days!!! Although Bob, Tom and Margo warned Frannie's new boyfriend, Casey Peretti, not to be a hero and go after Marsha, Casey wouldn't listen. Finally, Casey showed up at the Hughes cabin and hid out enough so that when he saw Marsha look away he was able to hit Marsha in the head with a lamp. The police showed up and arrested Marsha for all her crimes and then Casey and Frannie were left alone. Despite Casey being hailed as a hero, Frannie started to realize she wasn't really in love with Casey and thought it was unkind to him to string him along and broke up with him.
Soon after, Frannie decided to study psychology at Oxford. While in England, Frannie saw a woman who closely resembled her. After some sleuthing, it was discovered that that woman, Sabrina, was her own half-sister and cousin! Sabrina was the product of an affair between Frannie's father and aunt and soon some jealousy and sibling rivalry developed between them. The rivalry went so far that both women vied for the attentions of Seth Snyder. Seth fell in love with Frannie, though, and the two became engaged. Sabrina knew that Seth had trouble telling her and Frannie apart and so she seduced him. When Frannie learned that Seth made love to her sister before her, she called off the engagement. Eventually, Frannie forgave Sabrina and the two formed a close relationship.
A few years later Frannie married Darryl Crawford, her sister-in-law's high school friend. Soon Darryl became the prime suspect in his ex-wife's murder. The evidence against him continued to mount and although Margo believed him to be innocent, Frannie had doubts and became terribly frightened of her new husband. Darryl's secrets and mysterious past finally convinced Frannie that perhaps he was the murderer and she ran to Switzerland to escape him. Darryl followed her and convinced her to come home where he told her his dark secret: He didn't kill Carolyn, but he did have an affair with Frannie's half-sister and so was the father of Barbara's child. It was during this confession that the couple was confronted by the actual murderer, George Jessup, Darryl's security guard, who killed Carolyn on the orders of one of her business associates, Vicki Harper. When it came out that Darryl was innocent, Frannie couldn't forgive herself for doubting him and gave him a divorce. Frannie then left Oakdale to help refugees in Montega.
Several years later, Frannie and her sister decided to go to Haiti to aid in the relief efforts following that country's devastating earthquake. However, before going to Haiti, Frannie stopped by Oakdale to celebrate her parents' wedding anniversary.

Post a Comment

Share on Facebook

Tweet this

Submit Feedback