Christopher Hughes, Esq.
Deceased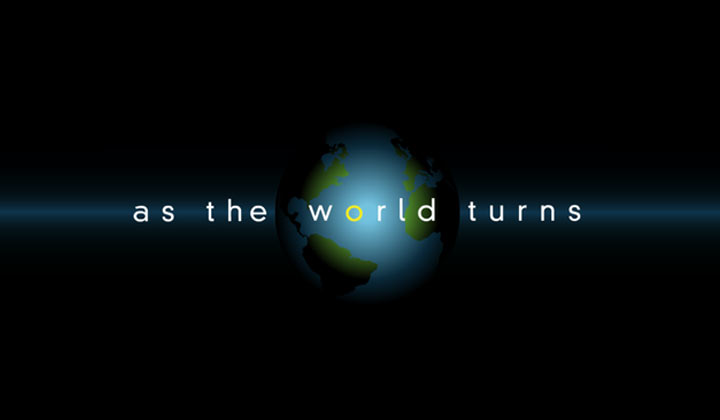 Don McLaughlin
April 2, 1956 to April 1981; (original cast member) contract; April 1981 to March 1985; recurring; March 1985 to May 1986; contract
Died in his sleep July 18, 1986
Attorney with Lowell, Barnes, & Lowell (later named Lowell, Hughes, & Colman)
At the time of death, lived with Nancy in Bob & Kim's garage apartment
At the time of his death, Married/Nancy Hughes (deceased)
None
Will "Pa" Hughes (father; deceased)
"Ma" Hughes (mother; deceased)
Edith Hughes Frey (sister)
John Hughes (brother)
Tom Hughes (grandson)
Amy Lyn Cunningham (granddaughter)
Frannie Hughes (granddaughter)
Sabrina Hughes (granddaughter)
Ryder Hughes (grandson)
Christina Hughes (granddaughter)
Lien Hughes (great-granddaughter)
Christopher Robert Hughes (great-grandson)
Christina Nancy Hughes (granddaughter)
Adam (Hughes) Munson (great-grandson)
Casey Hughes (great-grandson)
Daniel Hughes (great-grandson)
Billy Norbeck (great-great-grandson; deceased)
Alice Whipple (step granddaughter)
Deborah "Debbie" Whipple (step granddaughter)
Andy Dixon (step grandson)
Kimberly "Kim" Sullivan Hughes (daughter-in-law)
Jeff Baker (son-in-law; deceased)
Mary Ellison Hughes (daughter-in-law)
Neil Wade (son-in-law; deceased)
Anton Cunningham (son-in-law)
Janice Turner Whipple Hughes (daughter-in-law; deceased)
George Frey (brother-in-law; deceased)
Marion Hughes (sister-in-law)
Pearl (last name unknown) (sister-in-law)
Susan Hughes (deceased)
None
Suffered from an abdominal obstruction that affected his heart (this was initially believed to be a heart attack) [1971]
None
Chris Hughes's quiet suburban life was about to take some interesting turns starting in 1956. A family man with a wife and three children, Chris tried to keep the peace between the opinionated Nancy and his unconventional younger sister, Edie. Having just been named junior partner at the law firm of Lowell, Barnes, & Lowell, Chris would discover that Edie was carrying on an affair with his best friend, the married Jim Lowell! Incredulous, Chris pleaded with her to end the affair, so as not to destroy the Lowell marriage. However, Edith, to Chris's consternation, was in love with Jim and she had no intention of ending the affair. In addition to worrying about Edith's indiscretion, he also was shocked to receive word that his younger brother, John, was in jail! Feeling as if he let his younger siblings down, by marrying after completing his law degree rather than paying for their education, Chris tried to help the troubled John but was initially met with harsh resistance. However, Chris refused to give up on John and was able to get him out of trouble, by which John showed his gratitude by turning his life around and taking over the family farm in Gilmore, Ohio.
Meanwhile, though Chris tried to be as supportive of Edith as he could, despite the fact that he wanted her to back away for the good of the Lowell family, Nancy wasn't so understanding and irritated Chris with her condescending attitude toward Edie, demanding that Chris ask Edie to leave town. Though a longtime defender of Edie, Chris reluctantly asked her to leave; but Edie refused. However, in the end, it became apparent that perhaps the Lowell marriage shouldn't be saved, especially when Claire herself realized that she never really loved Jim. Unfortunately, for Edie, she wouldn't get to live happily ever after with Jim since he died in a fall right before his divorce went through. Truly saddened by her loss, Chris would later be happy for her when she fell in love, and married, Dr. George Frey.
In the midst of all this, Chris's three children were growing up. The oldest, Don, was about to graduate from high school and was madly in love with an older waitress named Janice Turner. Chris believed that, as parents, he and Nancy should do nothing-let the relationship run its course. However, Nancy disagreed. She thought the older Janice was totally wrong for Don and made her opinion perfectly clear to Don as well as Janice. Unfortunately, all Nancy accomplished was to alienate herself from Don. Despite Nancy's criticism, Don and Janice continued seeing each other until, as Chris predicted, the affair fizzled out when Don was in college. In addition to Don, the Hugheses also had to deal with their teenage daughter, Penny. Nancy disapproved of Penny's new relationship with a spoiled young man named Jeff Baker. Believing that Nancy loved her deceased sister, Susan, more than her, an insecure Penny used to confide in her Aunt Edie. That was until she learned about the affair. Learning that her aunt was responsible for the breakup of the Lowell marriage, thus hurting Penny's best friend, Ellen, Penny turned her back on her favorite aunt. Confused and hurt, she rebelled and starting seeing more and more of Jeff, openly defying Nancy.
Though Chris and his Pa couldn't condone Penny's hostile attitude toward Nancy, they realized that Nancy's self-righteousness was driving a wedge in the family. Then Penny and Jeff suddenly eloped! Chris and Nancy weren't at all happy that their underage daughter eloped and they forced an annulment, telling the couple to wait until Penny was of age. Not long after, Chris successfully defended Jeff when he was charged with killing Al James, who'd died in fight with Jeff. Nancy wasn't pleased to see Chris bonding with Jeff, since she though the older and more responsible Tom Pope was a better choice for Penny. Despite Nancy's wishes, Penny's heart belonged to Jeff and a year after his daughter had eloped, Chris was very pleased to walk Penny down the aisle. Rounding out the Hughes family was their teenaged son, Bob, a happy uncomplicated kid.
However, life was about to get more complicated. Though Don had decided to become a lawyer like his father, it was becoming clear that he didn't want his father's help. Though Chris tried to give Don the benefit of his years of experience, it was becoming clear that Don was resentful of any advice from Chris, no matter how well intentioned. After Don turned down working at the Lowell firm, Chris tried to help Don again by getting him a job with the attorney Mitch Dru's office. However, Don continued to be so cocky that he argued with the judge during his first trial! Though Chris urged Don to listen to Dru, Chris's advice only made Don resentful and distant. Later, securing a job at the DA's office, a brash Don took so many liberties that he was almost disbarred. Luckily for Don, Chris was able to discredit a witness who put him in hot water, and a grateful Don bonded with his father. Meanwhile, Bob was growing up and had decided to become a doctor. Not long after, the Hugheses were shocked when he came home with a young woman named Lisa Miller and announced they'd eloped! Not liking the idea of Bob marrying a woman they never even met, Chris and Nancy demanded that the couple get an annulment-that was until one thing changed everything: Lisa announced she was pregnant. In a reversal, Nancy accepted the union, while Chris was outraged and was ready to let the couple make their own way without any financial help from him. Luckily, Pa was able to persuade Chris to open his home to his son and new wife. Months later, Lisa gave birth to a son, Thomas Christopher Hughes. When Lisa had a tendency to be too busy having a social life to care for Tommy, and Bob was busy building his medical career, the job of raising Tommy tended to fall on Chris and Nancy.
Later, who should return to town but Janice Turner Whipple, now a widow with two teenage daughters. Though her younger daughter, Alice, was a joy to have around, her oldest, Debbie, was a terror since she was a sex-pot who smoked, lied, and ran with a fast crowd. Seeing Don renew his romance with Janice displeased Nancy to no end and she warned Don that he'd be making the biggest mistake of his life if he married her. Meanwhile, Lisa was far from the ideal daughter-in-law, making excuses as to why she couldn't do housework, spreading lies that Pa didn't like her, and even manipulating Nancy into lecturing Bob about spending too much time at the hospital. To Chris's surprise, Nancy liked Lisa, seeing a spark in her that she admired, and formed a bond with her. As the Hughes dealt with Bob and Penny's marital crisis's, Nancy was continuing to alienate Don thanks to her attitude toward Janice. Finally, one day, in front of the entire family, Don accused Nancy of ostracizing his new family. Though Chris pleaded with Nancy to made amends, so they wouldn't lose their son, her attempts were blatantly half-hearted and in disgust Don and Janice left Oakdale. In other fronts, Lisa was bitter about Bob's rejection and poisoned young Tommy's mind against the Hughes family, and soon the boy started acting hostile towards the family, and destroying gifts that Bob bought him. Later, the family was shocked when Lisa left Oakdale with Tommy! Trying to locate the boy, when they learned that Lisa had put him into a military school in California, Chris went to California with Bob to retrieve the boy. With the help of Ellen Lowell, Tommy slowly started becoming close to the Hughes family again.
By now a few years had passed since Don left and the Hughes were shocked to learn that Janice had since died. Hurt that Don never told them, Chris wrote him a letter that Don promptly tore up. Resentful that he and Janice were denied years of happiness due to Nancy's interference while he was in high school, Don was finally persuaded by Judge Lowell to return to Oakdale, but remained distant. Happy, to have his son back, Chris was infuriated when Nancy started inferring again by setting up Don with her new friend, Sara Fuller, since he was afraid Don would leave again. Then tragedy struck when Sara died in a fall. Though Chris suspected it was an accident, both Nancy and Don suspected that she was murdered by the daughter she gave up for adoption, Amanda Holmes. When Nancy agreed to act as a witness for the prosecution, Chris, as Amanda's lawyer, mercilessly grilled Nancy on the stand! Though this briefly caused Nancy to be so furious that she demanded he sleep on the couch, in the end, Chris was able to prove that Sara's death was indeed accidental. Meanwhile, Bob had married a young woman named Sandy McGuire, who had been sent to jail for a crime she didn't commit. Though Chris liked Sandy, Nancy made no secret of the fact that she wanted Bob to remarry Lisa, even telling Sandy that she'd always consider Lisa to be her daughter-in-law. Meanwhile, Don was having a professional rivalry with attorney Dick Martin, who was hired at Lowell. Though Chris rebuked a jealous Don for confronting Judge Lowell about the new hire, Don continued to find ways to get Dick to resign. Finally feeling underappreciated, as a lawyer, Don left town again.
In the meantime, Chris found himself helping his former daughter-in-law, Lisa, as well as reluctantly representing Dr. Michael Shea on a drunk driving charge. With Chris's help, Michael got off with six months suspension from the hospital and had him sign an affidavit confessing that he was the father of Lisa's child, Chuckie. Meanwhile, despite Chris's efforts, a teenaged Tom continued to act sullen, obnoxious and finally confessed to Chris that he's grades were bad and he was thinking of joining the Army. Though Chris tried to dissuade him, it was too late; Tom joined up and was sent to Vietnam. Unfortunately, it was too much for him and he was sent home due to a self-inflicted wound.
The 1970's brought a period of change for the Hughes family. At this point, Chris was being run ragged by his new client, the wealthy Simon Gibney. Finally, Simon overworked and bullied Chris so much that Chris suffered a heart attack! On the heels of Chris's heart attack, Don rushed home and immediately started criticizing Bob and Dr. David Stewart of being too cautious regarding Chris's care. Though Don demanded that Chris be given experimental surgery, Chris agreed with Bob when he insisted it wasn't necessary. It turned out Bob was right; Chris made a full recovery. Meanwhile, Nancy and Chris would find themselves caring for another grandchild, Frannie, when Bob's third wife, Jennifer, tragically died. A few years later, Don shocked the family by becoming involved with the scandalous Joyce Colman. Although Nancy disapproved, Chris warned her to keep her opinion to herself, for fear of them losing their son again. This time, Nancy took his advice and kept mum. However, she still didn't entirely trust Joyce and, when Joyce later ended up pregnant, a suspicious Nancy wondered if Don was the father, since he had been out of town for weeks. Nancy's suspicious would turn out to be true, and Don would later divorce Joyce.
Though Chris and Nancy left Oakdale briefly to retire to Arizona, they returned for Bob's wedding to his long-time friend, Kim. Knowing that Chris was ill, Bob persuaded them to live with him. When the elder Hugheses refused, not wanting to be a burden, Bob converted the upper portion of his garage into an apartment. Not long after Chris and Nancy's celebrated their 50th wedding anniversary, Chris would pass away in his sleep.
Chris Hughes was the beloved patriarch of the Hughes family. The voice of reason, he often provided counsel to his children and intervened in many family squabbles. A family man, Chris not only opened his home to his widowed father, but also to his children after they married. A fair-minded man with a sense of right and wrong, he had a good heart and was never judgmental. He was also one of the most respected attorneys in Oakdale and never refused to help those in need. His wise words and understanding helped shape the lives of his children and grandchildren. By those who knew him, he is greatly missed.

Post a Comment

Share on Facebook

Tweet this

Submit Feedback