Kim Sullivan Reynolds Dixon Stewart Andropoulos Hughes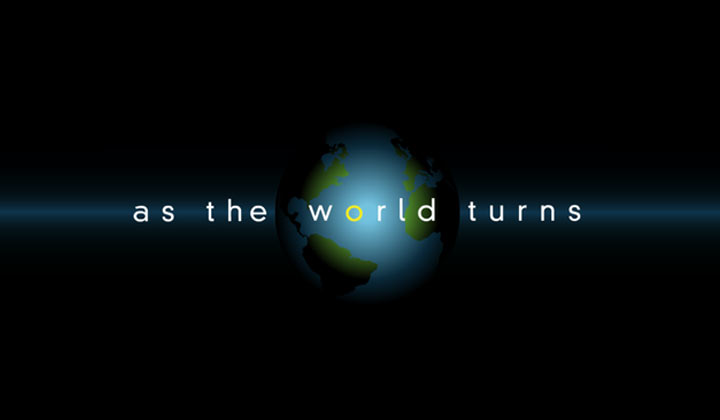 Patty McCormack
February 1975 to January 1976; temporary replacement
Co-owner of WOAK-TV
Host of Patterns TV show
Campaign manager for her stepson, Tom's successful 1986 campaign for district attorney
Helped manage the Andropolous restaurant, The Palatka
Former secretary for Lowell, Hughes, & Colman law firm
Former singer
At home with her husband
Married/Dr. Robert Hughes [Married: April 25, 1985]
Jason Reynolds (deceased)
Dr. John Dixon (divorced)
Dr. Dan Stewart (deceased)
Nick Andropoulous (deceased)
Frances Sullivan (mother; deceased)
Jennifer Sullivan Hughes (sister; deceased)
Barbara Ryan (niece)
Rick Ryan (nephew)
Melinda Grey (niece; deceased)
Paul Ryan (great-nephew)
Jennifer Munson Donovan (great-niece, Barbara's daughter; deceased)
Will Munson (great-nephew, Barbara's son)
Johnny Dixon (great-nephew; Barbara's son; deceased)
John Dustin Munson/Donovan (great-great-nephew, Barbara's grandson)
Jennifer Ryan (great-great-niece, Barbara's granddaughter; deceased)
Hallie Jennifer Munson (great-great-niece; Barbara's granddaughter)
Eliza Ryan (great-great-niece; Barbara's granddaughter)
Lien Hughes (granddaughter by marriage)
Adam Hughes/Munson (grandson by marriage)
Casey Hughes (grandson by marriage)
Daniel Hughes (grandson by marriage)
Hope Dixon (granddaughter)
Billy Norbeck (great-grandson by marriage; deceased)
Chuck Ryan (brother-in-law; deceased)
Chris Hughes (father-in-law; deceased)
Nancy Hughes Eldrige (mother-in-law; deceased)
Don Hughes (brother-in-law)
Penny Hughes Cunningham (sister-in-law)
Margo Montgomery Hughes (daughter-in-law by marriage)
Sabrina Hughes (daughter)
Andy Dixon (son)
Christopher Hughes (son)
Emily Stewart (stepdaughter)
Frannie Hughes (stepdaughter and niece)
Tom Hughes (stepson)
Betsy Andropoulous (stepdaughter)
Jason Reynolds (deceased)
Dr. Bob Hughes (affair)
Dr. Dan Stewart (deceased)
Nick Andropoulous (deceased)
Raymond Speer (dated; deceased)
Jeffrey Talbot (dated)
Blood type O
Had emergency gall bladder surgery (operated on by Dr. Dan Stewart) [1972]
Suffered from amnesia after running out in a lightning storm [mid 1970's]
Suffered a severe concussion after a fall at the Hughes cabin; treated by her future husband, Bob Hughes [Feb 1985]
Had open heart surgery [Dec 1997]
None
Kim Sullivan evolved from an adulterous sister to a loving member of the Oakdale community. Kim led an interesting life, fraught with drama and tension. Widowed by her first husband, Jason Reynolds, Kim arrived in Oakdale, for her sister Jennifer's wedding to Dr. Robert Hughes. Kim fell in love with the groom, while Bob was also attracted to Kim. When his marriage to Jennifer was severely strained over her son Rick's behavior, Bob wound up having a one-night stand with Kim while they were both in Florida—he for a medical conference and her to perform her lounge act. When they returned to Oakdale, Jennifer announced that she was pregnant, and she and Bob reconciled. Unfortunately, Kim also discovered that she was pregnant, but not wanting to destroy her sister's happiness, she married Bob's chief rival at Memorial Hospital, John Dixon, in order "to give the baby a name." Later, Kim was told that her baby was stillborn. Twenty-some years later that it was revealed that the baby, Sabrina, was very much alive and living in England, having been stolen by Rick and a corrupt hospital administrator who sold the child to adoptive parents.
Kim never really loved John and the marriage was a disaster. Tired of being in a sexless marriage, John raped Kim. Since marital rape was not yet a crime, Kim had no legal recourse and was afraid that divorcing John would upset her sister. However, the situation with John became more than she could bear and, one day, Kim ran out of their home to escape his wrath. John angrily went after her and took a tumble down the stairs, resulting in serious injury. He survived, thanks to Dr. Dan Stewart (the same doctor who saved Kim's life when she first arrived in town by giving her emergency gall bladder surgery), but was left in a wheelchair. Sympathetic, Kim decided to stay with John until he recovered. Meanwhile, Kim found a friend in Dan and they fell in love. Unfortunately, John and Dan's alcoholic ex-wife, Susan, made life very difficult for them. Seeing he was going to lose Kim, John prolonged his recovery to keep her by his side. However, it didn't last for long and finally Kim decided to leave John. Out during a storm, Kim developed amnesia. John took care of her, isolated her from everyone, and convinced her that they had a happy marriage. By the time Kim regained her memory, she was pregnant with John's baby.
John tried to use this fact to coerce Kim into reconciliation, but there was no way Kim was going back to a loveless marriage. Kim divorced John and made plans to marry the man she loved. In the meantime, Susan was trying to get Dan to return to her, but to no avail. Finally, one day, Susan was at Dan's to pick up some of Emily's things, and overheard a message from Kim telling Dan that she loved him. Not wanting Dan to know, Susan pocketed the tape. However, instead of Dan turning to Susan, he turned to Kim's former sister-in-law, Valerie Reynolds Conway. Susan ended up confiding the truth about what she did to both John and Kevin Thompson. John became so distraught about losing Kim that he began drinking heavily and acting erratically, leaving Susan afraid that he'd blurt out the truth. However, the most harm came from Kevin. Kevin was friends with Valerie and, not wanting to see her get hurt by entering into a doomed relationship, he told Susan to tell Kim the truth or he would. Her back against the wall, Susan finally told the truth and lost Dan to Kim. Kim and Dan were both finally free to marry each other.
However, before that could happen, they still had to contend with John, who was being very unreasonable. Losing Kim drove John to the brink of destruction and he started drinking heavily and was finally suspended from the hospital. Shaken by John's behavior, Kim demanded that John only be permitted supervised visits with their son, Andy. Determined not to let Andy be raised as a Stewart, John kidnapped the boy. When Dan found Andy and confronted John, John went after him with a gun, only to be shot accidentally. John lied and told everyone that Dan tried to kill him and married Pat Holland so that she wouldn't be forced to testify against him. Pat had a change of heart however and told the truth in court. Later, John threatened to reveal a deep dark secret if he wasn't allowed to see Andy--he threatened to tell Dan's "niece" Betsy, that she was actually his daughter! However, by now Betsy was fourteen years old and both Kim and Dan felt that she had a right to know. Although, at first the girl reacted hysterically, running away and having a case of hysterical deafness, in time, she accepted Dan as her father. Meanwhile, Dan began experiencing severe headaches and Dr. Alex Keith told him that the symptoms might indicate a brain tumor. When he got back Dan's test results, Alex's worst fears were confirmed. Though Dan tried to keep his condition a secret, Kim suspected that something was wrong, and confronted Alex, who told her Dan wanted to spare her the pain of knowing that he was sick. Kim tried to be strong, but Ellen noticed she was always crying and thought that there was trouble in the marriage. When Dan told Kim that it was time to tell his mother of his illness, Kim knew the end was near. They decided to take the children on a vacation so they could be together one last time. While they were away, Dan's condition worsened, and he died.
Before Dan's death, Kim was at Jennifer's grave and was approached by a young woman named Melinda Grey who claimed to be Jennifer's daughter! Though Melinda produced a locket that had a picture of a young Jennifer in it, Kim was obviously still skeptical and went to the family pastor, Rev. Booth. Reverend Booth confirmed that Jennifer had indeed gotten pregnant and gave her child up, something she never forgave herself for. Since Booth also knew about the locket that Jennifer left for her baby, Kim was sure Melinda was telling the truth and accepted the girl. A few years later, Kim would be crushed when Melinda died in a drowning.
Kim next fell in love with Nick Andropolous who owned and operated Greek restaurant in Oakdale. She haunted him, as she strongly resembled his deceased first wife Andrea. Kim had no idea why she had affected Nick, until his younger brother Steve arrived in town. Steve was startled the first time he saw Kim. Nick hated Steve and Kim was unable to find out the reason until much later. Nick held Steve responsible for the death of his wife and daughter, Sophia. Kim and Nick eventually arranged to be married, but there was a hitch, of course -- Andrea was still alive. Andrea eventually agreed to a divorce, and Kim and Nick were married. Meanwhile, Kim's young stepdaughter, Betsy, fell in love with Steve, who had gotten involved in smuggling drugs. Despite Nick's disapproval of their relationship, the young lovers would not listen and took a vacation together. Nick tracked them down and confronted his brother, claiming that he should have killed Steve in Greece when he had the chance. Suddenly, Nick collapsed from a heart attack. Before dying, Nick made Betsy promise him that she would never see Steve again.
Once again a widow, Kim was finally able to begin a relationship with the one true love of her life, Bob Hughes, who had just divorced super-criminal Miranda Marlowe and the pair would marry in April 1985. Shortly after, Kim started receiving flowers and phone calls from a secret admirer. Kim soon received long-stemmed apricot roses, her favorite. The florist said an attractive woman signed for them. Kim thought the woman might have a clue to her admirer's identity, but wasn't able to pursue the matter as other events transpired. Later, Kim received a locket, which contained an old publicity shot of her from her days as a singer. Kim thought her secret admirer must be a former fan. However, when Tom's wife, Margo, checked out the fingerprints, they belonged to Bob, Kim and Lisa. Later, Kim's former pianist, Ken Wayne, came to Oakdale to begin playing at Caroline's. Suspecting Ken, Kim agreed to meet him for lunch. Ken said he'd been "longing to see her" -- the same words that appeared on one of the letters. Then a gift arrived for "Kimberly Sullivan," a paperweight with a spray of pink feathers. Ellen Stewart mused that the gifts always seemed to arrive when Lisa was around.. Later, Bob and Kim shared a blissful weekend while Tom took the latest package that Lisa had intercepted to the police. This one had a note that read: "Kimberly, you have carried the key to my heart and always will." Kim received a letter from Ken warning her that some of his personal mementos had been stolen. Bob and Kim realized Ken was not the culprit. When they extended their stay, they agreed to have the phone in the cabin tapped. They arrived to find a package waiting for them. It was a photo of Bob and Kim on their honeymoon.
After the hit and run victim was found outside of the Hughes's home, Kim was certain that the secret admirer would stop sending her gifts. Shortly before Ken Wayne was arrested, the gifts and roses began to appear again, and the nightmare started anew. Kim was so unnerved that Bob suggested she get psychiatric help. John noticed her emotional state and thought Andy should come to live with him. Kim informed him that she was capable of taking care of their son. After Ken Wayne was arrested, Tom and Margo tried to convince Bob and Kim that they were certain that the gifts, notes and flowers would stop coming and for a couple of days in late January 1986 they did. Kim then found out she was pregnant! Dr. Audrey Samuels warned Kim that any emotional stress could cause her to lose the child. Kim decided to only confide in Lisa about the pregnancy, not wanting to jinx things in case she had a second miscarriage and lose the child as she had done years earlier when she had been pregnant with Bob's child.
As this was going on, Kim's niece (and Bob's daughter), Frannie met and became engaged to a charming young man named Doug Cummings. Although Frannie wanted to marry in June, Doug insisted on a Valentine Day wedding. So, on January 30, 1986, Kim was surprised to find this note from Frannie.
"Dear Kim and Dad: Sorry to put this in a note, but Doug's plans changed suddenly. And we're leaving for Acapulco, tonight. I know this may sound, sudden, but Doug was so insistent and irresistible. Talked me into going with him. I'll try calling dad at the hospital. But if I miss him, I'll see you both in sunny Mexico."
After failing to contact Bob at Memorial, Kim went to Doug's to find Frannie and was horrified to see a shrine dedicated to her. Suddenly, Kim realized that Doug was her stalker! That's when Doug walked up behind her and told her his story. Doug tried to convince a very frightened Kim that Kim had helped him out during a very dark period in his life. Years earlier, while singing at the Deja Vu nightclub, Kimberly Sullivan had told the 15 year old Doug Kamansky (who had recently lost his mother) that it was okay for him to pursue Caroline even if her parents forbade him to. Doug Kamansky apparently took Kimberly Sullivan's advice to heart and when Caroline's parent sent her off to boarding school in Europe, her parents died in a suspicious fire at their home! Later he worked out with weights and changed his name to Cummings and won Caroline's love and later married her. When Caroline died, he didn't know if he could go on, but the thing that finally got him out of his depression was when he went on the cruise in April 1985 and saw Kim singing, Someone To Watch Over Me". Kim was even more spooked when Doug played her a tape of Kimberly Sullivan singing the song and showed her a 16 mm film of her singing the same song! When Kim asked him where Frannie was, Doug told her nonchalantly that Frannie was in the bedroom. Frannie was indeed in the bedroom having passed out after finding the room and after a half-crazed Doug told her that he would make Frannie his wife in order to get close to Kim. After Frannie came to, she tried to escape using the elevator key to Doug's apartment, but overheard Kim and Doug talking and became frightened for her stepmother. Frannie went into the secret shrine and well Doug's back was turned, facing Kim, hit him across the shoulders with a fireplace poker!
As Frannie and Kim tried to escape Doug's assistant, Marsha, came up the elevator and pointed a gun right at the very frightened Frannie and Kim! Marsha tried to convince a slightly injured Doug to go with her and lock Frannie and Kim in the secret shrine, but Doug refused, clearly demented, saying that he would have the family he always wanted! Kim tried to get Marsha to see that Doug needed professional help, but Marsha refused to listen to Kim and forced Kim and Frannie, at gun point, to go on the private plane that Doug had kept near the river, outside of town. Marsha offered to help, but her plan to have Frannie use Doug's helicopter radio backfired when Doug found his fiancée sneaking away. Smiling, Doug led the terrified Frannie back to his lair. Their escape foiled, Kim and Frannie were distraught to hear that Doug had installed a security system, and if anyone tried to get through, they'd be blown to bits. Suddenly Kim winced in pain, and Frannie realized she was pregnant.
Meanwhile, Bob, Kevin Gibson and Hal Munson had put everything together, and the three men, and the Denver police were on their way to Dream's End. It was a race against time as the men reached the millhouse. His dream shattered, Doug intended to blow the place up. In an effort to stall him, Frannie swore she still loved him. Doug wanted a terrified Frannie to prove it. Marsha was still holding a gun on Kim, but somehow Kim was able to punch the younger woman hard. When Kim turned around, Marsha somehow had recovered and disappeared with the gun. As Kevin neared the house, he and Kim heard a blood-curdling scream coming from Frannie! Kim rushed into Doug's room and found him dead -- stabbed by a letter opener. Frannie had no memory of what happened and was convinced she must have stabbed him. To protect Frannie, Kim decided to take the blame for killing Doug! Bob was shocked and didn't believe it. During the course of the trial, Jessica put Marsha on the stand and during cross-examination by Tom. Tom caught Marsha in a lie. Later, Tom asked the court to bring Doug's complete bedroom set, at Dream's End, to the court. When Tom reconstructed the events, he was able to show the court that at Kim's height it would have been impossible for her to have stabbed Doug in the back. When Marsha came to the court without an attorney, to make sure Kim went to prison, Frannie finally remembered that it was Marsha who had stabbed Doug, in a fit of rage, while he was about to rape Frannie. Later, Kim realized that she still was a celebrity, and would later, with Bob's support, become a huge star on the TV station she'd later co-own, WOAK, on talk show entitled, "Patterns."
Later that year, Kim gave birth to a son, Christopher. The biggest crisis to hit the Hughes marriage was when Bob, (feeling left out while Kim and John tried to deal with Andy's alcoholism) had an affair with his old friend, Susan Stewart, Kim's old rival. Though Kim threw him out of the house, eventually she forgave him and their marriage remained on solid ground. Their relationship secure, Kim and Bob spent time worrying about their children. Along the way, Kim would be stalked again--this time by a newswoman named Janice Maxwell.
In 1997, Kim underwent a life-threatening heart valve replacement surgery, something sure to alter her and Bob's life for years. In addition, Kim was injured in a church bombing and was in a coma for a time. She recovered with a new appreciation for her family and friends and a new commitment to make a difference in their lives. On this note, Kim donated her bone marrow to Hope Snyder. Kim was later shocked to learn that Hope was her very own granddaughter! However, what should have been a pleasant surprise turned into a complicated mess. To stop John from getting custody of Hope, Andy married her mother, Denise. However what started as a marriage of convenience turned into an obsession with Andy, who went as far as to fake a paralysis to make Denise stay with him. Seeing his father's controlling tendencies in him, Kim confronted Andy about his selfishness. Seeing his mother's anger finally woke Andy up and he divorced Denise and left Oakdale.
Since then, Kim spent her time focusing on her family and friends. Though she missed her children greatly, she realized that they have their own lives to live. However, that all flew out the window when Chris, now a young doctor, fell in love with the teenaged Alison Stewart, Susan's youngest daughter! Kim didn't seem to have a problem with the relationship until the couple decided to move in together--in the Hughes' home. Despite Bob and Nancy's advice to just accept the relationship and put on a happy face, Kim was unable to hide her disapproval of Alison, who had a history of getting into trouble. Although she believed that Alison was basically a good person, Kim felt that her immaturity and impulsiveness made her a bad choice for Chris. Kim's attitude didn't go unnoticed by Susan, which led to a few arguments between the former rivals. It also got noticed by Chris who not only demanded that Kim lighten up on Alison, but went to stay at Susan's house. Later, to Kim's dismay, Chris and Ali became engaged. However, Ali's wedding plans seemed to be plagued by disasters, mainly because Ali's full attention wasn't on planning her wedding. Finally, when Alison ruined her own bridal shower by forgetting to send invitations, even Susan had to agree that Alison was too young to be married to a doctor. Though Susan believed there was nothing that could be done, Kim believed that there was a good chance the relationship could fizzle out naturally. It turned out she was partly right, for the day of the wedding, Chris himself told Ali he couldn't marry her. Soon after, Chris left Oakdale.
A few years later, Kim was elated when Chris returned. However, she had concerns that he was back with Emily Stewart. However, Emily would be the least of Kim's worries. Upon arriving in town, Chris was at loggerheads with Bob over a research project conducted by Evan Walsh IV. While Chris felt the project was cutting-edge and would help people in the end, Bob felt it was way too risky. Though Bob had intended to groom Chris to eventually take over as Chief of Staff, Chris's arrogant ambitiousness unsettled Bob. Later, Bob was unexpectedly struck down by a stroke. At Kim's insistence, Chris was sworn in as interim Chief of Staff despite his lack of experience. Though Dusty Donovan accused Chris of causing Bob's stroke, Chris was exonerated, and humbled, when the true culprit turned out to be Evan. In the meantime, after six weeks, Bob finally woke up from his coma and made a full recovery.
Despite his brush with death, Bob continued to work long hours at the hospital, frustrating Kim. The final straw came when Bob refused to take a vacation and go away with Kim to the cabin for their anniversary. At the same time, while planning a special surprise for Bob and Kim, Tom and Margo discovered that Bob and Kim weren't legally married. The family proposed holding a quickie ceremony the following day, but an upset Kim revealed that she might not want to marry Bob at all. Luckily, the family was able to convince the pair to reconcile and Bob and Kim married again in a beautiful ceremony with their family present. Months later, Bob finally took Kim's wishes to heart and retired.

Post a Comment

Share on Facebook

Tweet this

Submit Feedback