Andrew Dixon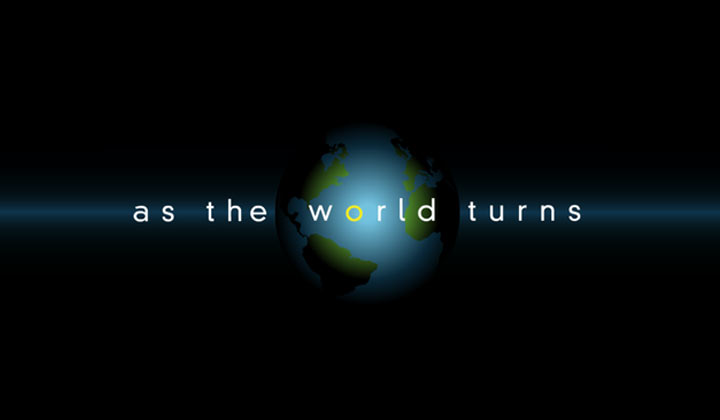 Jason Ferguson
1976 to 1979
Robert Dwyer
1980
Alfe Smith
1982
Sean Anthony
1983 to 1984
Born (on-screen) September 9, 1976
Revised to 1970 when he was aged to 15 in 1985
Photographer
San Francisco
Single/Divorced (Denise Maynard)
Courtney Baxter (divorced)
Denise Maynard (divorced)
John Dixon (father)
Kim Sullivan Hughes (mother)
Margo Hughes (half-sister)
Duke Kramer (half-brother)
M.J. Dixon (half-brother)
Johnny Dixon (half-brother; deceased)
Sabrina Hughes (half-sister)
Christopher Hughes (half-brother)
Adam (Hughes) Munson (nephew)
Casey Hughes (nephew)
Billy Norbeck (great-nephew; deceased)
Annette Wagner (aunt)
Jennifer Sullivan Hughes (aunt; deceased)
Frannie Hughes (cousin and stepsister)
Pam Wagner (cousin)
Barbara Ryan (cousin)
Rick Ryan (cousin)
Melinda Grey (cousin; deceased)
Paul Ryan (first cousin once removed)
Jennifer Munson Donovan (first cousin once removed; deceased)
Will Munson (first cousin once removed)
John Dustin (Munson) Donovan (first cousin twice removed)
Jennifer Ryan (first cousin twice removed; deceased)
Hallie Jennifer Munson (first cousin twice removed)
Eliza Ryan (first cousin twice removed)
Bob Hughes (stepfather)
Tom Hughes (brother-in-law & stepbrother)
Hope Dixon
Kathy Evans (dated)
Lien Hughes (dated)
Julie Wendell (lovers)
Janice Maxwell (dated)
Denise Maynard (one-night stand)
Nikki Munson (dated)
Molly Conlan (engaged)
Covered up the whereabouts of criminal James Stenbeck [Jan 1987 - Oct 1987; was coerced by Paul Ryan]
Spiked, with alcohol, some punch at one of Tom and Margo Hughes' parties and let his half-brother, Duke Kramer, take the blame [Aug 1989]
Stole bottles of liquor from several homes in Oakdale [Dec 1989 - Mar 1990]
Stole Duke's van, "Rosie" [Feb 1990]
Hit Lien's car, while Lien was driving it, which caused Lien to be hospitalized (Andy was arrested and jailed and sentenced to a detox program for this crime) [Feb 1990]
Helped hide Aaron Snyder's paternity [1991]
Lied to Detective Hal Munson, thus helping Eddie Silva resist arrest [Jul 1, 1998]
Faked paralysis [2000]
Andy Dixon was born to Kim and John Dixon during their tumultuous marriage. Although Andy had a stable childhood in the care of his mother, that didn't prevent him from succumbing to alcoholism at an early age. Andy started drinking when he was still a teenager. Though his family and friends tried to get him to quit drinking, it wasn't until Lien Hughes was hurt in a car wreck that he got help. One person who supported Andy during this time was town vixen, Julie Wendall. They became good friends and Andy supported her when the whole town was against her. Eventually, they moved in together and, when Julie became pregnant, Andy agreed to claim the child as his own even though he knew it wasn't. The stress of the situation became too much for Andy and one night he went on a bender and had a one-night stand. Although he couldn't remember what the woman looked like, the woman, Courtney Baxter, did remember and was very hurt when Andy didn't recognize her. Despite this, they became friends, and though Andy grew attracted to Courtney, he was still obsessed with Julie's problems. Feeling inferior to Julie, Courtney developed a serious eating disorder and was hospitalized. Almost losing Courtney made Andy see that he was in love with her and the two eventually married. Unfortunately, Courtney felt that Andy's career took a back seat to her and they divorced.
After a failed romance with the psychotic Janice Maxwell, Andy left town to pursue his career abroad. Andy returned a few years later when his mother had heart surgery. Upon his return, he began teaching a photography class at Oakdale University where he'd meet one of his students, Nikki Munson. After challenging Nikki to work on her photographic skills, the two became embroiled in intrigue involving master criminal James Stenbeck, especially since with the help of Nikki's pictures they figured out that Nikki's friend, Matt, was actually working for Stenbeck! Soon, Andy feelings for Nikki deepened and he quit his teaching job so that he and Nikki could begin dating. Later, Andy would be devastated when Nikki sent him a Dear John letter when she was away at college. Nikki's rejection caused Andy to start drinking again. Again, he got help from another town vixen, Molly Conlan. Despite her past, and his family's objections, the pair started dating and moved in together. Unfortunately, Molly's obsession with Reid Hamilton put an end to the relationship however and Andy threw Molly out.
In 1999, Andy learned that Hope Maynard was his daughter. Hope was the product of a drunken one-night stand with Denise Maynard almost two years prior. Unsure about whether he wanted to relinquish his parental rights and let Ben Harris adopt Hope, Andy confided in his father. Suddenly, John started talking about custody battles and Andy became overwhelmed. Unsure about whether he was ready to be a father, and certain that Denise was a good mother, Andy refused to go along with his father's demands that Hope be taken away from Denise. To ensure that Denise keep custody of Hope, Andy convinced Denise that they should get married.
After marrying Denise, Andy was convinced that they could become the family that he never had growing up, despite the fact that he knew Denise was in love with another man. When Andy was injured in a helicopter crash on a photography job in Eastern Europe, he was left paralyzed. Though he eventually regained the use of his legs, he was afraid that his daughter would grow up in a broken home (like he did) and faked his paralysis in order to keep Denise married to him. Eventually, his plan was discovered and, under pressure from his mother (not to mention his own conscience), Andy told Denise the truth. The dissolution of his marriage caused Andy to almost return to drinking and he left Oakdale for rehab.

Post a Comment

Share on Facebook

Tweet this

Submit Feedback