Nicole "Nikki" Munson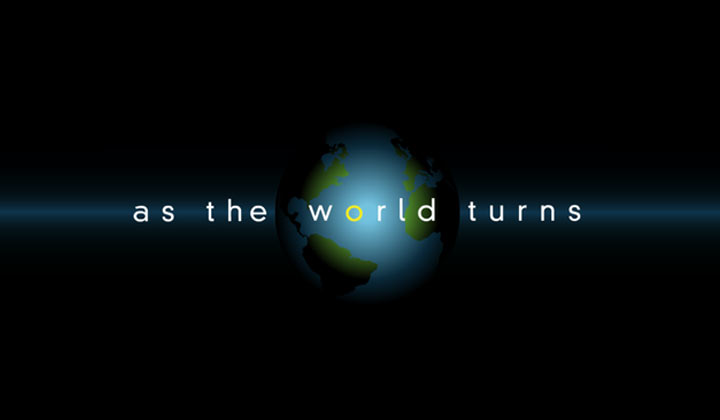 Jordana Brewster
Also known as Nikki Graves
Born April 28, 1980
Law enforcement officer
Former detective with the Oakdale PD
Former federal agent with the IRS
Overseas
Single/Never Been Married
None
Hal Munson (father; deceased)
Lynda Graves (mother)
Jennifer Munson Donovan (half-sister; deceased)
Adam Hughes Munson (half-brother)
Will Munson (half-brother)
Parker Munson Snyder (half-brother)
Harold Munson (paternal grandfather; deceased)
Louise Munson (paternal grandmother; deceased)
John Dustin Montgomery (nephew)
Hallie Jennifer Munson (niece)
Claire Munson Shelby (aunt)
Tess Shelby (cousin)
None
Jeremy Wheeler (dated)
Ryder Hughes (dated)
Matt (dated)
Andy Dixon (dated)
Henry Coleman (dated)
Stole some money from Fashions, Ltd; was arrested and jailed overnight [Jan 23, 1996]
Helped Ryder Hughes violate his in-house arrest [Nov 8, 1996]
Drank alcohol while still a minor [Jan 19, 1997]
Along with her friend, Terri (an intern at WOAK), hacked into David Allen's police and FBI records [Sep 14, 1997]
Broke into and searched Kathleen Thompkins's Chicago home [Sep 29, 1997]
Plotted to get Carly Tenney Munson birth control disguised as sleeping pills [Apr 13, 1998]
Spiked Carly's coffee with birth control pills [Apr 14, 1998]
Listened to a private conversation between Carly Tenney Munson and Molly Conlan [May 28, 1998]
Lied to Hal about what she had bought (she'd bought condoms) [May 28, 1998]
Accused and pressed charges against Carly for assault, after Carly had slapped her [Jun 10, 1998]
Lied to Hal, on the phone, that she was in Buffalo, NY [Jun 16, 1998]
Lied to Hal and Carly that John Dixon had called Carly [Jul 1, 1998]
Called the news media to Carly's trial for the hit and run involving Julia Lindsey [Aug 5, 1998]
High school student Nikki Graves came to Oakdale in 1995 to search for her father. A runaway, Nikki began following Chief of Police Hal Munson and was soon caught. Seen as a troublemaker, it was soon discovered that she was the daughter of Hal's first wife, and his daughter! Apparently, soon after the newly-married couple divorced, Nikki's mother learned she was pregnant and decided to raise the girl without Hal's knowledge. Shocked but pleased, Hal let Nikki into his home. Quickly bonding with Hal, Nikki was the one who convinced him that Adam Hughes had a right to know that Hal was his biological father. Arriving in Oakdale, Nikki's best friend was Dani Andropoulos. While on the surface it seemed as if Nikki was the rebellious one, in fact Nikki was the more stable and mature one. In her early days in town, Nikki had short term relationships with Jeremy Wheeler and Ryder Hughes, both of which arising the jealousy of her friend Dani.
After Dani was forced to leave town at the end of the year, Ryder left town after he was released from house arrest. Ryder supposedly went down to Florida and Nikki followed him without telling Hal. However, Nikki never was able to locate Ryder. Feeling dejected, she returned to Oakdale and started to settle down in her studies becoming a computer whiz. That was until she got a visit from a friend of hers, Terri. Terri was an intern working at WOAK for Kim Hughes and Lily Grimaldi. Terri had noticed discrepancies about new D.A. David Allen's background and doubted his claims of innocence in the death of his first girlfriend. Terri begged Nikki to help investigate David and Nikki, somewhat reluctantly, agreed. In the midst of their investigation into David's past, they broke into his F.B.I files and found out a startling fact: David was suspected by the Chicago police of setting fire to his parent's home and therefore killing them. David got disconcerted when he learned that Nikki and Terri were investigating and sent a lackey named, Peter to threaten Nikki and Terri away from their investigation and for awhile the two young ladies backed off. That was until, the fall of 1997, when Nikki overheard a phone conversation between David and his "aunt Kathleen" asking her to not reveal that David was suspected of setting fire to the Allen's home.
Nikki pressured Terri to go to Chicago with her and got to David's "aunt Kathleen's" house. At first Kathleen Thompkins was able to persuade Nikki and Terri to leave her alone, but Nikki didn't like the fact that David might be getting away with murder and persuaded Terri to break into Kathleen's home. After almost waking up Mrs. Thompkins and getting separated from Terri, Nikki was able to find proof in a scrapbook that David was actually adopted by the Allen's. This provided no proof that David had killed the Allens, though Emily Stewart would come into proof of that. Nikki was almost killed by Mrs. Thompkins, but was saved by a furious Hal who had tracked both girls down. When they got back to Oakdale, Nikki was temporarily put on a curfew by Hal and Terri was forced to leave her intern position at WOAK, but not until Terri was able to convince Emily that David had indeed accidentally killed the Allens when he started the fire in their home when he was 16-years old.
Later, when Hal started to believe that Nikki had a genuine interest in law enforcement, he started to lift some of the curfew rules. At this point, Nikki starting dating the older Andy Dixon, her photography teacher, which Hal was not thrilled with. Nikki finally decided to test how much she could get away with, especially when Hal continued to treat her as glorified secretary at the police station. At this point, Nikki expressed her displeasure at seeing her father getting involved with the younger and duplicitous Carly Tenney. When Nikki expressed all of her concerns about Carly to Hal, Hal dismissed her as being just a kid. With the tension in the Munson household rising with each passing day, a furious Nikki decided to go to the Falcon Club's bar and ran into an older guy named Matt who dared her to drink, which Nikki did. Luckily Andy found her and got her away from Matt. However, Matt didn't give up trying to pursue Nikki. Unbeknownst to everyone, Matt was a hire of James Stenbeck, who had hired Matt to create a gulf between Nikki and Hal, so James could use them both. Later Nikki would catch on to Matt's duplicitous nature and dumped him and got re-involved with Andy. However that relationship ended quickly after Nikki left Oakdale to attend Yale.
In 2004, Nikki, now an agent for the IRS, returned to Oakdale to conduct an investigation into Dusty Donovan's affairs, specifically to nab Donovan for laundering money to a mobster named Starziak. Although she was only supposed to gather information to give to her supervisor, Nikki decided to stay until she gathered as much evidence against Donovan as she could. Knowing that Dusty was wanted for the kidnapping of the wealthy Lucy Montgomery, Nikki helped the Oakdale PD locate Dusty. After a short time, Nikki traced him and Lucy to a warehouse and went in herself to bring him in. However, to her surprise, Lucy stated that Donovan wasn't her kidnapper and refused to go with Nikki until Nikki listened to what Dusty had to say. Although Nikki initially thought Lucy was becoming emotionally attached to her captor, she agreed to talk to Dusty. Not wanting to talk in front of Lucy, Dusty took Nikki outside the warehouse and told her his theory, which made a lot of sense. Dusty reiterated Lucy's claim that he took Lucy to keep her from being kidnapped from someone else. He then told Nikki that he believed that the real kidnapper was a member of Lucy's own family, since that was the only way the kidnappers would have known Lucy's movements. Believing him, Nikki left the warehouse and informed Lucy's father, Craig, that Lucy was alright and told him Dusty's theory. Not long after, Lucy and Dusty returned to Oakdale. At the same time, Nikki's superior at the IRS came to town and unceremoniously took the case from Nikki. Distressed at being relegated back to her role as a pencil pusher, Nikki was thrilled when Hal offered her a job at the Oakdale PD. Not long after, though, Nikki left for a better job in Washington, DC.
A few years later, Hal was killed in the line of duty. Unfortunately, Nikki was unable to attend the memorial service since she was overseas on a Foreign Service Mission.

Post a Comment

Share on Facebook

Tweet this

Submit Feedback