Sabrina Hughes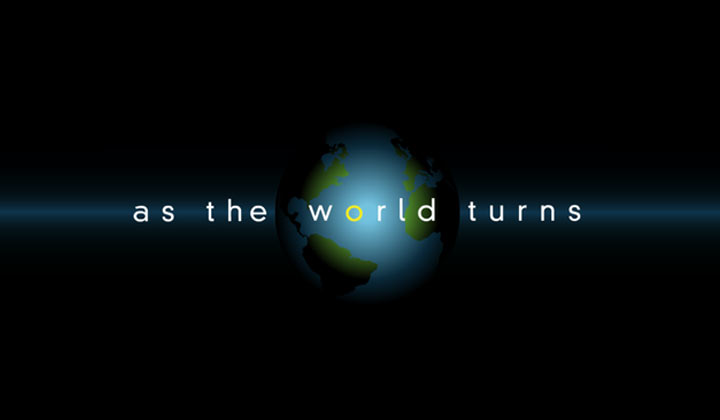 Julianne Moore
November 16, 1986 to June 1988
Claire Beckham
September 28, 1990 to June 1991; May 23, 1992 to June 10, 1992; September 8, 1992 to November 22, 1992
Runs a clinic in South America
Artist
Haiti
Single/Divorced (Colin Crawley)
Colin Crawley (divorced)
Bob Hughes (father)
Kim Sullivan Hughes (mother)
Edgar & Mrs. Fullerton (adoptive parents)
Christopher Hughes (brother)
Tom Hughes (half-brother)
Frannie Hughes (half-sister & cousin)
Andy Dixon (half-brother)
Chris Hughes (paternal grandfather; deceased)
Nancy Hughes (paternal grandmother; deceased)
Will Hughes (paternal great-grandfather; deceased)
"Ma" Hughes (paternal great-grandmother; deceased)
Lien Hughes (niece)
Adam (Hughes) Munson (nephew)
Casey Hughes (nephew)
Daniel Hughes (nephew)
Hope Dixon (niece)
Susan Hughes (aunt; deceased)
Penny Hughes Cunningham (aunt)
Don Hughes (uncle)
Jennifer Sullivan Hughes (aunt; deceased)
John Hughes (great-uncle)
Edith Hughes Frey (great-aunt)
Pearl last name unknown (great-aunt)
Billy Norbeck (great-nephew; deceased)
Amy Lyn Cunningham (first cousin once removed)
Rick Ryan (cousin)
Barbara Ryan (cousin)
Melinda Grey (cousin; deceased)
Ryder Hughes (cousin)
Christina Hughes (cousin)
Paul Ryan (first cousin once removed)
Jennifer Munson Donovan (first cousin once removed; deceased)
Will Munson (first cousin once removed)
Johnny Dixon (first cousin once removed; deceased)
John Dustin Munson/Donovan (first cousin twice removed)
Jennifer Ryan (first cousin twice removed; deceased)
Hallie Jennifer Munson (first cousin twice removed)
Eliza Ryan (first cousin twice removed)
Margo Montgomery Hughes (sister-in-law)
None
Seth Snyder (engaged)
Tonio Reyes (engaged)
Led Seth Snyder to assume she was her half-sister, Frannie, thus letting him kiss her under false pretenses. [Jul 1987]
Led Seth Snyder to assume she was her half-sister, Frannie, thus letting him make lover to her under false pretenses. [Sep 1987]
Sabrina Fullerton's introduction to Oakdale came while she was in Oxford, England. Spotted by Frannie Hughes, Sabrina bore an uncanny resemblance to her and Frannie was determined to find out exactly who her look alike was. At the same time, Sabrina found herself being trailed by a man named Howard Lansing. Bob and Kim Hughes, Frannie's father and stepmother/aunt, came to England to help Frannie and when Bob came face to face with Lansing, he figured out the truth. With some digging and confirmation from Lansing, Bob's theory was verified: Sabrina was his and Kim's daughter! It was then that Sabrina learned the sordid details of her birth. Sabrina was conceived from an affair between Bob and Kim back in 1965. Kim was told that the child was born stillborn., however unknown to anyone, the child was sold to the wealthy Fullertons who died in a train wreck two years later.
In shock, yet wanting to get to know her biological family, Sabrina moved to Oakdale with the Hughes. Unfortunately she wasn't welcomed by everyone. Frannie, who was always Daddy's little girl, resented Sabrina and Barbara Ryan saw her as a living reminder of Bob's infidelity while he was married to her late mother. Struggling to fit in, Sabrina found a friend in Seth Snyder, Frannie's fiancé. Her friendship with Seth deepened into something more and when he mistook her for Frannie, she didn't object and they made love. When she confessed the truth, Seth and Frannie were both understandably angry and a contrite Sabrina volunteered to leave town. However, when Frannie broke off her engagement, a remorseful Sabrina comforted Seth and, in time, the pair became engaged with the blessing of the Hughes family. Unfortunately, Seth called off the wedding when he learned that Sabrina lied about loaning him the money he needed to publish his novel. Heartbroken, Sabrina left Oakdale. Not long after, Seth received word that she married artist Colin Crawley in Venice.
A few years later, a newly divorced Sabrina returned to town and started dating the dashing Tonio Reyes. Though everyone tried to tell her that he was simply after her money, she didn't believe it and soon the pair became engaged. Later, while in Montega, South America, Sabrina learned that Tonio shot her father. Shocked, she confronted Tonio only to be kidnapped. Though she finally realized how dangerous Tonio was, she still had a soft spot for him and wouldn't let Duncan McKechnie shoot him. Luckily, Duncan was successful in rescuing Sabrina, but Tonio seemingly fell out of an airplane to his death. Though Bob tried to convince Sabrina to return to Oakdale, Sabrina decided to stay to help at the Montega hospital. Over a year later, in 1992, Sabrina had a mystery on her hands.
As someone was stealing medicine from the hospital's medicine cabinet, back in Oakdale, Lucinda Walsh was getting mysterious phone calls from some man who kept hitting her up for money. That man would turn out to be Tonio! Eventually, Tonio told Lucinda who he was and demanded that she get Drs. Susan Stewart and Bob Hughes to come down to Montega to save his life since he needed an appendectomy and couldn't go to the hospital for fear of being arrested. Tonio came up with a story about Sabrina and Sierra needing help at the hospital and Lucinda, as a member of Memorial's board, got hospital administrator Rex Whitemore to come up with some story for Bob And Susan Stewart to go to Montega. Susan and Bob arrived amongst much confusion from and Sabrina and Sierra as to why they were there.
Later that day, Susan and Bob became isolated from Sabrina, and Tonio kidnapped the two of them to perform an emergency appendectomy. Tonio had Susan and Bob taken to his nearby island hideout, where they performed the appendectomy successfully. Unfortunately Tonio wouldn't let Susan and Bob go. Finally, Lucinda broke down and confessed what she'd done, and in the end, Larry, Kim, Sabrina, with a couple of Sierra's officers, saved Susan and Bob, with several of Tonio's men getting killed, in the ensuing gunfire. Tonio disappeared, but not before he whispered to a startled Sabrina that some day he would be back. After the ordeal, Bob and Kim tried to get Sabrina to return with them to Oakdale, but she refused, and told them that she wasn't afraid of Tonio. A week later, Sabrina surprised the Hughes by showing up at home for Thanksgiving and returned with Frannie to Montega to help the refugees of that war-torn country.
Though Sabrina never returned to Oakdale, she did keep in touch with the family and, sometime in the late 1990's, even sent a dress for her new baby niece, Hope Dixon. In 2009, Frannie returned for Bob and Kim's anniversary and mentioned that she and Sabrina were going to Haiti to assist in the recovery efforts after that country's devastating earthquake.

Post a Comment

Share on Facebook

Tweet this

Submit Feedback