William "Pa" Hughes
Deceased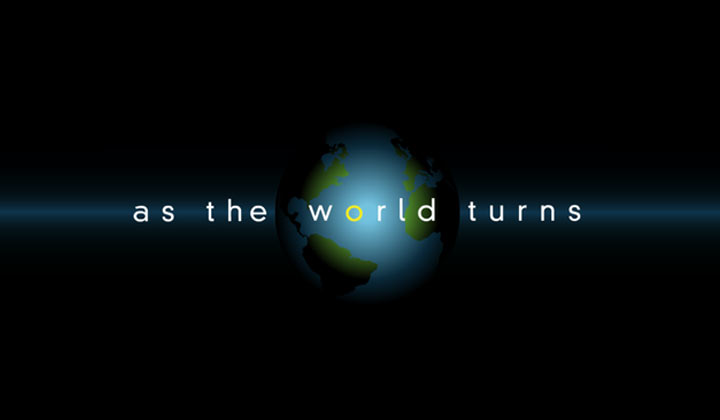 William Lee
April 2, 1956 to May 31, 1956 (original cast member)
Santos Ortega
June 21, 1956 to April 10, 1976
Died in his sleep on June 1, 1976
Formerly owned farm in Gilmore, Ohio
At time of death lived in Arizona with his wife
Married/Erma Kopecki (at the time of his death)
unknown first name "Ma" Hughes (deceased)
Don Hughes (grandson)
Susan Hughes (granddaughter; deceased)
Penny Hughes Cunningham (granddaughter)
Bob Hughes (grandson)
Tom Hughes (great-grandson)
Sabrina Fullerton Hughes (great-granddaughter)
Frannie Hughes (great-granddaughter)
Amy Lyn Cunningham (great-granddaughter)
Ryder Hughes (great-grandson)
Christopher Robert Hughes (great-grandson)
Lien Hughes (great-great granddaughter)
Adam (Hughes) Munson (great-great-grandson)
Casey Hughes (great-great-grandson)
Daniel Hughes (great-great-grandson)
Billy Norbeck (great-great-great grandson; deceased)
Alice Whipple (step great-granddaughter)
Deborah "Debbie" Whipple (step great-granddaughter)
Andrew "Andy" Dixon (step great-grandson)
Billy Norbeck (great-great-great grandson; deceased)
Nancy Hughes McClosky (daughter-in-law; deceased)
Dr. George Frey (son-in-law; deceased)
Marian Hughes (daughter-in-law)
Chris Hughes (deceased)
John Hughes
None
At the Hughes' 4th of July party, his life was saved by his future grandson-in-law, Neil Wade, when he nearly chokes to death on a piece of meat. [July 4, 1963]
None
Following the death of his beloved wife, family patriarch Will Hughes came to Oakdale to live with his oldest son, Chris and his children. Called "Pa" by almost everyone in town, he was a good man who loved life and believed that all people were inherently good. A hard-working man with a deep sense of right and wrong, Pa tried hard to instill a sense of honesty and integrity into his children and grandchildren. Though shocked at the wild ways of his younger children, he never stopped loving or supporting them. While he argued constantly with his daughter-in-law, Nancy, about her tendency to interfere in her children's lives, there was a deep bond between them and he loved her as if she were his own, and despite her exasperation at certain habits of his, such as washing his hands in her kitchen sink, she loved him dearly.
A wise man, Pa provided guidance to his grandchildren and was a great friend to his great-grandson, Tom. Though they were of different stations, he also earned the friendship and respect of Chris's boss, the esteemed Judge Lowell. A friend to all in Oakdale, Pa found love again late in life with widow Erma Kopecki and the two moved away to spend their twilight years near her family in Arizona. Unfortunately, their time was cut short by his death.
Bob Hughes' eulogy to his grandfather, on June 4th, 1976
Thank you for being with us today. Pa would have liked this rain, and what it would do for all growing things. He loved birth, growth, nurturing. This would be his kind of day--and perhaps it is. Because he we are, too---his friends, his neighbors, his pastor and three generations of the family whom he loved so much together. He would love the fact of Mom cooking this morning, so that people cold eat later on--if they wanted to stay together a little longer and talk a little longer. We loved him, and he loved us. That love will always be with us, because we each carry some living memory of him, and that will go on as long as we go on. We Hugheses all shared for years my grandfather's blessing of having such a good man live among us. Grandpa had a sweetness and a tolerance. He believed there was good in everyone. When we were kids we used to say, "Now, Grandpa, not everybody's good." And he'd say, "Oh, yes—it's there—but in some people it just never had a chance to grow." He never tried to tell you what to do, but he had a way of leading you to what was right, and what was the truth. Sometimes—sometimes we didn't take his hand when he offered to lead us, and that's when we got into trouble. In the last year of his life, he married a lovely woman. She's with her family today. She needs them just as we need each other here. Grandpa has a great-granddaughter who is only two and a half. She's home. She may not understand our sadness, but she will share the memories of Pa through all of us, and someday pass some of them on to her children—and so on and on part of his spirit will always be with us. It's stopped raining. As much as he loved the rain, Pa loved the sun that came after the rain. Pa loved life. Pa loved God. He's with Him.

Post a Comment

Share on Facebook

Tweet this

Submit Feedback