Penelope Hughes Baker Wade McGuire Cunningham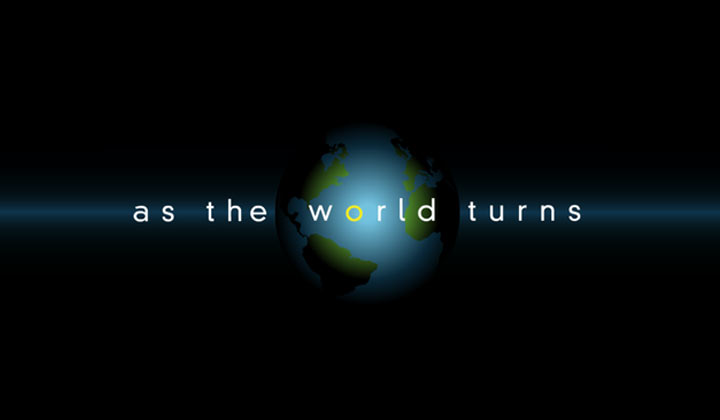 Rosemary Prinz
Phoebe Dorin
1971
Formerly worked at Wade Book Shop
Former writer
England
Married/Anton Cunningham
Jeff Baker (deceased)
Neil Wade (deceased)
Roy McGuire (annulled)
Chris Hughes (father; deceased)
Nancy Hughes (mother; deceased)
Susan Hughes (sister; deceased)
Don Hughes (brother)
Bob Hughes (brother)
Will "Pa" Hughes (paternal grandfather; deceased)
"Ma" Hughes (paternal grandmother; deceased)
Tom Hughes (nephew)
Frannie Hughes (niece)
Sabrina Hughes (niece)
Christopher Hughes (nephew)
Ryder Hughes (nephew)
Christina Hughes (niece)
Lien Hughes (great-niece)
Adam (Hughes) Munson (great-nephew)
Casey Hughes (great-nephew)
Daniel Hughes (great-nephew)
Billy Norbeck (great-great nephew; deceased)
John Hughes (uncle)
Edith Hughes Frey (aunt)
Pearl last name unknown (aunt)
Janice Turner Hughes (sister-in-law; deceased)
Jennifer Sullivan Hughes (sister-in-law; deceased)
Kim Hughes (sister-in-law)
Mary Ellison Hughes (sister-in-law)
Miscarried child (with Jeff)
Amy Lin Cunningham (adopted daughter)
Charles "Chuck" Henderson (dated)
Tom Pope (engaged)
Greg Williams (dated)
David Stewart (flirted with; deceased)
Bruce Elliot (dated)
Pneumonia [Dec 1960]
Diagnosed with endometriosis and left unable to conceive children. [Jan 1961]
Suffered from temporary amnesia following the car accident that claimed the life of her first husband, Jeff Baker. [Aug 23, 1962 - Nov 1962]
None
Though Penny Hughes grew up in a stable comfortable family, her teenage years were very difficult for her. The youngest daughter of Chris and Nancy Hughes, Penny felt alienated from her mother and was convinced that she loved her deceased sister more than her. Though Penny had a close relationship with her father and grandfather, she still felt stifled from her mother's rules. Penny's best friend growing up was Ellen Lowell and Penny's role model was her fun-loving Aunt Edie. However, when Penny learned that Edie was having an affair with Jim Lowell, Ellen's father, she turned away from her.
One day, Penny met a man who seemed to make all her family problems go away. That man was Jeff Baker. Soon, Penny and Jeff fell in love and impulsively eloped. When the Hughes family learned of the elopement, they forced an annulment on the grounds that Penny was underage. Penny and Jeff continued to see each other though and, the following year, they were married in a beautiful church ceremony with their families present. Unfortunately, married life was not easy for the newlyweds. Jeff was anxious to prove himself to his demanding mother, Grace, and entered into the family business. Several bad decisions though, showed Grace and Penny that Jeff had no head for business, no matter how hard he tried. Finally, Jeff's mother decided to keep him away from important decisions and make him a mere figurehead in the company. When Jeff learned what his mother was doing AND that Penny knew about it, he bitterly left town, abandoning (unbeknownst to him) a pregnant Penny. Ready to raise the child on her own, Penny was struck with a severe bout of pneumonia and miscarried. Later, Jeff would return to town, having found his niche as a singer, and Penny let him reenter her life. Later, Penny was saddened to learn that she would not be able to have children, which put a hamper on the Baker marriage. Tragically, not long after, while out riding with Penny, Jeff was killed in a car accident.
The accident left Penny with a bout of amnesia. With no memory of who she was, Penny became friends with Neil Wade and started to fall in love with him. Neil was estranged from his mother and Penny felt an urge to help them reconcile. Then, finally, on one stormy night, Penny finally regained her memory. Realizing that Jeff had been killed in the accident, distraught, Penny ran out into the rain calling his name. After dealing with Jeff's death, Penny soon married Neil. During this time, Neil's family pressured him into returning to medicine. However, the stress of medicine became too much for him and, when he almost lost a patient due to his ineptness, he lashed out at everyone and quit. Finally, he realized that Penny was not the cause of his problems and, with some help from his father, Dr. Doug Cassen, he opened a bookstore. For the next few years the Wades were blissfully happy until Neil's tragic death.
Several years later, Penny found romance again with Roy McGuire, her sister-in-law, Sandy's, ex-husband. When Sandy became ill, Penny helped Roy care for his son, Jimmy. Soon, Penny became attached to Jimmy and convinced Roy to marry her so that they could get custody. Eventually, though Roy decided that Jimmy belonged with his mother and dropped the suit. Realizing that she only married Roy because of Jimmy, Penny had the marriage annulled. Feeling that Oakdale had nothing left to offer, Penny moved to New York City and later England where she met and married Anton Cunningham, a race car driver.
In 1972, Penny sent her adopted daughter, Amy Lin, to stay with Nancy and Chris when she had a major disagreement with Anton. A well-spoken, intelligent young lady, Amy was welcomed warmly by the Hughes but felt like an outcast with most of the Americans her age. .Penny's nephew, Tom, discovered that Amy's grandmother, Mrs. Parsons, was by coincidence, a resident of Oakdale and a patient of Dr. Rick Ryan's. Mrs. Parsons and her husband were overjoyed to find their granddaughter. However, uncomfortable in her new surroundings, Amy soon returned to Penny and Anton in England.
Penny has returned to Oakdale on occasion, including her parents' 50th anniversary, her father's funeral, her mother's 80th birthday (during which she uttered the immortal line, "Who are all these people?" when a flock of new characters interrupted Nancy's party), and, most recently, for a Christmas visit paid for by Emily Stewart--Ellen's granddaughter.

Post a Comment

Share on Facebook

Tweet this

Submit Feedback