Emily Stewart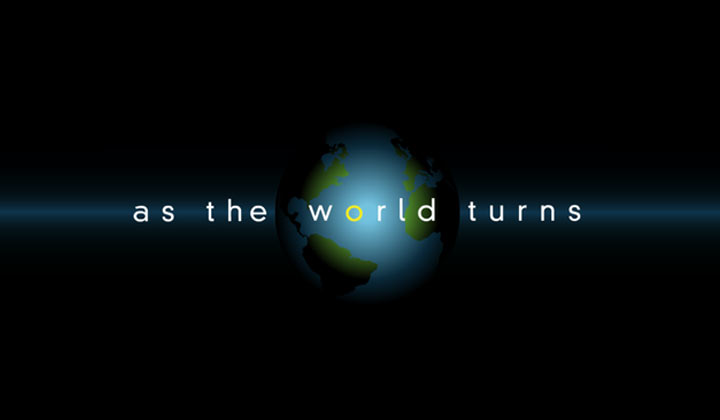 Janine Sagan
mid 1970s
Pat Reynolds
mid 1970s
Jenny Harris
1975 to 1979
Marissa Morell
1979
Colleen McDermott
June 1986 to June 1987
Melanie Smith
July 1987 to 1990; February 1992
Born (on-screen) April 1972
Revised to October 28, 1966 when she was aged to 17 in 1986 and adjusted age due to her surrogate daughter's age
Owner and publisher of The Intruder
Freelance journalist
Former journalist at Argus
Former editor of City Times
Former executive at Walsh Enterprises
Former executive at Montgomery & Assoc.
Former employee of Fashions Ltd.
Fairwinds
Married (Paul Ryan) [Married: Sept 17, 2009]
Holden Snyder (divorced)
Hal Munson (divorced; deceased)
Paul Ryan [Divorced: May 22, 2006]
Casey Hughes [Married: Aug 1, 2008; annulled Aug 15, 2008]
Dan Stewart (father; deceased)
Susan Burke Stewart (mother)
Betsy Stewart (half-sister)
Alison Stewart (half-sister/surrogate daughter)
Julia Burke (maternal grandmother)
Fred Burke (paternal grandfather; deceased)
Ellen Lowell Stewart (paternal grandmother)
Tim Cole (biological paternal grandfather; deceased)
David Stewart (adoptive paternal grandfather; deceased)
Jim Lowell (paternal great-grandfather; deceased)
Claire English (paternal great-grandmother; deceased)
James Lowell, Sr. (paternal great-great-grandfather; deceased)
Alice maiden name unknown Lowell (paternal great-great-grandmother; deceased)
Danielle Andropoulos (niece)
Annie Stewart Ward (aunt)
Dee Stewart (aunt)
Paul Stewart (adoptive uncle; deceased)
Steve English (great-great-uncle; deceased)
Maria Ward (cousin)
Gregory Ward (cousin)
Nancy Ward (cousin)
Lowell Ward (cousin)
Stewart Cushing (cousin)
John Dustin Munson Donovan (godson)
Hunter McDermott (eggs fertilized by Larry McDermott were implanted in a woman named Aurora)
Miscarried child (with James Stenbeck)
Daniel Hughes (with Tom Hughes)
Jennifer Ryan (with Paul Ryan; deceased)
Eliza Ryan (stepdaughter)
James Stenbeck (lovers; deceased)
Tonio Reyes (affair)
Craig Montgomery (lovers)
Brock Lombard (affair; deceased)
Craig Montgomery (lovers)
Paul Ryan (one-night stand)
Duncan McKechnie (dated)
Brock Lombard (affair; deceased)
Paul Ryan (lovers)
Gavin Krueger (lovers)
Evan Walsh III (one-night stand)
Royce Keller (engaged)
Jeff Hamlin (engaged)
Diego Santana (lovers; deceased)
David Stenbeck (lovers; deceased)
Jack Snyder (dated; set up through the internet using alias "Alexis")
Tom Hughes (one-night stand)
Chris Hughes (lovers)
Jake McKinnon (dated; deceased)
Hal Munson (flirtation)
Chris Hughes (kissed several times)
Paul Ryan (affair)
Dusty Donovan (kissed)
Chris Hughes (lovers)
Dusty Donovan (one-night stand)
Casey Hughes (lovers)
While living briefly in Los Angeles, accidentally overdosed on sleeping pills (April 1991)
Witnessed James Stenbeck killing Captain Nigel Cromwell and kept silent about it [fall 1985]
Accidentally killed coin collector, Lawrence Gorey with her nail file when she was defending herself; sentenced to prison until Mar 1987 [Oct 1986]
Kidnapped jewel thief, Jarvis (Oct 1986)
Stole Barbara Ryan's gun that she kept in her office [Nov 17, 1987]
Suspect in the supposed murder of James Stenbeck [late 1987]
Lied about the paternity of her unborn baby [late 1987]
Worked to take over Tonio Reyes's company, Montgomery & Associates, by trying to get him in trouble by the Federal Exchange Commission and the F.B.I. [summer - fall 1988]
Hired a private investigator to dig into Ellie Snyder's past [Dec 1988]
Snooped around in her mother's office, at Memorial, and took a look at Margo Hughes's medical file [Jan 1989]
Blackmailed Barbara Ryan for her help to get Paul to hire her for a job working at Montgomery & Associates for her silence about Adam's true parentage [Feb 1989]
Perjury [Nov 1989]
Stole Diego Santana's body from the morgue [Mar 3, 1997]
Threatened Lucinda Walsh with a gun [Mar 26, 1997]
Moved Kirk Anderson's gun from the Santana evidence box, at the Oakdale P.D. evidence room, into a different box that now could find [Aug 12, 1997]
Served a summons from Lucinda Walsh suing her to get The City Times back; she and David Stenbeck had colluded to steal it from Lucinda [Dec 19, 1997]
Threw an alcoholic drink in a guy's face at Yo's [Mar 20, 1998]
Falsely accused David Stenbeck of roughing her up [Apr 24, 1998]
Threatened Lucinda to publish photos of her kissing James [June 5, 1998]
Set Tom Hughes's watch back a couple of hours, making Tom miss a dinner date with his wife, Margo [June 15, 1998]
Goaded Tom into getting angry about Margo and Eddie Silva [June 18, 1998]
Lied to Tom that Eddie made a pass at her [June 18, 1998]
Lied that Eddie was rude to her, which got his parole revoked and also got Eddie fired from being a caterer at the AIDS ball [June 18, 1998]
Lied to Tom that Eddie threatened her [June 24, 1998]
Lied again about Eddie and has him fired from Java [June 25, 1998]
Falsely accusing Eddie Silva of mugging her [June 25, 1998]
Sent WOAK producer, Brent, to secretly videotape Margo at home kissing Eddie Silva [Aug 21, 1998]
Lied to Tom that Margo and Eddie were leaving town together [Aug 31, 1998]
Fraud; changed pamphlets for how to deal with a mid-life pregnancy, that Susan sent Margo, to ones about abortion [Sep 18, 1998]
Fraud; twice pretended to be Margo in a phone call to an abortion clinic [Sep 18, 1998]
Spied on Tom and Margo [Sep 18, 1998]
Spied on Tom and Margo [Sep 23, 1998]
Fraud; twice pretended to be Tom's secretary in a phone call to a florist [Oct 9, 1998]
Forged Tom's signature on legal papers [Oct 28, 1998]
Fraud; called the airport pretending to be Margo [Oct 28, 1998]
Vandalism; smashed a jack-o-lantern on Tom and Margo's front porch [Oct 31, 1998]
Falsely claimed she was attacked by David Stenbeck [Oct 31, 1998]
Falsified her first pregnancy test [1999]
Accomplice in the kidnapping of Barbara Ryan [Apr 2003]
Under hypnosis, broke into Fairwinds, several times, and took out items belonging to Rosanna Cabot's "late" son, Cabot [Dec 2004]
Kept quiet about the fact that Jennifer Munson's baby was alive [fall 2005]
Shot Paul Ryan in the back [Jan 3, 2006]
Kept quiet about the fact that Henry Coleman had kept money belonging to fugitive BJ Green [mid Jan 2006 to Present]
With Henry Coleman, broke into Meg Snyder's room at the Lakeview [Jan 31, 2006]
Kidnapped Dusty Donavan and held him captive [late Feb 2006 to Apr 24, 2006]
Tried to frame Meg for Dusty's "murder" [Mar 2006]
Assaulted Paul Ryan [Apr 21, 2006]
Planned to murder Dusty [Apr 24, 2006]
Escaped from Memorial's psychiatric ward; stopped by her mother [July 13, 2006]
Drugged Meg Snyder [Nov 10, 2006]
Broke into Dusty's car [Nov 22, 2006]
Secretly switched the bullets in Dusty's car with blanks [Nov 2006]
Broke into Fairwinds to plant evidence against Craig [Dec 28, 2006]
Prostitution [Feb to Apr 2007]
Drugged Chris Hughes [Mar 10, 2008]
Falsely accused of drugging Meg Snyder [mid June 2010]
Emily Stewart was born to Dan and Susan Stewart. Emily's parents divorced shortly after she was born; her mother sent her to live with her father. When Dan became afraid that Susan was going to take Emily back, he fled the country with her. When he returned with Emily, there was a custody battle, which Susan lost. Emily spent most of her childhood shuffled between her father and alcoholic mother. When Emily was about 8 years old, her father died. That same year, Susan left town with Emily.
Emily returned to town at the age of 17 and became involved with James Stenbeck. When she tried to break her ties to James, he blackmailed her by threatening to frame her for murder. Emily soon found herself pregnant with James's child. To give the child a name, she married Holden Snyder. Emily miscarried the baby and Holden divorced her when he learned that she lied about the child's paternity. Over the next several years, Emily chased after several men. All the men she fell for were either taken, deceitful, or both. One such man was Craig Montgomery, her boss at Montgomery & Associates. However, Emily had competition in the form of Ellie Snyder, who Craig was attracted to. Hoping for an advantage, Emily did some digging and found some interesting tidbits about Ellie's past. Unfortunately, Ellie told Craig all about her past before Emily had a chance. Very soon after, Emily began a flirtation with her client, Brock Lombard, who was pursuing his old lover, Ellie. As she was dating Brock, Emily, in an effort to annoy Barbara Ryan, offered her son, Paul Stenbeck a summer job. Although Barbara tried to put a stop to it, Emily forced her to keep quiet by threatening to reveal Barbara's secret--that her husband, Hal Munson, was the father of Margo Hughes's baby. In the meantime, Emily and Paul were becoming close. Finally, one night, after one of Emily and Brock's big blow-ups, Paul came over and found her inconsolable. His comfort led to a kiss ... and another ... until Emily took Paul's virginity. After that, a lovesick Paul started sending Emily flowers and romantic notes, but she told him that what they had was a one-night stand and resumed her affair with Brock. Meanwhile, unbeknownst to anyone, James was back and lurking around Oakdale. When he discovered that Emily was involved with his son, he became enraged and attacked. Luckily for Emily, Paul arrived and, needing to protect her from James's wrath, Paul grabbed a gun (given to Emily by Brock Lombard) seemingly shot his father dead. When Brock learned about her affair with James Stenbeck, he angrily denounced her as a slut and went back to pursuing Ellie.
Soon after, a repentant Brock, eager to break away from his mobster family, returned to Emily and asked for forgiveness. After a tense confrontation the pair ended up making love and began a passionate affair. When Brock's father, Philip, tried to threaten Emily into staying away from his son, Brock turned around and threatened to turn state's evidence if Emily was harmed. Not long after, Emily confessed to Brock the reason that James had died--she'd slept with his teenage son, Paul. To her surprise, Brock was forgiving and informed her that he was planning on divorcing his wife in secret so that he and Emily could be together. Unfortunately, not long after Brock was found dead. Although Emily was convinced Ellie was the killer, the true murderer turned out to be Philip, who had put an unsuccessful hit on both Emily and Ellie.
Finally, Emily did manage to find true love with Royce Keller, a renowned architect. At that point, international businessman Damian Grimaldi came to Oakdale and set up a contest between Emily and Lucinda's longtime right hand man, Kirk Anderson, as to who would handle the Kingsley-Malta account in Oakdale and Emily won the contest. Unfortunately, this put Royce uncomfortably in the middle, since Royce was still working on the construction design for WorldWide's new building. As if things weren't bad enough, Royce became verbally abusive to Emily over the situation with Kingsley-Malta. Later, Royce's former fiancée, Cynthia Linders showed up in town and told Emily that Royce was physically abusive. Royce tried to reassure Emily that Cynthia was exaggerating, Later, Emily was shocked when Royce was arrested for his sister, Neal's, murder. Finally, on the witness stand, Royce broke down and everyone realized that Royce was suffering from split personality disorder. Royce was found not guilty because of insanity and eventually Dr. Wyndham succeeded in getting the personalities merged into one. Although the pair then made plans to marry, Susan convinced Royce that it would be best to cancel the wedding since he was no longer the man Emily fell in love with, so Royce left, devastating Emily. She became engaged, again, to Jeff Hamlin, only to have him leave her when he learned she purposely caused her mother not to get an out of state job, just so she wouldn't leave Oakdale. The reason Emily didn't want her mom to leave was Alison McDermott. Emily's mother wanted to have a baby by her new husband, so Emily offered to donate her eggs which would be fertilized and inseminated into Susan. The procedure was a success and Alison was born. Emily had a hard time accepting Alison as her sister, rather than her daughter.
Emily then had a disastrous affair with Diego Santana. Diego was not who he seemed to be, and had actually tried to kill Damian Grimaldi, Samantha Markham Anderson and finally Margo Hughes. When Emily was getting closer to the truth, Diego raped her in her own house. Soon after, Kirk Anderson shot and killed Diego outside of the church where Diego and Lily's marriage took place. Afterwards, Emily stole Diego's body. Diego's corpse showed up a couple of places in town, before it would end up going to its rest. Later, Emily became involved with David Stenbeck. She eventually realized that David was too close with his father, James, and ended the relationship. She found support through her friend, Tom Hughes. Soon, Emily found herself falling in love with Tom and schemed to break up his marriage. Emily used lies and manipulation to get Tom close to her. Finally she made Tom believe that his wife, Margo, was going to have an abortion and Tom fell into bed with Emily. Emily then tried to make Tom believe she was pregnant, only to discover, she really was! During her pregnancy, Emily was kidnapped by David Stenbeck and held captive. She eventually escaped by killing a guard. When she returned to town, no one believed her story about being kidnapped and she was arrested for murder. Emily faked a psychotic episode to postpone her trial date and spent time in a mental hospital. After being cleared of all charges and released from the hospital, Emily convinced Tom to get her a job at the Argus. Emily tried for months to get Tom to forget about Margo, and was determined to destroy their marriage. Emily truly believed that she would make a better wife for Tom and, despite his obvious disinterest, she obsessed about getting him to fall love for her. Her obsession ended though when Tom accused her of Alec Wallace's murder. Finally realizing that Tom never loved her, and she wasted over a year pining away for him, Emily washed her hands of him and sought to get on with her life.
After ditching her Argus job, Emily scrounged all over the place for enough money to buy The Intruder. In the end, she was forced to make a deal with her own personal, jailed devil - David Stenbeck. When he realized she was trying to weasel out of her part of the bargain (writing op ed pieces denouncing his conviction and begging that he be released), David arranged for an attempted kidnapping of Emily's sister, Allison. Jake McKinnon and Isaac Jenkins helped her and her family through this danger, and Emily became fixated on Jake, even moving in with him briefly for safety reasons. Shortly after, David, in a posthumous video played during his funeral, left a final surprise: he'd put the paper up for sale, to be sold within 24 hours. Emily bristled at being under anyone's control, but had to accept the offer from buyer Craig Montgomery. Throughout these crises, young reporter Chris Hughes (originally paid by Tom to spy on her) comforted her, saw himself as her protector, and even kissed her. Emily then began posing as Vicky (Jake's dead wife), culminating in wearing a copy of a dress of Vicky's to the 2000 Halloween Roaring Twenties costume ball. After Jake rejected her, Chris took her back to the office, and, after Chris declared his love for her, they made love. Their fling continued as they battled new managing editor Henry Coleman, and the Hughes' outrage over their relationship. Emily even brought Penny Hughes home for a Christmas visit, to prove she had become a better person. A few weeks later, Emily cooled things off after Chris again vehemently declared his love for her, this time in front of Tom. She told him she didn't love him, and wounded, he returned to Columbia to finish his medical education.
Several months later, Emily began working with Hal Munson in his efforts to prove whether or not Craig was responsible for the boathouse explosion which nearly killed Barbara. Emily's pliable ethics and brutal honesty were a surprisingly smooth fit with Hal's dogged loyalty to the law and gruff manner, and the two soon began mixing genuine warmth and flirtation in their barbs. Unfortunately, Emily's relationship with Hal wouldn't be easy. In addition to their own problems dealing with each other, she also had to deal with Tom's disapproval and when Emily and Hal decided to move in together, Tom threatened to take Daniel away from her. Finally, things came to a head when Daniel disappeared for a few hours. Convinced that Emily was a bad mother, Tom decided to limit her time with the boy. Emily was dead set against this and told him she'd take Daniel away first, a claim that seemed substantiated when someone tried to kidnap Daniel leaving behind one of Emily's gloves and two tickets to Mexico. Then on Christmas Eve, Emily suddenly disappeared from Oakdale, leaving behind a note telling Hal goodbye.
Unbeknownst to everyone in Oakdale, Emily had been taken to a strange spa and had no memory of how she got there. Scared and confused, Emily learned that she wasn't alone--Carly Tenney had also been taken hostage! Not long after, another Oakdale resident showed up: Rose D'Angelo. With Carly drugged, it was up to Rose and Emily to find a way out. Unfortunately, the pair was separated and Rose was sent to the "next level". Though Emily somehow managed to escape from the spa, James Stenbeck recaptured her and made plans to murder her. Luckily, Emily was rescued by Barbara Ryan (who was in on the kidnapping to begin with) and returned to Oakdale to reunite with Hal. The only thing marring her reunion with Hal was Emily's concern over Alison, who was now a manipulative teenager. Emily recognized a lot of herself in Alison and decided to help the girl. Unfortunately, Alison resented all of Emily's advice and told her to mind her own business. Not to be deterred, Emily continued to try to help Alison and even considered telling her the truth of her parentage. Though she failed to convince Susan to tell the girl the truth, Alison found out on her own and rebelled against Emily and Susan. In addition to trying to build a relationship with Alison, Emily and Hal decided to solidify their own relationship by getting married.
Although the couple remained happy for a few years, soon Hal began spending more time at the police station and Emily started feeling neglected. Needing something useful to do, and wanting to help Alison, who was now engaged to Chris, Emily decided to enter a newspaper contest called "The 10 Keys to the Kingdom." Her hope was to win and give the money to Alison, since she knew Ali desperately wanted to win herself to help Chris. With a plan, Emily found herself with an unlikely partner--Chris! Unfortunately, working together caused old feelings to resurface for both of them, putting Emily's marriage, and relationship with her sister, at risk. Although Emily continually insisted they had to keep their distance from each other in order to preserve her marriage and relationship with Alison, Chris's attraction to Emily seemed to override his devotion to Alison and he continually flirted with an unsettled Emily. While trying to resist Chris's advances, Emily was continually being pushed aside by a busy Hal, who had more time for work than her, and put down upon since Hal would make unilateral decisions without even discussing them with her. Meanwhile, although he knew his feelings for Emily were overwhelming him, Chris decided to stick to his commitment to Ali. Things finally came to a head the day of Chris and Ali's wedding when, at the altar, Chris told Ali he couldn't marry her. While he was being honest, Chris then informed Hal, that he was in love with his wife! Horrified that Chris would just impulsively blurt that out, Emily confessed all to Hal and pled forgiveness. To her surprise, Hal realized that he hadn't been fair to her and forgave her. Although Emily secured Hal's forgiveness, Ali refused to forgive her.
At about this time, Barbara was placed under house arrest and sent to live with Hal! Although Emily found the situation so unbearable she packed up to live with Susan, she soon relented in order to be with her husband. It was at this time, that Barbara hatched a diabolical plot to get Will out of Fairwinds and back with her. After procuring a mind-altering drug from the hospital (a drug that increased suggestibility), Barbara proceeded to drug Emily's tea. The drug caused Emily to feel ill and Barbara fed on her vulnerable state by pretending to be her friend. While Emily was in a drug induced state, Barbara ordered her to sneak into Fairwinds and harass Rosanna by taking Cabot's baby items out of storage leaving them out for Rosanna to find. Although both Paul and Hal's son, Will, initially suspected Barbara, she made it clear that she couldn't have done it since she was under house arrest and wearing an ankle monitor. Although she tried to deny it, Rosanna suspected that it was Will. Then one night, Will came downstairs to see someone in the house carrying Cabot's doll. He confronted the person, only to learn that it was Emily! As Emily ran out, Will was caught red-handed with the doll. Knowing no one would believe him, he kept quiet about Emily and decided to investigate the matter himself. When confronted, Emily could remember nothing, but an investigation by police unearthed evidence that Emily was behind the stalking and she was arrested. Though the evidence proved she was responsible, Emily could not explain her actions or even remember them. Through some prodding by Paul though, she figured out that she may have been drugged by "her good friend" Barbara. In the end, Paul and Emily found evidence of what Barbara had done and she was arrested. Fortunately for Barbara, Emily was forced to recant her testimony against Barbara when, after being drugged by Rosanna (under coercion from James), Emily "remembered" that Rosanna, not Barbara drugged her.
Soon after, Rosanna skipped town after telling Paul that she never loved him. As a devastated Paul tried to deal with this revelation, Emily comforted him and the two became closer as she tried to get him to move on. Eventually, Rosanna came back in town, When Paul asked Emily not to press charges against her for fear of dredging up such painful memories. Emily agreed but was concerned that Rosanna's return might damage the progress Paul had made in getting over her. The next day, a furious Paul changed his mind and urged Emily to press charges, but to her dismay Hal was adamantly against it. The pair argued and when Hal threw her attraction to Chris in her face, Emily moved out. Later, she went to Paul and after venting her frustrations to him, the pair made love. When she confessed to Hal what had happened, he bitterly told her that their marriage was over. At the same time, Hal's daughter, Jennifer, and a young teen named Gwen Norbeck had both given birth to premature babies on the same day. Gwen's baby lived, but Jen's didn't. Soon after, Rosanna was left in an irreversible coma after being run off the road by Craig. In the meantime, Emily had moved in with Paul and soon would learn a horrible secret--the babies were switched. That meant that it wasn't Jen's baby that died! When she confronted Paul, he convinced her to keep the secret--telling her that Jennifer was better off. After all, if her baby was dead, Craig wouldn't reenter her life. Meanwhile, the apparent loss of her child drove Jenifer to use drugs to ease her pain. Finally, her habit landed her in the hospital, and a guilty Paul wanted to reveal the truth. However, this time, it was Emily who convinced him to keep quiet since they'd already lied for months and concealed the evidence. Unfortunately, by the end of the year, the truth came out and both Emily and Paul were arrested for their involvement in the cover-up. Out on bail, Paul and Emily made plans to get married but at the last minute, Paul backed out, telling Emily that he couldn't let her ruin her life by marrying him. Already stressed beyond the limit due to the lies of the last few months, and her arrest, an enraged Emily impulsively shot Paul in the back!
Distraught at what she'd done, Emily quickly covered her tracks by calling herself with Paul's cell phone (thus giving her an alibi) and then tossing Paul's body over the cliff. Days later, she realized she lost an earring at the scene at went back to recover it. She succeeded and, while lurking around, was certain she'd seen Paul in an abandoned cabin. In the meantime, the police, thinking that he was on the lam, were looking for Paul. Weeks later, an extremely on-edge Emily went back to the scene to un-hide Paul's car which she'd hidden since the police were asking about it. There at the scene, she ran into an unlikely person--Henry Coleman. Seeing the abandoned car and Emily's agitated state, Henry ended up guessing that she'd killed Paul. However, Henry had a secret himself—he had just buried money which came from a convicted criminal. Emily got Henry to keep her secret in exchange for her keeping his. She also agreed to hide the money for him in exchange for him helping her. In the meantime, paranoid that Paul was still alive, Emily was desperate to learn the entire truth of why he didn't turn her in. Suspecting that Meg Snyder was hiding Paul, Emily followed her to her place at the Lakeview (how could an unemployed woman afford a room there unless Paul was paying for it?) and did some snooping. There she snagged Meg's cell phone hit the last number called and heard Paul's voice! Suddenly, Emily got it in her head that Paul was in Oakdale because he still loved her. Although Henry tried to convince her to just forget about Paul, she couldn't let go of it. Then, she saw Paul and Meg kissing. Knowing how much Dusty Donavan hated Paul, Emily went to him with the news that he was alive. She also planted the idea in his head that Paul being dead might be the best thing. Not long after, Paul was discovered and placed in police custody. At the same time, Dusty ended up missing. Paul confessed to Dusty's murder, which neither Emily nor Meg believed. Emily convinced Hal to search Meg's room where he found bloody gloves. Meg was then arrested as a co-conspirator in Dusty's murder. By this time, Emily fully realized that Paul was in love with Meg and felt hurt because she wanted him to love her.
Later, Emily told Henry she would give him all of his money back - as soon as he killed someone for her. However, Henry refused to have anything to do with that. Emily then went to an abandoned farmhouse with the intention of killing the person everyone thought was already dead--Dusty! Apparently, Emily kidnapped Dusty. Emily informed Dusty that Paul confessed to his murder to protect Meg, because he was in love with her. Emily explained that Paul deserved to rot in jail for what he did to her - even if there was no body, but if the police insisted on finding one, she'd give them one. Dusty tried to convince her that she was wrong--Meg wasn't in love with Paul; she was in love with him. He tried to convince her he could help her get win Paul back--by keeping him alive. Unsure, Emily suddenly got a call from Paul asking to see her. At the prison, Paul told Emily that Meg betrayed him. He said that Emily was right, warning him about Meg, and he apologized for not believing her. He declared that the biggest mistake of his life was not marrying her. Privately, Paul revealed to Emily that he didn't kill Dusty, but he did deserve to go to jail for the way he treated her. Emily stated that maybe there was a way to get him out of this mess. But it all depended on Paul, and whether he could prove his love for her - by marrying her. Paul agreed. Immediately after the jailhouse wedding, Emily cleaned Dusty up and forced him to write a note to Jennifer. With this proof that Dusty was alive, the murder charges against Paul were dropped. However, Dusty was still a liability so Emily kept him captive. Meanwhile, despite the fact that Paul professed his love to her, and even proved it by seducing her, Emily was convinced that Meg was still a threat. Not long after, the walls started closing in when Jennifer mentioned that Dusty had called her. Worried that he'd escaped, Emily went to the farmhouse and was and followed by Jen!
Emily threatened to kill Jen if Dusty didn't keep quiet. Immediately after Jen left, Emily Marched Dusty into the woods intending to kill him. However, Dusty got a jump on her and grabbed her gun while Emily took off running. Dusty tried to follow but ended up coming face to face with Paul instead. On the run, Emily went to Susan and begged for her help. Susan pleaded with Emily to turn herself in so she could get help but Emily refused and ran off away. She wound up at the same cliffside where she shot Paul. Distraught, Emily seemed set to jump when Paul found her and pleaded with her to trust him. However, that went out the window when Meg and Dusty came as well and a frantic Emily ended up stepping off the cliff.
Luckily, Paul was able to revive her and Emily was sent to the hospital for her injuries. Then came a startling revelation--Emily was pregnant with Paul's baby. Meanwhile, Jennifer's son, Johnny, became ill and was diagnosed with a rare form of blood cancer. While Emily was trying to decide whether to proceed with her pregnancy (since she didn't want Paul to raise the baby with Meg), it was discovered that stem cells from Emily's fetus could save Johnny's life. However, it was risky; Emily's baby could die. Emily took the risk and not only did her baby survive the procedure, but Johnny recovered as well. Grateful, Jennifer wanted leniency in Emily's sentencing and continually asked Dusty to either not testify against Emily or ask the court to go easy on her. However, Dusty continually refused. Not long after, tragedy struck when Jennifer suddenly died of complications from viral pneumonia. Although Emily tried to remind Paul and Dusty that Jennifer wanted her to go free so that their children would know each other, neither man would budge. Thinking all was lost, Emily plotted to escape from the psychiatric ward but was caught by her mother. At her trial, Emily was advised to plead guilty when salvation came from an unlikely source—Dusty! He'd had a change of heart and refused to testify against Emily. Though a desperate Paul tried to have charges brought up for Emily shooting him, it was much too late. Emily was free. Later, upon learning that Meg and Paul were engaged, Emily made plans to flee the country. Unfortunately for Emily, Meg got word from Henry and tried to stop her from leaving. However, Emily ignored all of Meg's pleas. While they argued at the Snyder farm, a freak snowstorm hit Oakdale. To keep a stubborn Emily from going out in the storm, Meg locked her in the barn. At that moment, a hysterical Emily went into labor. As Meg was trying to help Emily, the barn caught on fire. Luckily, the pair was rescued by Paul but, tragically, Emily's baby died during childbirth.
Later, Emily bought half he paper herself hoped to have WorldWide invest in the Intruder. Her point of contact was Dusty who was unable to deny that it would be a good investment and worked with Emily to get Lucinda's backing. Insecure about her future, especially because of her past, Emily got a boost one night when a handsome man responded to her advances and spent the night with her. The next morning Emily woke up to find money near her bed—the man had paid for her services! Emily was even more shocked to discover that the man had given her $ 1,000. Seeing nothing to lose, Emily decided to take her chances soliciting other clients. Finally, she caught the eye of a high priced madam who suggested that Emily work for her. Meanwhile, Dusty could not help but notice that Emily seemed distracted. She was always missing appointments claiming she had somewhere else to be. In due time, he find out about her secret life and though Emily claimed she was working undercover for a news story, Dusty had his doubts. When one of her johns beat her up, Emily broke down and told Dusty that she was roughed up but refused to press charges. When Dusty saw Emily with the high priced madam, his suspicions became greater and he arranged for a night with Emily. Cornered, Emily tried to convince him that she was working on a story but finally broke down and admitted that she was working as a prostitute. Emily tried to defend her behavior by stating that it made her feel in control and begged Dusty not to tell anyone. It took some time, but Dusty finally convinced Emily that what she was doing was self-destructive and she deserved better.
Soon after giving up on prostitution, Emily discovered a porn video starring Alison! Wanting to locate her sister, Emily asked Dusty for help and offered to pay him with the money she'd gotten from prostitution. Though he refused at first, he relented and agreed to help, without taking any money. The pair figured out that Alison was in Las Vegas and brought Ali, who was now using meth, home. There, Emily urged her sister to get her life together. Reluctant, Ali took a job at Al's but continued to try to score meth. It didn't take long for Dusty to realize that Alison was still using meth. Meanwhile, things had gotten so desperate for Alison that she slept with her drug dealer in order to get a hit. When Dusty and Emily found out how far she'd sunk, they decided Susan had to know and Alison had to go to rehab. However, Alison begged them to reconsider and Dusty agreed to stay with Ali while she detoxed. In the meantime, Susan was suspicious about the time Emily was spending with Dusty and to keep her from discovering Ali's problem, Dusty pulled her into a kiss. Soon they were pretending to have slept together in order to protect Ali's secret. At the same time, Alison got a visit from her old movie producer, Lance, who ordered her to return to Vegas or he would send Susan one of her old movies. When Lance told Alison about Emily's time as a prostitute, Ali blurted the truth to Susan and then left with Lance. Dusty followed her and brought back a shaken Ali who now was truly ready to turn her life around. At the same time, both Dusty and Emily realized that their feelings for each other had grown. Wanting to show her his feelings, Dusty surprised Emily by kissing her. meanwhile, thanks to Lance, Aaron saw a videotape of Alison making love with Dusty. Emily stumbled across the tape as well. Horrified at what she saw. Later, Emily told Alison that she forgave her but she couldn't be near her for a while. She also condemned Dusty for not telling her what happened in Las Vegas. Wanting to get away from both of them, Emily left Oakdale for an extended vacation.
Months later, Emily returned to Oakdale with a new lover--Chris! Apparently the pair had reconnected while she was traveling. Though Emily wanted to keep their relationship as it was--a harmless fling, Chris wanted them to become closer. From the moment she returned, Dusty tried to convince Emily that they belonged together but she refused to forgive him for what he'd done. At the same time, Chris was at loggerheads with his father over a research project conducted by Evan Walsh IV. While Chris felt the project was cutting-edge and would help people in the end, Bob felt it was way too risky. While Emily encouraged Chris, and even helped by printing a story condemning Bob for his closed minded reaction to the project, Dusty sided with Bob and warned that if the project was approved, he would pull the Jennifer Munson Foundation out of Memorial. Not long after, Bob was left comatose following a stroke and despite Dusty's objections, Chris was sworn in as interim Chief of Staff. Defying his father's wishes, Chris approved Walsh's project. Soon, Dusty started accusing Chris of causing his father's stroke which Emily felt was ridiculous. In the meantime, Dusty was enjoying his Friends with Benefits relationship with Lily while at the same time trying to woo Emily away from Chris. Things came to head on New Year's Eve. Before planning to meet Lily Snyder at Metro's, Dusty stopped at Memorial lo check on Bob's condition. After being thrown out by Chris, Dusty was confronted in his car by Emily who told him to leave Chris alone. Again, Dusty tried to warn her that her boyfriend was dangerous and a liar. He then pulled her into a kiss that turned passionate. Soon after, Dusty confessed what happened to Lily who later angrily confronted Emily—calling her a whore. Emily angrily went to Dusty and blasted him for telling Lily that they slept together on New Year's Eve. Emily was convinced that Lily would tell Chris but Dusty insisted that Lily was not the vindictive type.
Finally, came the night of the unveiling of the Walsh research project. Before heading off to the hospital for the contract signing, Chris received an anonymous note that left him upset. Apparently the letter informed him of Emily's former profession as a call girl. Chris angrily declared that whoever was responsible would be sued for slander and Emily was forced to admit that it was the truth. Visibly disgusted, Chris wrote her out of his life. Believing the note came from Dusty, Emily confronted him at Memorial and accused him of telling Chris her secret. Though Dusty denied it, Emily didn't believe him and angrily warned him that he would pay. Hours later, Emily was horrified to find Dusty dead. Horrified, Emily refused to believe it at first and just cried, pleading with him to get up. The next day, Emily realized that Dusty was indeed gone, the victim of a fatal drug injection, but refused to go to his funeral because of his betrayal. However, she had a change of heart and after the funeral had another run in with Lily. Later, Lily informed Emily that Dusty wasn't the one who sent Chris the note—she did. This news left Emily sick because of the way she spoke to him before he died. Suspecting that Chris had something to do with Dusty's death, Emily told Margo about Dusty's suspicions regarding Chris—including the fact that Dusty sent Bob's coffee mug to be analyzed for poison. When Margo wondered why Emily waited so long to come forward with information about Chris, Emily was forced to admit that they were keeping each other's secrets. Emily knew that Bob was not going to approve the research project and Chris knew about Emily's past as a hooker. Emily asked Margo if the conversation could be confidential. Although, Margo could not keep any promises since it was a police investigation, she did keep quiet. Soon after, Tom informed her that Dusty left the Intruder to her in his will.
Afterwards, Emily decided to focus on the Intruder. A hard taskmaster, Emily fired her assistant. That same day, she was visited by Tom's son, Casey, who charmed Emily into hiring him, despite Emily's concern that his mother would not approve. Emily was right—Margo did not and demanded that Casey quit. To keep the peace, Emily fired Casey. Casey refused to accept that and stood up to Margo. After telling Margo, in no uncertain terms that she had no right butting in, Casey asked Emily for his job back. As the days went on, Casey and Emily's friendship grew stronger. In the meantime, when Casey helped Emily investigate some stolen manuscripts from the university, he was framed. Margo refused to believe Casey's claims of innocence. Casey was quickly vindicated and although he refused to forgive Margo for doubting him, Emily convinced him to forgive her. Emily also convinced Casey to come clean when he told her about the money he stole from the Lakeview. Casey confessed the theft to Lisa who had no choice but to tell his parents. After railing at Casey for the theft, Margo told Casey that she'd keep silent if he returned to school. Although a stubborn Casey refused, the alternative was returning to prison for violating his parole so Casey had no choice but to comply. In the meantime, Casey was becoming more and more attracted to Emily and it was clear that the feeling was mutual. Finally, when Casey flew to New York to give Emily some papers that she'd forgotten, the two gave in to their desires and made love. Although Emily insisted that it could never happen again, Casey easily wore her down and the pair became lovers. Later, the pair were discovered post lovemaking by Margo who freaked out and pointed a gun at Emily. When Tom diffused the situation, Margo vindictively told Tom and Casey about Emily having been a prostitute. Of course, Casey already knew this and defied his parents by moving out in order to remain with Emily.
Rattled by the revelation of Emily's hooker past, Tom sought for full custody of Daniel but, thanks to a confrontation with Casey, couldn't go through with it. When it became clear that Casey would pick Emily over his family, Tom and Margo had no choice but to accept their relationship. Later, Emily received a mysterious gift—her favorite perfume. The perfume caused Emily to act very erratically and under its influence she convinced Casey to marry her. After their elopement, Emily had no memory of what happened and told Casey that it was a mistake. Afterwards, Emily collapsed in front of Margo and was taken to Memorial. There, Casey became so erratic that he barricaded himself in the hospital room with Emily. Soon, the pair became deathly ill. Seeing Emily's concern for Casey, Margo took her to Casey's room. Finally, it was discovered that Emily, along with Alison and Chris had been poisoned by Rick Decker. Fortunately, Chris found an antidote to the poison and Emily and Casey made a full recovery. Having seen their devotion to each other, Tom and Margo finally accepted the relationship. However, Emily still felt uneasy about marrying Casey so quickly and convinced him to get their marriage annulled. Afterwards, Casey shocked everyone by becoming involved with Alison. Though a jealous Emily tried to put a stop to the relationship by having Jade seduce Casey, Alison found out and foiled the plan.
At the same, a young man entered Emily's life named Hunter. Hunter was hired by Lucinda to bring The Intruder into the digital age. Unfortunately, Emily was resistant to the idea and immediately clashed with Hunter. Meanwhile, Emily had a change of heart about wanting a baby and decided to have herself inseminated using the eggs that were harvested when Alison was conceived. The problem was, the eggs were no longer at Memorial Hospital. Learning that Larry signed a document authorizing that the eggs be transferred to a facility in Chicago, Emily confronted Larry who denied any knowledge of the transferred. However, soon the truth came out—Larry had some of the eggs implanted into his lover at the time—Aurora Hunter --who desperately wanted a child. Aurora was none other than Hunter's mother which made him Emily's son! With this startling revelation, a shamed Larry departed Oakdale. Not long after, Hunter left town as well.
Not long after, Emily encountered Paul who was suffering from amnesia. Paul, having no memory of her, began a flirtation that resulted in them making love. He also agreed to finance Emily's new newspaper. Soon after, Paul came face to face with his presumed dead father! Paul's memory came rushing back the minute he saw James and he immediately kicked Emily out of Fairwinds. Emily and Paul fought about his financing of her newspaper, but ended up making love and realized that they were a good match and, not long after, Paul married Emily. Meanwhile, Meg was going through some emotional problems and asked Emily to take care of her and Paul's daughter, Eliza, while she sought treatment. Following Meg's release, Paul fought to retain full custody of Eliza. One day, when Emily chased down a story lead with Eliza in her car, Emily was accosted by a criminal. Emily got away, but Eliza disappeared. Paul, Emily, and Meg discovered that a patrolling police officer had taken Eliza to the police station. Worried that he could lose full custody of his daughter, Paul berated Emily for her carelessness. In the meantime, it became apparent that someone was drugging Meg to make her appear crazy. Paul and Barbara suspected Emily of drugging Meg, and to prove her innocence, Emily researched the matter to learn that Barbara had requested the rare toxicology screen for methadone. However, Paul discovered methadone in Emily's briefcase and ordered her to move out. After Susan bailed Emily out of jail, Emily cornered Meg alone at Fairwinds, where Paul had granted Meg permission to live. Emily tried to get to the truth behind the drugging, but wound up in a brawl with the gun-slinging Meg. Meg almost shot Emily, but Paul burst in, claiming that he'd known that Meg was self-medicating all along. He revealed that he'd set Meg up to prove Emily's innocence. Emily threatened to leave Paul over his reckless plan, but the couple soon reconciled and raised Eliza together as a family.

Post a Comment

Share on Facebook

Tweet this

Submit Feedback