Antonio "Tonio" Reyes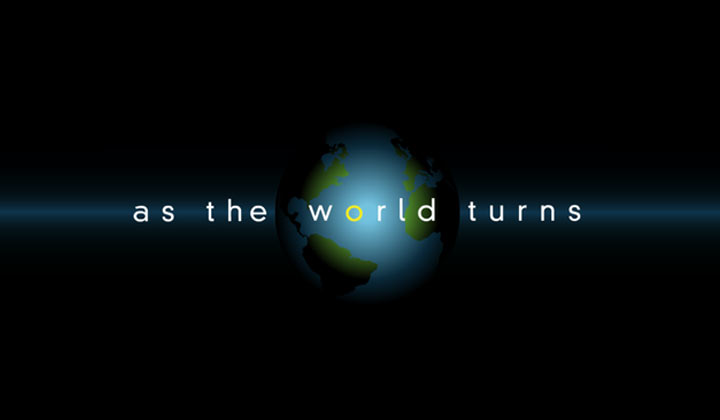 Peter Boynton
June 1986 to May 28, 1991; September 8, 1992 to November 6, 1992
Presumed deceased from May 28, 1991 - September 8, 1992, in Montega, when he lost his grip on the rail of a helicopter ladder and fell into the ocean
Businessman
Former owner of Montgomery & Associates
Former executive at Walsh Enterprises
Last known whereabouts, Montega, South America
Single/Divorced (Meg Snyder)
Sierra Estaban (divorced)
Meg Snyder (divorced)
Unknown
None
Barbara Ryan (affair)
Meg Snyder (affair)
Emily Stewart (affair)
Lillith McKechnie a.k.a Isabella (affair)
Julie Wendall (lovers)
Blythe Nelson (lovers)
Gail Kincaid (lovers)
Veronica Tucci (lovers)
Sabrina Hughes (engaged)
Threatened to kill Craig Montgomery if he came near his wife, Sierra Estaban Reyes [May 1986]
Blackmailed Lucinda Walsh into letting him keep his job by threatening to reveal what he knew about Martin Guest's suicide and Lily's adoption [Feb 1987 - May 1987]
Married Meg Snyder in order to stay in the country [May 1987]
Abused his wife, Meg Snyder Reyes [Oct 1987 - May 1988]
Knew that Emily Stewart and Barbara Ryan where at the house in Ruxton Hills that James was supposedly murdered at, and tried to blackmail both of them with that information [fall 1987 - spring 1988]
Went into business with the very much alive, fugitive James Stenbeck [Sep 1987 - Feb 26, 1989]
Suspect in the murder of James Stenbeck [late 1987 - Feb 1988]
Offered to Lucinda that if she revealed James Stenbeck's hiding place that he'd kill James for her [Nov 18, 1987]
Blackmailed Emily Stewart into having an affair, with him, when she still would not come forward into what happened at Ruxton Hills [Jan 1988 - May 1988]
Perjured himself in court at Barbara Ryan's trial for murdering James [Feb 1988]
Blackmailed Meg into staying married to him by threatening to reveal that Rod Landry was the man who assaulted him [May - Nov 1988]
Accidentally caused Meg to lose her unborn child during a struggle [May 1988]
Illegally investigated and stalked Paul Ryan [May 1988 - Nov 1989]
Scammed money from Craig Montgomery by claiming to be able to get information about the missing Sierra Esteban Montgomery and instead used the money for questionable business purposes [Jun 1988 - Jun 1989]
Scammed money from Lucinda Walsh by claiming to be able to get information about the missing Sierra Esteban Montgomery and instead used the money for questionable business purposes [Jun 1988 - Dec 1989]
Paid a woman, Juanita Perrera,in Montega, to lie to Lucinda about his "search" for Sierra ([Jun 1988 - Jul 1989]
Threatened to kill Rod Landry [Sep 1988]
Accepted fugitive James Stenbeck's financial backing, via loans, to keep his company Montgomery & Associates afloat [fall 1988]
Falsely accused James of kidnapping Sierra [Jul 1989]
Forced Julie Wendall into sleeping with him by threatening to destroy her career [1990]
Hired Richard Tyrell to kill Colin Crowley [Feb 1991]
Stalked Sabrina Hughes to London [Mar 1991]
Ordered Richard Tyrell to kill Blake Stephens (Blake then disappeared and has not been seen since) [Apr 1991]
Shot Bob Hughes [first week of May 1991]
Kidnapped Sabrina Hughes [Sep 8, 1992 - Nov 6, 1992]
Kidnapped Drs. Bob Hughes and Susan Stewart [Sep 8, 1992 - Nov 6, 1992]
Montegan national Tonio Reyes came to Oakdale at the request of Lucinda Walsh. The childhood sweetheart of Sierra Estaban, Tonio was brought to Oakdale to keep Sierra from marrying Craig Montgomery, since Lucinda was under pressure from John Dixon to stop the upcoming nuptials. Unfortunately for all involved, Tonio was unable to get Sierra to stop her wedding plans to Craig and so in retaliation John revealed a startling secret--Lucinda was Sierra's long lost mother! After learning that Craig knew about this, a devastated Sierra wrote him out of her life and turned to Tonio whom she impulsively married. Unfortunately, the marriage was a disaster due to Tonio's controlling ways. A very controlling, chauvinistic man, Tonio gave Sierra a curfew and even demanded that she quit her job as a nurse. He was also a jealous ma and, after overhearing Sierra state that she was still in love with Craig, he warned Craig that he'd kill him if he came near his wife. However, Tonio's possessiveness toward his wife didn't stop him from having a wandering eye himself and he ended up having affairs with Barbara Ryan and Meg Snyder. Meanwhile, unbeknownst to him, Sierra ended up having a night of passion with Craig. Later, she learned she was pregnant. Not long after, Craig learned of Tonio's affairs and told Sierra, who made plans to divorce Tonio. Although Tonio feared he'd be deported (since he was about to lose his wife and his job), he got a reprieve when he found some information regarding Lucinda's adopted daughter Lily. Learning of the circumstances of Lily's adoption (most notably the suicide of Lucinda's husband at the time, Martin Guest), Tonio used this information as leverage against Lucinda firing him. In the meantime, Sierra gave birth to a son, who was soon learned to be Craig's.
Unfortunately for Tonio, the truth about Lily's adoption came out anyway and upon losing his leverage, he lost his job. Now, divorced and unemployed, he set his sights on marrying Meg in order to stay in the country. At this point, Craig was missing, possibly presumed dead, after his plane went down in Greece. Seeing an advantage, Tonio got financial backing from wealthy master-criminal James Stenbeck and bought Craig's company, Montgomery & Associates. However, when he learned that James was involved in some underhanded dealings, which Tonio might be implicated in, he got angry and decided that James needed taken care of. He then went to Lucinda, whom he knew was an enemy of James', and offered to kill him for her. When she agreed, he set out to perform the deed but by the time he got there James was supposedly already dead at vacant house in Ruxton Hills. He also saw Emily Stewart and Barbara Ryan both at the house and tried to blackmail both of them with this information. By this point, Craig had returned to Oakdale only to learn that Sierra was now missing in war-torn Montega! Seeing an advantage again, Tonio went to Lucinda and Craig telling them that he had a contact in Montega who could find Sierra--for a price.
Although Craig was against giving Tonio money, Lucinda was desperate to find her daughter and agreed. At the same time, Tonio, still married to Meg, continued his blackmailed Emily Stewart into having an affair with him. However, when he learned that Meg was pregnant, he ended it. Later, when he saw Meg with Rod Landry, he became enraged. However, Meg knew about his indiscretion with Emily and threw it in his face! Unfortunately for Meg, he didn't take that lightly and roughed her up. Later, Tonio learned a startling fact--he was sterile. Realizing that Meg couldn't be carrying his child, he confronted her, demanding to know if Rod was the father. In the struggle, Meg fell down the stairs and lost her baby. Not long after, Tonio was beaten to a pulp. Although he didn't know who did it at first, even going as far as illegally investigating Emily's new secret lover Paul Ryan, he soon learned that it was Rod. Knowing that Meg was about to leave him, Tonio forced her to stay married to him by threatening to turn Rod in to the police for assault. Although Meg complied at first, when she learned that there was some animosity between Tonio and the very alive, very dangerous James Stenbeck, she left.
With his marriage over, Tonio's wandering eye caught the attention of aspiring model Julie Wendall and began helping her, using his connections to get her prestigious modeling jobs. However, when the flirtatious Julie failed to give in to his advances, he gave her an ultimatum--sleep with him or kiss her career goodbye. Seeing no other choice, Julie gave in but later left when his eyes turned to another model. Meanwhile, Lucinda was finally getting wise that perhaps Tonio didn't have any contacts in Montega who knew about Sierra. Craig too was getting tired of chasing after dubious clues, until Tonio produced proof that Sierra was alive--her ring. Although unbeknownst to them, the ring meant nothing to Tonio. For all he knew, Sierra was dead.
Later, Tonio set his sights on the wealthy Sabrina Hughes. However, one complication was Sabrina's former fiancÚ, Colin Crawley. Another complication was attorney Blake Stevens, who was investigating some dubious dealings of Tonio's. Seeking to get rid of these obstacles, Tonio hired a hit man, Richard Tyrell, to kill both Colin and Blake. Under suspicion for the murder of Colin and Blake, Tonio decided to run off with Sabrina. However, Sabrina's father, Bob, was very wary of Tonio. When Bob threatened to go to the police, Tonio shot him! Unfortunately, Sabrina found out what happened, and to keep her quiet, Tonio abducted her to the jungles of Montega. However, the walls were closing in on Tonio, and as he was attempting to escape on a helicopter with Sabrina, Duncan McKechnie showed up and started shooting at Tonio! In the end, Sabrina was rescued and Tonio apparently fell to his death from the helicopter.
Unbeknownst to everyone, Tonio was far from dead. Having been taken in by his Montegan comrades, Tonio was now, months later, in danger of dying unless he had surgery. At the same time, someone had been stealing medicine from the Motegan hospital's medicine cabinet. Meanwhile back in Oakdale, Lucinda was getting mysterious phone calls from some man, who would turn out to be Tonio! Tonio, who needed an appendectomy to save his life but couldn't go to the hospital since he was a wanted man, demanded that Lucinda get Drs. Susan Stewart and Bob Hughes to come down to Montega to save his life. Tonio came up with a story about Sabrina and Sierra needing help at the hospital and Lucinda, as a member of Memorial's board, got hospital administrator Rex Whitemore to come up with some story for Bob and Susan Stewart to go to Montega. Susan and Bob arrived amongst much confusion from and Sabrina and Sierra as to why they were there. Later that day, Susan and Bob became isolated from Sabrina, and Tonio kidnapped the two of them to perform an emergency appendectomy. Tonio had Susan and Bob taken to his nearby island hideout, where they performed the appendectomy successfully. Unfortunately Tonio wouldn't let Susan and Bob go. Finally, Lucinda broke down and confessed what she'd done, and in the end, Larry, Kim, Sabrina, with a couple of Sierra's officers, saved Susan and Bob, with several of Tonio's men getting killed, in the ensuing gunfire. Tonio disappeared, but not before he whispered to a startled Sabrina that some day he would be back.

Post a Comment

Share on Facebook

Tweet this

Submit Feedback