Darryl Harold Crawford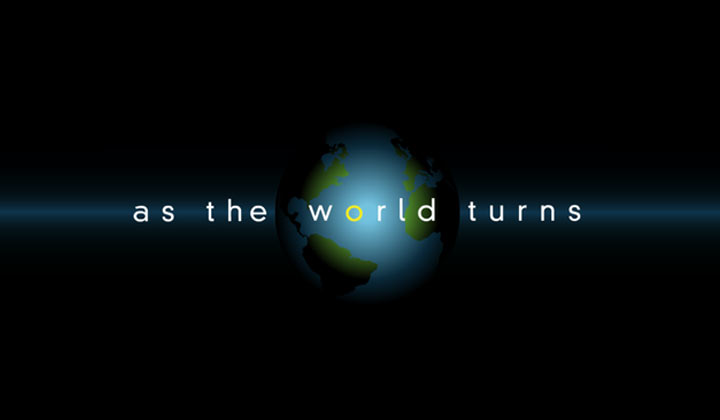 Rex Smith
February 1990 to December 30, 1992
Executive at DeWitt Cereals
Minnesota
Single/Divorced (Frannie Hughes)
Carolyn DeWitt Crawford (deceased)
Frannie Hughes (divorced)
Reverend first name unknown Crawford (father)
John Dustin (Munson) Donovan (grandson)
Jennifer Louise Munson (with Barbara; deceased)
Carolyn Dana Crawford (with Carolyn)
Margo Montgomery (lovers)
Vicki Harper (lovers)
Barbara Munson (affair)
Connor Walsh (lovers)
Falsely accused by Arthur Claiborne, Carolyn's attorney, of marrying Carolyn for her money [Feb 1991]
Assaulted and beat up Arthur Claiborne [Mar 1991]
Darryl Crawford, an old friend of Margo Hughes, arrived in Oakdale with his paralyzed wife, Carolyn, the heiress to the DeWitt fortune. Caught in a loveless marriage, Darryl was determined to stick by his wife despite her offer to grant him a divorce. While at Memorial Hospital with Carolyn, Darryl was shocked to see Barbara Munson, who had just given birth to a baby girl, Jennifer. Since he and Barbara had had a tryst in Rome, Darryl was sure the child was his. He was truly saddened when Barbara told him that he was mistaken. Sensing how much Darryl wanted a child, and noticing how close he was becoming to Frannie Hughes, Carolyn offered to give him a child by way of a surrogate mother. He agreed and a surrogate was found. A young woman by the name of Dana Lambert agreed to carry the Crawfords' child. Dana was invited to live with the Crawfords and everything went fine until Carolyn was brutally murdered!
Though the evidence pointed to him, Darryl maintained his innocence. Sensing how fleeting life can be, Darryl proposed to Frannie and they quickly married in a beautiful ceremony in the Hughes's backyard. Not long after, Dana gave birth to his daughter, Carolyn Dana. Unfortunately, Darryl's happiness wouldn't last long. The evidence against him continued to mount and although Margo believed him to be innocent, Frannie had doubts and became terribly frightened of her new husband. As this was happening, Darryl learned that Barbara had lied to him: he was Jennifer's father. Not wanting to hurt Frannie, he kept the fact a secret. Darryl's secrets and mysterious past finally convinced Frannie that perhaps he was the murderer and she ran to Switzerland to escape him. Darryl followed her and convinced her to come home where he told her his dark secret: He didn't kill Carolyn, but he did have an affair with Frannie's half-sister and was the father of Barbara's child. It was during this confession that the couple was confronted by the actual murderer, George Jessup, Darryl's security guard, who killed Carolyn on the orders of one of her business associates, Vicki Harper.
The investigation over, Frannie decided that she couldn't stay married to Darryl after the way she doubted him and gave him a divorce. Not wanting to cause anyone else any more pain, Darryl signed over all legal rights to Jennifer and left town with his other daughter, Carrie.

Post a Comment

Share on Facebook

Tweet this

Submit Feedback