Cricket Montgomery Ross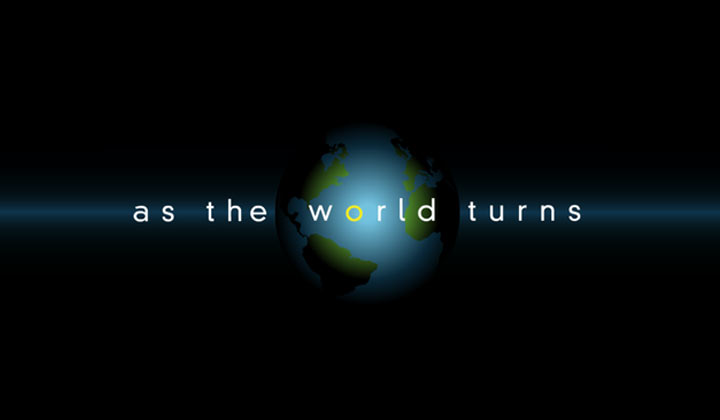 Lisa Loring
June 1980 to December 30, 1983; February 1984
Former production assistant to moviemaker Cody Sullivan
Los Angeles, California
Married (Ernie Ross)
None
Lyla Peretti (mother)
Bart Montgomery (father)
Margo Hughes (half-sister)
Craig Montgomery (brother)
Katie Frasier (half-sister)
Adam (Hughes) Munson (nephew)
Casey Hughes (nephew)
Bryant Montgomery (nephew; deceased)
Lucy Montgomery (niece)
Gabriel Carras (nephew)
John Dustin Montgomery (nephew)
Jacob Snyder (nephew)
Billy Norbeck (great-nephew; deceased)
Margaret Crawford (aunt)
Jill Andropoulos (first cousin)
Casey Peretti (stepfather; deceased)
Tom Hughes (brother-in-law)
Brad Snyder (brother-in-law; deceased)
William "Billy" Ross (with Cody)
Suzanne "Suzie" Ross (with Ernie)
Eric Hollister (flirted with)
Cody Sullivan (lovers)
Threatened Betsy Stewart at Memorial Hospital [Jul 1980]
Lied to Eric Hollister that she was pregnant with his child [Jun 1981 - Jan 23, 1982]
Seventeen year-old Cricket Montgomery came to Oakdale with her mother, Lyla, and older sister, Margo. Fiercely independent, she bristled under her mother's rules and announced that, as an adult, she could do whatever she pleased. She also began a friendship with her classmate, Betsy Stewart. Cricket's friendship with Betsy ended, though, when Cricket became jealous over Betsy's dating Eric Hollister, a man Cricket had feelings for. Cricket was still rebelling against her mom, Lyla, and on Halloween evening 1980, while Lyla wasn't home, Cricket invited Eric to their home and told Eric she was more than willing to sleep with him. Cricket was nearly successful in seducing him, but Eric was uncomfortable and thought it might hurt his future medical career if he happened to get the underage Cricket pregnant. Eric, in no uncertain, terms rejected Cricket. Once Eric left, Lyla, who'd overheard the exchange, read Cricket the riot act. Later, Cricket vowed revenge on Eric for turning her down. In 1981, still in her senior year in high school, Cricket began working for moviemaker, Cody Sullivan. Cricket was immediately drawn into his lifestyle and soon the pair became lovers. Unfortunately, It didn't take long for Cricket to become pregnant. Not wanting to saddle Cody with a family, Cricket let him leave town without ever knowing she was pregnant. She then dropped out of school, to her mother's disappointment.
Meanwhile, Cricket needed to find a man to be her unborn child's father and her eyes drifted back towards Eric to fit the bill. Cricket decided to put her plan of revenge into action and convinced Eric that, while he was on PCP, he had had sex with her and as a result she was pregnant. Although Eric had no memory of this, he assumed that perhaps there might be some truth to it. However, despite her lie, Eric remained committed to his true love--Hayley Wilson--and the pair left town. Months later, Cricket gave birth to a son who she named Billy. When Eric returned to town for the boy's birth, Cricket still insisted that Billy was Eric's son and Eric reluctantly agreed he'd help with the financial cost of raising Billy. However, both Jeff Ward and Karen Haines knew that Cricket was lying through her teeth and finally told Eric the truth -- he couldn't possibly have fathered Billy. Jeff told Eric all about the affair between Cody and Cricket and Karen told Eric that the day she had found him strung out on PCP, he was nearly passed out on the sofa at Fashions and fully dressed at that! Eric confronted Cricket and she was forced to admit that she'd lied.
One of Cricket's closest friends during this period was chemical engineer, Ernie Ross. Ernie was an uncomplicated guy who had deep feelings for Cricket. Unfortunately, she didn't feel the same way, that was until Ernie took Craig's advice and starting seeing another woman. In April 1982, Miss America (Elizabeth Ward) came to town to promote the reopened Fashions, Ltd. and Ernie, trying to get Miss Ward to promote "Deesire," asked her out on a date. Cricket got jealous when she saw them dancing and she invited Ernie over for dinner. When Cricket tried to seduce him, he left. Despite some intimacy problems on Ernie's part, the pair finally made love. History repeated itself and Cricket found herself pregnant again. Again not wanting to be a burden, she kept the pregnancy a secret and allowed Ernie to leave for California. Fortunately, Craig told Ernie the truth and he returned to Oakdale and proposed marriage. Thrilled, Cricket said yes and the pair married in a beautiful ceremony. That same day, their daughter was born and the Ross family left Oakdale for California.
Cricket returned for a brief visit in spring 1984, when her brother, Craig, was taken to prison. In 2008, Cricket surprised Margo with a phone call on her 25th wedding anniversary.

Post a Comment

Share on Facebook

Tweet this

Submit Feedback