-->
Bryant Montgomery
Deceased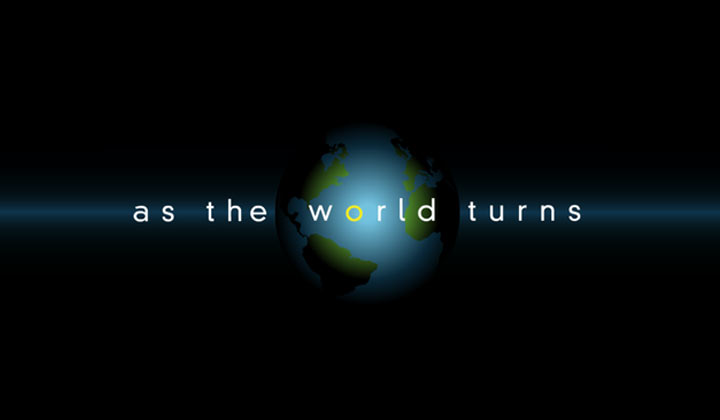 Dennis Marotta
April 27, 1987 to November 1989; March 1990; June to November 1990; recurring
Born (on-screen) April 27, 1987
Revised to 1981 when he was aged to 19 in 2000
Died in a car crash on October 24, 2001
Worked mailroom at City Times
The Walsh pool house, at the time of his death
Single/Never Been Married
None
Craig Montgomery (father)
Sierra Estaban Montgomery (mother)
Lucinda Marie Montgomery (sister)
Gabriel Carras (half-brother)
John Dustin Montgomery (half-brother)
Lyla Peretti (paternal grandmother)
Bart Montgomery (paternal grandfather)
Lucinda Walsh (maternal grandmother)
Jacobo Estaban (maternal grandfather; deceased)
Gloria Walters (maternal great-grandmother; deceased)
Margo Montgomery (aunt)
Cricket Montgomery Ross (aunt)
Katie Peretti (aunt)
Lily Snyder (aunt)
Unknown child {Lucinda's child with J. Stenbeck} (uncle; deceased)
Bianca Walsh (aunt)
Adam (Hughes) Munson (cousin)
Casey Hughes (cousin)
Suzanne "Suzie" Ross (cousin)
Luciano "Luke" Snyder (cousin)
Faith Snyder (cousin)
Natalie Snyder (cousin)
Ethan Walsh Snyder (cousin)
William "Billy" Ross (cousin)
Jacob Snyder (cousin)
Georgia Tucker Silva (first cousin once removed)
Billy Norbeck (first cousin once removed; deceased)
Margaret Crawford (great-aunt)
Royce Keller (great-uncle)
Samantha Markham Anderson (great-aunt)
Neal Alcott (great-aunt; deceased)
None
Jennifer Munson (dated; deceased)
Abigail Williams (dated)
Ruby Frank (lovers)
Stole money from Java Underground [2000]
Was born one month premature (early May 1987)
Bryant Montgomery was born in a powerful family. The son of a wealthy businessman and the ruler of a country, Bryant grew up with money and prestige. Though he was without his mother for the first few years of his life, he never felt neglected and had a happy childhood with his parents in Miami. As a youngster, Bryant was recognized as being a child prodigy and went to boarding school. Though a genius (Bryant graduated from college at the age of 19), Bryant's mother saw him as immature and sent him to live with his grandmother, Lucinda Walsh.
On the way to Oakdale, Bryant met up with a runaway, Abigail, and he traded in his airline ticket to stay in New York to help her. Bryant was very attracted to Abigail's sweetness and decided to protect her from the dangers of living in New York alone. Bryant's newfound independence ended when his grandmother found him and forced him to come back to Oakdale with her. Despite his grandmother's insistence that he learn responsibility, Bryant was content to slide through life and make money the easy way. Upon learning that Abigail was a terrific pool player, Bryant pretended to date her so that he could use her to hustle money at pool halls. Though he cared about Abigail, Bryant was more attracted to her best friend, Jen Munson, and lied to Jen about his reasons for leading Abigail on. In time, both girls learned the truth and swore to have nothing to do with Bryant. By this time, however, Bryant was in love with Jennifer and persuaded her to take a ride with him on a night when she was babysitting her baby brother, Parker.
That would almost be a terrible mistake. While driving, the car went out of control and crashed. Though Jennifer and Bryant were fine, Parker was rushed to the hospital and put in intensive care. Shaken by what his irresponsible behavior had done, Bryant resolved to grow up and take responsibility for his actions. This new and improved Bryant impressed Jennifer and the pair became friends again, bonding over their objections to the relationship between his father, Craig, and her mother, Barbara. When Bryant learned that Craig had stolen from his trust fund, he swore him off, and even though both teens figured that Craig was just using Barbara for her money, they were unable to stop the wedding. With the money that he got from Barbara, Craig was able to pay back the money he "borrowed" from Bryant's trust fund. Horrified, that the money came at the expense of her mom, Jennifer demanded that Bryant not accept it. Unfortunately, Bryant couldn't resist the temptation and kept it while lying to Jennifer about it. Though she was furious when she found out about his deception, in time she came around.
Or so he thought. Throughout their relationship, Jen had continually put off Bryant's sexual advances, claiming that she wasn't ready to be intimate. Then one night Bryant's world fell apart when he learned that Jennifer had slept with another man: his cousin, and best friend, Billy Ross. In a fit of anger, Bryant destroyed the deck Billy had built and raged against the two people who betrayed him. Angry and bitter, Bryant signed the shares of his trust fund over to his father then took a drive. Tragically, he lost control of his car while speeding and crashed.
Bryant Montgomery died October 23rd, 2001.

Post a Comment

Share on Facebook

Tweet this

Submit Feedback