Lucinda Walsh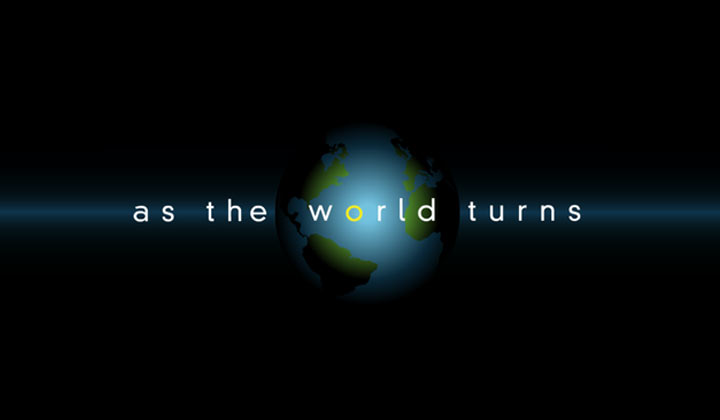 Jessica Platell
1993; flashbacks as Mary Ellen
Kate Anthony
1996; flashbacks as Mary Ellen
Birthday: December 22
Former owner/former CEO of Worldwide Industries
Owner and publisher of City Times
Board member of Memorial Hospital
Former CEO of Walsh Enterprises
Owner of RiverWalk
The Walsh Estate
Single/Divorced (Brian Wheatley)
Jacobo Esteban (divorced; deceased)
Martin Guest (deceased)
James Walsh (deceased)
John Dixon (divorced)
James Stenbeck (divorced; deceased)
Brian Wheatley (divorced)
Gloria Walters Keller (mother; deceased)
Royce Keller (half-brother)
Samantha Markham Anderson (half-sister)
Neal Keller Alcott (half-sister; deceased)
Bryant Montgomery (grandson; deceased)
Lucinda Marie Montgomery (granddaughter)
Luciano Eduardo Snyder (grandson)
Faith Snyder (granddaughter)
Natalie Snyder (granddaughter)
Ethan Walsh Snyder (grandson)
Georgia Tucker Silva (niece)
Sierra Esteban (daughter with Jacobo)
Stillborn child (with James Stenbeck)
Lily Snyder (adopted daughter; with Martin Guest)
Bianca Walsh (adopted daughter)
Blood type: AB+
Allergic to cats
Treated for an aneurysm by Dr. John Dixon [1983]
Diagnosed with cancer in 2005; had a mastectomy [late 2005]
Cancer returned [fall 2008]
Martin Chedwyn (engaged)
James Stenbeck (resulted in child; deceased)
Craig Montgomery (one-night stand)
Cal Stricklyn (brief fling)
Kirk Anderson(lovers)
Sawyer (brief fling)
Scott Eldridge (brief fling)
Eduardo Grimaldi (dated briefly)
Paolo (on-going fling)
Brad Snyder (kissed by; deceased)
Simon Frasier (kissed by)
John Dion (lovers)
Possibly worked for members of the Chicago mafia [1950's]
Kept secret that Lily Walsh was illegally adopted [1969 - May 1987]
Victimized occupants in a low income apartment she owned (the Stratford Arms) by jacking up the price of their utilities [Jan 1983 - May 1985]
Cheated Whit McColl in business dealings [1984]
Suspect in Whit McColl's murder; not guilty [1984]
Sent people, illegally, to Montega, to save Sierra Esteban [May 1985]
Sent funds illegally to Montegan rebels [winter - spring 1985]
Stole Craig Montgomery's medical file from Memorial Hospital [fall 1985]
Suspect in the murder of Marie Kovacs; cleared when Ken Wayne was falsely arrested for this crime [Dec 1985 - Jan 24, 1986]
Plotted with Tad Channing to force Iva Snyder out of Oakdale [Apr 1986 - May 1987]
Along with Barbara Ryan plotted to have Shannon O'Hara publicly humiliated by having Shannon arrested at Diana's restaurant [Mar 7, 1986]
In collusion with Tonio Reyes to save Sierra [1986]
Lied to Craig Montgomery that Sierra's child, Bryant, was Tonio Reyes [fall 1986 - May 1987]
Tried to have the Snyder farm foreclosed on to run Iva out of town [May 1986 - Jul 1986]
Bribed Holden Snyder with a junior executive job at Walsh Enterprises in exchange for him not dating or romancing Lily [Jun 1986]
Under coercion from James, kept the whereabouts of known criminal, James Stenbeck, a secret from John Dixon and the Oakdale police [Jan 1987 - Nov 13, 1987]
Gave Tonio a bogus insider trading stock tip [May 1987]
Lied to Holden Snyder that Lily Walsh had not run away from home [May 1987]
Paid off Tonio Reyes to murder James Stenbeck [late 1987]
Suspect in James Stenbeck's murder; not guilty and James's wasn't really murdered [late 1987]
Did not tell Dr. John Dixon, Detective Hal Munson and Detective Margo Hughes that James Stenbeck was still alive [1988 - 1989]
Tried to pay off Dr. Susan Stewart and Emily Stewart to get out of town [1988]
Tried to sink Barbara's new company, Barbara Ryan Originals [Jul 1988 - Oct 1989]
Tried to screw with Dr. Susan Stewart's medical research to get Dr. John Dixon to fire her [1988]
Hired a P.I. without telling John to look for Ian "Duke" Kramer [winter 1989]
Fraud; pretended to be a social worker to investigate Rosemary Kramer, in Seattle, WA [winter 1989]
Paid Julie Wendall to seduce Duke to get Duke out of John's life [May - Sep 1989]
Threatened to kill Tonio Reyes [Aug 1989]
Inadvertently responsible for James Stenbeck nearly killing Emily Stewart and Paul Ryan [1989]
Bribed Julie Wendall to get Duke Kramer out of town [1989]
Inadvertently responsible for Dr. Susan Stewart's accident where Susan fell off a ladder since she wouldn't leave the woman alone [Oct 1989]
Attempted to bribe Susan to get out of town, to leave John alone, and keep her silent about her role in Susan's injury [Nov 1989]
Bribed Kirk Anderson with Walsh stock for his silence about Lucinda having the proof of Duke being John's son and hiding it from John [1990]
Tried to bribe Tonio Reyes again to get out of town [1990]
Kept quiet about the fact that Lydia Carras gave birth to Craig's son [1991 to 2010]
Lied to amnesiac Holden Snyder that Aaron Snyder wasn't his child [1991 - 1992]
Did not tell Emma or Lily Snyder that she seen the very much alive Holden in New York City [1992]
Was a suspect in Barbara Ryan's stalking; not guilty [1992]
Tried to bribe Scott Eldridge to get out of town [1993]
Did not tell anyone that James Stenbeck was back alive, again; was coerced by James [1997]
Tried to bribe James Stenbeck to leave town [1997]
Attempted to bribe Mrs. Kathleen Rupert Thompkins to change her story that her son was stillborn [May 6, 1997]
Broke into "Fairwinds", cracked a safe and then attempted to steal microfilm [Jun 5, 1997]
Falsely arrested for "falsifying securities; found not guilty; James Stenbeck set this up [Jul 14, 1997]
Froze all of Emily Stewart's assets at The City Times [Dec 19, 1997]
Threatened Emily with jail time [Jan 13, 1998]
Locked Molly Conlan inside her office at WorldWide [Jan 26, 1998]
Bugged Kirk Anderson's office at the WorldWide [Jan 28, 1998]
Broke into Erroll Teague's apartment [Jan 29, 1998]
Pretended to kidnap David Stenbeck [Mar 4, 1998]
Threatened David Stenbeck with a gun [Mar 5, 1998]
Hired Molly Conlan to spy on David Stenbeck [Mar 17 - Jul 22, 1998]
Assaulted James Stenbeck [Apr 24, 1998]
Broke into and searched David Stenbeck's briefcase [May 6, 1998]
Rewrote Molly Conlan's manuscript [Jul 2, 1998]
Lied to Detective Hal Munson for Brad Snyder [Jul 22, 1998]
Threatened David and Molly by hijacking his limo and driving it recklessly [May 12, 1998]
Falsely accused James Stenbeck and Julia Lindsey of collusion [Sep 3, 1998]
Falsely accused Georgia Tucker of blackmailing Samantha Markham Anderson [Sep 9, 1998]
Illegally investigated David Stenbeck/Dr Reid Hamilton [1999]
Lied that she still was paralyzed [summer 1999]
Accessory in the kidnapping of Craig Montgomery [Nov 29, 2004 to Christmas 2004]
With Paul Ryan, hired Alison Stewart to impersonate Rosanna Cabot [May 2007]
Poisoned Craig [May 25, 2007]
Bribed Gabriel Carrass to testify that Craig assaulted him [summer 2010]
Set up a phony perfume factory in an attempt to bankrupt Craig [summer 2010]
Lucinda Walsh has had to fight for everything she's gotten. Originally from a poor family, Lucinda educated herself and molded herself into the woman she is now. Highly protective of her family, Lucinda can be very controlling and tends to interfere in the lives of her family, though she has become calmer over the years.
Lucinda Walsh came to Oakdale with her teenage daughter, Lily. Upon arriving in Oakdale, Lucinda tried to steal Whit McColl's newspaper from him since she blamed him for her ex-husband's suicide. She also started a rivalry with Dr. John Dixon for a seat at the hospital board. Lucinda seemed fearless, until she learned about the coup in Montega. Lucinda was afraid for the life of her "goddaughter" Sierra and sent one of her employees, Craig Montgomery, to rescue the girl. Soon, John learned the truth: Sierra was Lucinda's daughter. Lucinda tried in vain to keep the truth from Sierra so that she wouldn't be hurt, but in the end, Sierra learned the truth and they eventually formed a close mother-daughter relationship. At the same time, Lucinda tried to discourage Lily's relationship with Dusty Donovan, John's ward, since she felt that Dusty was a bad influence on Lily.
With the arrival of Sierra, the truth of Lucinda's past came out. Lucinda was actually born Mary Ellen Walters and grew up poor in Peoria, Illinois. Mary Ellen's mother sent her away to live with her father when she was about 15. Mary Ellen ran away and ended up in Montega, South America where she married the powerful Jacobo Estaban. Though the marriage provided her with some prestige, there was no love and soon she found herself falling in love with another man. When Jacobo learned that she was in love with another, he banished her from Montega and kept her away from their daughter, Sierra. Heartbroken, Mary Ellen changed her name to Lucinda and married the man she loved, Martin Guest. Martin and Lucinda adopted a child, Lily. Soon after Lucinda learned that the adoption was illegal, Martin killed himself. Later, Lucinda married wealthy businessman James Walsh. When Walsh died, Lucinda bought his company out from under his weak-willed son.
Sierra's parentage wasn't all that Lucinda had to deal with. She also had to deal with the secret of Lily's parentage. Lucinda had never told her teenage daughter that she was adopted. Suddenly, in mid 1985, Lucinda started getting anonymous phone calls, for Mrs. Martin Guest, and saying they knew all about Lily's illegal adoption from baby broker Clifford Breyer. It didn't take long for Lucinda to come face to face with the voice--it was a young woman named Marie Kovacs who tried to blackmail Lucinda with the information. Although Marie was able to get Lucinda to write her a check for $500,000, she was shocked when an angry Lucinda just tore the check right in front of her face! Days later, Marie wound up dead and, after an anonymous tip from Marsha Talbot, Lucinda was called into the police station for questioning. Fortunately, she was quickly taken off the suspect list. Meanwhile, Lucinda had to deal with Lily's involvement with stablehand Holden Snyder. Lucinda felt that the Snyders weren't good enough for her daughter and she tried everything to keep the young couple apart. In 1986, Lucinda was shocked to discover that Lily's biological mother was none other than Holden's adopted sister, Iva! Though both Lucinda and Iva tried to keep the news from Lily, she finally found out the truth in 1987.
Lucinda's controlling nature nearly ruined her relationships with her family. Though she deeply loved her new husband, John Dixon, she couldn't stand his son, Duke, and paid someone to get him out of town. When John learned that Lucinda plotted against his own son, he promptly divorced her although they did remained very good friends. Lucinda almost lost her daughter as well when she kept secret the fact that a missing Holden was in New York City suffering from amnesia. Almost losing her family forced Lucinda to examine why she was so controlling and she was forced to change her ways.
Lucinda actually did lose her business, in 1990, when Connor and Evan Walsh stole Walsh Enterprises right from under her. Not one to lie down and die, Lucinda started up WorldWide Enterprises. In 1993, Lucinda learned that Royce Keller and Neal Alcott were the children of her mother and George Keller. Unfortunately, Neal (who was good friends with Lucinda) was murdered before Lucinda learned that they were sisters. She then found another half-sister, Samantha Markham who had been separated from Royce at birth. Though initially suspicious of Sam, Lucinda eventually came to accept her in the family.
A few years later, Lucinda was tricked by James Stenbeck into believing that David Stenbeck was her son, who she believed had died. When she learned that she had been lied to, Lucinda began a vendetta against the Stenbecks. When she learned that her son-in-law, Holden, had accidentally killed David, she married James to secure Holden's safety. When James learned what Holden had done, he set a trap for Holden that backfired and hospitalized Lucinda. Lucinda recovered from her accident and returned to Oakdale, but kept her recovery a secret to set a trap for Reid Hamilton/David Stenbeck. Lucinda induced Molly to lure Reid to the docks. Lucinda's plan work and Reid was arrested and exposed as David Stenbeck.
With the arrival of her grandson, Bryant, Lucinda found herself having to deal with Craig again, who was stealing Bryant's trust fund. Later, in addition to mourning the deaths of Bryant and Jake McKinnon, her editor at the City Times, Lucinda welcomed the arrival of Lily's long-lost twin sister, Rose. To cut through the initial sibling rivalry, Lucinda made it clear that if she'd known there were two babies, she would have adopted them both. Meanwhile, Lucinda celebrated the birth of Lily's daughter, Natalie and also dealt with Lily's adventure in Malta and well as her kidnapping.
few years later, Lucinda was dismayed to learn that there was a lump in her breast. Unwilling to accept that she needed help, Lucinda tried to keep it from her family and go on as usual. It didn't take long for her daughters to learn that truth and they insisted that she get proper treatment. However, chemotherapy took its toll on Lucinda and she defied her daughters by seeking alternative treatment in Mexico. Although she tried to keep that a secret, in the end, she agreed to undergo traditional treatment. Thankfully, the cancer went into remission.
Later, Craig used Lily in order to usurp Lucinda. After becoming close to her, he unknowingly got her to sign over control of the company to him. Though unforgiving at first, when Lucinda learned that Lily had been battling an addiction to diet pills, she immediately softened and lent her love and support. In the meantime, Lucinda concocted a scheme to get her company by enlisting Meg Snyder to get into Craig's good graces. When the plan failed to get results, Lucinda resorted to poisoning Craig. However, Meg quickly found him and had him rushed to Memorial. Though Craig knew Lucinda was to blame, he lied that it was an accidental overdose. Soon after, Craig offered to hand over Worldwide if Meg married him. Lucinda insisted that Meg accept the offer and even stopped Paul Ryan from stopping the ceremony. Later, things took a tragic turn when Paul stumbled over a cliff to his apparent death. Lucinda urged Meg to testify that Craig killed Paul but Meg refused to lie since she knew he tried to stop him from falling. Meg then shocked Lucinda when, instead of signing over Worldwide to her, she decided to keep it herself.
Determined to get her company back, Lucinda enlisted the help of Evan Walsh IV, the son of the young man who stole Walsh Enterprises from her several years earlier. Evan was a young medical researcher and Lucinda set it up for Craig to invest in his research. Despite objections from Dr. Bob Hughes and Dusty Donovan, Evan's project was approved at Memorial after Bob lapsed into a coma and his son was named interim Chief of Staff. Weeks later, Lucinda was horrified when Dusty, a former employee who Lucinda had known ever since he was a teenager, wound up murdered. Soon after, Evan took Lucinda hostage and demanded more money for his research project. Though Lucinda was able to discreetly call Lily and alerted her to her situation, Lily didn't understand the message and met Lucinda at Memorial. There, Lily walked right into a trap and both ladies were taken hostage. During the crisis, It became all too clear that Evan drugged Bob and murdered Dusty when Dusty was on the verge of finding out. Evan dragged the ladies to the roof but luckily, Lily got the upper hand and stabbed Evan with his own syringe, killing him instantly. Mere days later, Meg finally returned Worldwide. However, Lucinda was too guilt-ridden over her part in Dusty's death to accept it and she turned control of the company over to Paul Ryan.
Afterward, Luke received a great deal of money from Damian. Though Luke wanted nothing to do with his father, Lucinda convinced him to that could do some good with the money. With Lucinda's encouragement, Luke started up a charitable foundation. To facilitate matters, Lucinda arranged for an acquaintance, Brian Wheatley, to head the foundation. Brian had a solid reputation and had a high success rate. While Brian helped Luke, he also became close to Lucinda. After a whirlwind courtship the pair quickly married. Unfortunately, Brian seemed to go out of his way to avoid being intimate with Lucinda. Though Luke firmly believed that Brian was a closeted homosexual, Brian continually denied it. Afraid of his grandmother getting hurt, emotionally, Luke finally blurted out the truth right in front of her during an argument with Brian. At that moment, Brian finally admitted to everyone, and perhaps even himself, that he was gay. Shortly after, he and Lucinda got their marriage annulled and Brian left Oakdale for employment elsewhere.
A few years later, Lily had befriended Craig again when she learned that the son he never knew he had—Gabriel Carras--was living in Oakdale. Gabriel was the product of an affair Craig had with a maid while he was married to Sierra. The boy's mother asked that Craig not be told, and Sierra kept the secret telling no one but Lucinda and Lily. Now, almost twenty years later, Lily was convinced that Craig deserved to know the truth and, against Lucinda's advice, told Craig who Gabriel was. Determined to get Craig out of their lives, Lucinda got Gabriel to lie that Craig had assaulted him before he set the fire in Monte Carlo. Suspecting that Lucinda was influencing Gabriel, Craig escaped police custody and tried to threaten her to undo the damage she'd done. As Lucinda and Craig's battle waged on, Craig revealed to Lily the truth about Lucinda's manipulations.
Soon after, Craig talked Lily into going into the perfume business with Carly. Seeing a chance to ruin Craig, Lucinda arranged for a man named Blackthorn to sell Craig a nonexistent factory. Later, Lucinda summoned Lucy to town, but Sierra showed up first to ensure that Lucinda wouldn't use Lucy as a pawn against Craig. Meanwhile,, Craig caught on to the scam and informed Lily of her mother's scam. Meanwhile, Blackthorn proved to be a dangerous presence, and Lucinda called mafia boss Ralph Manzo, who she knew from her days as Mary Ellen, for help in warning him off. When Manzo suggested that they run away together, Lucinda stated that she'd long given up on that life. Upset that Lucinda used her in a scheme against Craig, Lily stood up to her mother and declared that she wanted her out of her life. However, Lily had a change of heart and told Lucinda that their estrangement would not be permanent. At the same time, John Dixon returned to town and invited Lucinda for a fling in Amsterdam. A month later, the pair returned. John opted to remain in Oakdale and Lucinda told Lily that she was stepping down at Worldwide and invited Lily to take her place if she wanted.

Post a Comment

Share on Facebook

Tweet this

Submit Feedback