Faith Snyder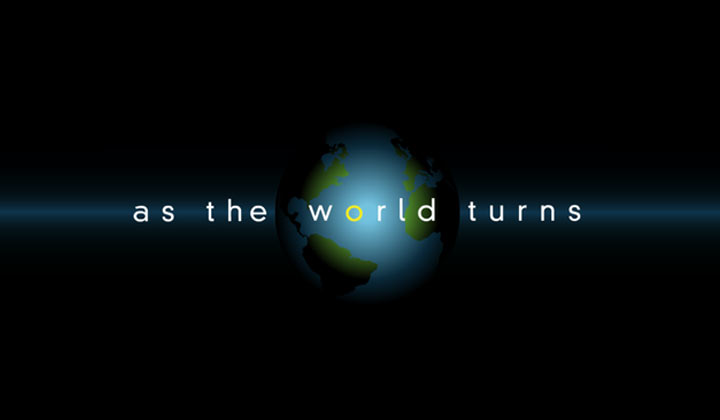 Keara Dolan & Eliza Ryan
fall 1998 to 2002
Cassidy Hinkle
Ashley Marie Greiner
Valentina de Angelis
Born (on screen) September 10, 1998
Revised to 1995 when she was aged to 12 in 2007
Student
The Snyder farm
Single
None
Lily Walsh Snyder (mother)
Holden Snyder (father)
Luciano "Luke" Eduardo Snyder (half-brother)
Natalie Snyder (sister)
Ethan Walsh Snyder (brother)
Abigail Williams (half-sister)
Aaron Snyder (half-brother)
Lucinda Walsh (maternal adoptive grandmother)
Iva Snyder (maternal biological grandmother, paternal aunt)
Josh (Snyder) Stricklyn (maternal biological grandfather)
Emma Snyder (maternal adoptive great-grandmother, paternal grandmother)
Harvey Snyder (maternal adoptive great-grandfather, paternal grandfather; deceased)
Jared Carpenter (maternal biological great-grandfather)
Caroline Carpenter (maternal biological great-grandmother; deceased)
Elizabeth Snyder (maternal biological great-grandmother)
Cal Stricklyn (maternal biological great-grandfather)
Sierra Estaban Montgomery (aunt)
Bianca Walsh (aunt)
Rose D'Angelo (aunt; deceased)
Ellie Snydery (aunt)
Meg Snyder (aunt)
Seth Snyder (uncle)
Caleb Snyder (uncle)
Matthew John Dixon (uncle; cousin)
Royce Keller (great-uncle)
Samantha Markham Anderson (great-aunt)
Neal Alcott (great-aunt; deceased)
Jason Benedict (uncle by marriage to Holden's sister Iva)
Bryant Montgomery (cousin; deceased)
Lucinda Marie Montgomery (cousin)
Jade Taylor (cousin)
Eliza Ryan (cousin)
Pete Wendall (cousin by marriage; Caleb's stepson)
Jenny Wendall (cousin by marriage; Caleb's stepdaughter)
Brad Snyder (first cousin once removed; deceased)
Jack Snyder (first cousin once removed)
Georgia Tucker (first cousin once removed)
Sage Snyder (second cousin)
Parker Joe (Munson) Snyder (second cousin)
J.J. Larrabee Snyder (second cousin)
Liberty Ciccone (second cousin)
Jacob Snyder (second cousin)
None
None
Bulimic (winter through spring 2007)
Suspended from boarding school for using drugs [March 2010]
Shoplifted a dress from Fashions [April 2010]
Stole money from her mother to help her cousin, Liberty, return to town [April 2010]
Faith Snyder spent the first year of her life as Melinda Hamilton, the daughter of psychiatrist Reid Hamilton. Unbeknownst to everyone, Reid was actually David Stenbeck who, while holding Lily Snyder hostage, kidnapped the child she had given birth to. Meanwhile, the child the Snyders believed to be theirs was actually Hope Dixon. When Lily and Holden figured it out, Hope was returned to her real mother and when the Snyders got their baby back, they renamed her Faith. Faith spent the crux of her childhood in the midst of the relatively stable Snyder family and would ultimately gain a sister, Natalie, and a younger brother, Ethan.
Then puberty struck, as did all the insecurity that comes with it. At this time, Faith's mother had just given birth to her fourth child and was depressed about the weight she had gained. Seeing Lily's insecurities only fueled Faith's concerns about her weight and she started purging her food. Finally, Lily discovered Faith's secret when she collapsed. Though Lily got Faith to promise to start eating, Faith was still insecure and started taking laxatives. Later, Holden found her pills and confronted her. That same day, he found Lily's diet pills as well. Realizing that her obsession with her own weight was having a detrimental effect on Faith, Lily sought help. From that point, Faith strived to eat healthy as well. Making it easier was her friend Parker Munson. As Faith worked through the worst of her problems, Parker dealt with the fact that the mother, who ran off to evade the police, had returned. Faith lent her support to an upset Parker. Soon, their friendship started to turn into something more. Or so Faith thought; when she broached the subject, Parker stated that he was not ready for a girlfriend. Slightly embarrassed, Faith shrugged it off as if she was joking. Seeing Parker with another girl did not make things easier. For weeks, Faith was angry at Parker until she finally admitted to Parker that she'd been angry because he didn't want her as a girlfriend. Surprised, Parker apologized for hurting her feelings and they had a rapprochement.
Later, for the second time in two years, Faith's parents seemed on the verge of divorce. Unable to trust Lily, Holden asked for a separation and moved into his mother's farm with the kids. Faith blamed Lily for the breakup, especially when she learned that Lily was seeing a man. Though things seemed to improve, months later, when Lily moved into the farm, Faith became worried when Lily left for an extended visit to her mother Iva's. After two weeks Lily returned and, later, she decided that the family had been uprooted long enough and moved back with her children to their own home. Soon after, Holden moved back home as well. Weeks later, Faith walked in on an argument between her parents and was horrified to learn that Holden cheated on Lily. Upset, Faith poured her heart out to Luke.
Several months later, Faith was devastated when Holden was presumed dead in a car crash. To make matters worse, Faith caught her mother kissing Luke's father, Damian. Faith immediately became hostile to the pair, especially when Lily decided to marry Damian mere weeks after Holden's death. Soon after Lily's wedding, Holden miraculously returned to Oakdale. Shocked that Lily had married so quickly, Holden decided to annul the Snyder marriage. Faith's resentment towards her mother sent her into a tailspin. At that point, Faith began using drugs. At the same time, Damian's true colors were revealed when it was discovered that he knew that the body found months earlier was not Holden's. After a vicious fight with Holden, Damian was presumed dead after a body washed up on the docks. However, Damian was very much alive and intervened at Faith's school when drugs were found in her locker. He then used the incident as leverage to manipulate Faith into doing his bidding. As Lily, Holden and Molly Conlan set out to prove that Damian was alive, Molly called Faith's school to learn that Faith's "father" had checked her out of boarding school. Faith tried to trick Lily into unwittingly meeting Damian, but under Lily's interrogation, Faith revealed that Damian was alive. Molly informed Holden that Damian had checked Faith out of her school. Holden escaped police custody, and Molly and he arrived at Damian's rendezvous spot to find Damian tying up Faith. Damian knocked Holden out and absconded to a warehouse with Lily. Ultimately, Molly and Holden found them and Damian was taken to jail. When Faith neglected to tell her parents why she'd been thrown out of boarding school, Molly had no choice but to tell them.
Afterwards, Faith continued to use drugs. She also began stealing, first from Fashions and then from her mother, whom she lost all respect for. When Faith got caught with pills at school, Lily lied for Faith, and then Lily and Holden took Faith to the cabin for an intervention. Faith got drunk at the cabin, and after Faith threw a tantrum, Lily finally got through to her daughter. Lily and Holden decided that Faith should live at the farm for a while. Holden and Lily bonded through parenting, and Faith warned Molly that Lily was after Holden. Eventually, Lily did repair her relationship with Lily. Through all of this, she continued to bond with Parker who proved to a valuable friend, and perhaps, something more.

Post a Comment

Share on Facebook

Tweet this

Submit Feedback