Josh Snyder/Stricklyn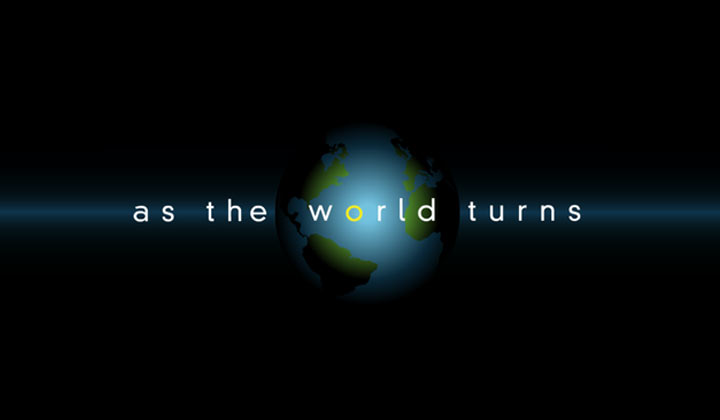 William Fichtner
March 1987 to November 1989; December 22, 1992 to January 2, 1993; November 16, 1993 to November 30, 1993; June 14, 1994 to June 21, 1994
Also known as Rod Landry
Works at Stricklyn Oil
Waco, Texas
Single/Divorced (Meg Snyder)
Meg Snyder (divorced)
Cal Stricklyn (father)
Henry Snyder (adoptive father; deceased)
Elizabeth maiden name unknown Snyder (mother; deceased)
Luciano "Luke" Snyder (grandson)
Jade Taylor (granddaughter)
Faith Snyder (granddaughter)
Natalie Snyder (granddaughter)
Ethan Walsh Snyder (grandson)
Harvey Snyder (adopted uncle; deceased)
Bert Snyder (adoptive uncle; deceased)
Emma Snyder (adoptive aunt)
Seth Snyder (adoptive cousin)
Iva Snyder Benedict (adoptive cousin)
Ellie Snyder (adoptive cousin)
Caleb Snyder (adoptive cousin)
Holden Snyder (adoptive cousin)
Meg Snyder (adoptive cousin)
Brad Snyder (adoptive cousin)
Jack Snyder (adoptive cousin)
Sage Snyder (first cousin once removed)
Parker Joe (Munson) Snyder (first cousin once removed)
J.J. Larrabee Snyder (first cousin once removed)
Liberty Ciccone (first cousin once removed)
Lily Snyder (daughter with Iva)
Rose D'Angelo (daughter with Iva; deceased)
Miscarried child (with Meg)
Betsy Stewart Andropolous (lovers)
Meg Snyder (lovers)
Raped Iva Snyder [1968]
Picked up Dani Andropolous from her school without Betsy Stewart Andropolous' permission (May 1988)
Assaulted Tonio Reyes [Oct 1988]
The mysterious Rod Landry's arrival in Oakdale was a quiet one. A quiet, yet brooding man who came from "out West", he began working as a stableman for Lucinda Walsh and soon became close friends with her daughter, Lily Walsh and also Betsy Stewart. However, unbeknownst to anyone, he had a secret agenda for being in town and revealed himself as Josh Snyder, the man who raped Iva Snyder when she was thirteen. Now fifteen years later and having changed his name to Rod Landry (which was the name his biological father went by), Josh was eager to make amends for what he'd done. Confronted by the Snyders, he tried to explain that he was abused by his stepfather as a child and that affected how he acted toward Iva. Though Josh's mother refused to corroborate his story, in time she admitted that Henry Snyder was abusive toward Josh. When Josh learned that Iva conceived a child out of the rape, he asked what happened to the child. Though she told him that their daughter was stillborn, he didn't believe it. During all of this his friendship with Lily was growing and that made Iva very nervous. Finally one night Iva found them together and misinterpreting the situation, Iva blurted out the truth: Lily was their daughter! Though the entire Snyder family was still wary of Josh, he decided to stay in town to get to know Lily. Also at this time, he got to know his own biological father, oilman Cal Stricklyn.
The one Snyder who wasn't instantly wary of Josh was Meg, Iva's youngest sister. Meg liked Josh and confided in him about her unhappy marriage to Tonio Reyes. The two grew closer and when Betsy turned down Josh's marriage proposal he turned to Meg for comfort and they made love. Soon after, Meg learned she was pregnant, but fearing her husband, told Josh that the child was Tonio's. However, fear wasn't the only reason Meg was staying with Tonio; she also liked his money. However, soon Meg grew tired of his philandering ways and prepared to leave him. Though Tonio tried to use threats to get Meg to stay, she left him. Unfortunately, Meg lost the child in a violent confrontation with Tonio and was left infertile. Through all of this, her and Josh's love grew and, to the shock of the entire Snyder family, they made plans to marry. Now at peace with his family, Josh changed his name back to Snyder and he and Meg married in a beautiful ceremony at the Snyder farm. The couple then moved to Waco, Texas where he works at Stricklyn Oil.
In November 1993, Josh came back to Oakdale without Meg, and it was learned that he and Meg were going through some marital difficulties, Josh's actual reason for returning to Oakdale was to visit the recently married Lily during the Thanksgiving holiday. Although not forthcoming about the specifics of the marital difficulties between him and Meg, when Lily told Josh that she was fighting her feelings for Holden in favor of making her marriage to Damian Grimaldi work, Josh hinted to her that maybe it wasn't the best idea for her to fight those feelings. Unfortunately, in secret, Damian overheard Josh and Lily speaking, and this would cause trouble in Damian and Lily's marriage for over two years. A few days after Thanksgiving, Cal and Emma strongly suggested to Josh that he return to Waco to try to make amends to Meg and give his marriage a fighting chance. Later, when Josh and Meg returned to town, in June 1994, for the remarriage of Caleb to Julie Wendall, their marriage appeared to be back on track, but there was an undercurrent of tension between Josh and Meg.
Almost a decade later, in 2005, the Snyders would learn from Meg that her marriage was over, though she refused to give any details as to the reason.

Post a Comment

Share on Facebook

Tweet this

Submit Feedback