-->
Iva Snyder Benedict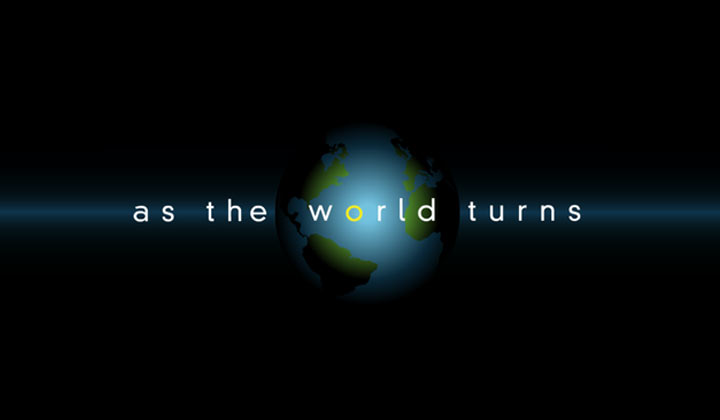 Lisa Brown
Lois Robbins
Sometime in 1992 (temporary replacement)
Born 1955 (Iva was 14 years old when she gave birth to Rose and Lily)
Former AIDS contribution director at Memorial Hospital
Former assistant at Andropolous Construction
Former porn film star working for Tad Channing
Washington, D.C.
Married/Jason Benedict
None
Jared Carpenter (biological father)
Caroline Carpenter (biological mother; deceased)
Harvey Snyder (adoptive father; deceased)
Emma Snyder (adoptive mother)
Seth Snyder (adoptive Brother)
Holden Snyder (adoptive Brother)
Caleb Snyder (adoptive Brother)
Ellie Snyder (adoptive Sister)
Meg Snyder (adoptive aister)
Elizabeth Carpenter (biological sister)
Lenore Carpenter Anderson (biological cousin)
Henry Snyder (uncle; deceased)
Elizabeth Snyder (aunt)
Bert Snyder (uncle; deceased)
Delores Snyder (aunt)
Abigail Williams (niece)
Aaron Snyder (nephew)
Eliza Ryan (niece)
Jack Snyder (cousin)
Brad Snyder (cousin; deceased)
Josh Snyder/Stricklyn (adoptive cousin)
Jade Taylor (granddaughter)
Luciano "Luke" Snyder (grandson)
Faith Snyder (granddaughter & niece)
Natalie Snyder (granddaughter & niece)
Ethan Walsh Snyder (grandson & nephew)
Sage Snyder (first cousin once removed)
Parker Joe Munson/Snyder (first cousin once removed)
J.J. Larrabee Snyder (first cousin once removed)
Liberty Ciccone (first cousin once removed)
Jacob Snyder (first cousin once removed)
Lily Snyder (with Josh Landry Snyder)
Rose D'Angelo (with Josh Landry Snyder; deceased)
Matthew John Dixon (with John Dixon)
Tad Channing (lovers)
Charles "Chuck" last name unknown (dated, flirted with)
Craig Montgomery (lovers)
Kirk Anderson (engaged)
John Dixon (lovers)
Ran away from home as teenager [around 1968]
Arrested on morals charges in Los Angeles [1981]
Suspect in the murder of Marie Kovacs; cleared when Ken Wayne was falsely arrested for this crime [Dec 1985 - Jan 24, 1986]
Hid the paternity of her brother's child, Aaron [1991 to 1992]
Iva Snyder's family was shocked when she returned to the family farm after an absence of 15 years. Iva ran away from hone at the age of 13 and her family had no idea where or how she was. Sadly, being on the farm brought painful memories to Iva. Though she loved her family, she had a deep dark secret that she was ashamed to reveal. Though she tried to keep the truth hidden, Iva finally told her mother her darkest secret: that she was raped by her own cousin, Josh, and had a child out that incestuous relationship. By now, Iva had met her daughter, Lily Walsh, and was horrified to learn that she was in love with Holden, Iva's own brother. After a long talk with Emma, Iva learned that she had nothing to be afraid of, since both she and Josh were both adopted into the Snyder family, neither her attack or Lily's relationship were incestuous. Eventually, Iva would meet her attacker again. By this point, Josh had become friends with Lily and mistakenly believing that Josh was hurting her, Iva blurted out to the pair that Josh was Lily's father. Eventually, Iva forgave Josh for what he did to her and also formed a close relationship with Lily. Iva also ended up meeting her own biological family—the Carpenters. Forced to give Iva up since they were too poor to care for her, by this point, the Carpenters were very well off.
After dealing with her past, Iva began a promising new relationship with businessman, Kirk Anderson. Unfortunately the relationship was strained because of Iva's sexual problems and it ended when Iva learned that Kirk had abandoned his wife and children with no means of support. When Kirk began seeing Iva's younger sister, Ellie, Iva, though hurt by the relationship, gave them her blessing. After ending it with Kirk, Iva decided she wanted to adopt a baby and was thrilled when Julie Wendall offered to let her adopt her son. Though initially she didn't know who the father was, Iva soon learned that it was Holden, who by now had married Lily. Not wanting to jeopardize their marriage, Iva kept the truth from Holden and adopted the child who she named Aaron. After a few years however Holden learned the truth and sued for and won custody of Aaron.
Along the way, Iva had a romance with John Dixon that resulted in her getting pregnant. After the birth of her son, M.J., Iva decided that she really didn't love John and embarked in a relationship with attorney Jason Benedict. After marrying, the couple moved to Washington, DC where Jason headed the government's Crime Commission. In June 1994, Iva, with Jason and MJ, briefly returned to town to attend Caleb's wedding to Julie Wendell.
Years later, Iva's quiet life was shaken when she received a shock: Rose D'Angelo, the woman who "stole" Lily's life, was her daughter! Apparently Iva had given birth to two babies without knowing it. Though Lily hated Rose at first, Iva decided to get to know her new daughter and welcomed her into the family. Sadly, Rose died a few short years later, devastating Lily.

Post a Comment

Share on Facebook

Tweet this

Submit Feedback